You're engaged! Congratulations! This is going to be one of the most amazing times of your life as you and your fiancé begin planning a future together. And let's not forget, you also get to start planning your dream wedding! Putting together a day that perfectly represents your love as a couple is so special and fun!
But, if we're being honest, it can also be pretty overwhelming. You might not know where to begin or how to get started, but that's what we're here for! (Like signing up with Forever Bride to get special deals on your wedding.)
We've put together a list of the top 20 things you should start doing and thinking about when you get engaged. So get reading, start taking the first few steps, and before you know it you'll be standing in front of the love of your life on your wedding day saying, "I do."
1. Take tons of selfies with your new fiance and your new rock!
Trust us, once you get engaged everyone will want to see photos, and hopefully you'll be just as excited to share them! Show off your ring and your growing love in a cute selfie!
Grab your fiancé and take a few photos until you find one or two you're in love with. Make sure your left hand is front and center to show off your new bling! If you're dying to get professional engagement photos done, check out some of our lovely photographers, like Tonya Hjort Photography or Tinge Photography for special Forever Bride deals!
The photographers on our list are offering deals such as free engagement sessions, $200 off your wedding photography package, and more! Check them out + save money here.
2. Celebrate with your girlfriends!
Let's be honest, you and your girlfriends have probably talked about what it'll be like to get engaged, when it'll happen, and how your man will do it plenty of times, so make sure to carve out some time to celebrate the day that has FINALLY come! There's nothing like an engagement to get everyone excited for all the excitement to come!
If you're feeling like a night on the town, go out for dinner and drinks at your favorite bar! If you and your girls are a little more low-key, consider going to get your nails done at Accolades Salon and Spa
and talk all things wedding-related, or grab brunch at The Lynhall, one of Minneapolis' trendiest spots!
3. Speaking of girlfriends, start thinking of who you want to be your bridesmaids
Now it's time to start planning! While you don't have to make any definite decisions yet, it's important to think about who you'll want in your bridal party early on.
Consider your closest friends and family members, the ones who have been there through all the breakups and heartache until you finally found the man you're going to marry. They'll be so excited to stand by your side and support you when you say "I Do." While choosing bridesmaids can sometimes cause drama and have emotions running high, it's important to remember that at the end of the day, it's your decision. Don't feel obligated to have certain people in your wedding party if it doesn't feel right. Once you've got it narrowed down, you can give them adorable bridesmaids gifts from Ask Your Bridesmaids.
P.S. Use discount code FB2017 at Ask Your Bridesmaids' checkout and receive a little gift directly shipped to you.
4. Join our Facebook group for brides!
Join the Forever Bride Brides Facebook group for a positive space where you can connect with other brides, find inspiration, ask questions, find tips and tricks, and seek advice! Planning a wedding can be stressful and overwhelming, and our Facebook group is just one of the ways we want to help you with your planning!
To join, click on the link above to be taken to the official Forever Bride Brides group. Click "Join Group" on the Facebook page. Once you've been approved, you can post questions, share stories, and discuss all things wedding-related. This group feels like a family, and we want you to be a part of it!
Plus, we'll be hosting exclusive giveaways, letting you in on secrets before we announce them to the public, and much more VIP treatment!
5. Set a budget
There's no denying it, weddings can be pretty spendy. From venues to catering to your dream dress, it all adds up. Fast. We can't emphasize enough how important setting a budget is, and the sooner you do it, the easier planning will be and the more likely you'll be to stick to it!
Be intentional and set aside a block of time early on to sit down with your fiance and discuss budgeting. It's not going to be the most fun conversation but trust us, it's one of the most important ones you'll have throughout your planning! Figure out a realistic amount of money you can put towards your wedding, then start prioritizing — what are the top 3 most important things that you're willing to splurge on, and where can you cut corners? If you're someone who struggles with staying on budget or just don't want the hassle of dealing with it, consider using a wedding planner, such as Simple Elegance or Availed Wedding Event Planning. They'll help you find vendors that within your price range, saving you a whole lot of stress!
See our full list of wedding planners here. Their Forever Bride deals include anything from 10% off your wedding planning package to shaving $200 off, so make sure to utilize these discounts!
6. Insure your ring
Your engagement ring is your probably one of your most prized possessions, something you'd never want to lose. Not to mention, it's incredibly valuable! But things happen, and if your ring were to get damaged or lost, you'll want to be prepared.
One of the easiest ways to insure your ring is to purchase an extension for your renters or homeowners policy, called a "ring rider." Another option you can opt for is finding a company that focuses on jewelry insurance.
Speaking of jewelry, you can get amazing deals on wedding bands by going through our jewelry vendors, like Princess Jewelry or Continental Diamonds.
Between saving $300 or get a free band…check out the list here!
7. Start thinking what style you want your wedding to be
The style of your wedding is what guests will remember for years to come, so think about what kind of couple you are, and what you want your wedding to say about you. Are you into the boho trend, with tons of florals and greenery? Are you all about the glamour of sparkles and extravagance?
Browse through our wedding inspiration and think about florals, center pieces, and decor. Find things that feel like "you" and make you excited. Talk ideas over with your fiancé, and once you decide on a style, you can start shopping around + taking advantage of their Forever Bride deals!
Cute shops like Knot + Ivy or The White House Co. offer beautifully unique decor pieces that will be sure to make your wedding feel one of a kind!
8. And guest list size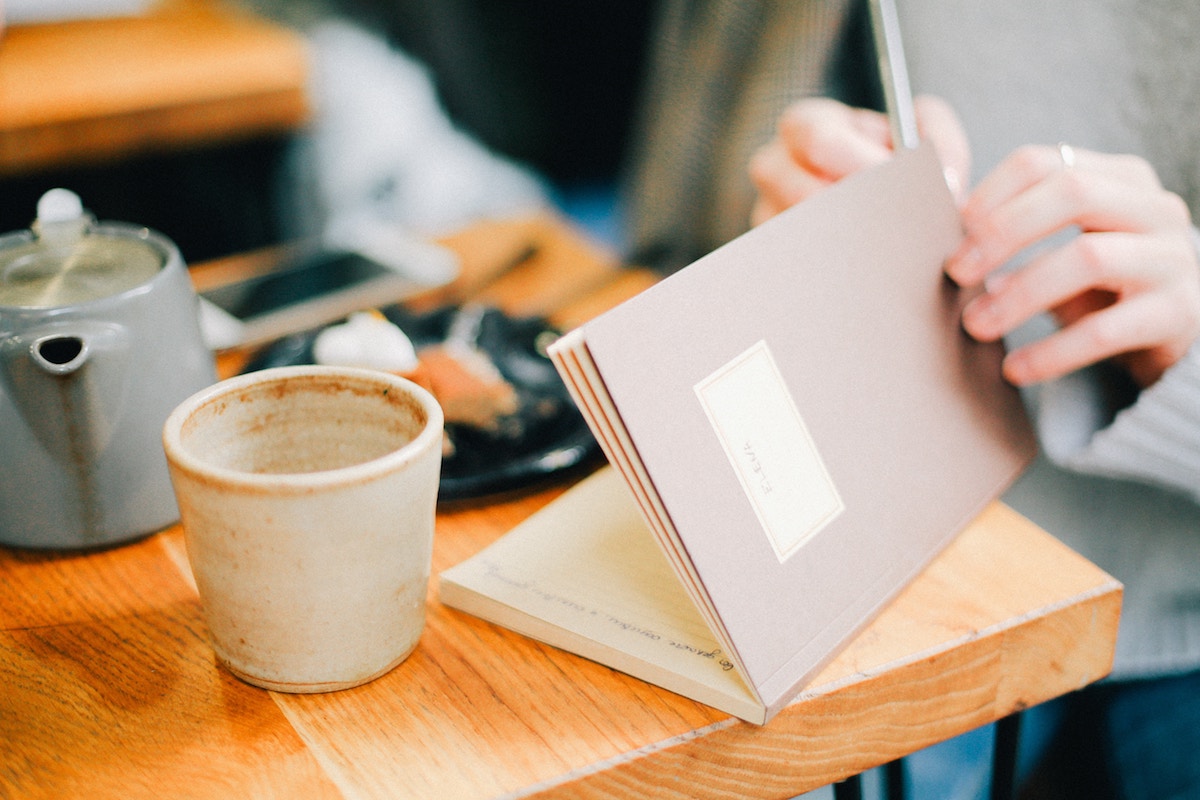 Coming up with a guest list can seem daunting — you don't want to leave anyone out but it can be difficult deciding where to make the cutoff. Luckily, we have a great blog here to get you started and keep you on track!
9. Schedule your dress appointment
One of the most exciting parts of planning a wedding is finding your dream wedding dress! But it's important to schedule your appointment as soon as you can, because finding the right dress could take some time. There are other things to consider too — alterations are often time-consuming, and once you place your order it can take awhile for your dress to arrive.
Forever Bride has an incredible selection of bridal shop vendors who offer truly gorgeous gowns! Some of our favorites include Effie's Bridal Trunk, Bella Rose Bridal, and Kennedy Blue! All of our vendors offer exclusive deals for Forever Bride members, so make sure to check out their Forever Bride pages to learn how to save money!
If you're looking for something extra special, consider Mara Marie Bridal for a custom wedding dress! Mara Marie designs and constructs each piece by hand in Minneapolis. Having a wedding dress that's unique to you and you alone will make it all the more meaningful! To learn more about Marie Marie Bridal and get a sneak peak of her workspace, check out her Forever Feature!
Another one of our favorites + a popular shop in the Twin Cities area is The Wedding Shoppe. Just mention Forever Bride + you'll automatically receive 10% off your bridal gown!
10. Start thinking about what season you want to get married in
Chances are you've imagined your wedding day countless times, but have you considered the season that's best for you and your fiance? Light and airy in the summer, cozy and rustic in the fall? Maybe a moody winter ceremony (like this winter warehouse one)?
You've already considered some styles you love, so now it's time to take the next step and narrow down the right season! Browse through some ,a href="https://foreverbride.com/wedding-inspiration/"target="blank">wedding inspo (we have countless real weddings + styled shoots for each season here on Forever Bride) and notice which ones you're feeling more drawn to! Or maybe you feel like jetting off on a destination wedding (pssst check out this destination styled shoot)– we've got you covered! Sunkissed Travel takes care of all the travel plans and even coordinates your ceremony and reception! Poppati Weddings & Events is another great one that will help plan your dream destination wedding!
Check out the full list here with their Forever Bride deals!
11. Research venue options
So you've decided on a style and a season, now it's time to start considering specific venues! Your venue is one of the most important aspects of the wedding, setting the stage for your entire day, so it's important to do your research!
You'll need to take a few things into consideration when researching your options: Do you want an indoor or outdoor ceremony? What about reception? Will they be in the same place or will you have two separate locations? You'll also need to make sure you're sticking within your price range — there's nothing worse than falling in love with a venue and finding out it's way over budget. If you're looking for something rustic, consider a charming barn venue, like Rolling Ridge Wedding Event Center. Or if you're wanting something a little more glamorous, consider the elegant The Gale Mansion!
We just wrote a blog post about the top 36 best + most unique wedding venues in Minnesota! Each of them even have their own discount. We even organized them all in specific categories to match the style + type of venue you're envisioning for your big day. Check out the list here!
12. Stop and breathe. Go out on a date night with your fiancé
It's easy to lose yourself in wedding planning, and we know you're probably feeling overwhelmed –we've been there, but take a step back and remember why you're doing this. You get to marry your best friend and start a life together!
Get out of the house and spend some quality time with your man. Consider going out for date night,we've got a ton of great ideas for you here. Or make a weekend out of it! There's nothing like spending a couple days away from home to relax and get pampered. The Radisson Blu Mall of America or The Courtyard Marriott Minneapolis Downtown are two lovely places for a weekend getaway!
13. Take dance lessons
First dance as bride and groom is a special moment you and your fiance will probably remember forever. Not to mention, all eyes will be on you, so you'll want to make sure you and your man know what you're doing!
Try out places like Tulle Tuxedo or Arthur Murray for some great dance lessons. If you and your fiance are feeling extra creative, consider you can even come up with a personalized performance to impress your guests!
We've got a whole dance category designated for this very thing!
14. Workout!
There's no shame in admitting that you want to be a showstopper on your wedding day, and part of that is getting in the best shape you can! Whether you want to lose weight or just tone up, results take time and consistency, so start working out early!
The first step is to set goals and and make a plan to achieve them. What kind of exercise do you enjoy? If yoga is your thing, try out Good & Twisted Yoga. Check out their Forever Feature here to find out more about their classes. Looking for something a little more intensive? Alchemy offers a great range of classes to build strength and transform your body! To find out what Alchemy is all about, read their Forever Feature here.
Plus, mention this article & receive a free workout class!
15. Keep an eye out for Trunk Shows
Wedding gowns can be expensive, so make sure you're staying up to date on trunk shows happening near you! If you're able to find your dream dress here, you'll probably be saving a ton of money — that you can put towards your honeymoon or venue!
Don't worry, we've got you covered! Stay updated on trunk shows and other amazing events for brides by clicking here.
16. Decide where you want to honeymoon
With all the hype surrounding your wedding day, it's easy to throw honeymoon planning to the wayside. But honestly, your honeymoon is super important — it's the first time you get to really celebrate being married! Getting away from all the chaos and just enjoying one another's company in a new place is so special, so start brainstorming what you want that to look like.
What kind of vacation are you looking for? Laying on the beach sipping piña coladas? Backpacking around Europe? A cozy escape in the snowy mountains? The possibilities are endless! Consider using a modern travel agency like Allé, that helps you plan your dream trip by customizing every aspect to meet your wants and needs!
17. Browse Forever Bride for inspiration
Not to toot our own horn, but here at Forever Bride we're proud of the truly great variety of wedding content we have, and we want you to take advantage of it! Check out our Wedding Inspiration here to browse through hundreds of unique weddings! From this Boho Dream Wedding to a Moody Elopement in the Oregon Mountains we truly have something for every kind of couple!
So take a while to scroll through and find things you love that you can incorporate into your own day! You can find links in every post, connecting you to the vendors you want in a quick and simple way.
18. Sign-up with Forever Bride to save money on vendors
The whole point of what we're doing here at Forever Bride is to save you money and make your wedding planning as seamless as possible. We have hundreds of incredible vendors for every possible need you could have! And the best part? They each offer special deals and discounts specifically for Forever Bride members!
Browse through all of our amazing vendors here. Click on each vendor's individual page to find out what kind of deal they're offering to Forever Brides!
19. Go to The Forever Bride Market
The Forever Bride Market is our biggest event and an incredible place for you to come and shop wedding vendors in a fun, more intimate way! Connect with vendors, meet other brides, and just have fun — the day is all about celebrating you and your big day!
You can find out more details and purchase tickets for the upcoming Forever Bride Market here!
20. Relax, again.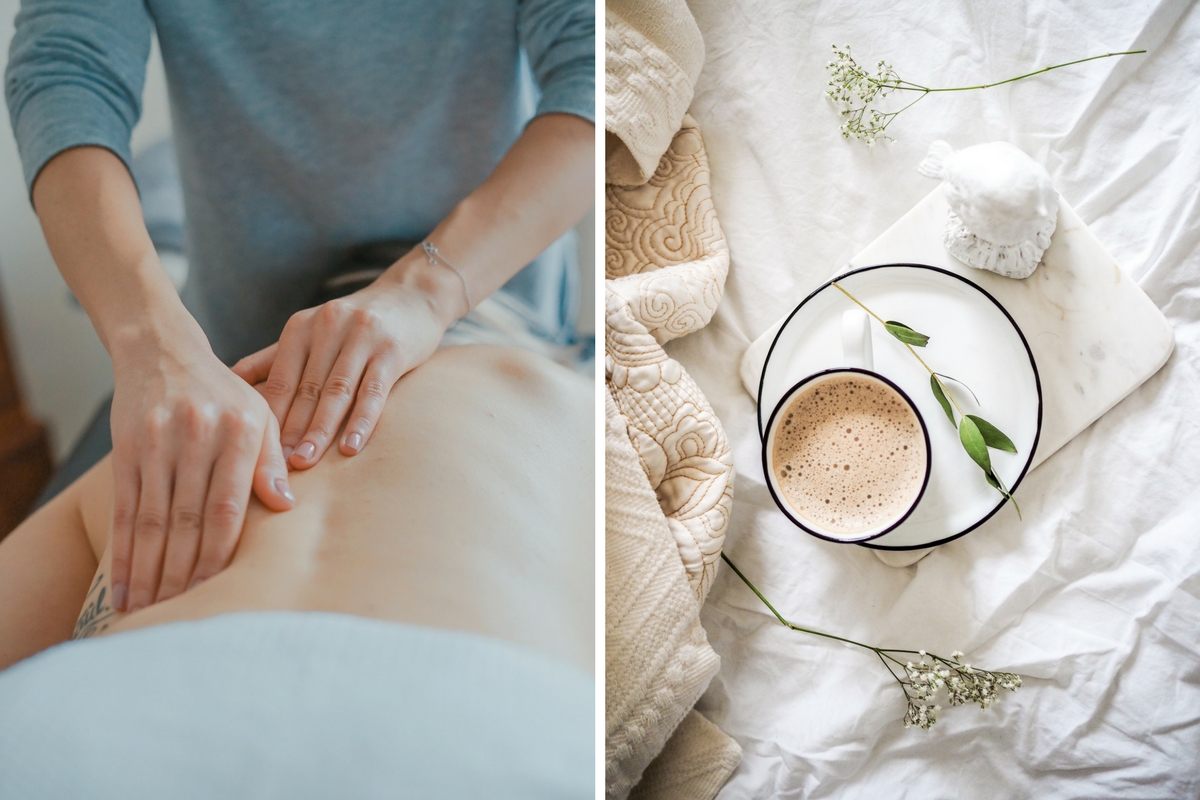 Listen, you've got this. Your wedding is going to be wonderful no matter what, because you get to end your day as wife to the love of your life! Just remember to relax and find ways to relieve the stress you may be feeling.
Take some "me time" and treat yourself to a spa day! Bella on the Bay is a great option, offering services like facials and massages to pamper you into a state of total relaxation!
—
And now onto another part of being engaged + the process of planning your wedding–getting your groom excited about wedding planning. Read our tips here!
And P.S. Make sure to check out all of our wedding vendors to find your dream team + start saving money! Here at Forever Bride, we love giving you tips, advice, and inspiration, but most importantly–we're here to connect you with the best wedding brands in the business, while helping you save money and stay within your budget.