Photo By Stephanie Sorenson Photography
Your wedding day is going to be a day you remember for the rest of your life. From that feeling the moment you wake up to getting ready for your vows, dinner, dancing and everything in between it's sure to be a day you'll never forget. Beyond the memories you'll have, you'll want to ensure you're making it memorable for those who are there to celebrate with you! Here are FIVE tips for planning a wedding reception your family and friends will be talking about for years to come:
1. Choose the Perfect Venue
The venue you select for your day is going to serve as a backdrop and major talking point for the guests at your wedding. From the location to the interior, to the décor: your guests will take notice. Once you know the size of your guest list, select a venue that will be able to handle your party perfectly. Keep in mind the size in location or the venue, the capability to do your ceremony and reception all in one place (if you're going that route), the amenities and staff when making your selection.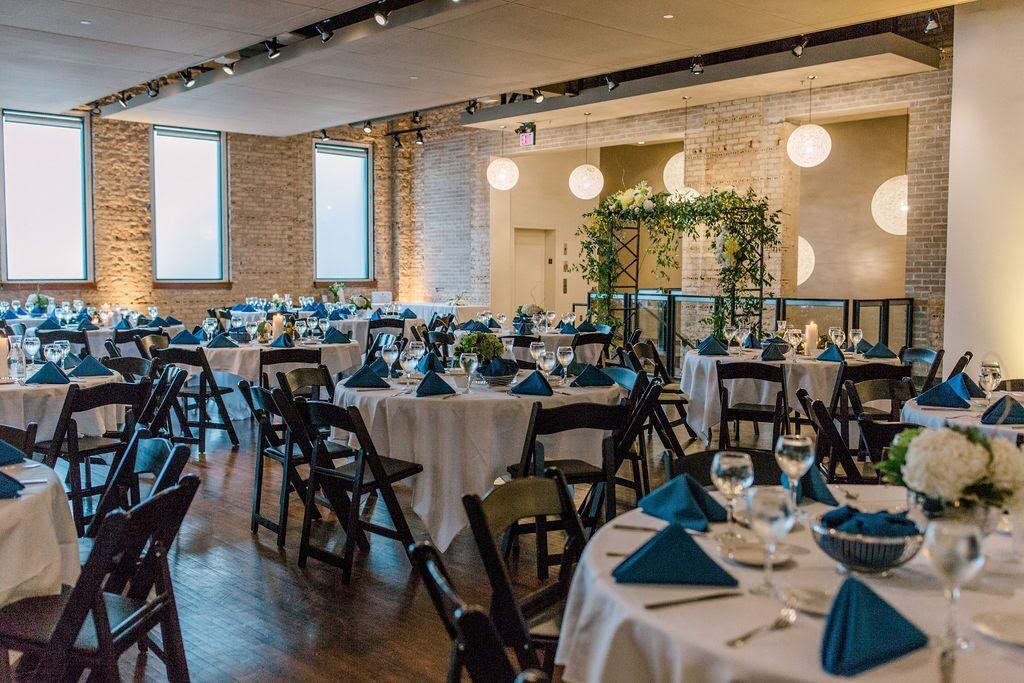 Photo By Lauren Baker Photography
2. Serve A Unique and Interactive Menu
One thing people always remember about weddings: the food! Serving your guests a memorable meal should be a priority throughout your planning process. When working with your caterer to create a menu for your big day, make the menu unique to you and your partner! If tacos are your favorite food, consider serving that as your entrée or having them as a late-night walking taco station your guests can munch down while taking a break from dancing!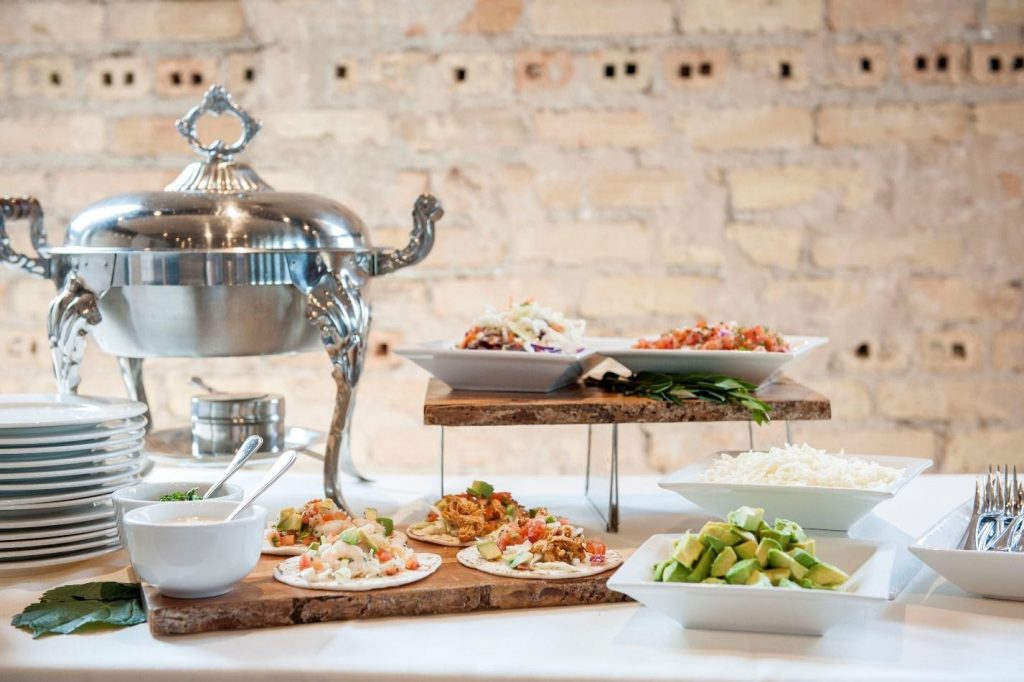 Making the dining experience interactive is a sure-fire way to make it memorable! Butler passed Hors D'oeuvres add a touch of class to your event and ensure your guests are mingling and munching before it's time for dinner. Stations and buffets are a great way for your guests to customize their entrées and pick and choose what they want to enjoy. It's also a great way to ensure those with dietary restrictions can select items they are able to enjoy without feeling like they are being singled out.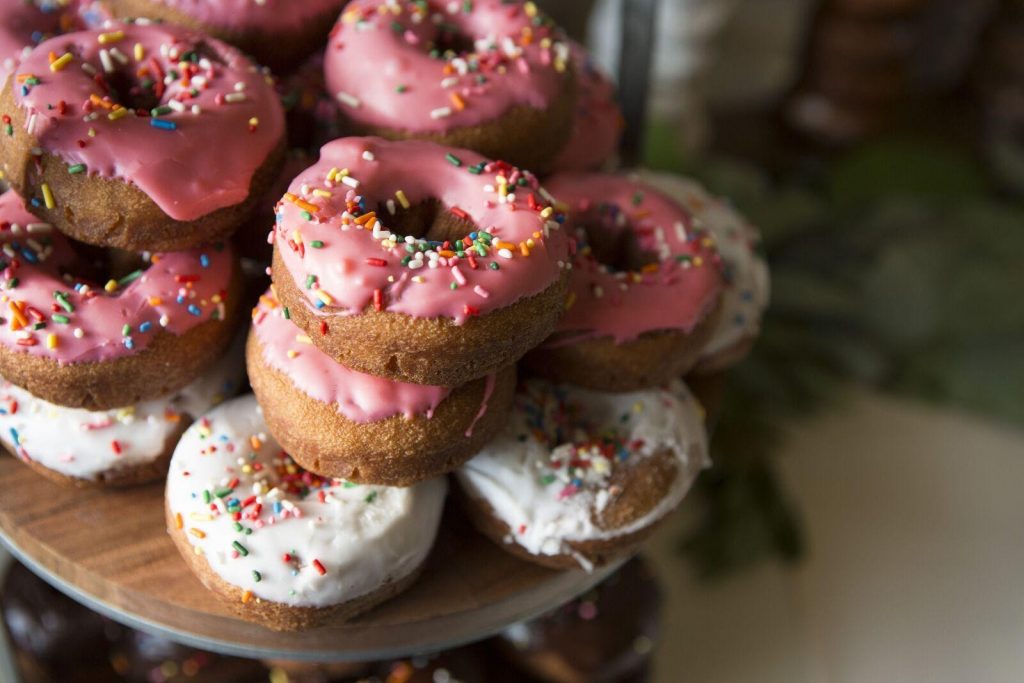 Photo By Sara Haley Photography
Don't forget about dessert! Serving unique and delicious options that go beyond traditional wedding cakes is something you and your guests won't soon forget. Cupcakes, s'mores, doughnuts and candy bars are a fun way to offer many flavor options to please everyone's taste buds.
3. Feature Fun Takeaways and Activities
There's nothing worse than downtime at a wedding for a guest. Be sure your guests won't be bored for a second and offer fun activities and take-aways at your wedding! It could be as simple as a fun guestbook, like having your guests sign a puzzle piece or offer you advice in a book. Activities and wedding favors are sure to keep your guests smiling though out the night.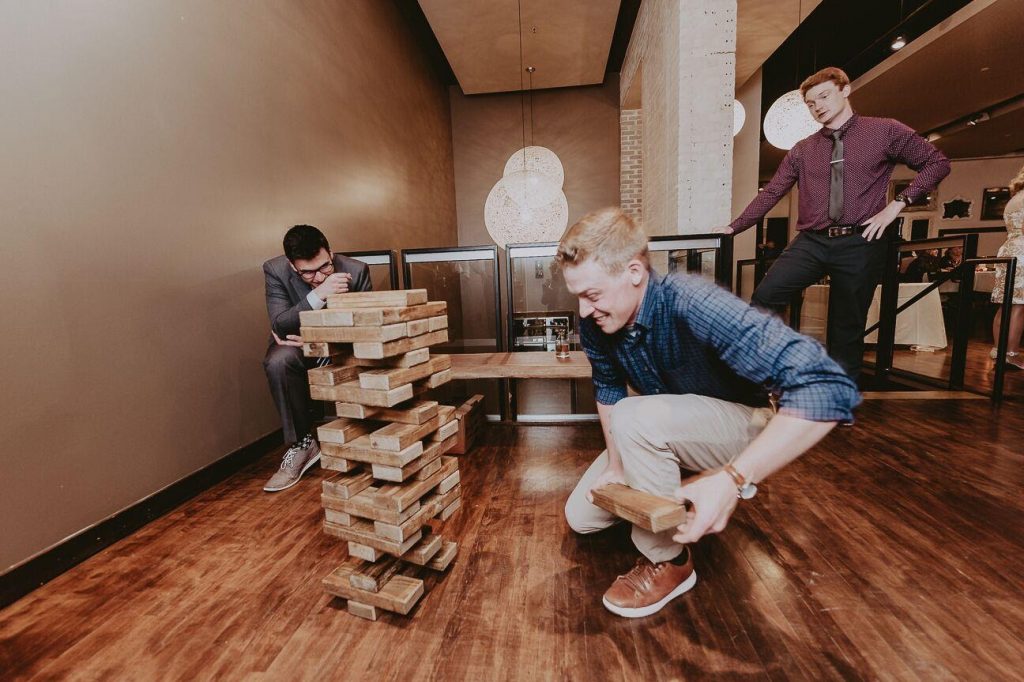 Photo By AJ Barrett Photography
Activities are always a fun way to pass the time while you and your wedding party are taking photos or the room is being flipped by the staff. If your venue can accommodate it, games like Giant Jenga, Bean Bags or even a poker table are fun ways to defend against downtime.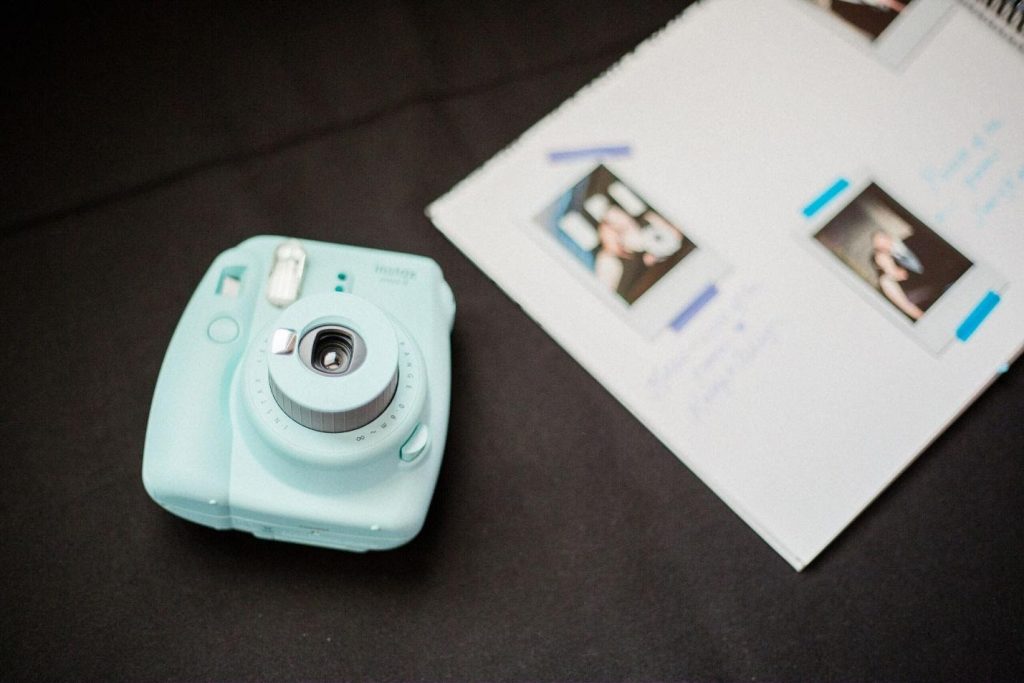 Photo By Celisia Stanton Photography
Photobooths and interactive photo experiences are always a hit at weddings. There's always a line of people waiting to hop into the photobooth with the fun props and their family, friends or date. Polaroid and disposable cameras are always fun additions to your wedding as well. Guests will love snapping candid pics and you'll be able to experience your big day back, from their point of view.
Wedding favors like personalized glass wear, can-koozies, food and drink items or something new and fun are always fun to offer your guests. It's a great way to show your appreciation to them for sharing in your special day and also keeping the memory of your wedding alive for years to come.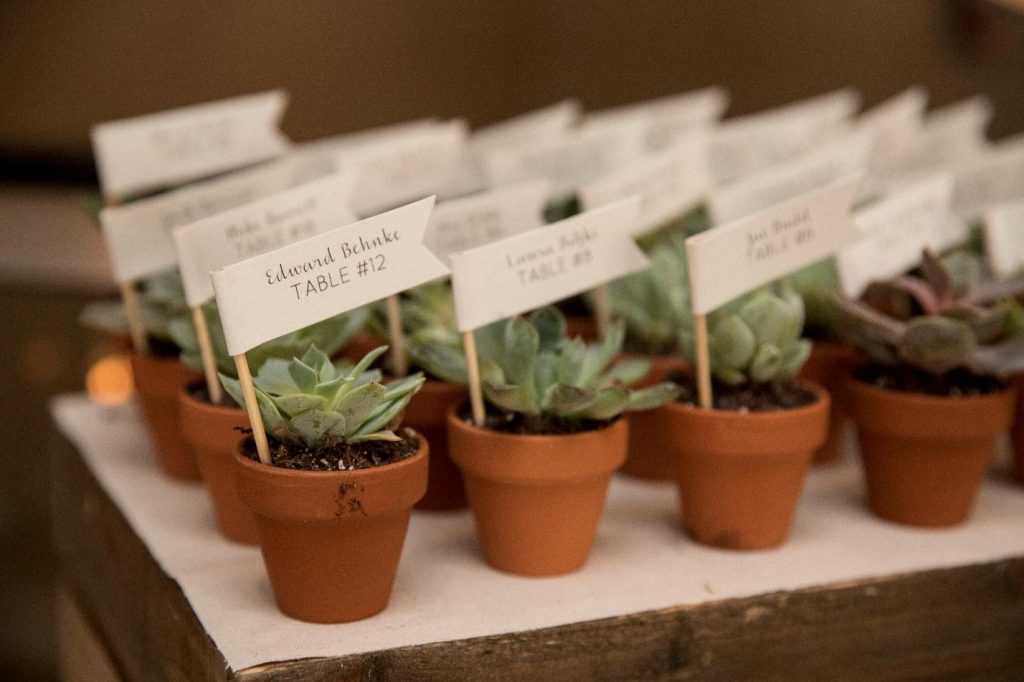 Photo By Sara Haley Photography
4. Trust Your Music
After dinner is done, the music becomes the focus! Whether you select a DJ, Band or other forms of entertainment, they will set the tone for the rest of the night. From your first dance, to the bouquet toss, to announcing the last call, they will serve as the host of the rest of the evening, while you cut loose and enjoy yourself!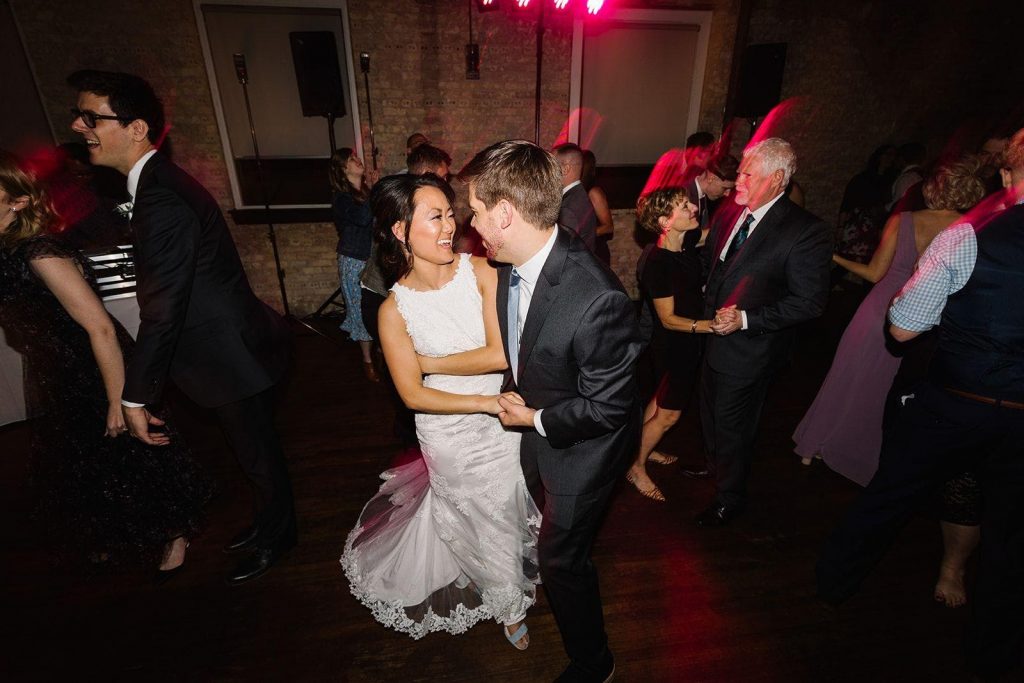 Photo By Shane Long Photography
It's important to communicate your timeline and expectations beforehand with your music professional. Let them know what (if any) activities you have planned and have them space them out accordingly to keep everything flowing. The guests are your closest family and friends: make sure you keep your audience in mind when selecting songs. Lastly, let the professionals do their job: give them some direction but stay away from trying to select and schedule every song on the playlist for the night.
5. Plan a Memorable Exit
Exiting the evening gracefully with make sure your night ends on the highest note. It could be the last song you choose to play to end the night or a fun send-off: make sure you're exiting in style. Wedding tradition was for guests to throw rice at the couple, but in recent years, paper airplanes, flower petals, confetti, and sprinkles have been popular items to toss during the couples send of. Sparkler, bubble, and glowstick sendoffs have also helped couples make a memorable (and photographic) exit. If you're not a fan of the grand exit, choose a last song that will get everyone on the dance floor for one last hooray before ending the night.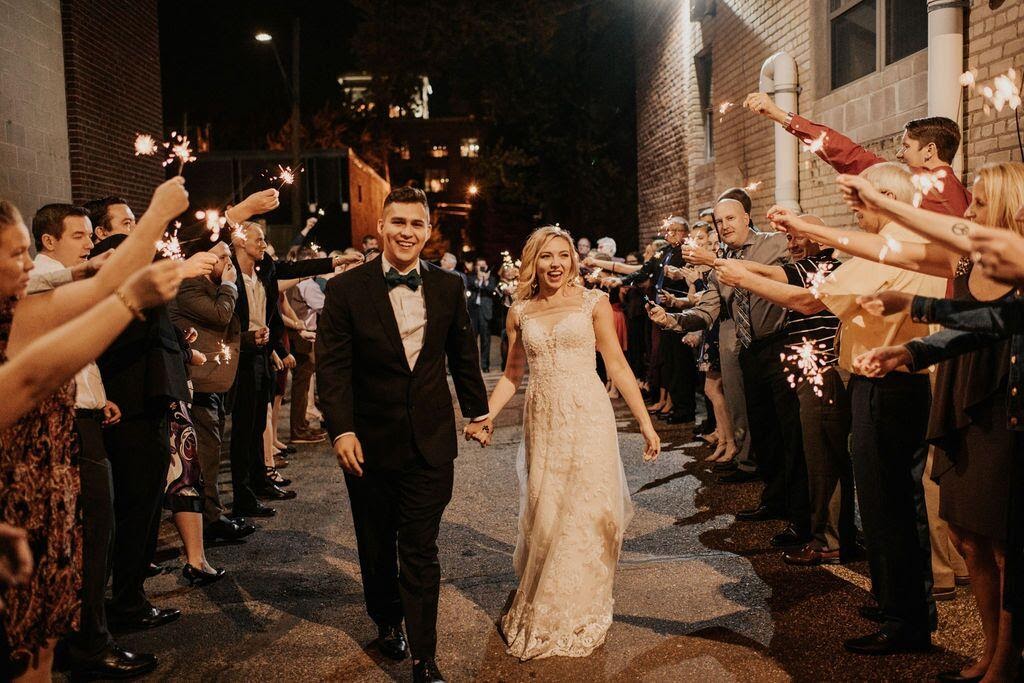 Photo By Ivory North Co.
Your wedding is one of the most memorable days you'll ever experience. You'll spend months planning and preparing all the details to make the day memorable for you, your future spouse and your guests. Don't forget: you've invited your closest loved ones to celebrate this joyous day with you, some traveling miles just to be there. Be sure to use these tips during your planning process to ensure you're making it memorable for them as well.
Built in the late 1800s, the historic Minneapolis Fifth Precinct is the home of FIVE Event Center. This dual-level wedding venue is located in Uptown Minneapolis.