Traditional & Modern Anniversary Present Ideas
Every anniversary spent together after your wedding day deserves to be a little extra special! With so many anniversary gift lists out there, how can you decide on the perfect present? Our friends at Wayfair are helping us navigate through traditional and modern wedding anniversary presents by year for the first five years of marriage. Keep scrolling to learn more!
1st Anniversary: Paper or Clock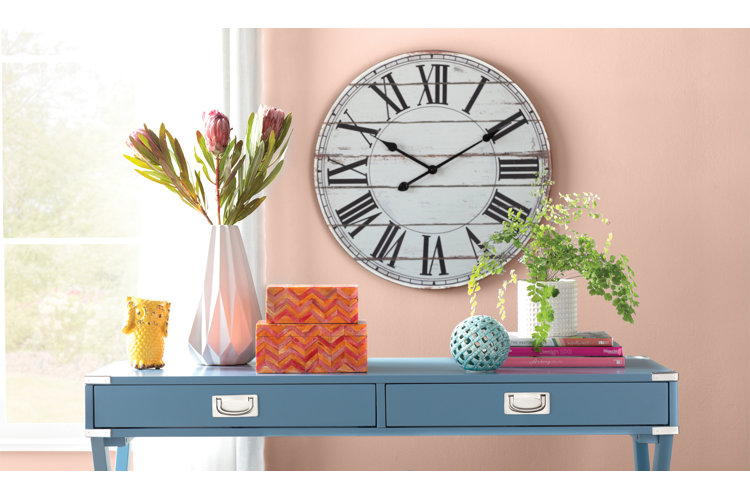 If you're planning to giving your spouse a traditional anniversary present by year, we have good news! The first anniversary is simple, but meaningful: Paper represents a blank page in the next chapter of your lives together. This is why on your first-ever anniversary, paper represents the traditional gift. You can choose anything from a heartfelt and well-written card expressing your love, a piece of printed artwork, or your favorite photo together printed on canvas. For a modern take on this anniversary, choose a clock that symbolizes your eternal love which grows stronger over time. With so many options to choose from, you are sure to find one that your partner will love and cherish forever.
2nd Anniversary: Cotton or China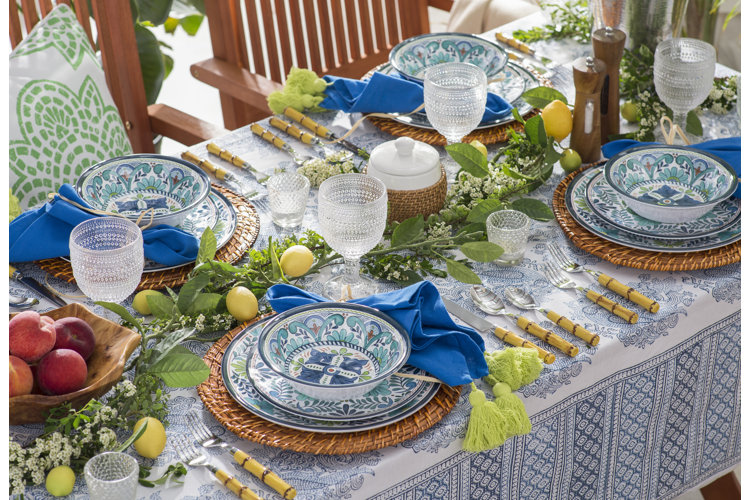 Cotton is traditionally gifted on your second anniversary as it is a symbol of how your love has grown and intertwined over time. For this anniversary, gift new lush bed sheets or plush cotton bath towels to your significant other. For a modern take, consider fine china as a present. China is strong yet fragile and represents how if you cherish and take care of your relationship, it will last forever. You can purchase a beautiful dinnerware set that can be used for hosting for years to come. Or, if you're looking for a more sentimental option, consider a pair of matching mugs that can be used to share a moment with each other every morning.
3rd Anniversary: Leather or Crystal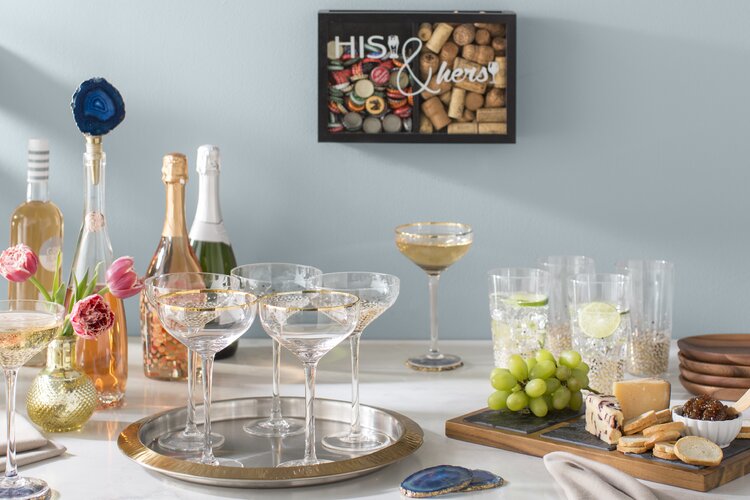 On your third anniversary, the traditional gift is leather. Leather has durable and protective qualities, similar to your lasting relationship. One option is a piece of leather furniture, such as an ottoman, which is rich and rugged. The modern choice is crystal glassware, which requires great care but is long-lasting. We love the idea of a personalized option, such as engraved champagne flutes!
4th Anniversary: Fruit/Flowers or Appliance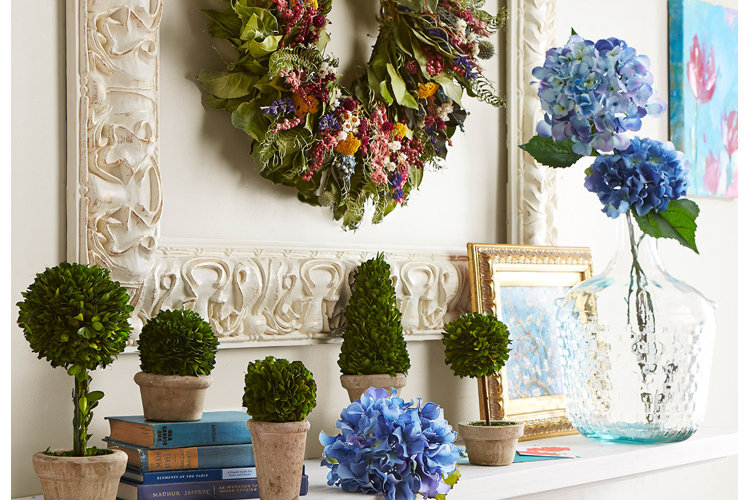 For the next anniversary present by year, you have multiple options! In year four, the traditional gift is fruit or flowers, which represents your relationship maturing and blossoming. Faux flowers or a wreath you both love can be reused and cherished throughout the years. A modern and practical gift is purchasing a new appliance, that will make both of your lives easier and spruce up your shared space.
5th Anniversary: Wood or Silverware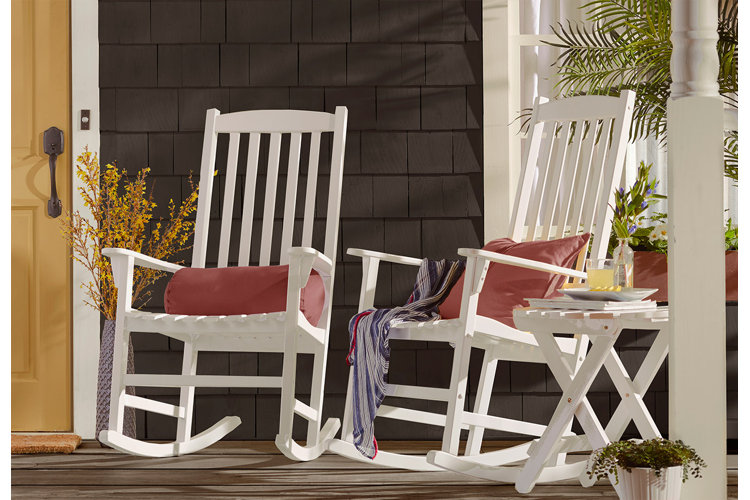 Halfway to a decade is definitely something to celebrate! For this marriage milestone, couples traditionally gift each other an item made out of wood. This reflects strength and durability, as well as the strong roots you're creating for your marriage. A romantic idea is a matching set of rocking chairs or a porch swing to spend evenings outside together. The modern approach for gifting is a silverware set, ideal for your shared meals and memories at the dinner table.
Click here to visit Wayfair and explore more wedding anniversary presents by year!
Planning a wedding or a year-after event? Sign up for our Diamond Loyalty program—it's free —and find local wedding vendors! Follow David's Bridal on Instagram, TikTok, Pinterest, and Facebook for more wedding anniversary gifts by year, or click here to book an appointment at your local David's Bridal.
Featured image: @meshaghsmithphoto