Whether you're starting or updating your home as newlyweds, finding the right décor style that accurately reflects you and your partner can be a little tricky. The rustic home aesthetic has been trending for years and continues to grow in popularity among couples. Its clean and simple design with neutral shades, wooden touches, and homespun details creates a timeless atmosphere for you to begin your new chapter together. Not sure how to get started? We've teamed up with the experts at Wayfair to give you some advice for decorating as newlyweds, no matter your budget.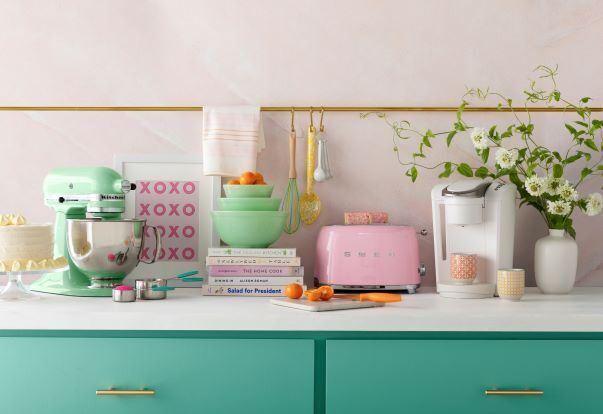 You've finally reached the moment you've been waiting for, getting to enjoy newlywed life in your shared home. But with a shared home comes shared décor styles. It's important to decorate in a way that complements both your personalities and tastes. Having a balanced approach will help you compromise on the space you are creating together. A rustic design helps create a solid base for you both to explore and develop your personal interior design taste. We recommend starting with a neutral base, adding organic elements, and bringing in pops of color and items that show off your personalities. Bonus: shopping together for décor could be a fun date idea!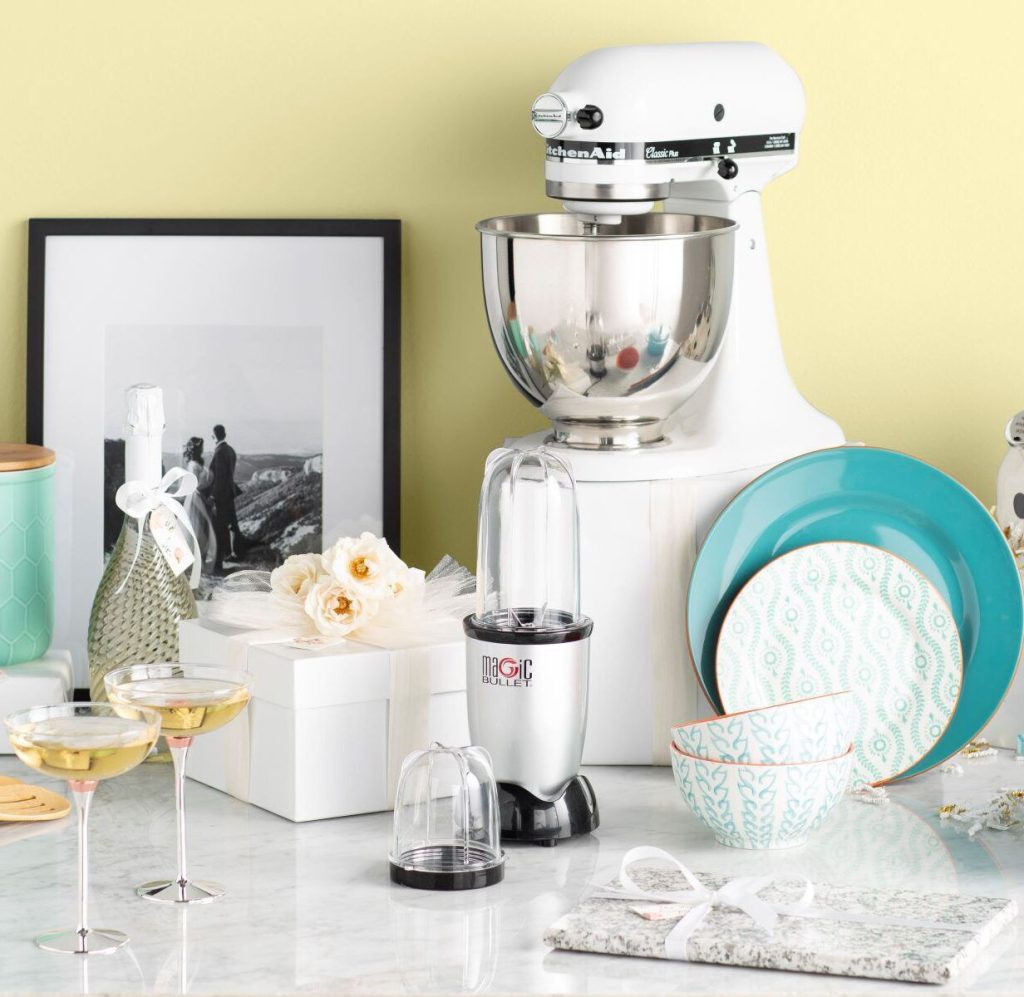 When decorating as newlyweds, keep personalized touches top of mind to give your house a warm & cozy feeling. Details like framed photos from your wedding, engagement, and snapshots from trips you've gone on together help embody your relationship into the home. We recommend a wooden style or simple gold metallic frames to achieve that rustic chic aesthetic.
2. Seasonal Refresh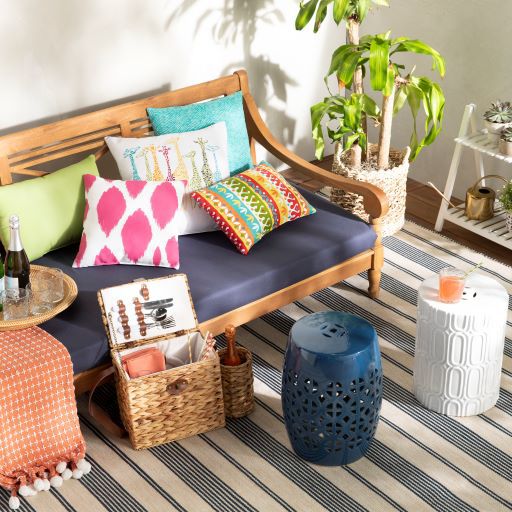 Keeping things comfy and cozy every season will help keep the love aglow! When the warmer season arrives, you want to have a space to soak up the sun together. Create an outdoor space that is just as snug as your indoor one with a neutral outdoor area rug, a wood patio furniture set, and some textured planters. When the weather turns cold, consider incorporating holiday and wintertime décor to keep that warm feeling in. These comforting seasonal décor pieces may become very special as they are used throughout the years!
3. Make Room For Friends and Family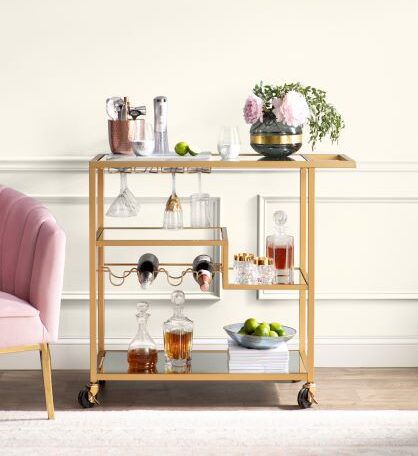 One of the best parts of moving in together is getting to host your loved ones! Whether it be for a game night, sit-down dinner, or holiday party, having the right items will make entertaining easy. Everyone loves a charcuterie board! It's the perfect serving tool to present all your favorite meats and cheeses (and really anything else you want to include). We love the idea of a wooden board or one made of mixed materials to give you that homespun look. The options are truly endless and it makes for the perfect appetizer! You simply can't host a successful dinner party without dinnerware! Consider purchasing two sets of dinnerware, one for everyday use and one for hosting. When making your selection, go for a more timeless and classic set, so it can be used for years to come. Then you can get more creative when adding details like a floral centerpiece and placemats. Bar carts are a must-have item that gives any space some character! They offer storage for your drinks, glassware, and other cocktail accessories all while showing off your style. We recommend opting for a simple gold design that looks great in any room of your home.
Decorating as newlyweds doesn't have to be difficult! Creating a design that suits your and your partner's preferences will fill your home with love. Start your designing journey by shopping décor and more at Wayfair.
Need help nailing down your wedding day details? Start by checking out Pearl by David's to bring your wedding vision to life. Shop wedding dresses, bridesmaid dresses, and accessories for your big day online or in-store at David's Bridal.