Have questions about how to celebrate your wedding anniversary, or looking for wedding anniversary ideas? Keep reading to learn more about what a wedding anniversary is and get wedding anniversary ideas—from songs to play to gifts to give—that will wow your partner.
What Is A Wedding Anniversary?
A wedding anniversary takes place on the calendar date a couple was married, and gives couples an opportunity to remember and celebrate their commitment to each other. Wedding anniversaries often involve special celebrations, such as giving gifts, having dinner together, or renewing wedding vows. Many couples have unique wedding anniversary ideas and traditions that are special to them.
Wedding Anniversary FAQ's
Why do we celebrate wedding anniversaries?
Wedding anniversaries are celebrated to mark the passage of time since a couple's wedding day and to commemorate their love and commitment to each other. Celebrating anniversaries provides an opportunity for couples to reflect on their journey together, to remember the good times and to look forward to the future. It is also a time to show appreciation and gratitude for each other and to express love and affection.
Why are wedding anniversaries important?
Wedding anniversaries are important because they commemorate and celebrate the anniversary of a couple's wedding day and the continuation of their love and commitment to each other. Many couples looking for wedding anniversary ideas to ensure they're marking the day as a special occasion.
What is the history of celebrating a wedding anniversary?
The practice of celebrating wedding anniversaries has a long history, with its origins dating back several centuries. There is evidence of wedding anniversary celebrations dating back to ancient Rome, where husbands would give their wives a silver wreath on their 25th wedding anniversary and a gold wreath on their 50th anniversary.
The modern tradition of giving gifts to mark specific anniversaries, such as paper for the first year and gold for the 50th year, became more widespread in the 20th century. Today, wedding anniversaries are celebrated in many cultures and are seen as a time to reflect on and celebrate the milestones of a couple's life together.
What are common wedding anniversary gift ideas?
Common gifts for wedding anniversaries include jewelry, flowers, lingerie, experiences, or trips. The type of gift can range from something practical and useful, to something sentimental and romantic, to something luxurious and extravagant.
Is there any gift that should not be given or considered bad luck for a wedding anniversary?
There is no specific gift that should never be given as a wedding anniversary gift. The choice of gift should be based on the couple's individual preferences, relationship, and what they will appreciate. However, it's important to consider the significance of the gift and to make sure that it is appropriate for the occasion. For example, giving a practical item such as a vacuum cleaner might not be seen as a romantic or meaningful gift, and might not be well received by your partner. On the other hand, a heartfelt and thoughtful gift, regardless of its cost, can be cherished and valued. It's best to communicate with your partner and find out what they would appreciate and enjoy as a gift, rather than adhering strictly to traditional gift themes.
Do couples eat a slice of their wedding cake on the first anniversary?
It is a common tradition for some couples to eat a slice of their wedding cake on their first anniversary. The idea is to relive the sweet memories of their special day by sharing a piece of the cake that symbolizes the love and commitment they made to each other on their wedding day. This tradition can be a fun and nostalgic way to celebrate the start of a new year in their marriage. However, it is not a universal tradition and some couples may choose to do something different to celebrate their first anniversary.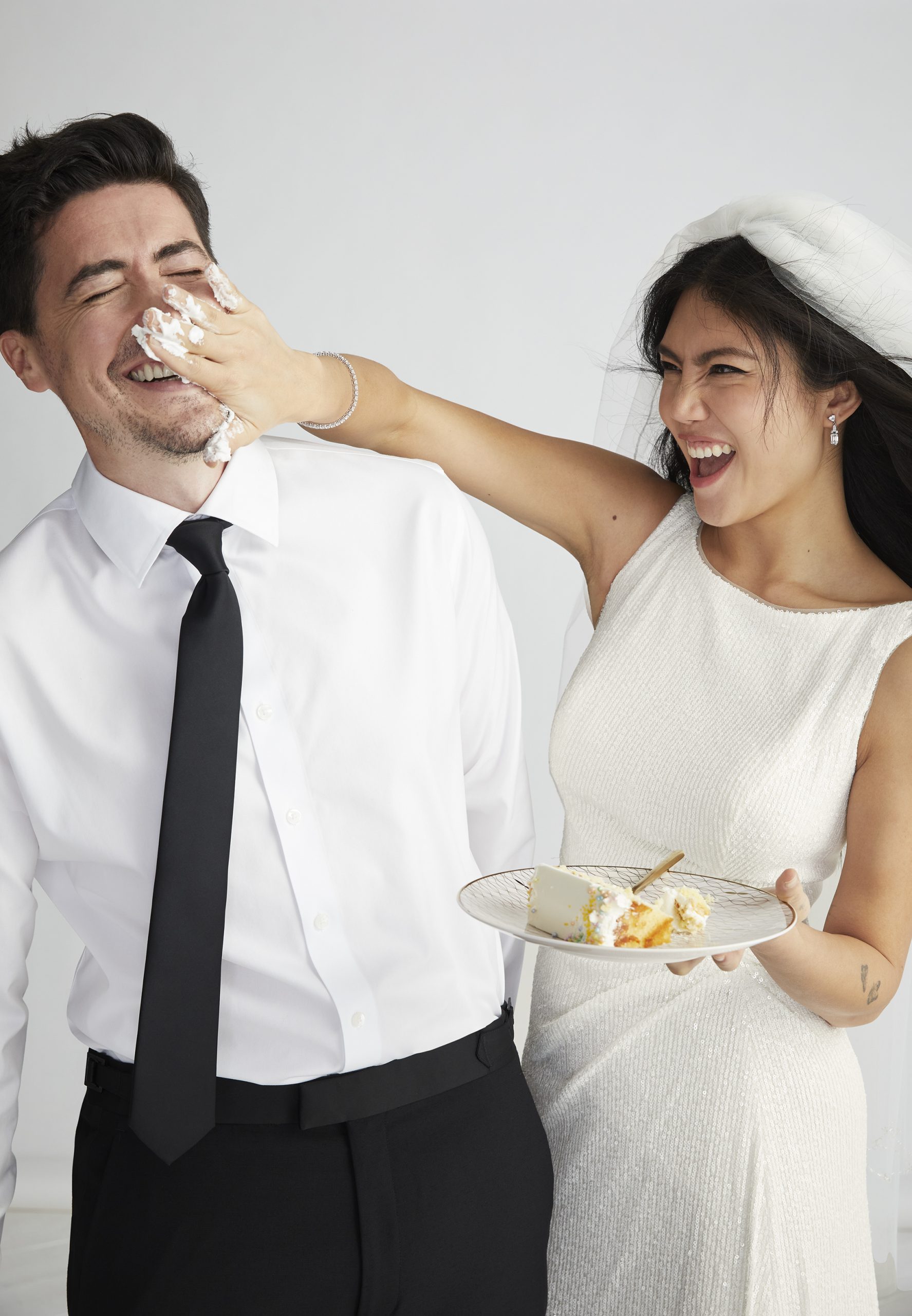 What are some good songs to play for a wedding anniversary?
Here are some popular songs that are often played during wedding anniversaries because they are either romantic, sentimental or perfect for a couple in love:
"At Last" by Etta James
"The Way You Look Tonight" by Frank Sinatra
"I Don't Want to Miss a Thing" by Aerosmith
"My Love" by Paul McCartney
"Thinking Out Loud" by Ed Sheeran
"A Thousand Years" by Christina Perri
"Perfect" by Ed Sheeran
"I Choose You" by Sara Bareilles
"You Are the Love of My Life" by Sam Cooke
"I Will Always Love You" by Whitney Houston
What is the anniversary dance at a wedding reception?
The anniversary dance is a tradition often performed at wedding receptions where couples who have been married for many years are invited to dance together on the dance floor. The DJ or bandleader will usually announce the start of the anniversary dance and ask all couples who have been married for a certain number of years (e.g. 5, 10, 25, 50) to come onto the dance floor. The dance typically starts with the couple who has been married the longest, and then each subsequent couple joins in, usually in order of the number of years they have been married. The anniversary dance is a way to celebrate the love and commitment of all the couples in attendance, and it can be a touching moment for everyone involved.
Can a couple do a wedding anniversary photoshoot?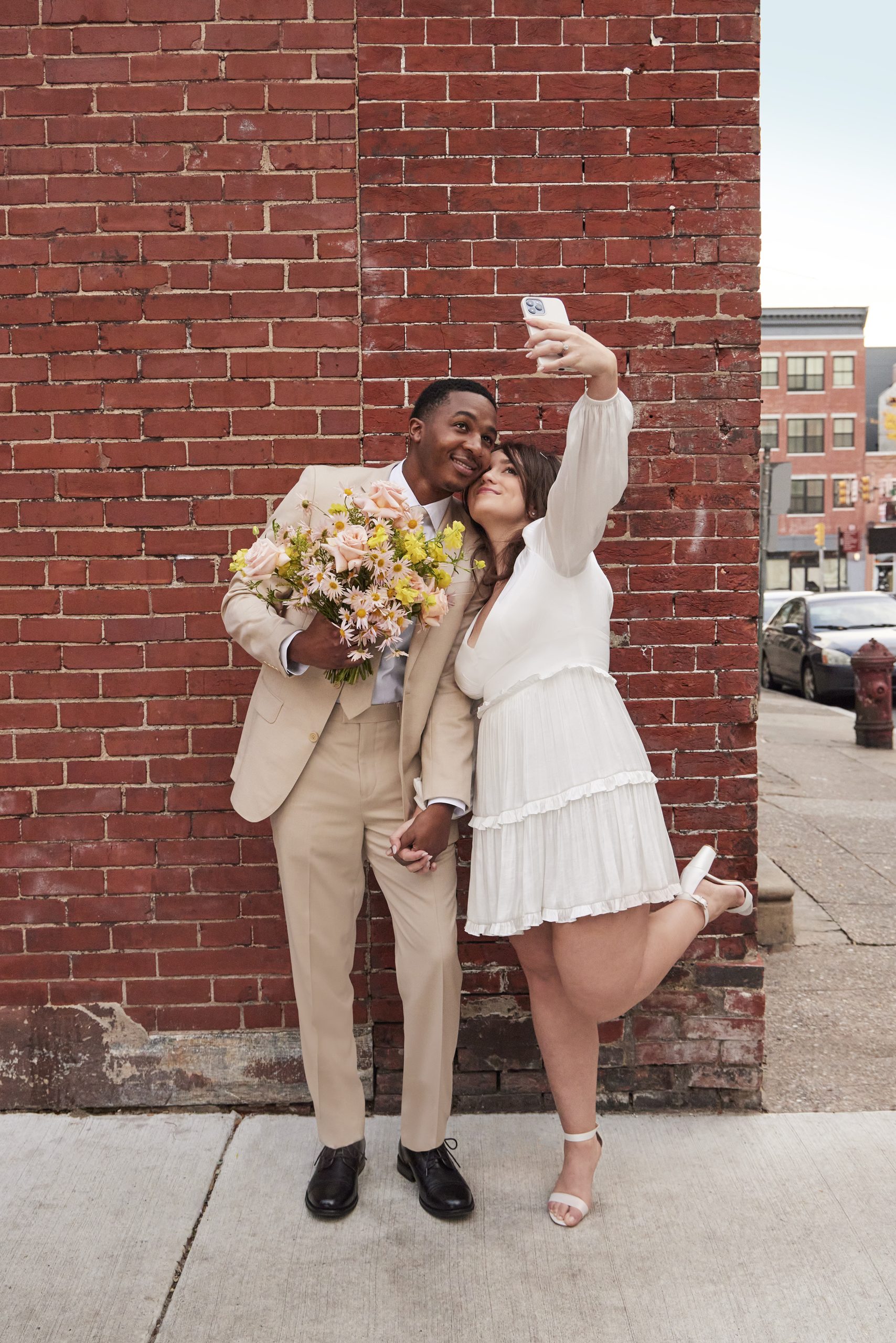 Yes, a couple can definitely have a wedding anniversary photoshoot. This is a great way to celebrate your love and commitment to each other and to document the memories and milestones of your relationship. A wedding anniversary photoshoot can be done in a variety of ways, such as a formal studio session, an outdoor photo shoot, or a more casual lifestyle session. Some couples choose to recreate their wedding day with similar outfits, locations, and poses, while others prefer a more modern and spontaneous approach. Whether you choose to have a professional photographer or just take photos on your own, a wedding anniversary photoshoot can be a beautiful and lasting way to commemorate your love story.
Wedding Anniversary Gift Ideas
Giving an anniversary gift is a tradition that symbolizes love and appreciation on the celebration of a couple's wedding anniversary. It is a way to show that the love and commitment between the couple is still strong and that the effort and thought put into the gift represents this love. Anniversary gifts can also be sentimental and nostalgic, reminding the couple of their wedding day and the memories they have shared together. Giving an anniversary gift is a personal and intimate expression of love, and is a way for couples to celebrate their relationship and look forward to the future together. The type of gift can range from something practical and useful, to something sentimental and romantic, to something luxurious and extravagant. The most important thing is the thought and love behind the gift, and the celebration of the relationship.
Here are some wedding anniversary gift ideas for him:
Customized Gift: Get a gift that is personalized with his initials, favorite quotes, or special date.
Experience Gift: Give him an experience he'll never forget, such as concert tickets, a cooking class, or a wine-tasting.
Tech Gift: If he's into technology, get him the latest gadgets or accessories.
Watch: Get him a new watch that he can wear every day.
Outdoor Adventure: Plan a camping or hiking trip or get him gear for his favorite outdoor activity.
Leather Goods: Give him a leather wallet, briefcase, or jacket.
Grooming Kit: Get him a grooming kit with all the essentials for a spa-like experience at home.
Personalized Jewelry: Give him a piece of jewelry, such as a custom-engraved bracelet or a monogrammed tie clip.
Collectible: Get him a special edition of his favorite comic book, video game, or sports memorabilia.
Romantic Gesture: Plan a surprise date or write a heartfelt love letter to show your affection.
Here are some wedding anniversary gift ideas for her:
Jewelry: A piece of jewelry such as a necklace, bracelet, or earrings can be a timeless and sentimental gift.
Experiences: Give her an experience she'll never forget such as a spa day, a cooking class, or a hot air balloon ride.
Personalized items: Consider a personalized item such as a custom-made photo album, a monogrammed handbag, or a custom-engraved piece of jewelry.
Flowers: A bouquet of her favorite flowers or a potted plant can be a sweet and thoughtful gift.
Romantic getaway: Treat her to a romantic getaway, whether it's a weekend trip to a nearby city or a week-long vacation at a luxurious resort.
Tech gifts: Give her the latest tech gadgets such as a smartwatch, a new tablet, or a top-of-the-line laptop.
Home décor: Help her decorate her home with items like a new throw pillow, a set of candleholders, or a vase.
Personal growth: Give her a gift that helps her learn and grow, such as a book by her favorite author, a subscription to a cooking or art magazine, or a set of calligraphy pens.
Anniversary milestones
Anniversary milestones are significant anniversaries that mark significant periods of time in a couple's marriage, such as the first, fifth, tenth, fifteenth, twentieth, twenty-fifth, thirtieth, fortieth, fiftieth, and sixtieth anniversaries. These milestones often carry cultural and traditional significance and are celebrated in various ways, such as giving gifts, having a special celebration, or renewing wedding vows. Some anniversaries, such as the silver (25th) and golden (50th) anniversaries, are particularly significant and often involve larger celebrations with family and friends. Celebrating anniversary milestones is a way for couples to mark their love and commitment to each other, and to cherish the memories and experiences of their journey together.
Wedding milestones for each year
1st Anniversary (Paper): Celebrate your first year together with a special gift made of paper.
5th Anniversary (Wood): Give a wooden gift to symbolize the strength and stability of your relationship.
10th Anniversary (Tin/Aluminum): Give a gift made of tin or aluminum to symbolize the durability and flexibility of your relationship.
15th Anniversary (Crystal): Celebrate with a crystal gift, symbolizing clarity and transparency in your relationship.
20th Anniversary (China): Give a gift made of china to represent the delicate and beautiful nature of your relationship.
25th Anniversary (Silver): Celebrate a quarter-century of love with a silver gift, symbolizing the brilliance and value of your relationship.
30th Anniversary (Pearl): Give a pearl gift, symbolizing the beauty and purity of your relationship.
40th Anniversary (Ruby): Celebrate with a ruby gift, symbolizing the passion and love in your relationship.
50th Anniversary (Gold): Celebrate your golden anniversary with a gift made of gold, symbolizing the richness and warmth of your relationship.
Wedding Anniversary Ideas – How to Celebrate
Celebrating your wedding anniversary is a special way to mark the milestones in your relationship and to reflect on the memories you have created together. Some wedding anniversary ideas include a weekend getaway, a special dinner or even a vow renewal.
Here are some ideas for a romantic anniversary celebration:
Getaway: Plan a weekend getaway to a romantic destination or a cozy bed and breakfast.
Dinner: Cook a special meal together or go out to a fancy restaurant.
Adventure: Try something new and exciting like skydiving or hot air balloon ride.
Renew vows: Renew your wedding vows in a private or intimate ceremony.
Picnic: Have a romantic picnic in a park or on the beach.
Spa day: Treat yourselves to a relaxing spa day together.
Recreate first date: Try to recreate your first date, from the outfit to the location and activities.
Memory Lane: Visit the places that hold special memories from your relationship.
Gift exchange: Give each other sentimental gifts, such as a scrapbook or a photo album of your memories together.
Surprise party: Plan a surprise party with close friends and family to celebrate your love and commitmentAnniversary milestones
Anniversary Traditions
Wedding anniversaries are often celebrated with traditions that vary depending on the culture and the length of the marriage. Some traditional wedding anniversary ideas include:
Gift-giving: Giving a gift that symbolizes the milestone year, such as paper for the first year, cotton for the second, and so on.
Renewal of vows: A ceremony in which a couple publicly reaffirms their love and commitment to each other.
Romantic dinner: A special dinner for two, either at home or at a restaurant.
Weekend getaway: A romantic trip or vacation to celebrate the anniversary.
Surprise party: Throwing a surprise party for the couple, often organized by friends and family.
Anniversary gifts: Traditional anniversary gifts such as gold jewelry, silverware, or a watch for a husband.
Memory book: A journal or scrapbook in which the couple writes about their memories and reflections on their marriage.
These are just a few examples, but the specific traditions can vary widely depending on the couple and their cultural background.
When considering wedding anniversary ideas, the most important thing is to celebrate in a way that's meaningful and shows your love and appreciation for your partner.