What do you think of when you hear the term "bridal show"? Does a picture of a bland convention center where it was hard to find parking and now you have to face a swarm of vendors staring at you come to mind? Cringe. How about we go down a different road. Interstate 494 to be exact, and get off on Killebrew Drive. Then, easily park at one of the nearby free parking lots or ramps! Head into the pearly doors of the Mall of America, grab a coffee or lunch, maybe stop in one of their hundreds of super cute stores. But keep your phone on you, because you'll want to head over to the Radisson Blu skyway, located on the 2nd floor by J. Jill and Brighton around 12:00PM!
That's right, you're headed to The Forever Bride Market, presented by Mintahoe Catering & Events. This is the ultimate, trendiest, most enjoyable wedding expo in Minnesota! You don't have to take our word for it, but hear it from past brides & vendors themselves!
From our amazing brides last year*:
"I loved the intimacy about The Forever Bride Market and that it didn't feel pushy. We are getting married in May and have most of our vendors picked out so it was really nice that people were still super helpful and friendly when I told them I didn't need their service."
"I really enjoyed the energy and ambiance of the show. I didn't feel like one vendor overpowered another via loud music or large décor items. Everyone seemed to stand out in their own way which was great to see."
"The atmosphere, it was a fun "break from planning". Love how interactive it was. I got my hair and make up done, made the flower crown, got tons of information and sipped a mimosa :)"
"It felt very modern and current. Not everyone wants the "traditional" wedding anymore and I think this market was geared towards that more than other wedding fairs."
"I loved the smaller, more intimate feel of the Market. It's definitely the cutest/trendiest wedding fair in town."
"The energy of the people working at Forever Bride. And also all types of vendors were all in one location."
"I loved the variety of vendors and how interactive it was! There was a really nice mix of vendors and everyone was so friendly. It was a great day out with my bridesmaids!"
"The location was super convenient! I love that it was at the Radisson Blu connected to the MOA. It allowed for a seamless day with my MOH and I to attend the fair, grab lunch, then go shopping! The variety of vendors in attendance was much broader than what I was anticipating, so that was really great too :)"
"I loved that I was able to get more ideas and not just vendor names. See what vendors are able to do and participate (airbrush makeup and flower crowns) were a highlight I haven't seen at other bridal fairs before."
"I love that each vendor was so positive and inviting without being a pushy salesperson, and also the great discounts and treats along the way!"
"I loved everything about the Forever Bride Market. It was great to meet different vendors all in one place and to be inspired. It was amazing to see how many brides are getting married this year. I also loved how the Wedding Shoppe brought actual dresses for people to see and visual different colors. The food and snacks were delicious and I enjoyed the freebies!"
"I liked the size of the event/number of vendors. Too many vendors can be overwhelming and I thought this event had a really great amount."
"Loved how walk-able it was. There were things on every corner and most people had interactive consumer engagement booths set up. It was great chatting with vendors face to face which made this event incredibly unique as opposed to just chatting online or through the phone to discuss hiring for the wedding. Vibe is very important to me and I loved the flowers, the hype, the music, the photo booth, it was all just a blast and I loved that all my girls who came with me were also able to have fun and it took wedding planning to a whole new level."
"I liked being able to talk with a variety of vendors and learn more about them and their work! I also loved that my mom and sister enjoyed it as much as I did!"
"The variety of businesses! I loved being able to meet different employees all in one spot. This was very convenient and helped kick-off my wedding planning."
"I loved how spread out everything was and how it was in multiple rooms. I've been to other bridal markets and it was just one large open space and it gets rather noisy. Having it at Radisson Blu really helped with noise control!"
"I loved the ambiance — WAY better than convention center, fluorescent lighting, etc. It was cozy."
"I loved the fun and unique vendors. It was not your "run of the mill" vendors at every other bridal fair."
*all survey responses from attendees are anonymous
What our vendors think about The Forever Bride Market:
"Yes — it is a step (or 100 steps!) above any other bridal expo I've seen. It just FEELS different. The brides that attend have style, charm, and are truly looking for vendors to match with (not just come for free samples, etc!) The Forever Bride team was insanely helpful with last minute questions, etc!"
– Aminda Villa of Aminda Villa
"Absolutely! I love the concept and the intimacy (size) of The Market…..I've done every other bridal show here in town and they're all TOO BIG…. TOO much going on, you get lost in a vast sea of vendors, fashion shows, lots of hype. We were able to actually MEET and interact with more brides than ever! Was a great experience!"
– Russell with Wisteria Design
"Yes! I would say that it is the classiest, fun and most intimate bridal expo I have been to!"
– Sarah Guzman with Mary Kay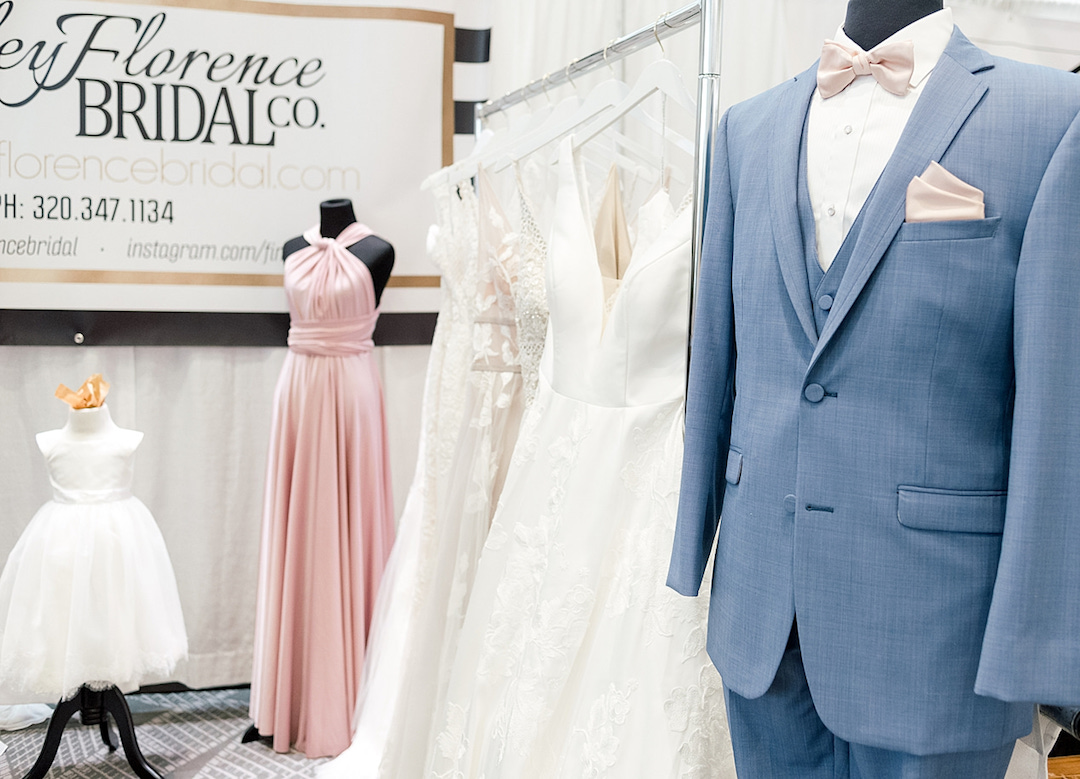 "Absolutely! I would tell them The Market is a bit spendy, but it's worth being able to meet so many brides in a space that isn't overly saturated with vendors. Move in and out was super easy making the day smooth & fun!"
– Brittany of B+D Custom Crafts
"Going in, I had no idea what to expect, but I trusted the Forever Bride team that this would be a worthwhile experience and they far exceeded my expectations!!! 10 out of 10!
– Russell with Wisteria Design
"The Market was my first experience as a vendor at a bridal trade show so I don't have a lot to compare it with. The venue was exquisite and the show itself was a smaller, more intimate tradeshow than others that I have attended. It wasn't as overwhelming as other larger shows (the ones at the Minneapolis convention center). It allowed for more one on one conversations and a little extra time to get to know potential leads as well as other vendors."
– Jessica Noreen, Director of Sales & Catering at Afton House Inn
"The Market itself was a great experience! I thought that the couples that were there fit our "perfect couple" profile."
– Lindsey of Simple Elegance
"Very unique and more intimate than other local bridal shows."
– Jessica of Dream Duffel
"I would definitely recommend The Market! Really fun atmosphere with amazing vendors! I will definitely be doing it again!"
– Gianna of Light + Soul
"It's nice that The Market is smaller, and it's a good start for someone like myself who has never done a show before."
– Tonya of Tonya Hjort Photography
"You felt like you could have a direct and personal conversation with someone. It's a way better way to get a feel for vendors than just a mass produced sales pitch at giant conventions."
– Rebecca from St. Paul College Club
"I don't think wedding expos are for everyone but I do like yours so I would recommend it. It's got a younger fun vibe to it."
– Nicole of Makeup by Nicole Fae
"The size of The Market makes it so much more enjoyable."
– Jason of Livingood Photography
"Thank you for hosting a successful expo event! It had a nice flow and a modern vibe."
– Margaret of International Musician's League
"I wanted to let you The Market was amazing. I had a great time and couldn't believe the turnout. I had 236 Brides enter into my drawing I was doing at my booth. We also handed out little bags with my business card, two pieces of candy, and a Gift card. We handed out 350 of those in the first hour and a half! Then we ran out (Should have brought more!) We had more business cards and business flyers to hand out after that as a backup. There were between 2-8 brides in our booth the entire time all the way until the end. Thank you so much for the opportunity to join forever bride and be at this event.
– Ryan Loch of The Jeweler Ryan

We have BIG plans for The Market this year. Including, the cutest tote bags for every guest that have a Kind Lips chapstick in them, an Envy Wipe (instant ring cleaner), and more! Keep in mind, that is simply before you get inside! Just wait till you enter"¦ there's the exclusive Forever Bride DIY flower crown station from Haute House Studio, a bracelet bar, interactive photo booths, samples of cakes & cookies galore, a mimosa bar, teeth whitening, and more!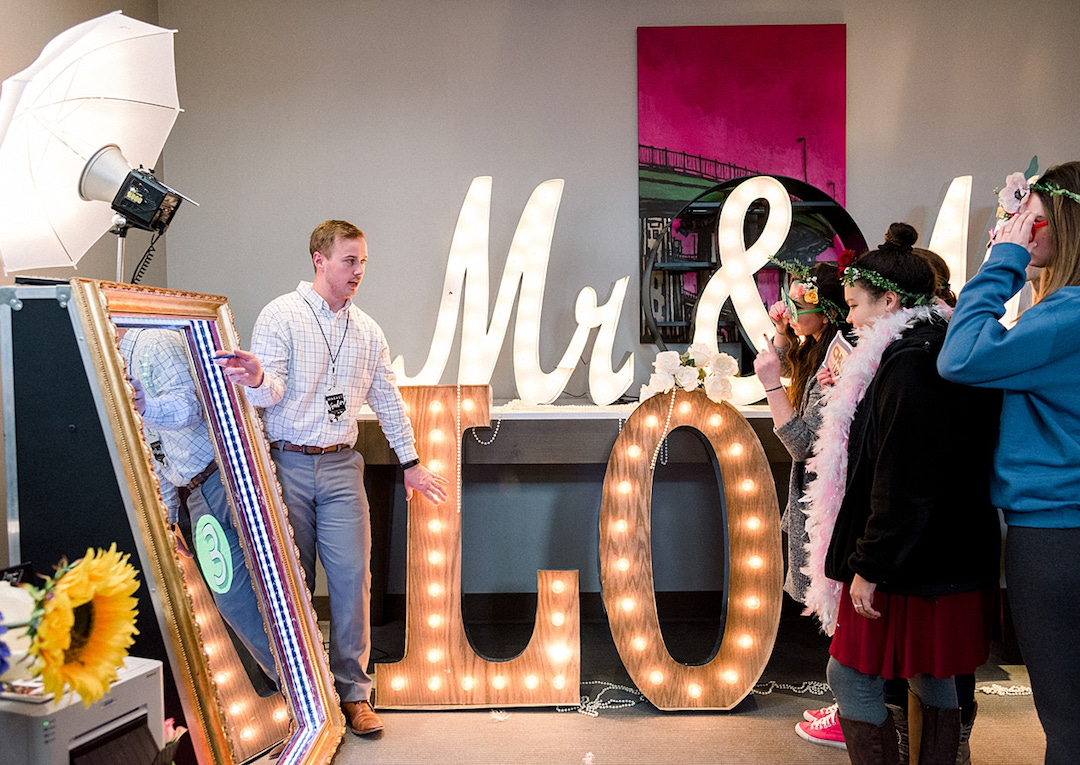 To learn more about The Forever Bride Market, come!Have you purchased tickets yet? CLICK HERE FOR TICKETS. Oh and yes, there is a coat check 🙂
See you there!