This engagement styled shoot will make all your edgy and city dreams come true!Aminda of Aminda Villa Photography had a general plan for the shoot – aimlessly walk around downtown Los Angeles and see what happens, and at some point, hop on a bus. The bus ended up being the underground metro – which we LOVE even more!
While this may look like two people who have dated for years and fell in love, they had just met each other.Aminda is a believer in "what we think, we become" and even more specific to the photography business "what we put out, we get more of,"so she wanted to shoot something that she wants more of!
Aminda found Kyra and Eric on Instagram and reached out letting them know her general concept of mixing street photography with this engagement style couple's session. They were 100% down to create! (We are so glad they said yes because they look AMAZING together!)
The shoot started off with the three of them having coffee for an hour. With styled shoots when you're not working with a "real couple," Aminda firmly believes it's important to break the ice and chat without any cameras involved at first.
And then they created this photo magic….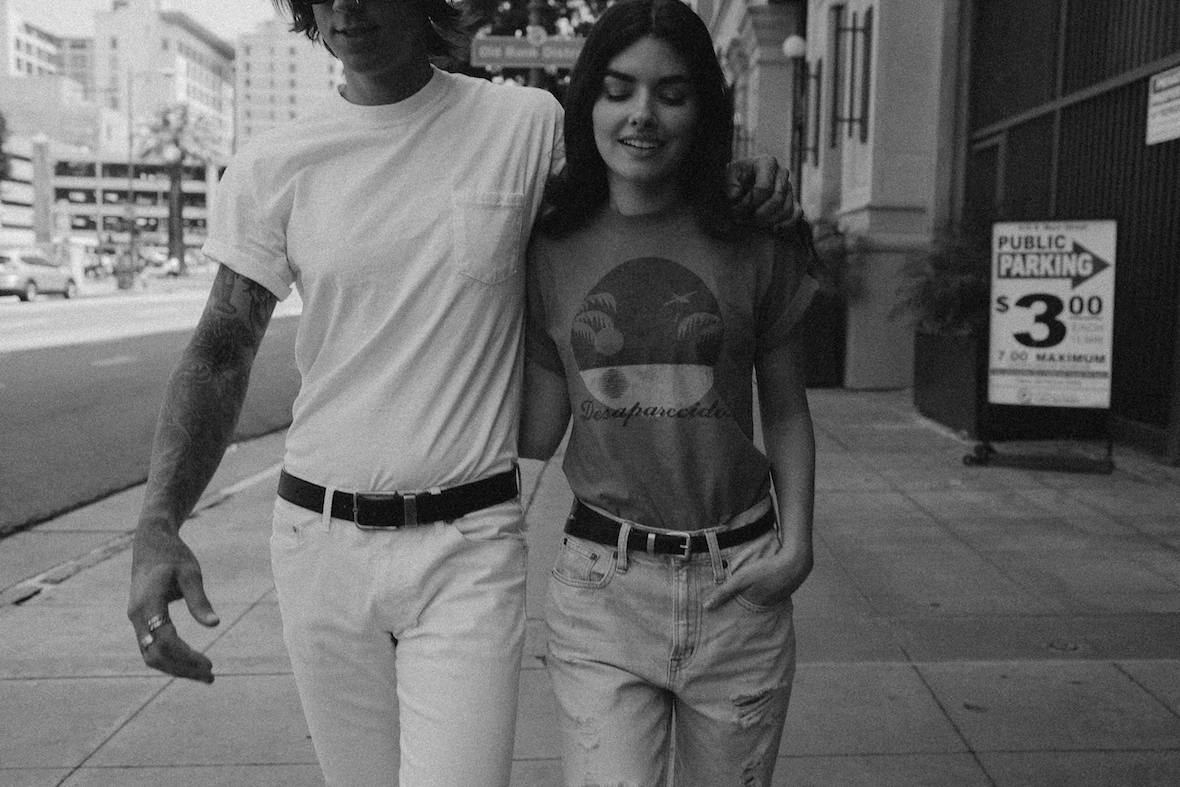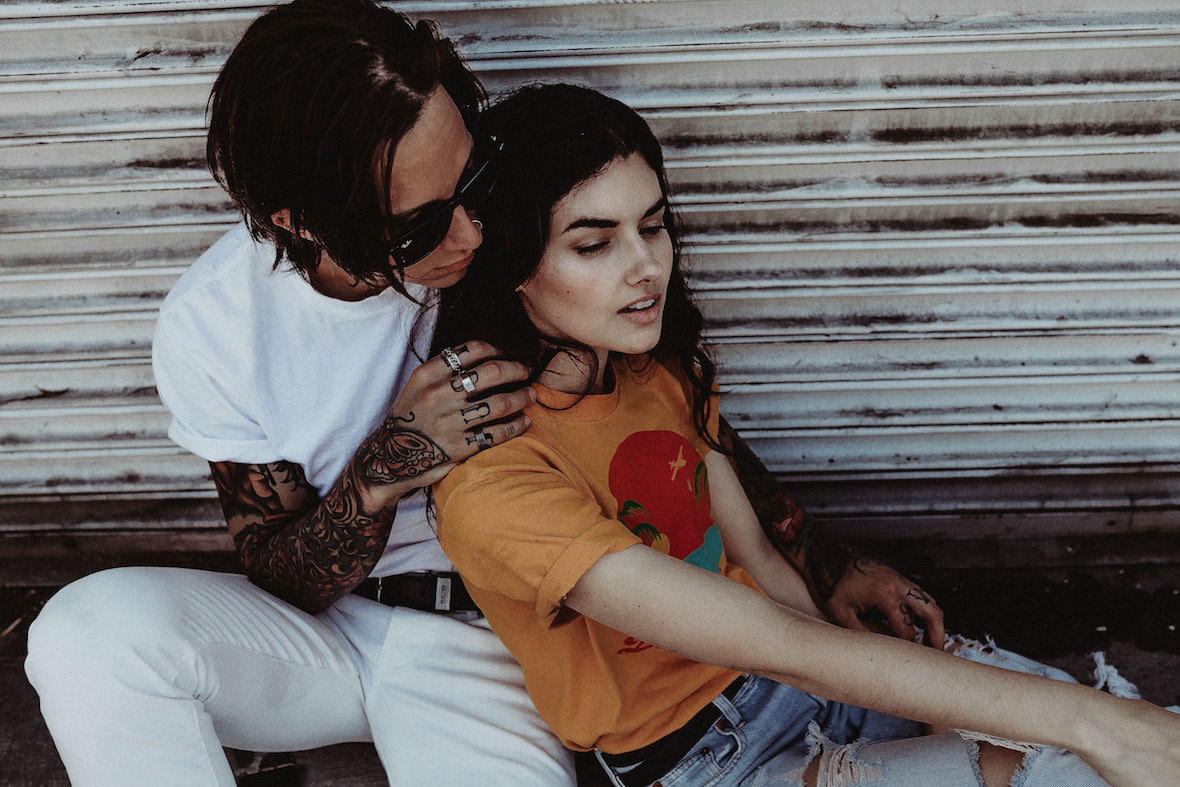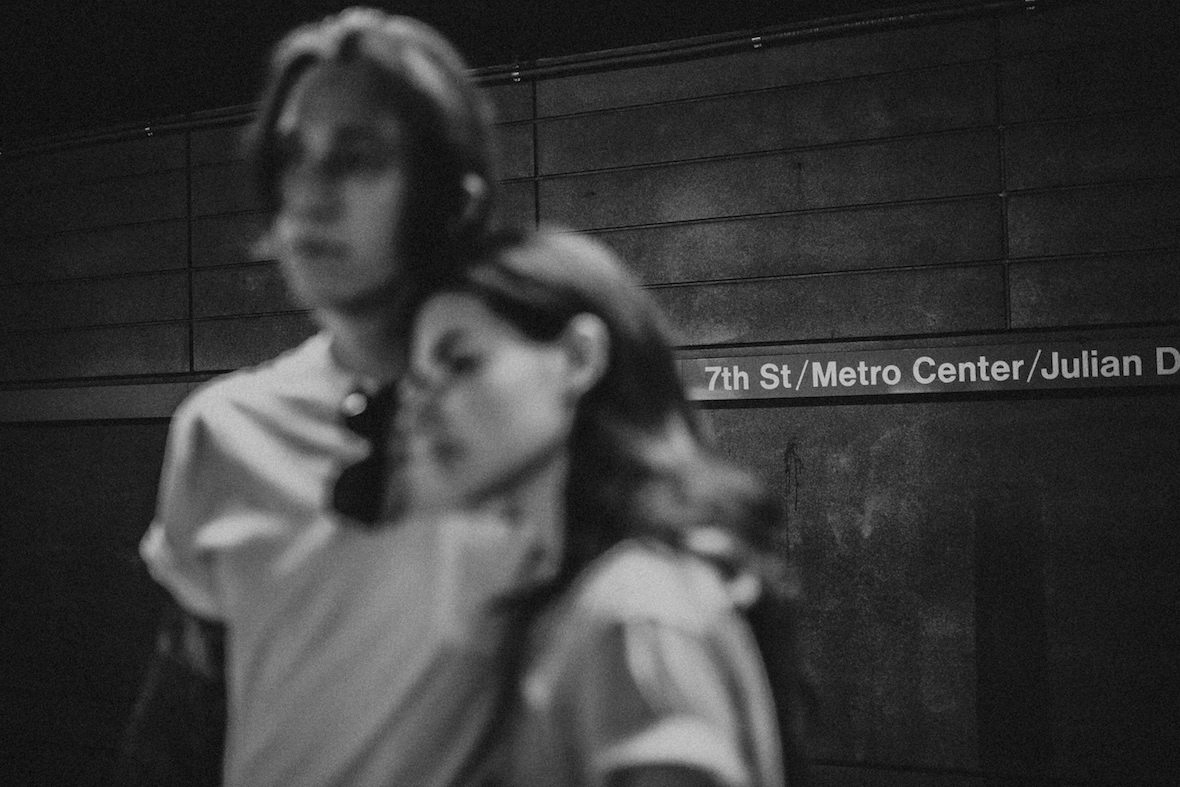 She would set Kyra and Eric up in a spot and give them a tiny bit of direction ("okay, for these ones, let's be serious and a bit more intimate") and then she'd wander up the cart a little bit, click click click, and then stop and just chill for a stop or two, being careful not to cause too much of a scene or bother the riders too much.
We are absolutely OBSESSED with how Aminda brought a new point of view to these pictures. The edgy-vibe mixed with the city backdrop created the perfect photos for the more adventurous couple!
To see more of Aminda's insanely beautiful photography work check out her website, and don't forget to visit her Forever Bride profile to see her latest Forever Bride Deal!