We are in full engagement mode this week after the pouring in of many engagement shoot submissions. Thank you to those who have submitted – we enjoy looking through your gorgeous photos and 'awwing' over your sweet love stories. (Psst. you can submityours, too.) Today we chose to feature Tonya of Tonya HjortPhotography who is getting married herself NEXT month! (P.S. she offers 50% off of engagement photos to Forever Bride members!)
And we're loving the story behind the Colorado shoot. Envisioning a photo on a mountaintop, this couple booked a flight to Colorado solely for the shoot. And we're so glad they did! Their engagement session turned out incredible!!
Let's hear it from the wedding photographer turned bride herself:
"Before Brett and I got engaged, I knew I wanted Russell Heeter to take our engagement and wedding photos. I have worked with Russell in the past, and he is such a genuine person. His love for life and adventure is infectious; it's impossible to have a bad time when Russell is around. I was working a wedding with Russell, and we both were discussing the idea of engagement photos in the mountains. Unfortunately, Minnesota is lacking in said mountains. Knowing Russell has done session in Colorado before, I knew that would be a perfect location for mine and Brett's photos! I just had to get Brett on board with the idea.
One day, I found flights to Denver for $87 round trip – that was enough convincing for Brett, so we discussed the logistics with Russell and set the date. The whole day was so exciting! This whole engagement thing was starting to feel real! Brett and I picked Russell up at the airport around 8am and headed towards the mountains.
We started in the lower parts of Rocky Mountain National Park and worked our way up as the day went on. To be honest, the whole trip/session was thought up from one image I wanted: Brett and I kissing on top of the mountain with my dress flowing in the wind. Everything after that photo was a bonus.
I have seen Russell's work in the past, and everything he does is amazing. But after getting our photos back, I was in shock at how incredible our photos are. I can't thank Russell enough for everything he has done for us. I'm eagerly waiting for our August wedding!!"
Isn't Tonya a beaut?! Her work behind the camera is amazing, too as you can see here.
Wow, straight out of a magazine!!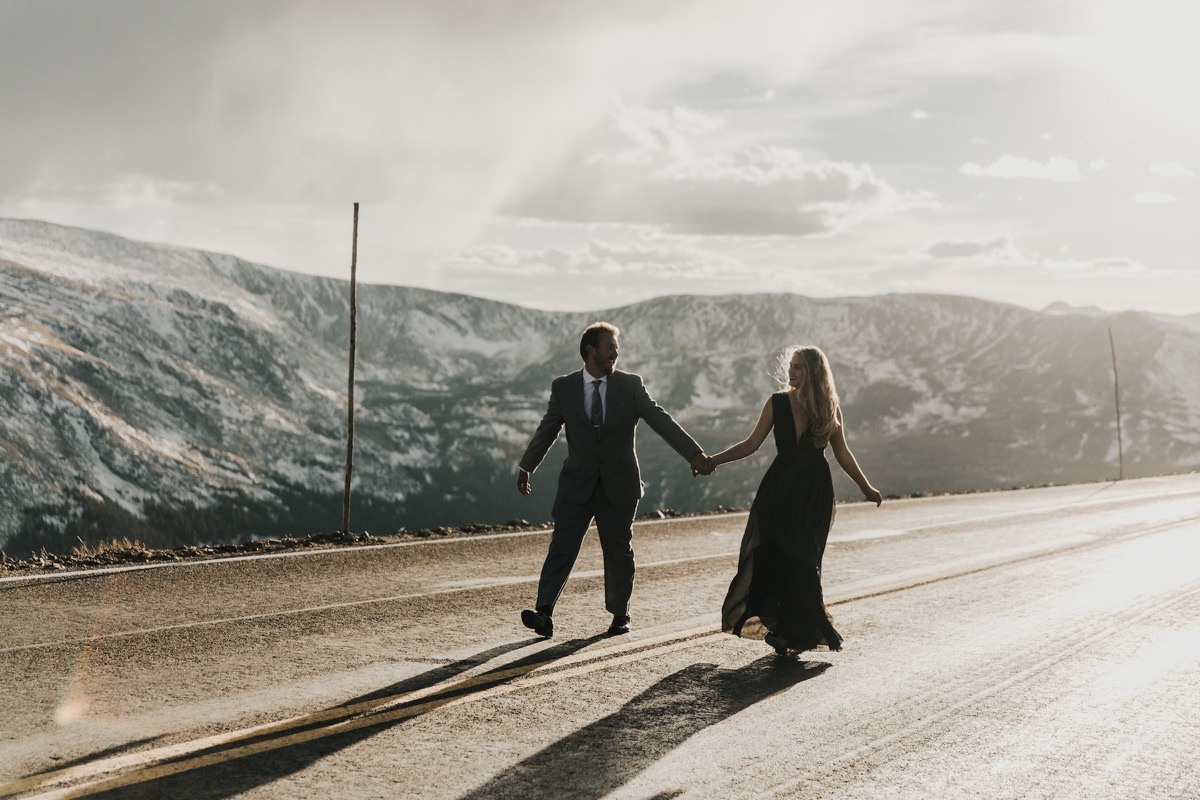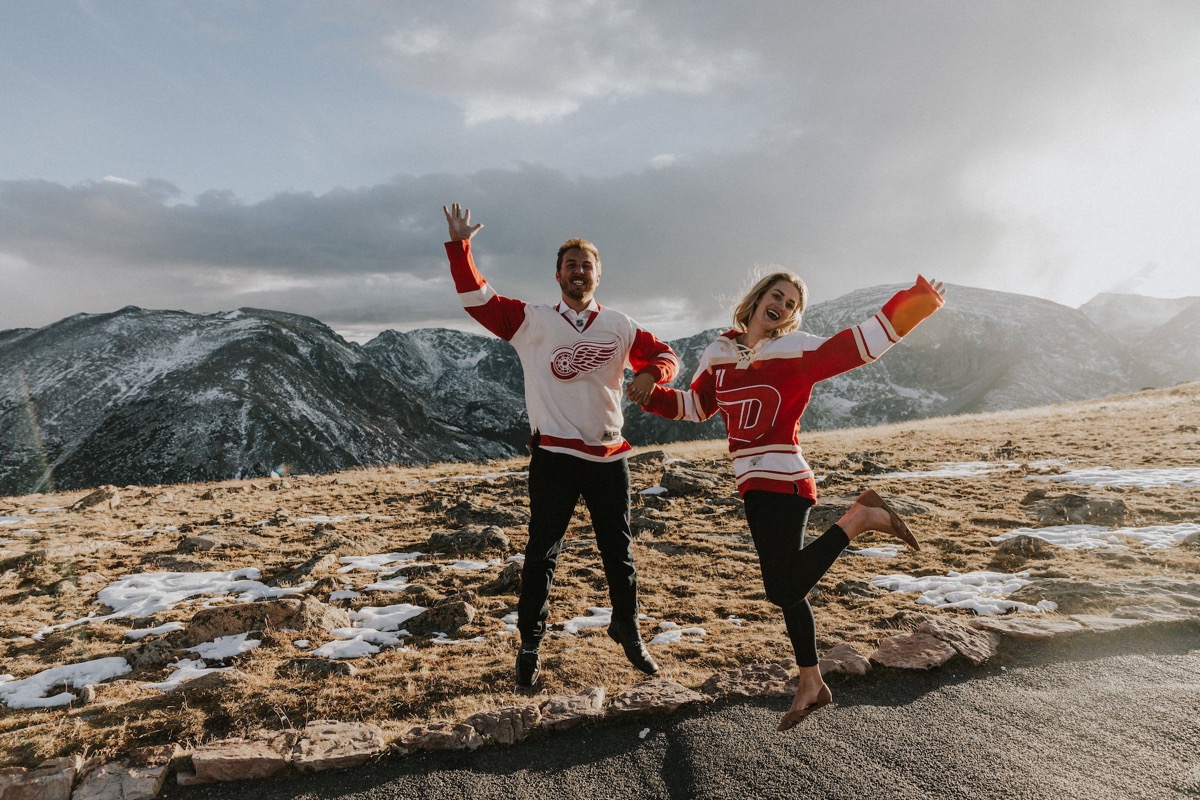 Stunning. That roundtrip ticket to Colorado was more than worth it!! Congratulations you two!
P.S. Want to see the bride's photography work? We just published one of her weddings in this Country Club Wedding with White Dresses blog post. Just wait till you see the first photo!!