We've been ooh-ing and aww-ing over this sweet proposal ever since Stacey of Plaid Poppy posted these photos on her Instagram and blog. So we had to share it with you, too, of course!
The whole proposal was planned by Dan. With the talented photographer,Plaid Poppyin on the secret, she saw Megan a couple days prior to the proposal––eagerly wanting to gush the secret to her! (She didn't, of course.)
Stacey says Dan did an excellent job of completely surprising Megan, who is more of a planner between the two of them. He had Megan's sister blindfold her and drive her to an adorable bungalow studio owned by Heidi at Fricket Design. When she arrived blindfolded to the Minneapolis urban bungalow, her soon-to-be fiancé stood waiting for her in the midst of gorgeous greenery, picture frames of them, and romantic candles.
Ready to see the photos?Just to warn you––the pictures will absolutely melt your heart. It's impossible not to smile and feel the joy of that special day. Let's start scrolling!
*Happy tears!*
This calls for champagne!
How cute are they?!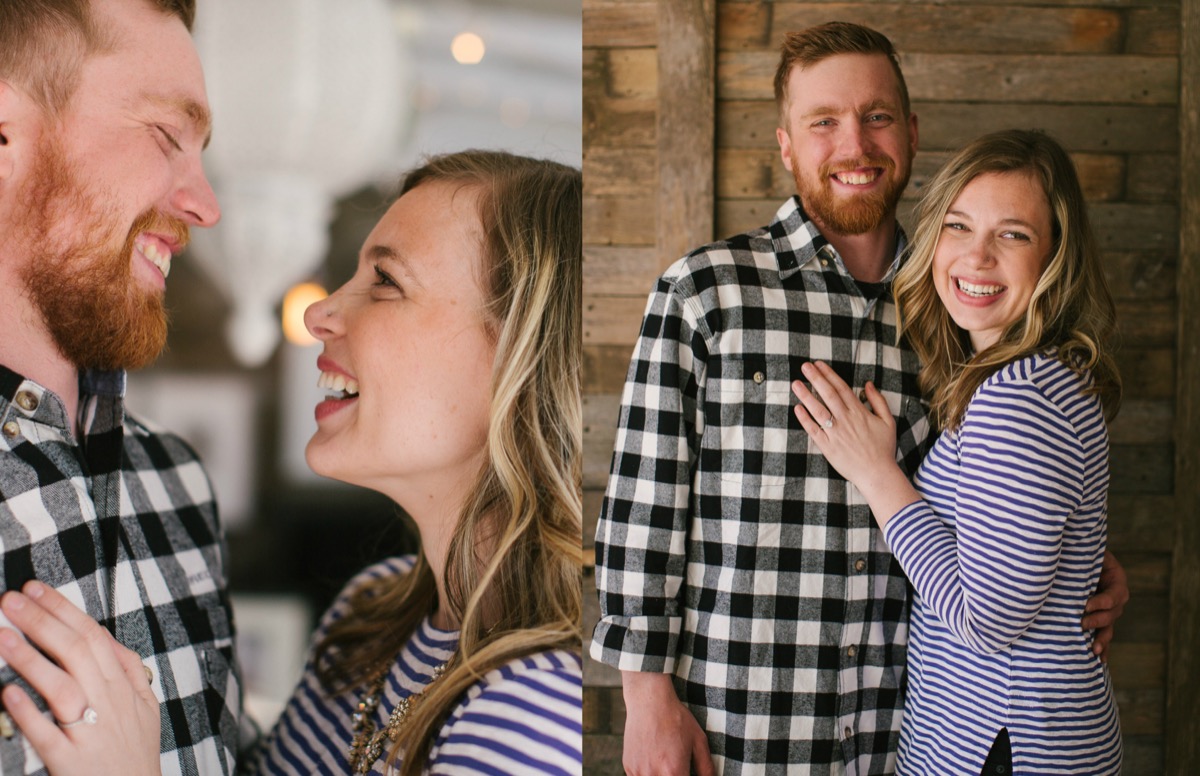 "They are both so fun, genuine, and loving. I always feel so honored to be right there in the moment (very incognito, that is) for proposals," Stacey wrote on her blog.
Pssst. Brides––Plaid Poppy offers a FREE engagement photo session when you book through Forever Bride!