One of the biggest celebrations you'll attend as a bride-to-be is your bridal shower! What you wear to this special event is an opportunity to either tease your wedding dress style or try something totally new. We've gathered some of our favorite little white dresses (and jumpsuits!) to inspire your look for your bridal debut. Keep reading for our expert advice on bridal shower dresses to wear on the big day before your big day!
Bridal Shower Little White Dresses
From the aisle to the after-party and every occasion in between, little white dresses are a must-have for your celebration looks! If your bridal shower is approaching, see below for some of the little white dresses your wedding wardrobe needs that will make sure you look the part.
Allover Lace Flounce Hem Long Sleeve Dress– $179.95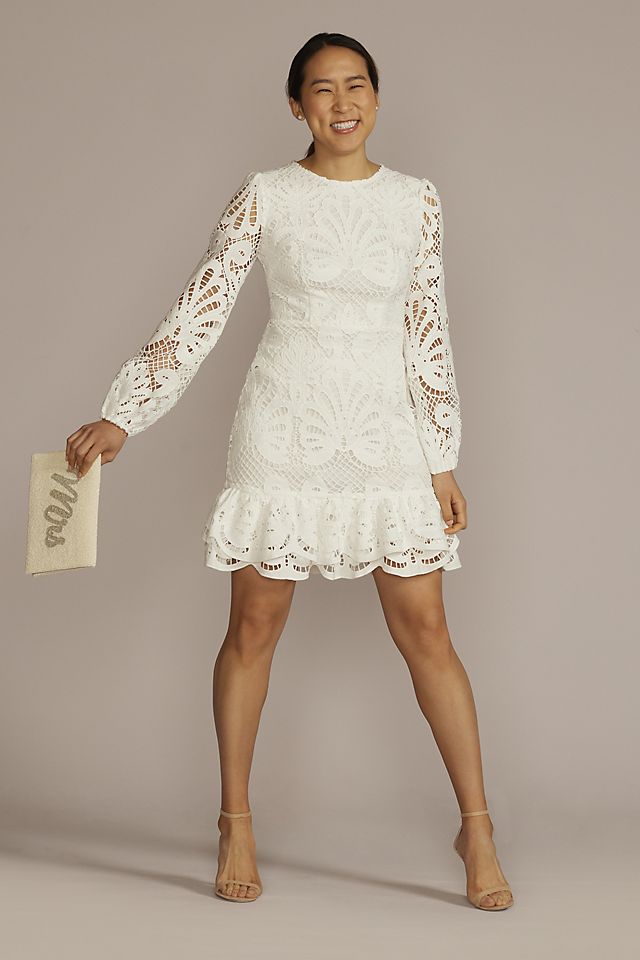 Shop style SDWG1085
Satin V-Neck Tea-Length A-Line Dress – $349.95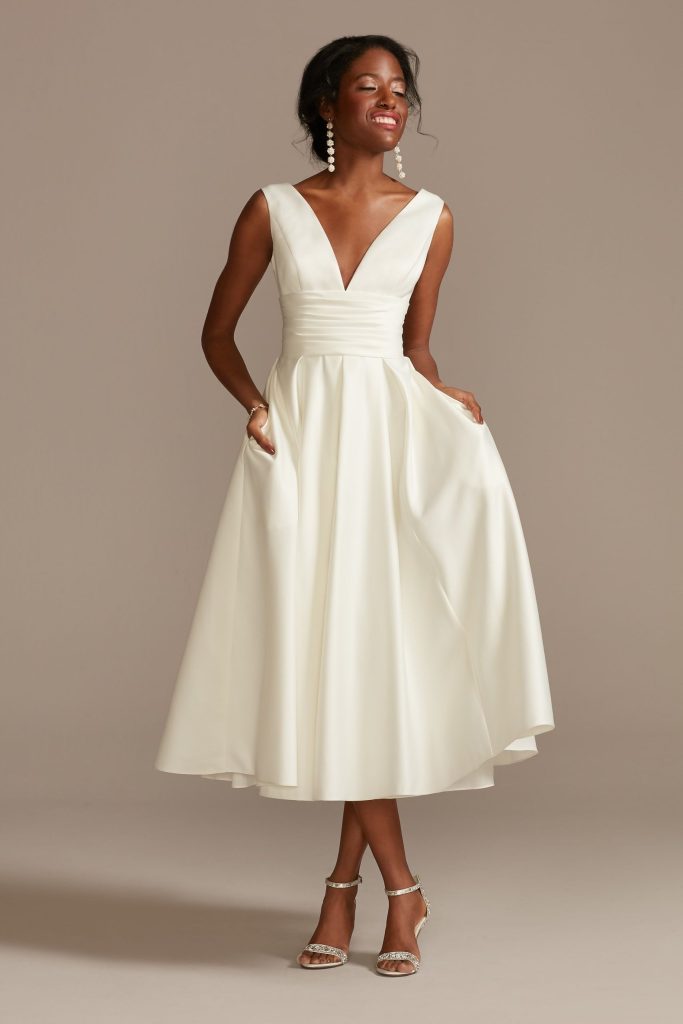 Shop style SDWG0970
Crochet Lace Overlay Midi Spaghetti Strap Dress – $159.95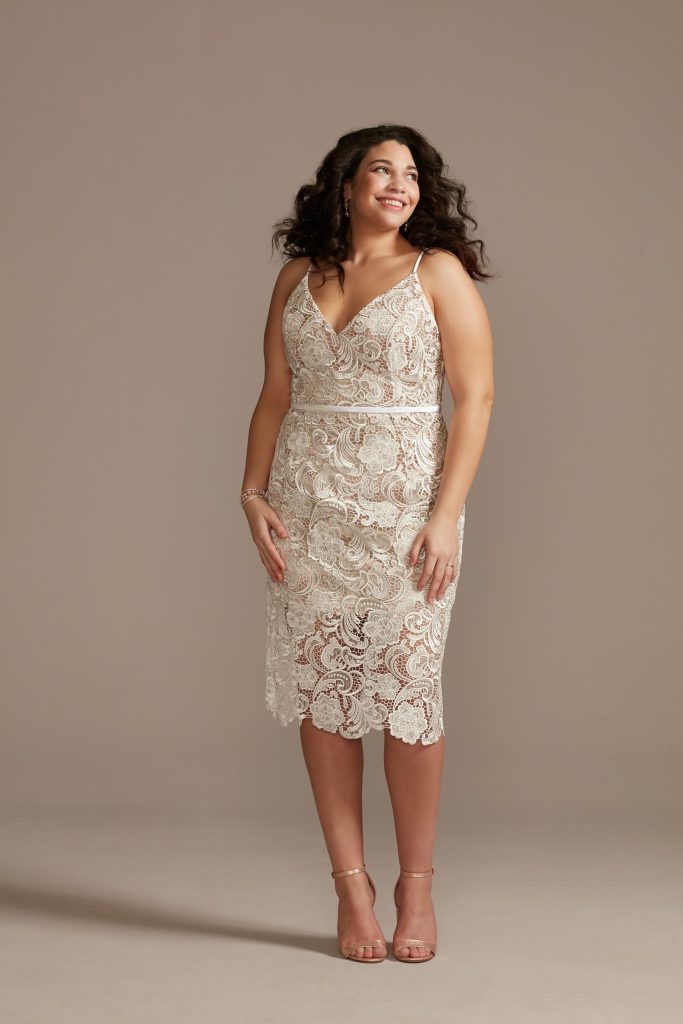 Shop style SDWG0773
Ruffled Charmeuse V-Neck Long Sleeve Mini Dress — $139.95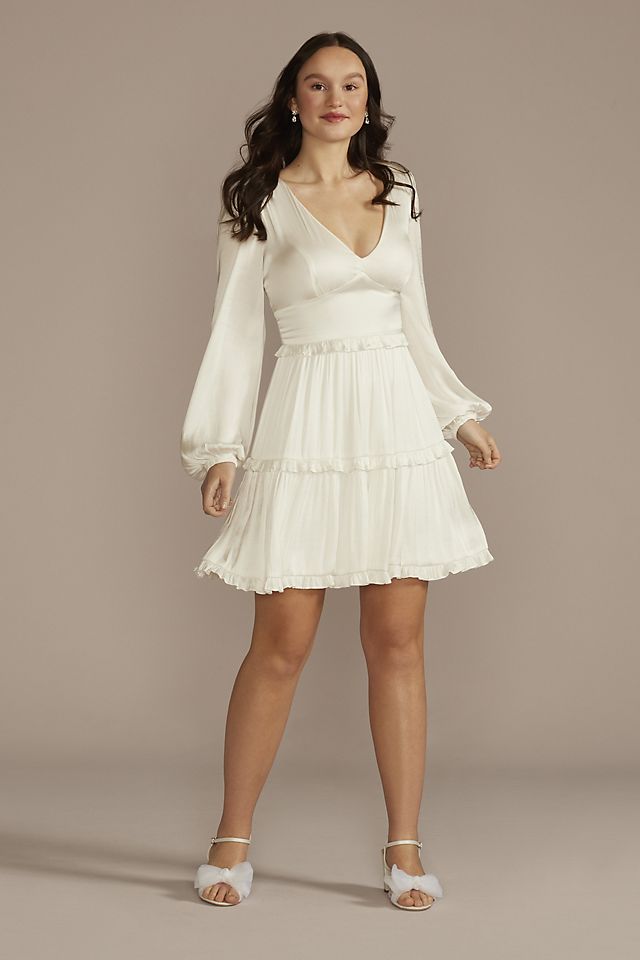 Shop style SDWG1103
Bridal Shower Jumpsuits
Want to reserve the whole "dress thing" for your big day and opt for something different? Over the past few seasons, bridal jumpsuits have been gaining popularity and we're here for it! Jumpsuits offer all the ease of a dress but bring an extra level of cool – not to mention comfort and versatility. See below for some of our favorite on-trend styles!
Cuffed Off-The-Shoulder Stretch Crepe Jumpsuit — $199.95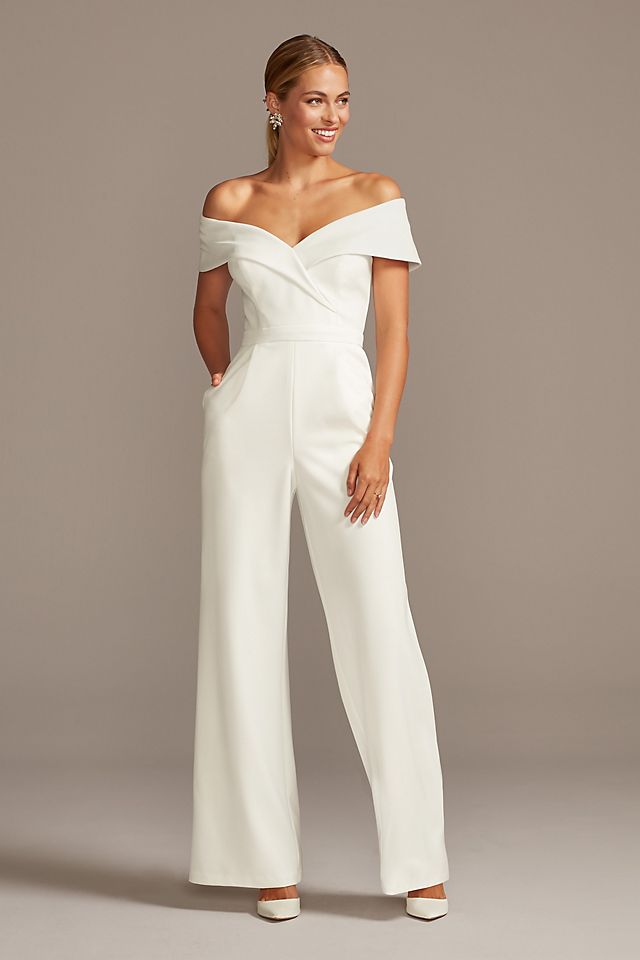 Shop style DB3230
Strapless Beaded Floral Applique Bodice Jumpsuit – $299.95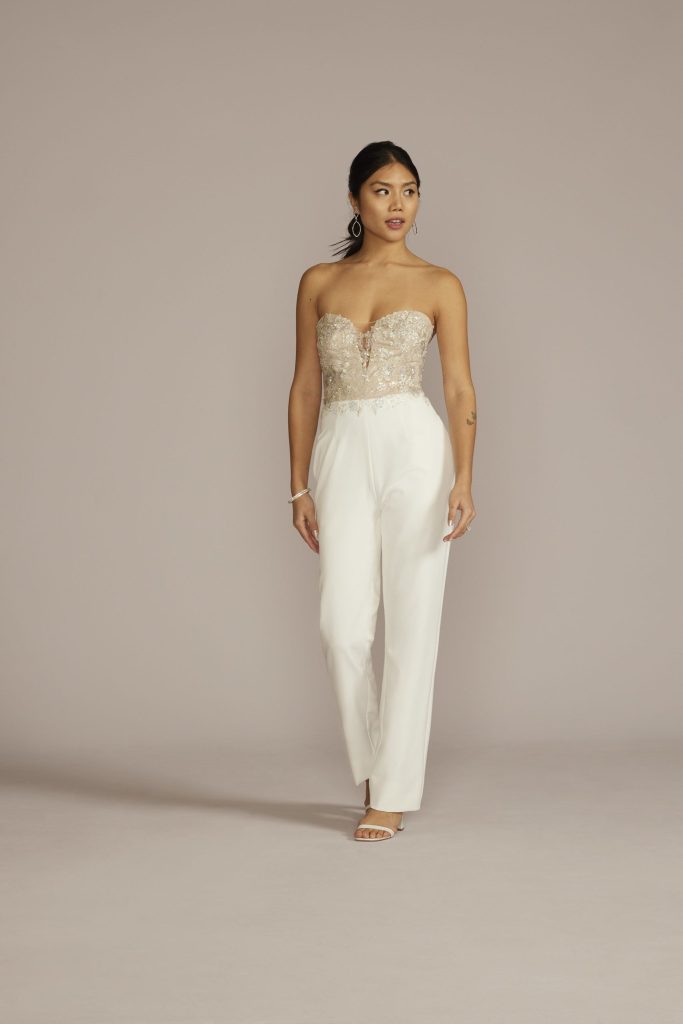 Shop style SDWG1051
Fall in love with these bridal outfits? Shop these styles and more little white dresses at davidsbridal.com and tap here to book an appointment at your local store. Looking for even more wedding ideas? Follow us on Pinterest and Instagram for daily wedding inspiration!
Featured Image: @ponke