It's no secret that building your dream bridal party look can be a daunting task. With so many options for styles and colors, it's hard to know where to start! No couple should ever feel lost during this big wedding to-do, which is why we've put together a guide to help you coordinate groomsmen and bridesmaid colors. Our friends at David's Bridal & The Black Tux help make the process easy with affordable dresses, convenient suit/tux rentals, and unbeatable color options. Ready to get started? From your classic coordinated party to an eclectic mix-and-match grouping, read on for all the best tips on building the perfect rustic bridal party.
Matchy-Matchy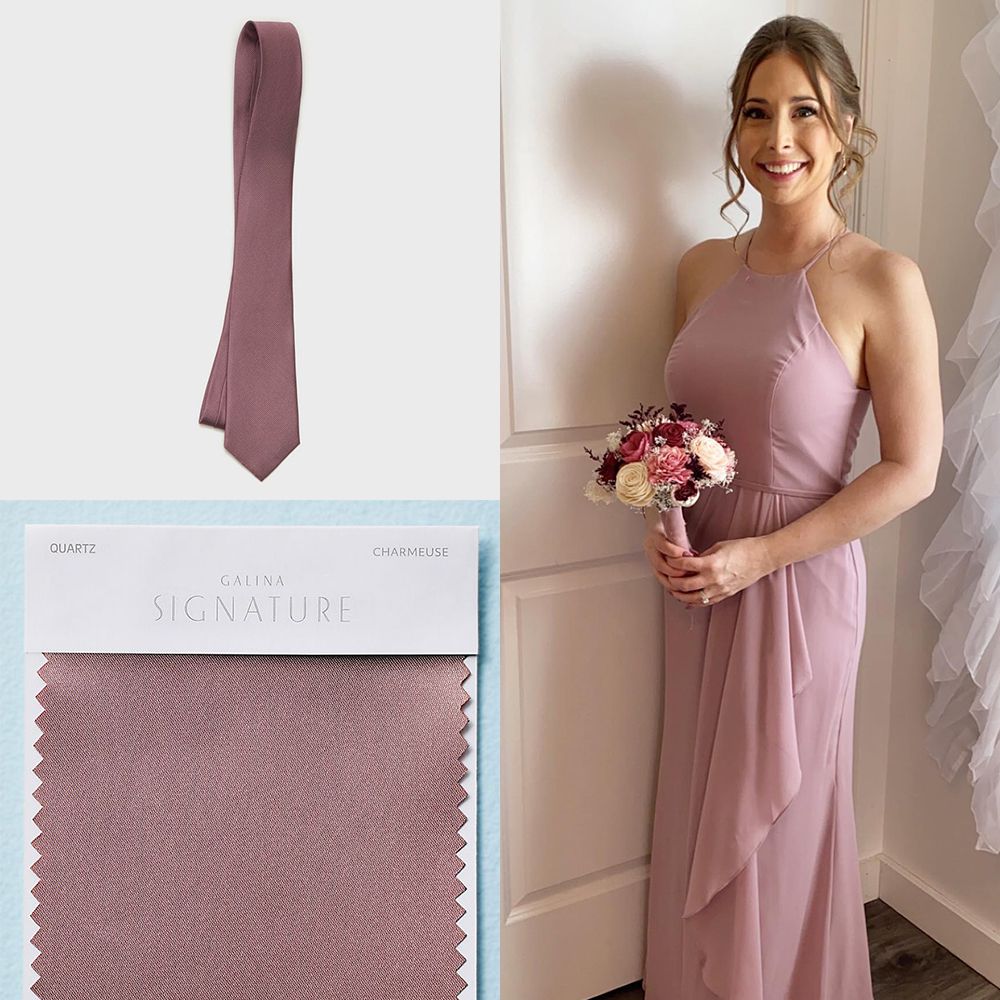 For a classic, coordinated groomsmen and bridesmaid look, you'll want to consider a bridal party shade that's naturally found in nature, like Chaniti, Cinnamon, Juniper, or Quartz. The easiest way to do this is by matching your bridesmaid's dresses with your groomsmen's tie or bow tie. David's Bridal and The Black Tux offer matching shades to make this process a breeze!
'Maid to Mix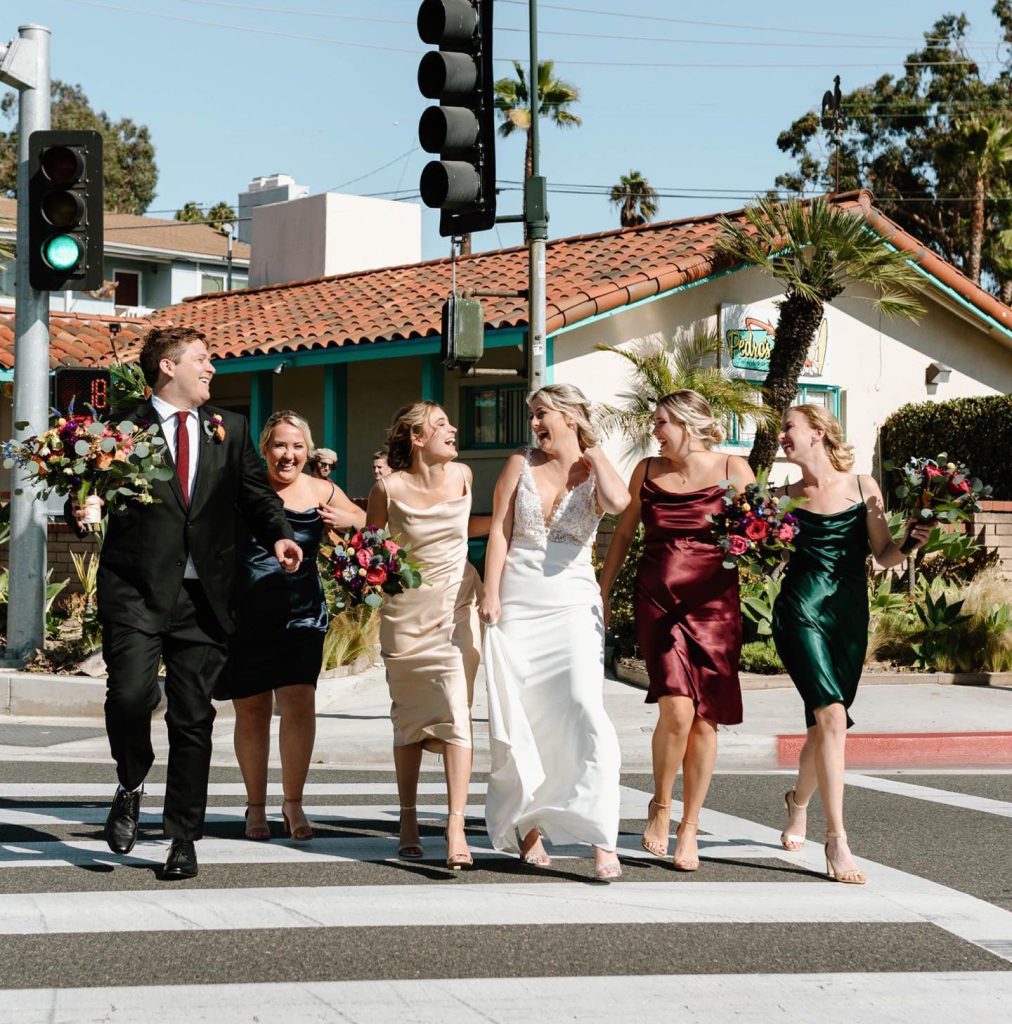 Looking for coordinated groomsmen and bridesmaid colors that are a little more unique? Let your creativity flow by mixing and matching bridesmaid colors, fabrics, and styles to create a one-of-a-kind look. This works especially well for a mixed gender bridal party; the bridesmen don't necessarily have to match the bridesmaids! To successfully craft an eclectic party, try picking colors with the same level of saturation and undertone.
Colors that Complement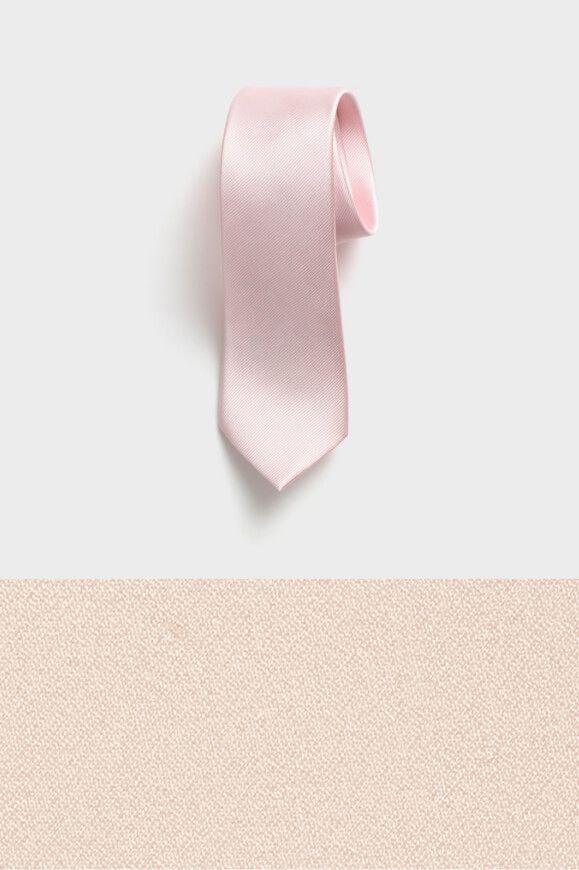 For the best of both worlds, look to colors that complement. David's Bridal and The Black Tux carry a range of colors that were made to match. From neutral shades to bright hues, you're guaranteed to find the perfect color(s) to build your dream rustic bridal party.
Shop styles & colors for your bridesmaids at your local David's Bridal or online. Browse looks for the guys online with The Black Tux. The best part? The groom rents for FREE with six or more suit reservations for your party.
Need help nailing down your wedding day details? Check out the Pearl by David's wedding planning toolkit and start bringing your wedding vision to life. Plus, follow us on Pinterest and Instagram for daily wedding inspiration.
Featured image: @mrs_mollyfrank