Are you looking for a private barn venue that has the amenities of an upscale venue, like AC, nice bathrooms, beautiful getting ready spaces, a kitchen for your own caterer, while still keeping that rustic vibe with beautiful landscapes? Well look no further!The Outpost Centeris located in Chaska, MN, and radiates with a romantic charm.
We had the opportunity to have a tour of the space and meet with the Wedding Coordinator, Jacque! You may have seen us bursting with excitement on our Insta storiesa few weeks back and now you get to see the many reasons why! Starting with their heartfelt mission statement. Take a look!
What is your mission?
Jacque: Our mission is to be a place where the Spirit of the Lord anoints all who enter to truthfully proclaim and share restoration and freedom in Christ! Through the Holy Spirit we will feed, teach, train, equip and disciple as God leads. (Luke 4:18, Isaiah 61:1-3)
How long has The Outpost Center been around?
Jacque: The Outpost Center was created about 3 years ago.
What are the Company's top three core values?
Jacque: To Love and Honor God. To Love One another. Spread the Gospel.
What can a bride expect when booking with you? (i.e what does the process look like?)
Jacque: When entering The Outpost Center you will be kindly greeted by someone who will give you a thorough tour of our building, ceremony grounds, and outdoor amenities. Before leaving the building you will be prayed for and hugged!
Tell us a little bit about the space! (i.e. capacity, amenities, etc.)
Jacque: We are nestled in 32 rolling and wooded acres of beautiful Minnesota scenery. The Outpost Center houses the interior reception space that has a charming, warm, barn atmosphere with seating up to 299. It is available for weddings, receptions, and other celebrations year round.
The interior of the building has 3 restrooms, a beautiful grand bridal ready lounge in the loft space, a favorable room for the groomsmen, and a kitchen for your licensed caterer.
Your rental includes tables and white garden chairs. After your ceremony, enjoy moving freely about the outdoor space. Enjoy your social hour in the outdoor kitchen patio area. Your guests will enjoy the picturesque farm scenery as they are entertained while playing lawn games.
Is there anything else you would like to add that sets you apart from other companies?
Jacque: Our Ministry Center is used as a refuge to those in need, providing healing and restoration, as well as a place of education and training for those who love and serve the Lord and even those who haven't met Him yet!
From starting the business to where you are today, what have been some of the biggest challenges and how did the company overcome them?
Jacque: Because we are a non-profit ministry, our biggest challenges have been overcoming the worry of financial stability. In the end, God WILL provide if it is His will. (Matthew 6:10)
What are some of your goals for the next year?
Jacque: We are in the midst of making plans for a Pavilion which will have classrooms and more bathrooms. Our vision is to buy more land and be a Bible/Christian Retreat Center in the future.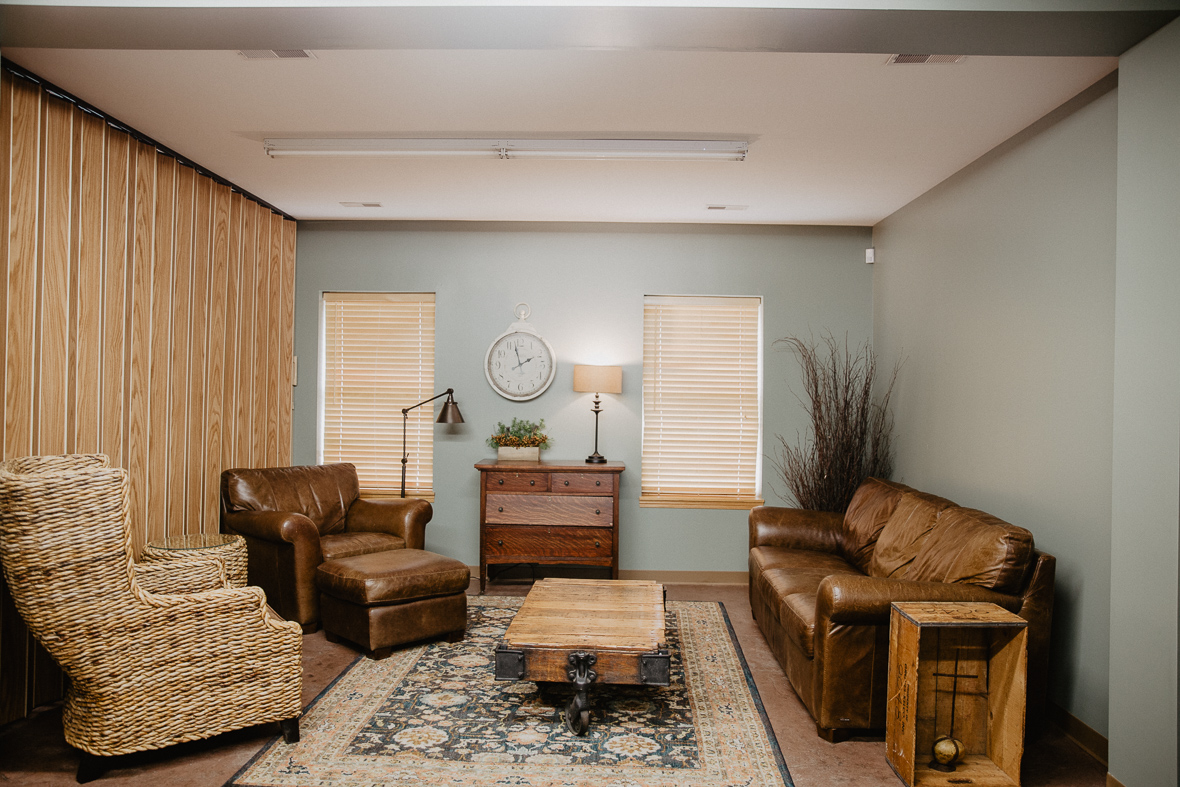 Who is your role model or someone that inspires you?
Jacque: Jesus Christ.
To what do you attribute your success?
Jacque: Praise God! Giving thanks with Prayer and Petition (Philippians 4:6-7)
What is the best/craziest thing The Outpost Center has been used for?
Jacque: The Revival Home, which provides a solution to a great need in our community where men are struggling to live a life the way God intended them to live.
If you could give the world, your friends, or your clients, one piece of advice, what would it be?
Jacque: To Love the Lord your God with all your heart and with all your soul and with all your mind and with all your strength. Love your neighbor as yourself. There is no commandment greater than these. (Mark 12:30-31)
And there you have it folks, one of our favorite barn Ceremony and Reception Venues in the Minnesota area!
Don't forget to mention Forever Bride for a free rehearsal, groom dinner, plus setup the night before! (Subject to calendar availability.)
Visit The Outpost Center's Forever Bride listing for more details!