Imagine a wedding vendor that can do everything from dj & lighting to photo booths; sounds pretty great right? Well, we've found the perfect company, Studio Veil! Meet Ryan, the Owner and Founder of the business. We met him at his studio in Minneapolis to talk about how his company get started, how he's grown it, and why he has been called one of the best of the best wedding vendors in town. He's too humble to admit that, but we sure will, and you will too once you meet with him!
What is your mission?
To be a premier wedding & event services provider in the Twin Cities known for quality, value, and ease to work with
What are the Company's top three core values?
Humility – to put others before ourselves and to not let our ego get in the way
Hustle – to work hard in all we provide. To provide stress-free services for our clients through our hustle and hard work
Quality – to always improve and seek the best we can provide to our clients
How did Studio Veil get started?
We started back in 2005 as a photo, video, and DJ company for weddings. We've added uplighting, photo booth, and coordination services for weddings since then. Originally it was kind of a hobby and side-job but became my full time job in 2010.
Tell us a little bit about your background.
I didn't grow up thinking I was going to work in weddings but I DID grow up knowing I wanted to run my own business. When we set out in 2005, we were doing photo, video, and DJ services. I've always had interest in photography and took several photo classes in high school and college so that was a natural service to offer. Video was a hobby of mine from high school and the first wedding service I started providing for friends and co-workers before there even was a "company." As I was forming Studio Veil, we were going to be a video and photo company only but decided to add DJ services at the last minute simply because as a musician I knew sound equipment and it made sense to me to add more services. As our most booked service, I think it was a good call!
Is there anything else you would like to add that sets you apart from other companies?
Offering multiple services under one company makes us someone unique. Many of our people work in multiple areas; for example, I myself am a photographer, videographer, dj, and photo booth attendant. This not only allows extreme flexibility in scheduling in case of emergency"¦it also means that our photographer can see your wedding through the lens of the DJ or the videographer which provides valuable insight throughout the wedding day. Additionally, booking multiple services with Studio Veil ensures that your vendors not only know each other but work really well with each other and know how the others are moving/thinking/working.
To what do you attribute your/the Company's success?
Great people"¦I've put in time and hard work for sure but I can't take all the credit for where Studio Veil is. My wife has been amazingly supportive and is actively involved in the business, working at the studio two days a week. We have a great culture within Studio Veil; a group of friends & family that all embody the same spirit of humility, quality, and hustle that we strive for. Our clients love that and have left amazing reviews or passed our name along, helping us to grow into where we are now.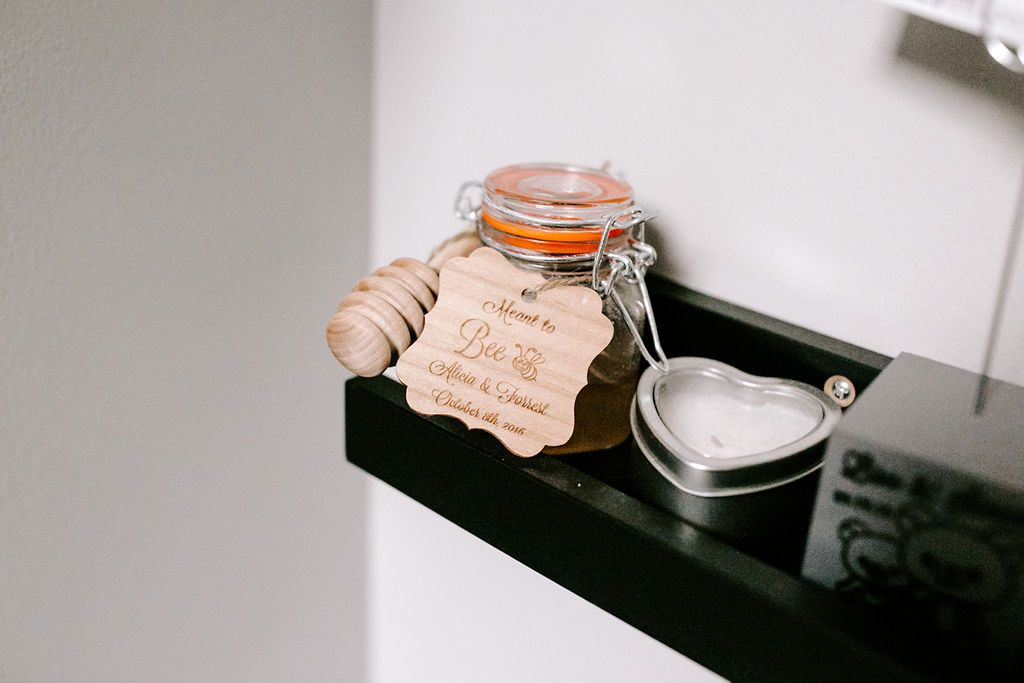 What are some of your goals for this year?
Growth – we service around 200 wedding couples every year. We've got great systems and people in place and opens dates on our calendar yet so we're ready to responsibly grow into providing more services to more couples this year
Skill – We are actively expanding our videography skillset this year, growing into a more cinematic video style that we think our clients are going to love
Innovation – We are expanding our offerings to include some really cool new things this year"¦ Have you seen our Twin Cities Photo Bus yet!? It's a VW Bus that's actually a photo booth on wheels and people are loving it. Our newest photo booth, Queso, is turning heads by offering photo, gifs, boomerangs, texting/email, and green screen features all within a single booth. New this year is our 360 Video add-on which is allowing our clients to not just watch but RELIVE their wedding day by immersing themselves into their wedding video.
What is your morning routine like?
HAH! My morning routine consists of eating my Corn Pops or toast as fast as possible before the kids wake up. Then it shifts to helping my wife feed our 2 year old and 4 month old. Then it's off to the office where I distract my staff from being productive for a solid 15 minutes before getting to my computer and starting my work day.
Who is your role model or someone that inspires you?
I grew up a huge fan of Michael Jordan (basketball player for Chicago Bulls). Yes, he was an amazing athlete which makes it easy to be a fan but what I loved most about him was his ability to take criticism and work his way through it. Early in his career, critics said he was only a good basketball player close to the hoop and that he had not jump shot. He worked tirelessly and developed his signature fade away jump shot and became a good outside shooter. Critics said he could only score points but couldn't play defense. He worked tirelessly and would be named to the all-defensive team 9 times by the end of his career. He used natural talent combined with intense work ethic to excel above others and I always admired that.
What is your favorite show on Netflix or your favorite book?
I'm a sucker for any and all of the super-hero, vampire, or zombie shows on Netflix although Allie & I are also brave enough to admit that we enjoy Fuller House and even our daughter's favorite show, Sophia the First.
What is the best way for brides to get ahold of you? How soon will you respond?
The best way to contact Studio Veil is through the contact form on our website.
I or my staff will reply same day during business hours or by end of next business day if contacting us off hours.
If you could give the world, your friends, or your clients, one piece of advice, what would it be?
Contentment and humility – understand them. Put them into practice.
And that's a wrap! To find out more about Studio Veil's dj, lighting, video, and photo work, CLICK HERE.
Forever Bride Exclusive Deal: Book our DJ #1 package (see website for details) and receive a $75 credit to use toward any add-on. Add-ons include ceremony sound system support, uplighting, extra equipment rentals, extra time, and more. **Only available for new bookings.
For info about his photo booths and bus, click here.
Forever Bride Exclusive Deal: Book the Twin Cities Photo Bus and receive a free generator rental if needed. ($60 value) Book the Queso, POD, or miniPOD and receive a 4th hour free! ($100 value)