Were you at The Forever Bride Market in November? If so, you probably were in just as much 'awe' as we were when we saw the balloon installation at the entrance of our bridal show. If that didn't get your heart jumping, then the handmade "I Said Yes" rolled paper & chicken wire display had to! Let's give credit where credit is due, ladies & gentleman meet Lilacs and Lace!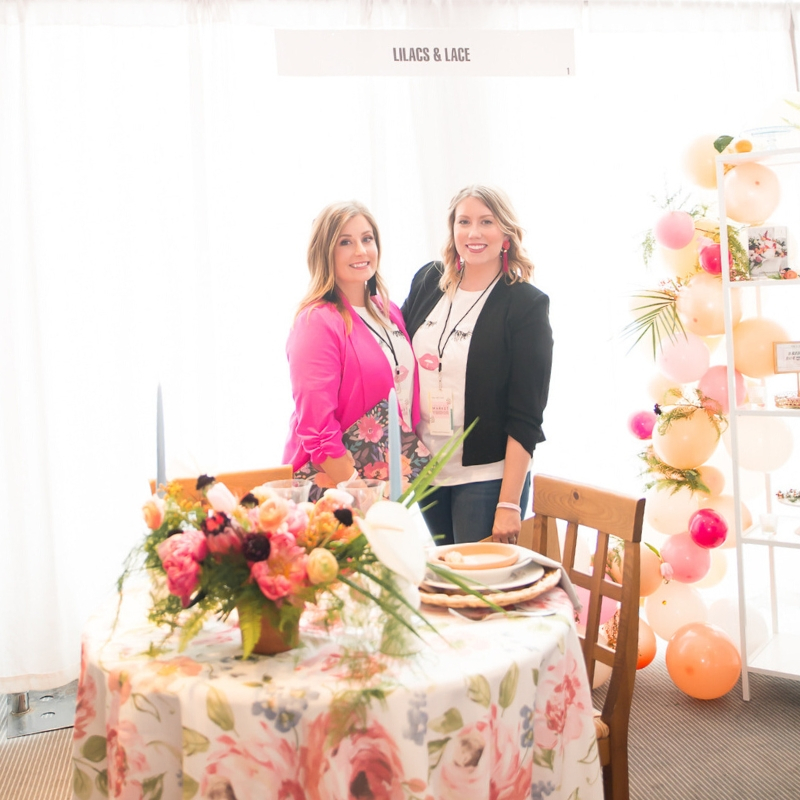 Who is Lilacs & Lace?
Lilacs and Lace is a boutique event design and planning company, working with all budgets and all ages to plan and coordinate your dream event. So obviously, we had to work with them for the Market!
There are many helping hands behind this company, but you'll likely be working with AriAnna or Brittany, the owners and lead designers!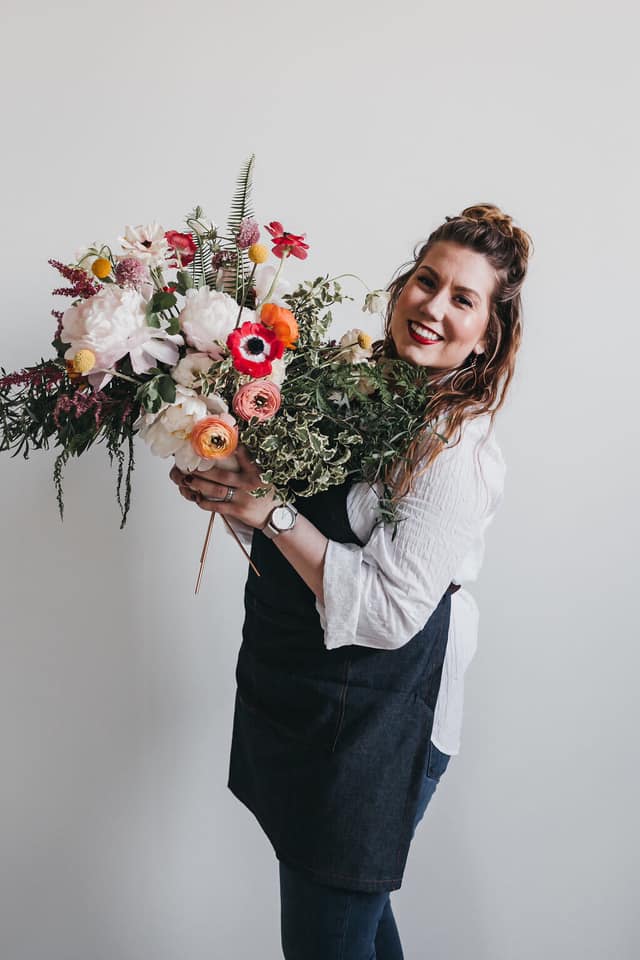 AriAnna, on the left, describes herself as an over-thinker/over-analyzer which makes her a very organized and sleep-deprived lady. She is also a crazy plant lady. She says, "I recently bought a house plant that wasn't yet for sale at a coffee shop because she needed to be mine (she goes by Bernice)." We love that!
Brittany, on the right, is a busy body and always on the move! Having an array of projects going at one time is a common practice for her! Fun fact about her, she considers herself a Ranch Dressing connoisseur and can tell which restaurants have the best ranch! Someday, she'll have her own Christmas Tree Farm complete with Santa and all his friends, aka Scottish cattle, fainting goats and chickens with crazy hair! How cute?!
These two have been best friends for over 20 years and in the past few years, business partners! Has this changed anything for their relationship? Not much! AriAnna would still say she is the Tina Fey to Brittany's Amy Poehler.
Lilacs and Lace in Action
This company puts their ALL into every event they do. Want proof? Check this out. Can you guess how long it took to make this?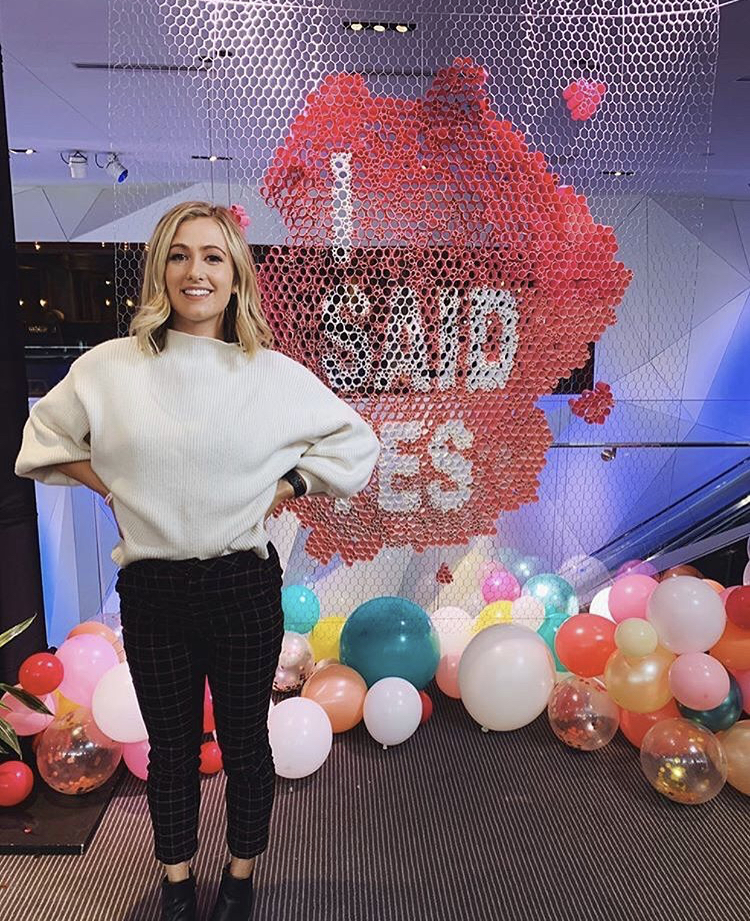 42 Hours. 27 Glue Sticks. 36 Sqft of Chicken wire. Thousands of rolled papers. Worth it? 100%! Look at how many brides and babes were OBSESSED with it!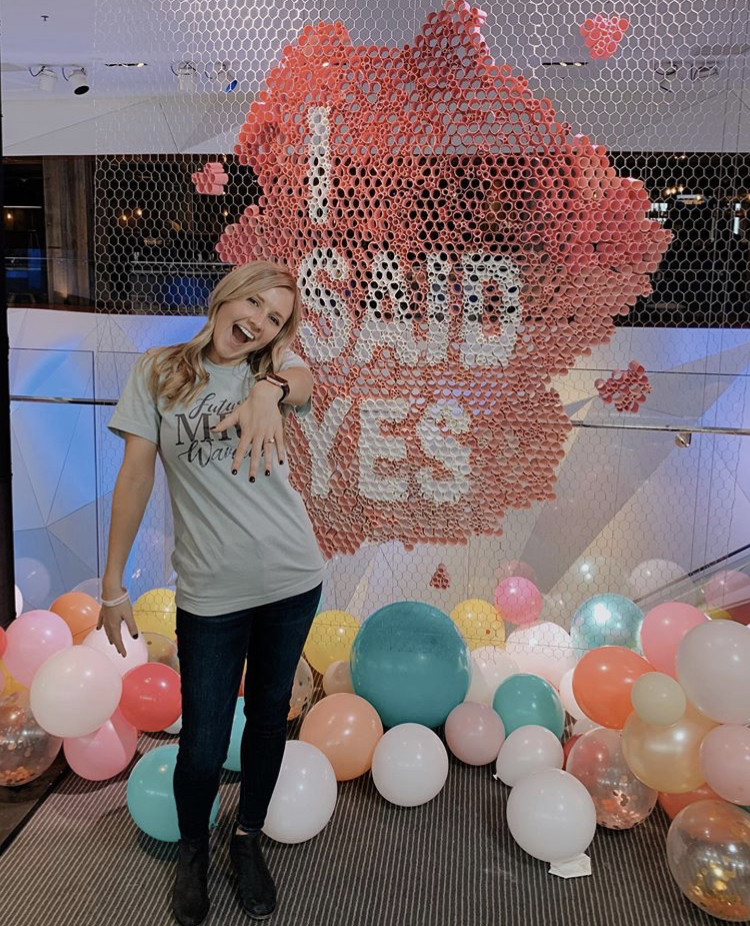 They know exactly how to create the perfect backdrop for your bridal shower, ceremony, or reception! The eye for design, work ethic, and efficiency that is within Lilacs and Lace is beyond compare!
TREND ALERT: We believe we will be seeing a lot more backdrops/selfie stations, like this one, in 2020 weddings!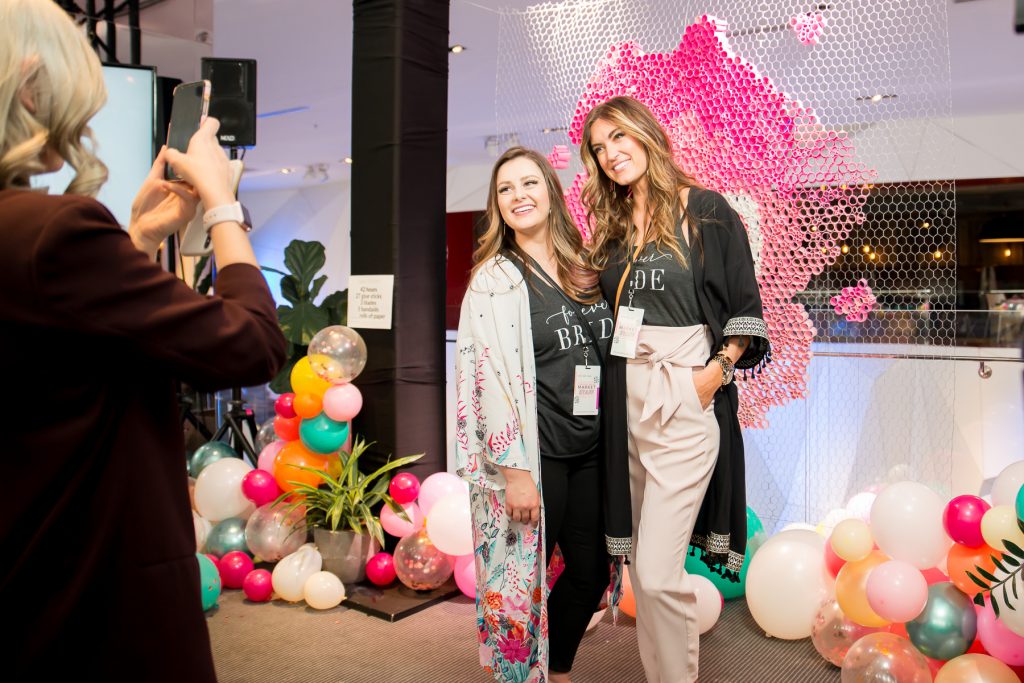 Do you see those balloons in there? That is a glimpse at the MASSIVE balloon installation they did! It was so big and beautiful we couldn't get a full picture of it but let us tell you what it can do for your event – make the most beautiful backdrop for pictures and a creative way to incorporate your color palette!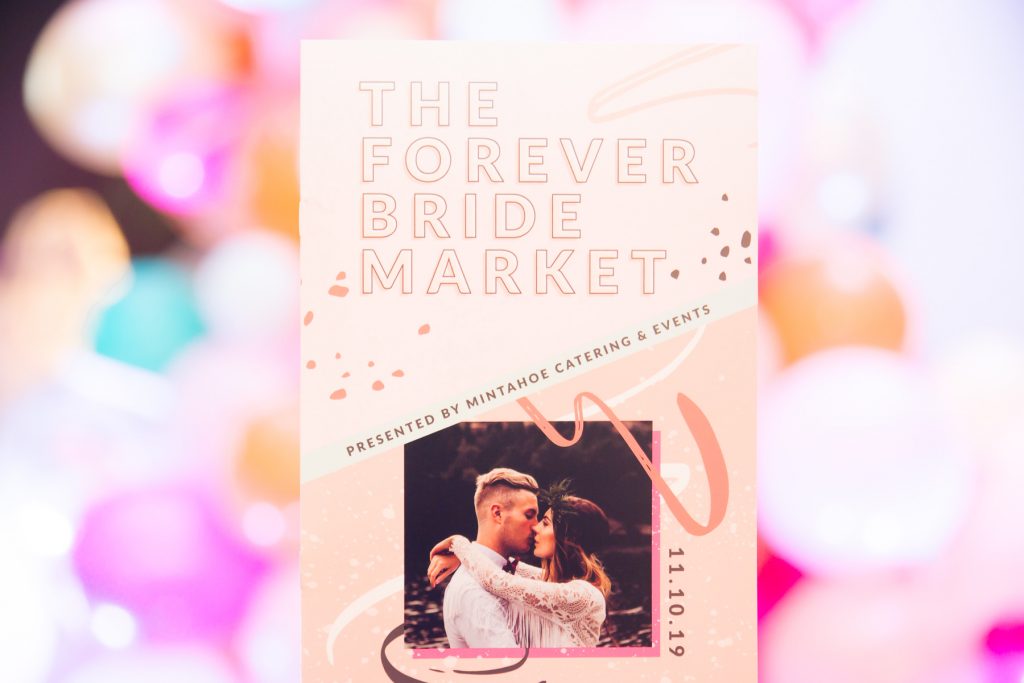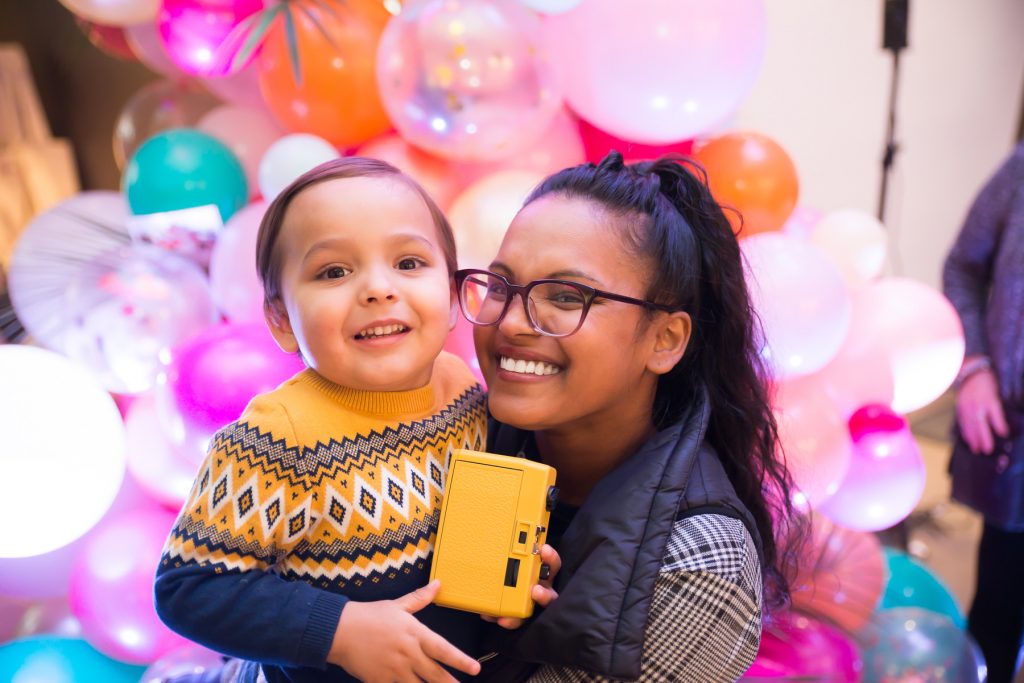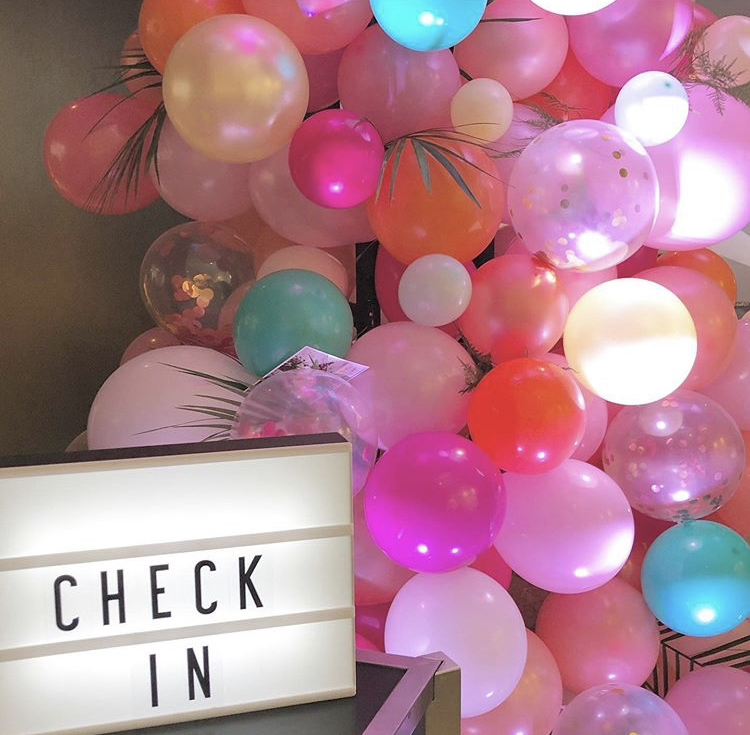 Two things they did that we've never seen before:
They included clear balloons with confetti in them… GORGEOUS!
They added greenery into the balloon installation that added texture, depth, and a more boho vibe!
How to Connect
If you didn't get a chance to meet them at the Market in November at the Radisson Blu MOA, that's a bummer! BUT you can find more information about them and their services on their listing here or connect with them on social!
Instagram: @lilacsandlace.mn
Facebook: LilacsandLaceMN
photos // A.R.T Photography