This week, we want you to meet the Radisson Blu MOA hotel, a fantastic venue in Bloomington, MN. This hotel meets all your wedding needs! Connected to the largest mall in the country, Mall of America, Radisson Blu is a premier destination for weddings and other large-scale events. We appreciate their personalized touch, attention to detail, and location. They're centrally located, a shuttle ride away from the airport, and close to many other tourist attractions. The décor of the hotel gives it a cosmopolitan feel. It's perfect for a classy, fashionable wedding or an intimate wedding expo like THE FOREVER BRIDE MARKET. No matter the size or style of your wedding, the staff at the Radisson Blu Hotel will be able to help accommodate you and create your dream wedding!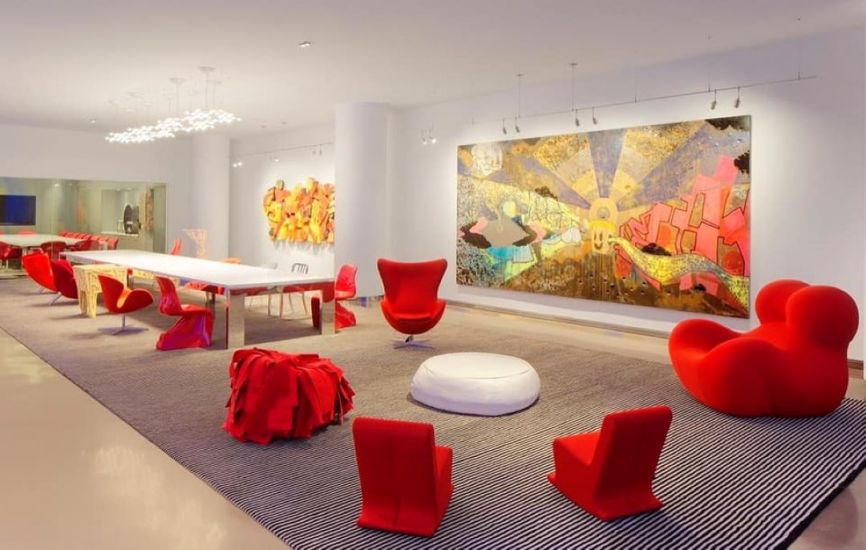 Aside from its convenient location, this hotel has over 500 state-of-the-art rooms and suites that are "fashion-inspired." This means that you and your guests will enjoy beautiful and modern décor during your stay. Other features of the hotel include free high-speed Wi-Fi in every room, a workout center, an indoor saline pool, 24-hour room service, and their Solimar spa. The hotel is also home to the FireLake Grill House & Cocktail Bar, where you and your guests can enjoy "delicious and imaginative" food and beverages prepared on site. Trust us, we put that claim to the test and wow, we were amazed! You can also enjoy complimentary coffee and tea, as well as a mini-fridge in each of the hotel guest rooms. If you're interested in including your fur family in the event, the hotel is also pet-friendly!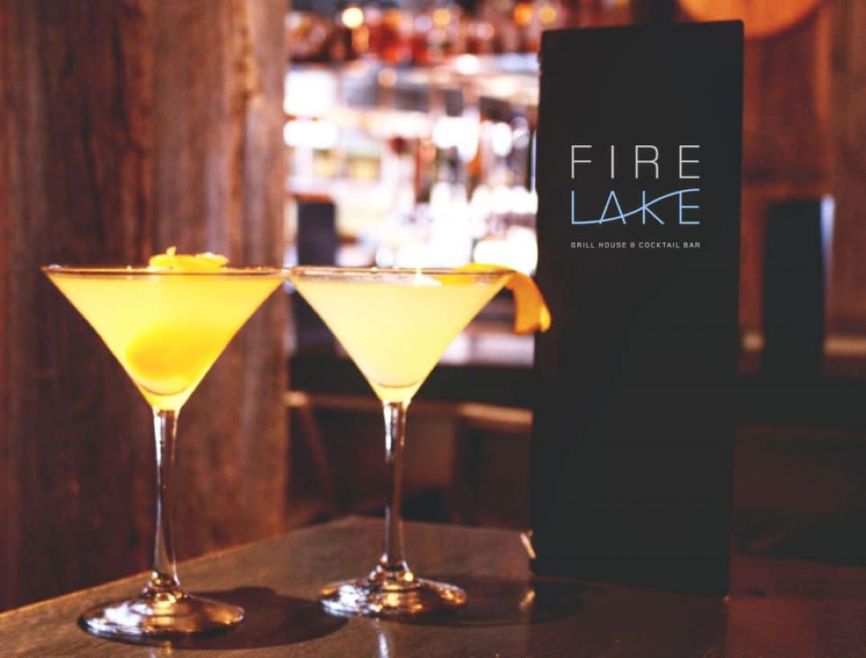 One of the biggest benefits to the Radisson Blu is its proximity to MALL OF AMERICA and the convenience to the Twin Cities area. The hotel is very close to the Minneapolis airport. Plus, it offers a free shuttle service for those flying in or out of the area. You can also utilize the area's Metro light rail in order to explore all that Minneapolis has to offer. The Mall of America is only a short walk across the hotel's convenient skyway bridge. By utilizing this amenity, you'll be able to stay warm on your commute to Mall of America no matter what the outside weather maybe! We all know how unpredictable that can be in Minnesota! The Mall of America also offers a multitude of restaurants, shopping, and entertainment options for your guests and wedding party to enjoy while visiting the area for your wedding.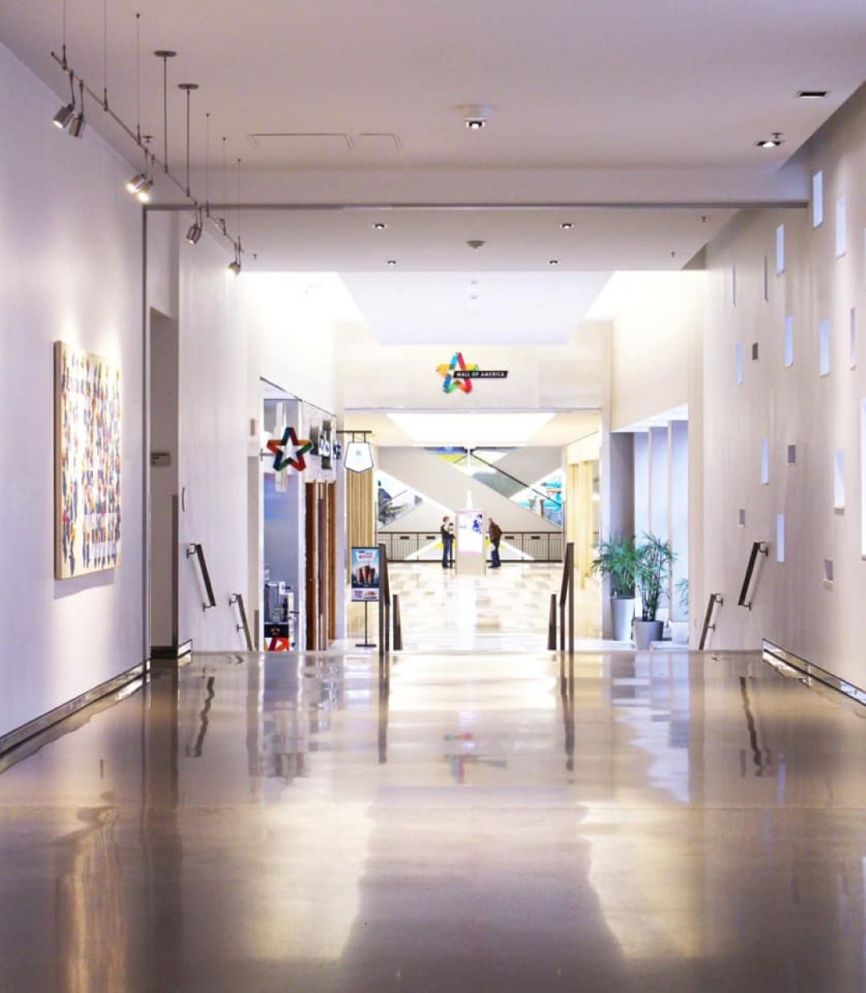 For weddings and other large events, the hotel offers 26,300 square feet of available space to suit any needs. There are two ballrooms and 14 meeting rooms to choose from—perfect for any style of wedding and any budget. These spaces can accommodate anywhere from 10 to 1400 possible guests, whether you are looking for an intimate gathering or a large reception.
Radisson Blu Hotel states that they want their guests to have a wedding day "as special and unique as you." They work with each individual couple to ensure that they can make this happen using all of the amenities and services they have available to provide. Each event is personalized to fit the specific couple and their tastes—like all love stories, no two weddings are alike! The hotel can help couples with bridal showers, rehearsal dinners, and of course receptions and ceremonies. Their event planners on-site are able to be there to accommodate your needs every step of the way through the planning process. The staff members are all experts in their field who are dedicated to making sure that your day is memorable, relaxing, and fun. This is one of the many reasons we work with them every year for The Market!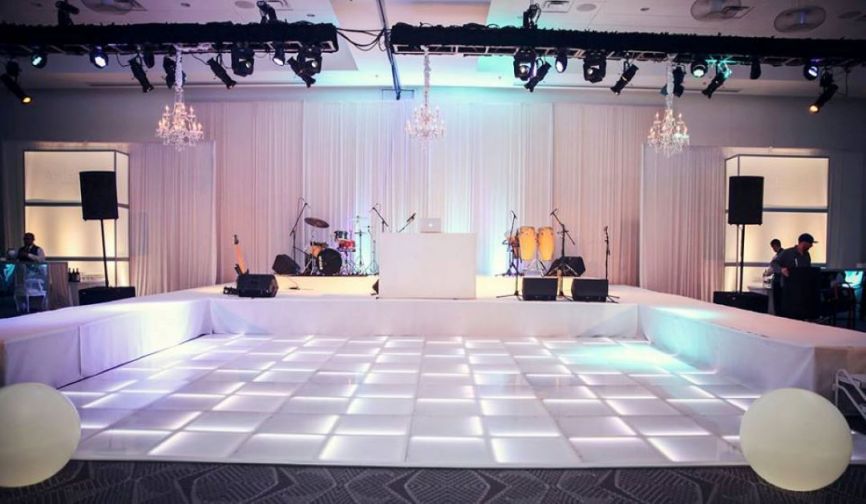 They also offer on-site CATERING to help ensure that your guests receive the best quality food and beverages during your event. They can help to coordinate logistics such as seating arrangements so that you can spend your time focusing on enjoying your special day. To help make you feel at ease, the hotel provides a 100% Satisfaction Guarantee. The experienced and dedicated staff at this hotel are truly confident about their ability to provide a quality experience for you and your guests. They will ensure that your wedding day is absolutely magical!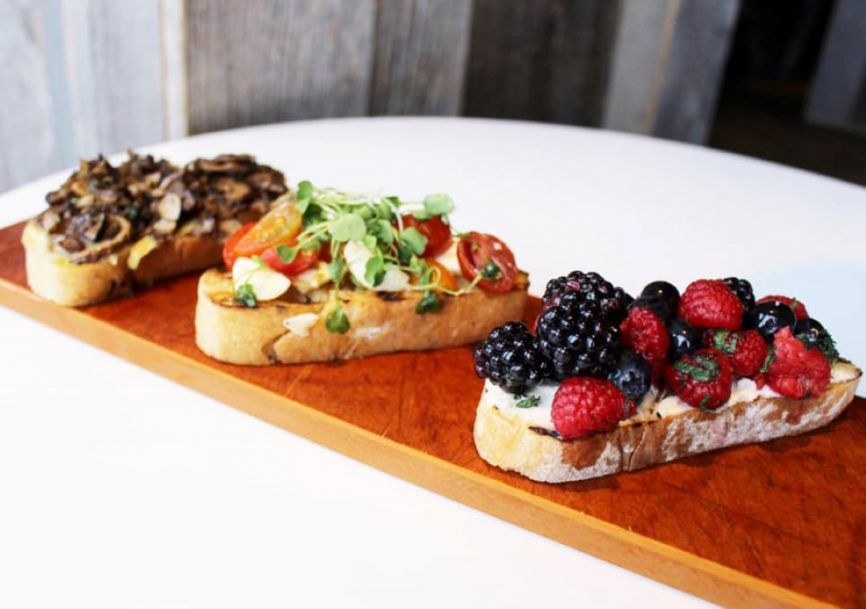 According to their website, Radisson Blu Hotel offers many amenities to enhance your wedding day, most of which are included at no extra cost for weddings with over 100 guests. Some of these features include color-changing LED lighting, LED votive candles, a dance floor, and a head table for the couple. You would also be provided with all tables, chairs, linens, glassware, and flatware needed for all table settings for your guests. Along with these items, you will also have a complete setup and tear down of the event, meaning that you and your wedding party can focus on enjoying the day and do not have to worry about the behind the scenes of the event. *insert praise hand emojis!*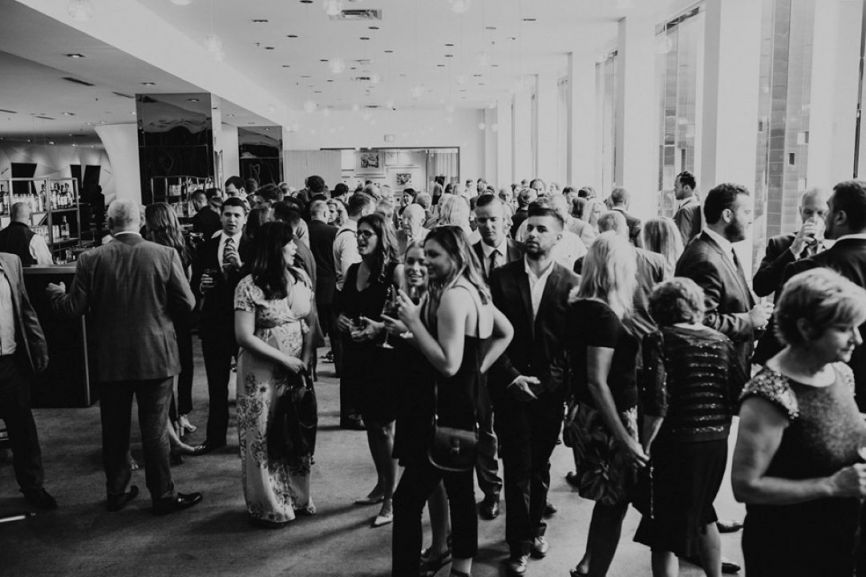 By holding the wedding or reception at the hotel, you have the added ease of being able to host all of your guests in one centralized location. When you have your wedding at the hotel, your guests will also be offered a special discounted group rate on rooms. The bride and groom will receive a complimentary wedding suite in the hotel as well, as long as the wedding has over 100 guests. You can also have the rehearsal dinner at the hotel and experience services such as the spa together for a relaxing experience before the wedding begins. The bride and her family or bridal party can all utilize the spa and salon while staying in the hotel so that they can feel relaxed and beautiful before the big day.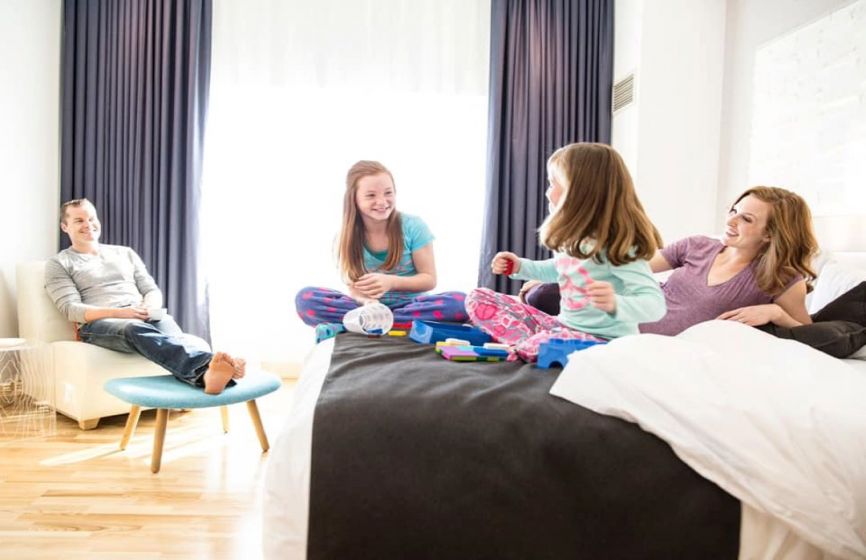 To meet the team and learn more about hosting your wedding at Radisson Blu MOA, visit their WEBSITE and submit a proposal. Their talented staff will be sure to contact you in order to start the planning process. They will be sure to work with you to fit the needs of your specific event. Including, working with you to plan catering, logistics, budget, and other details.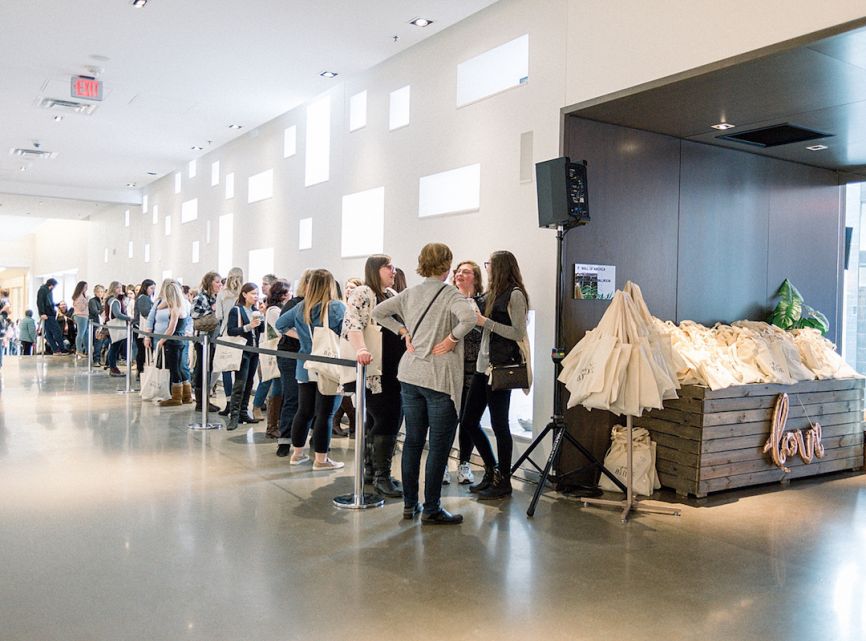 We're so excited to partner with them for THE FOREVER BRIDE MARKET and have them as one of our sponsors.
Meet them on Sunday, November 10th at Radisson Blu MOA! Get your DISCOUNTED TICKETS HERE! Use the code BRIDETRIBE at checkout for 75% off or purchase for full price at the door!