For today's vendor spotlight, we are highlighting the accomplished Shimmer by Cindy! Are you in search of the perfect finishing touches for your wedding day look or an upcoming celebration? From weddings to formal events and every party in between, Shimmer by Cindy wants to help! Inspired by the shimmery brooch found in her mother's jewelry box, Shimmer by Cindy is a jewelry brand that is a unique mix of faceted stones set in bright metals illuminating timeless designs. Keep reading to learn more about how Cindy got her start and how this business can be of value to you on your big day (and beyond!).
Where are you based and where do you service?
We are based right outside of Chicago and serve everywhere through our website.
When did you launch your business?
I launched my business in 2006.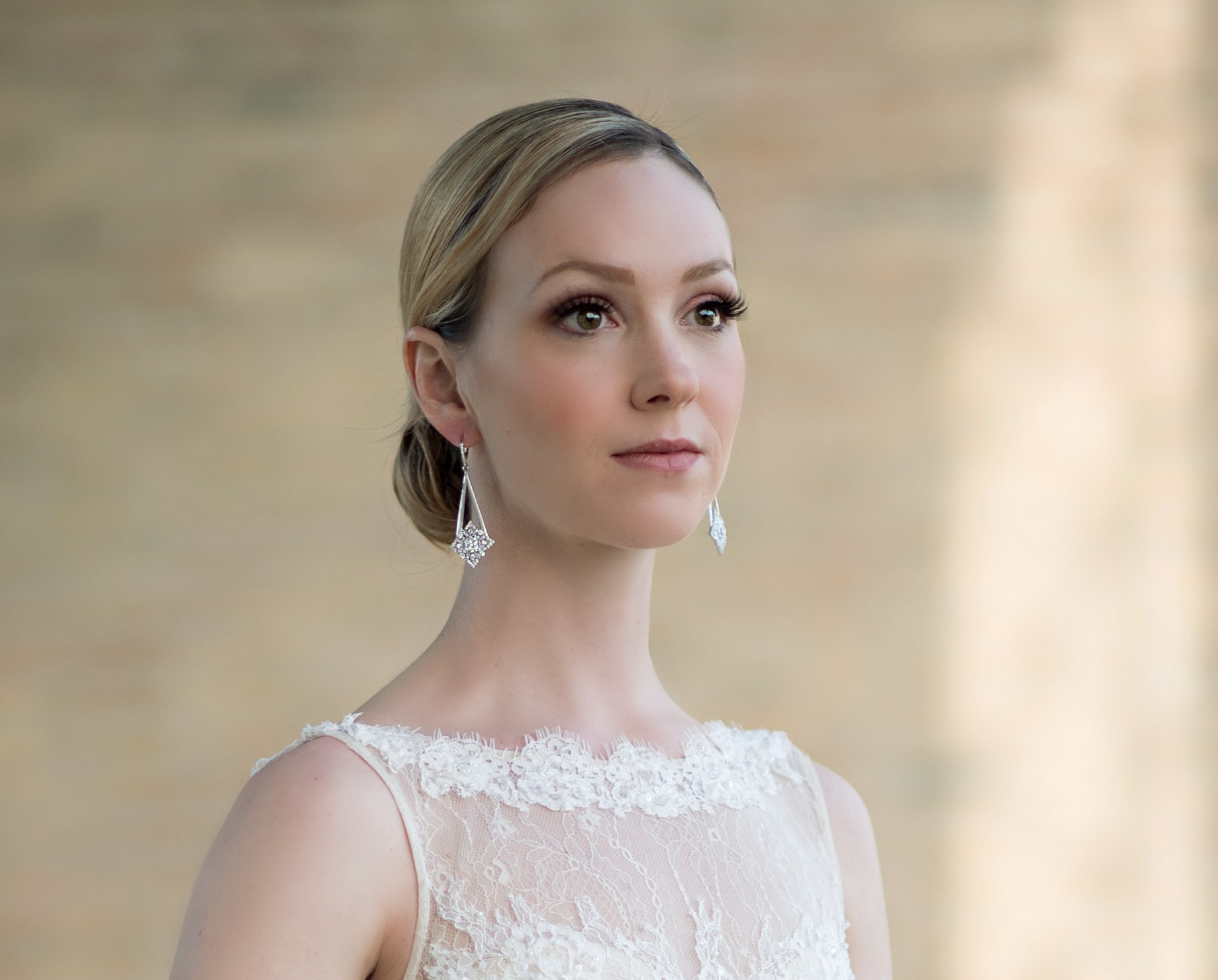 About how many brides you have serviced?
In the past 16 years well over a thousand.
What made you start your business?
My love of jewelry began as a little girl looking in my Mom's jewelry box. She had a magnificent brooch that was shimmery, exquisitely faceted, and in impeccable shape. Years later, I would learn of the story behind this iconic piece and fell in love with jewelry even more. The marriage between shimmery pieces and the great story behind it became my vision.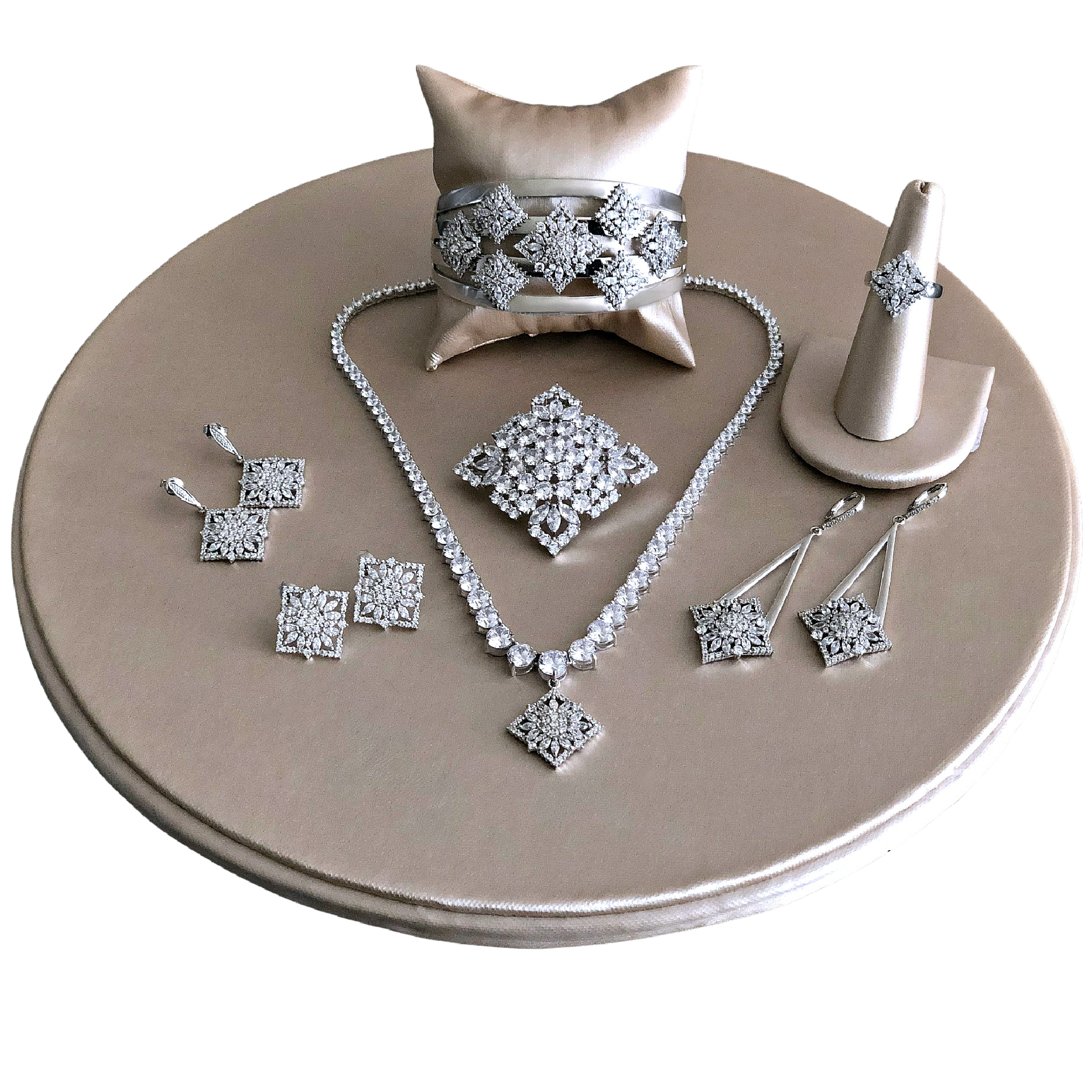 What is the best part of your job?
The best part is the creative process of conceptualizing a new collection and then seeing the pieces brought to life by my customers. It brings me great joy to see a customer wearing a design of mine.
What sets you apart from others in your line of work?
What sets me apart from others is the authenticity in my brand. I design each piece and touch every aspect of the brand to make sure it's my authentic vision. My mission has always been to create pieces that not only are fashionable, but can bring meaning to a person's life. Through my designs each piece now carries that person's individual story which I love.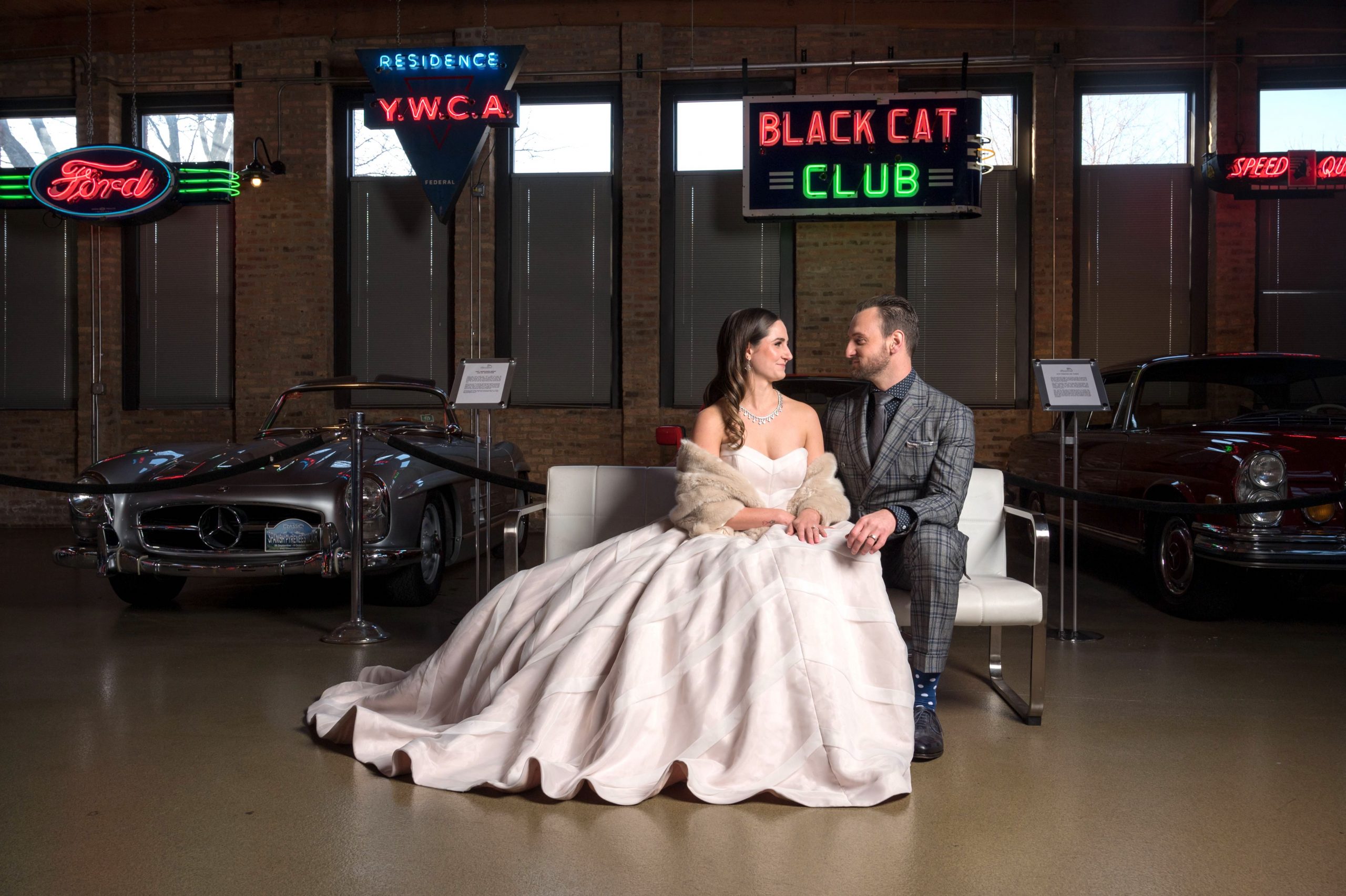 What is your most memorable moment of your career so far?
There have been many different memorable moments. Being invited to participate in Vogue Digital Retail certainly is near the top of the list. Partnering with David's Bridal (with whom I bought my own wedding dress and jewelry from many years ago) has been a wonderful full circle moment. However, personally seeing my daughter be the face of my Timeless Collection has meant more to me than anything else. My brand began with my mom, the Timeless Collection is inspired by my Mom's brooch and now this iconic piece continues with my daughter.
Where do you see your company in 5 years?
In 5 years I see my designs evolving. A dream of mine has always been to design a collection of engagement rings and wedding bands. This is on the next horizon.
How to Connect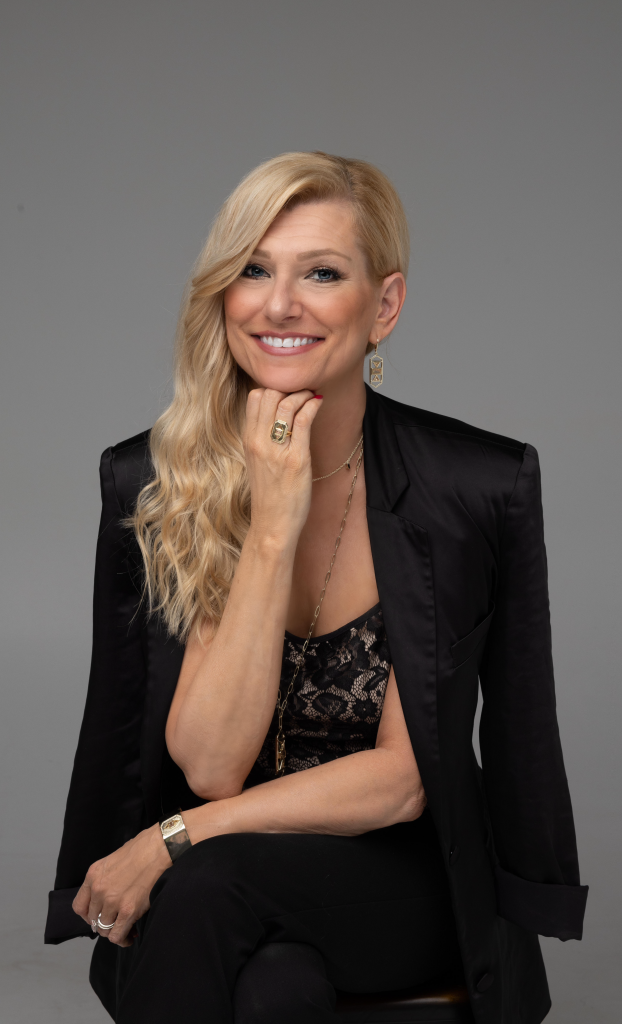 You can find more information about Shimmer by Cindy and their services on their listing here or connect with them on social!
Website: www.ShimmerbyCindy.com
Email: Cindy@shimmerbycindy.com
Instagram: @shimmerbycindy
Facebook: Shimmer by Cindy
Want to become a part of the Pearl by David's family? Sign up today and get access to unlimited brides nationwide and create your own personal storefront for FREE!