To have or not to have a photo booth? That is the question! Trust me, you're not the only bride or groom who has asked this question when planning their wedding. When the budget is limited and the costs of making your wedding unforgettable start to skyrocket, does having a photo booth fall to the list of "things to cut to save money"?
If you answered, "heck no!", and have always planned on having a photo booth, keep reading for 5 reasons why you made the right choice. If you answered yes to this question, I want you to take a minute and read this blog post that's all about why youshould have a photo booth at your wedding. Then once you're done reading and convinced, check out our awesome line-up ofForever Bride Photo Booth vendors.Sure, you may already have a photographer (and maybe even a videographer) to take care of documenting your wedding, but we're not convinced that's all you need to capture your big day. We think having a photo booth is totally worth it and not a waste of money. Here are 5 reasons why a photo booth plays a necessary role!
1. You can have photo prints as wedding favors
Probably one of the easiest way to opt out of a traditional favor that your guests will just throw away is to have a photo booth. Think about it, do you even keep the favors you've received from other weddings you have attended? We know it's often the first thing guests leave in their hotel room or even on the tables at the reception. Instead of handing out a plant or homemade jam, think about giving photo prints that your guests can share online, frame, and most importantly, keep!
You're also killing two birds with one stone – not only are you crossing off wedding favors on your never-ending wedding to-do list, you're also (SPOILER! to the other reasons why you should have a photo booth at your wedding) getting a guest book, giving your guests a chance to document how great they look, adding an element that's fun for all ages, and giving guests something to do during the awkward down time at a wedding.
There are so many ways you can customize them, too. Why not use the space at the bottom to thank your guests for coming? Or remind them of your wedding hashtag so they share the photos they took on their phones? Your photo booth company may even offer options other than a typical printout, such as: magnet frames, photo frames, and book marks.

2. A fun way to do a wedding guest book
There's so much you can do with the photos too! My personal favorite part is that the bride and groom also benefit from having a photo booth! It's a way for you to cut costs – our favorite thing to help you do here at Forever Bride, sign up here to start saving- by not having a guest book. Instead of a traditional guest book of images of you guys as a couple, use the photos you receive from your photo booth.
It'll make your guest book so much more enduring, personalized and fun. It's such an a-typical guest book idea you'll love filling up blank pages with photos and some signatures. We love that you get to see the faces of the guests you invited to celebrate with you next to their photo. It's a constant reminder of how much fun they had on your big day and their picture goes along with all of their well wishes for your future! We almost guarantee that if you have other brides-to-be attending your wedding, they'll want to steal this idea for their own big day!

3.Your guests will enjoy the photo opportunity
Some brides wonder about whether or not enough guests will use the photo booth. Is it really going to be worth the cost? Would people rather be dancing than wait for their turn to the booth? To give you a simple answer-they will love it! As much as your big day is all about you and your soon to be husband or wife, it's also probably one of the only times a year some of your family and friends (unless you're that age where you have 5+ weddings this year"¦let's just ignore this small number of people to prove this point) get all dressed up.
Your guests will truly love the opportunity to get their picture taken with nice lighting and a better camera than their outdated iPhone or Android. Usually, the photo booth operator uses a camera that's as good of quality as your wedding photographer! If the photo booth you choose doesn't come with an assistant, your guests will still appreciate an area sectioned off where they can place their iPhones and utilize the staging, lights and props to help document themselves all dolled up. We guarantee a photo booth will definitely draw your guests in and we can almost guarantee you'll have a few people thanking you for the free "professional" pictures!
Our vendor Flow Event Group has made it so easy for guests to access the photos they take. They have instantaneous photo viewing and social media sharing through their Wi-Fi connected interactive booths! I mean come on, you can't make it any easier to get awesome photos taken on your big day – remind guests to always use your wedding hashtag!

4. Suitable for all ages
Are you inviting kids to your wedding? Do you have several aunts and uncles that have already warned you that they have retired from the dance floor? We all know there are two types of people at your wedding – those who will dance and those who will not. A photo booth is great for those people who don't like to be on the dance floor. You can always ask the DJ or band MC to make an announcement to visit the booth as simple a reminder.
Another reason we love the idea of having a photo booth at your wedding is because how versatile it is. People of all ages really get into the idea of putting on oversized sunglasses, goofy hats and feather boas to show off their best Marilyn Monroe poses. Photo booths is an activity that isn't polarizing – in fact, we think it'll even allow the old farts to loosen up and allow their child-like imagination a chance to rule. It's also the perfect opportunity to get a large family photo. How many large family photos have we seen ruined by a 5-year-old cousin that doesn't want to sit still or is pouting during the picture? Little kids will love to pose with the props or awesome backdrop – so, we're challenging you to try and beat our vendor Mirror Me Perfect photo booth record of 31 people in a photo at one time!

5. You give the guests something to do during the down time at a wedding
And last, but not least, reason number 5 as to why you should add a photo booth to your big day. No matter the size of your wedding big or small, there's always something that is needed to break the ice and kill time; especially during cocktail hours or the gap between the ceremony and the reception. Photo booths are an easy way for guests to gather around, talk, interact, and laugh together! By this time, they're probably on their second cocktail so imagine the photos you'll receive. We sat down with Forever Focused and they said that the photo booth tends to be the talk of the wedding. And we have to agree!
We think it's because guests wander over to see what it's all about. Then you have friends call other friends for a group photo; kids and parents pose together for a picture. From choosing the perfect prop to swapping wigs, and hats. Guests get a chance to joke around with friends and strangers! We love that Forever Focused that will help keep all the kids at your receptions having loads of fun and by pulling new faces into the booth in a race to see who can pull more people in.
Even though you have the perfect solution for guests during the downtime at your wedding, make sure you let them know that it exists so they can take advantage of it! If you're looking for a way to remind guests that you have a photo booth, grab your wedding party or your new groom and take a few example pictures in the photo booth before the ceremony! Place the photos in frames so people have a reminder at their tables or when they're sitting at the bar waiting for their drink. After the night is over, you'll be surprised by the outrageously hilarious and fun photos your family and friends have come up with. Who can resist a photo opportunity when everyone's looking their best?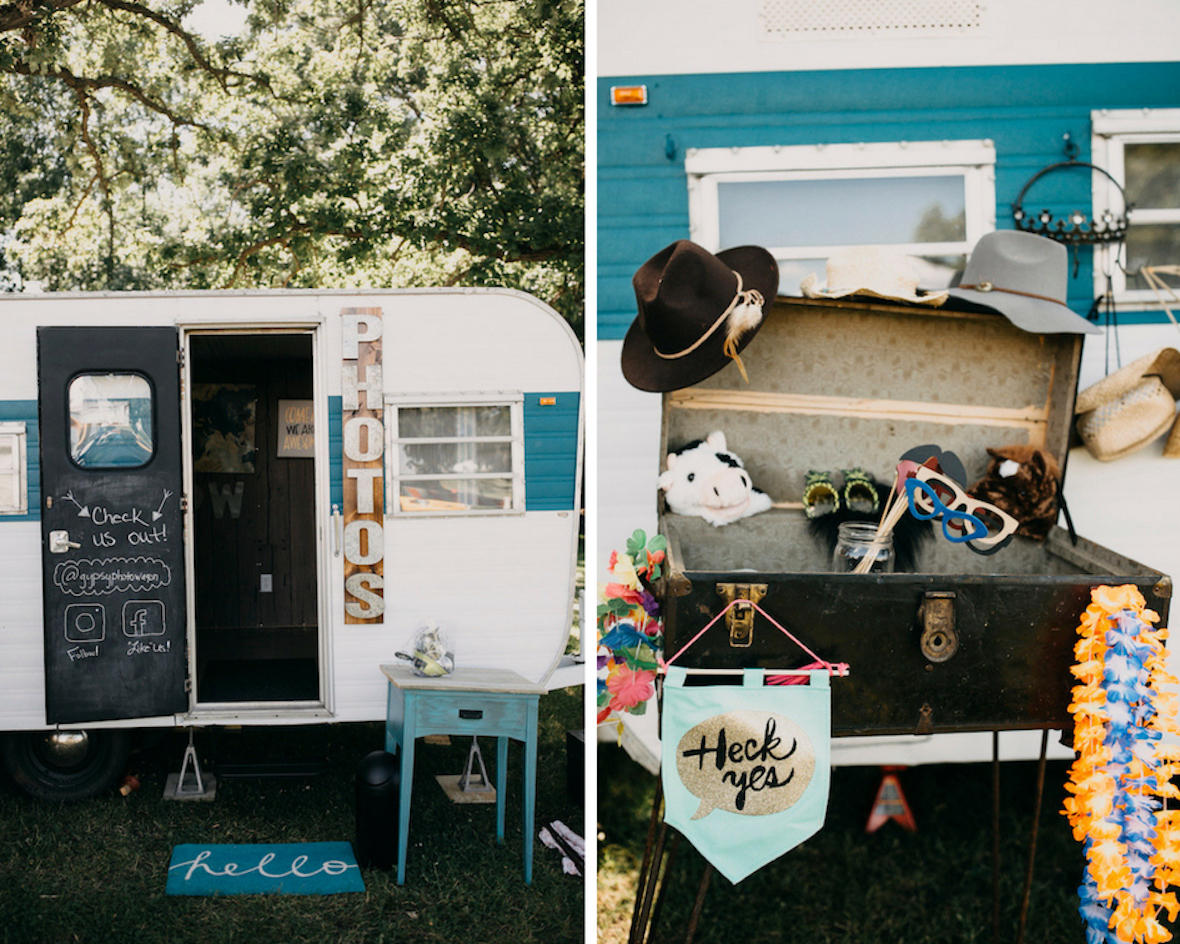 Hopefully by now we've convinced you that photo booths give life to the party and are a definite must have to make your wedding day go from great to amazing! Open bars, DJ's and musical bands are a typical wedding must have, but we really think weddings can become so much more eventful because of photo booths. Make your party unique more than any other party that people have been to as you offer something new to the table.
Save money with our full list of wedding photo booths here.