Imagine you're planning your dream wedding, solidifying details ahead of time and thinking through every moment of your day. Does that vision include traveling from a ceremony venue to your reception venues? Making sure everyone in your wedding party has a ride, making sure you're not forgetting anything, finding parking, making sure everyone arrives on time? All of these stressful scenarios can be avoided with one simple solution: holding your ceremony and your reception at the same location!
When you hold your ceremony and reception at the same venue, you're saving you (and your guests) the stress and hassle of changing locations and losing precious time you could be spending enjoying the day with loved ones, enjoying a glass of champagne with your new spouse, or taking photos. Here are FIVE reasons to hold your ceremony and reception at the same place.
1) Less Stress
When you hold your ceremony and venue at the same location, you're removing a lot of sometimes stressful factors from your big day, one of the biggest being travel logistics. Between getting ready, getting married, and dancing the night away with your guests, you won't be empty-handed. Don't run the risk of forgetting something important to you when moving from place to place.
When you host your ceremony and reception at the same location, you're able to seamlessly transition between each one. Getting ready and being able to relax and enjoy time with your closest family and friends at your venue ensures no time is lost on travel. No trips back to your ceremony space to pick up your wedding survival kit or someone's cell phone and more time living in every little moment that is your wedding day!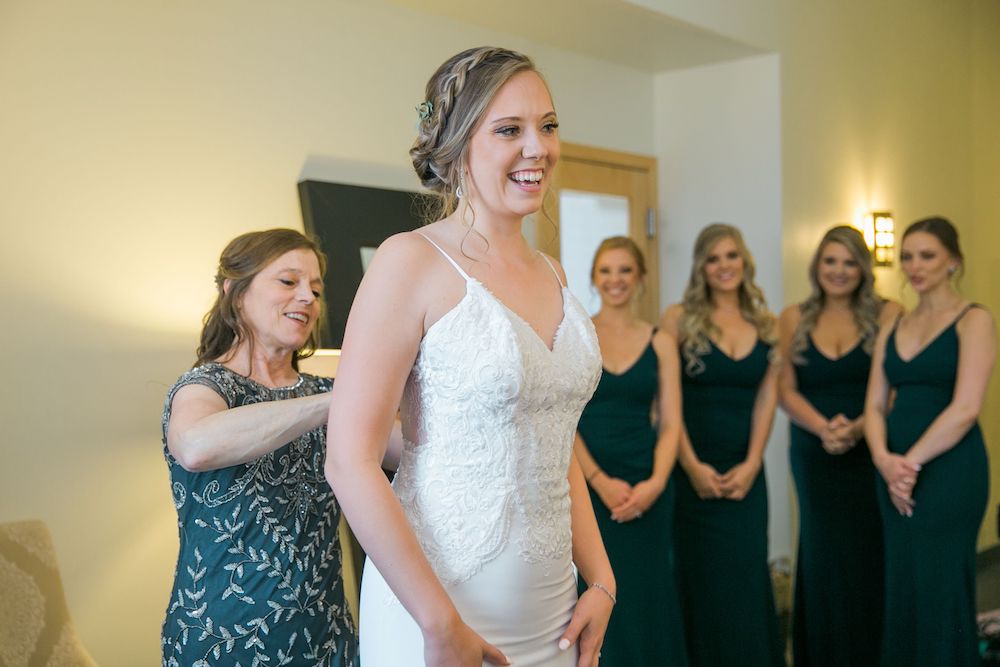 2) Smooth Transition
When you have your ceremony and reception at the same space, the transition between wedding day festivities is very smooth. You're able to take comfort knowing that the timeline you set out for your day will be met because there are no logistical factors to get in the way.
When you chose a venue that is familiar with hosting both your ceremony and reception, the flip from your vows to dinner to dancing is seamless. A good venue to host both will have a separate space for your cocktail hour or transitional period so you and your guests are able to chat and grab a cocktail or take photos while the venue staff does all the work to flip the space.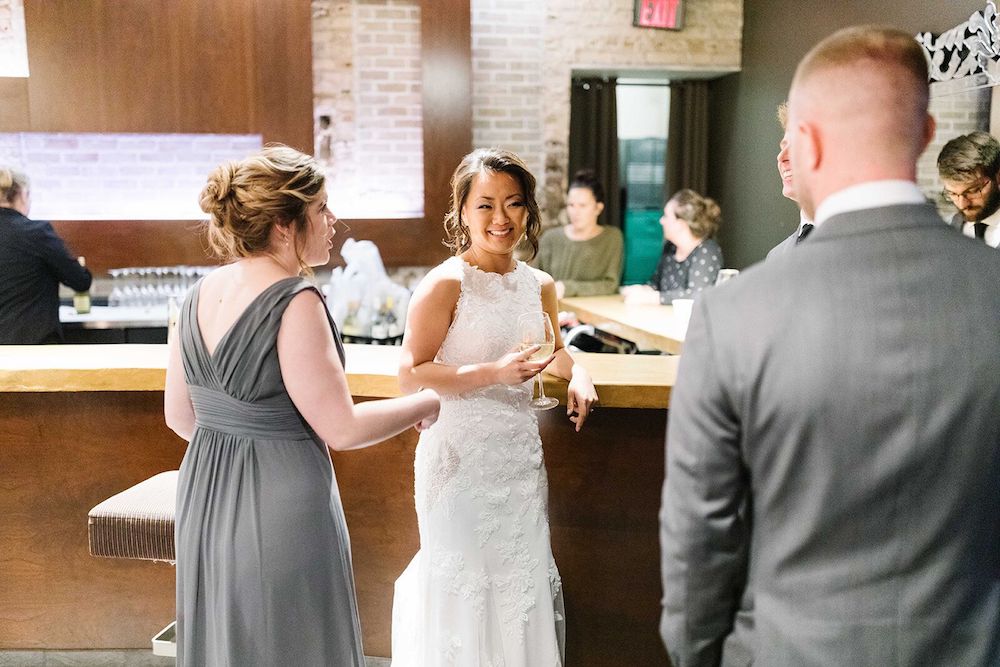 There's also better attendance on your big day when all of the events take place at one venue. Some guests opt just to attend a reception and skip the ceremony, because of the time in between the two because of logistical issues like transportation or childcare. When you chose one location, you can be sure all your loved ones can watch you say your 'I do's' and enjoy dinner and dancing, too!
3) Décor Options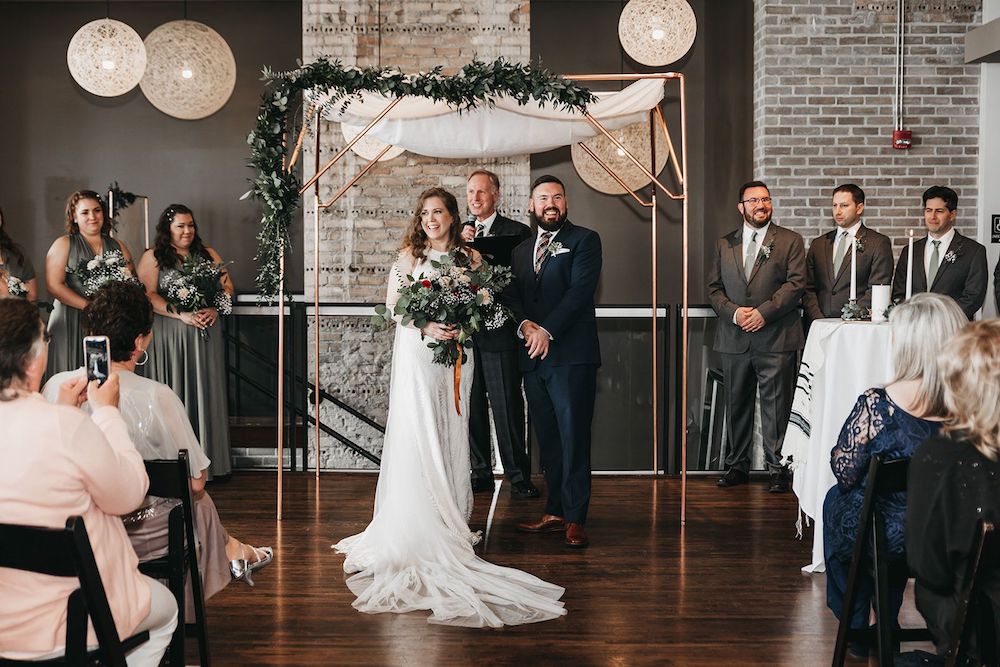 A single location for both your ceremony and reception also put your décor front and center. You spent a lot of time planning every little detail of how your venue will look on your big day…you deserve to enjoy it! No worrying if items will make it from an alternate location to the reception. Everything is right there and set up exactly how you envisioned it.
Having both in the same space also make it far easier to repurpose your décor as well. The gorgeous arch or backdrop that served as a centerpiece for your vows is now the perfect backdrop for your head or sweetheart table. The candles you spent hours setting up just right truly become a wow factor for your guests to enjoy during the in-between time. From family photos to thoughtful touches: no detail is lost in transition.
4) No Weather or Travel Woes
Travel can be another stressful aspect of your wedding day, for both you and your guests. Renting a limo or party bus is a lot of added cost to your day. And fitting your wedding dress and into your everyday ride is not exactly the ideal situation when moving from the ceremony to the reception.
Don't forget, while some of your guests are local, a lot of your loved ones have traveled from far and wide to be a part of your big day. Those guests who are traveling from out of town may not be familiar with your city and could have a hard time getting around. You don't you're your Great Aunt or your fiancé's cousin getting lost and calling frantically because they can't find the venue. Having your ceremony and reception at one venue means less stress for everyone.
Having a wedding in Minnesota means the weather is about as unpredictable as it gets. Between rain, snow, extreme heat, extreme cold…you never know what the weather on the day of your wedding could look like. When holding your wedding festivities at one location, you don't have to worry about the weather being a factor when it comes to traveling to, from and between locations.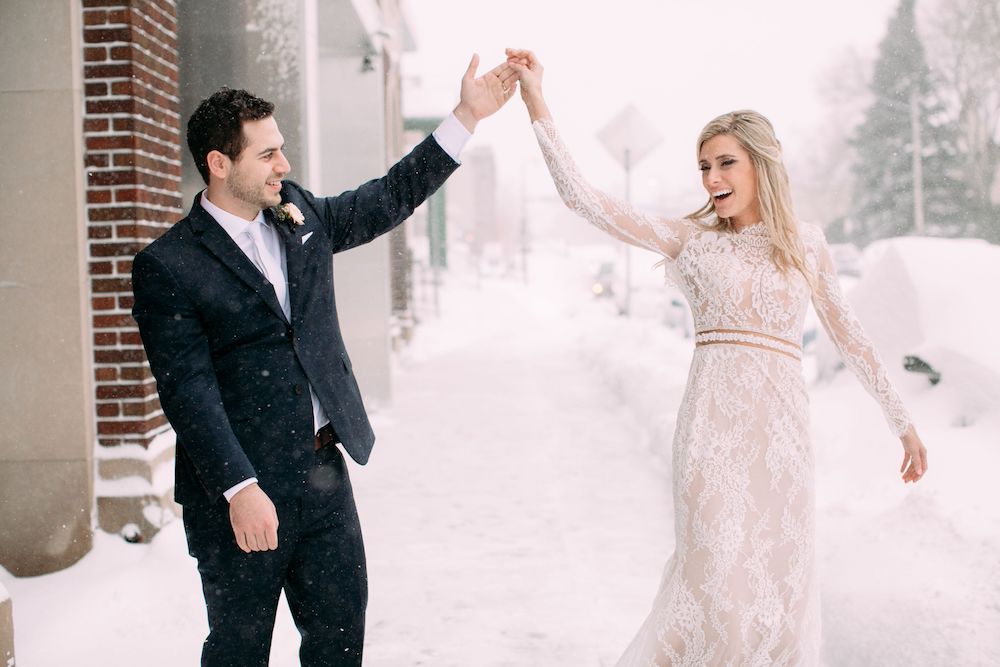 5) More Time to Enjoy Your Wedding Day
Ultimately, when you choose a venue to host your ceremony & reception in the same location, you have more time for what's important: enjoying your wedding day from start to finish! Your big day should be full of love and laughter, not stress and worries. You've spent months planning and you only have a number of hours to enjoy the culmination of all that hard work, you deserve to enjoy every minute!
When you put your faith in a venue manager and staff to execute transitioning a space from ceremony to reception to dance, you can truly enjoy every minute of your special day with your closest family and friends. You'll have time to take those extra photos with your friends who traveled in from out of state, and not feel rushed visiting with your guests between your ceremony and reception.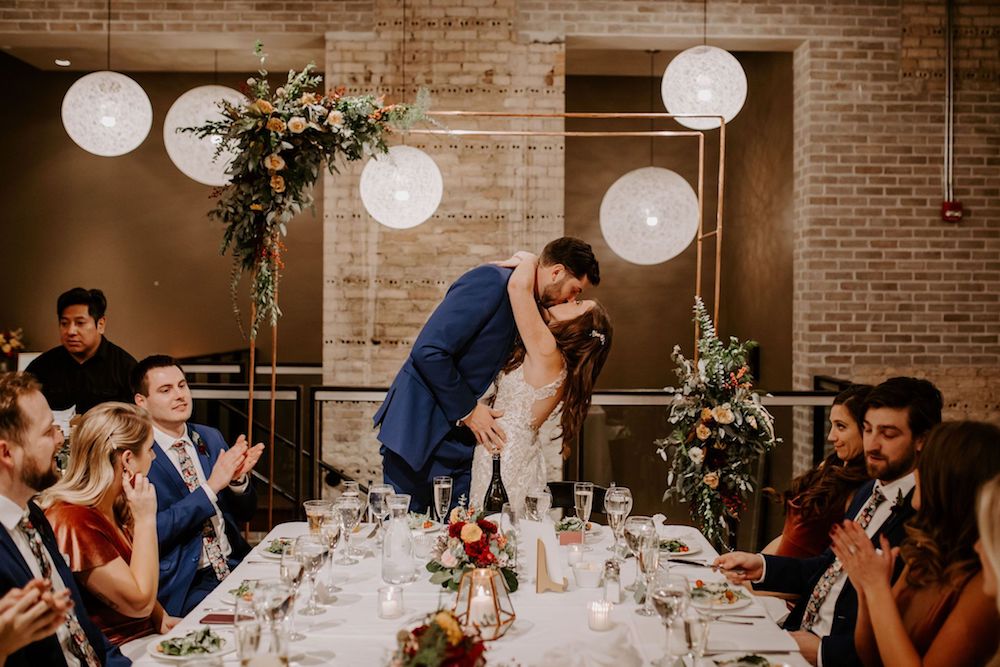 Without a doubt, your wedding day is going to go by fast. From getting ready to your vows and first kiss as a married couple to the drinks, dinner and dancing, the day will fly by. The last thing you want to spend those precious minutes with your new spouse and your loved ones traveling between locations. Choosing a venue that has the ability to host both your ceremony and reception will ensure you get to enjoy every little moment of your big day with minimal stress, and maximum happiness.
header image // Stephanie Sorenson Photography