You've already found the one you want to spend your life with, the next step is selecting the place to host your celebration of your love and commitment to your life together: the wedding venue! The venue is going to be the backdrop in your photos, where you share your first meal as a married couple, where you dance the night away and ultimately one of the most important pieces of the entire wedding planning process. Finding your perfect venue should be an exciting experience for both you and your fiancé, so here are FIVE things to consider when you're selecting your venue.
1. Size
Size encompasses a lot of things, but it's one of the most important factors when selecting a wedding venue is the size of your guest list. The number of people a space can hold for your ideal ceremony, reception, or both will have an effect on how many people you are going to invite to share in your special day with you and your future spouse.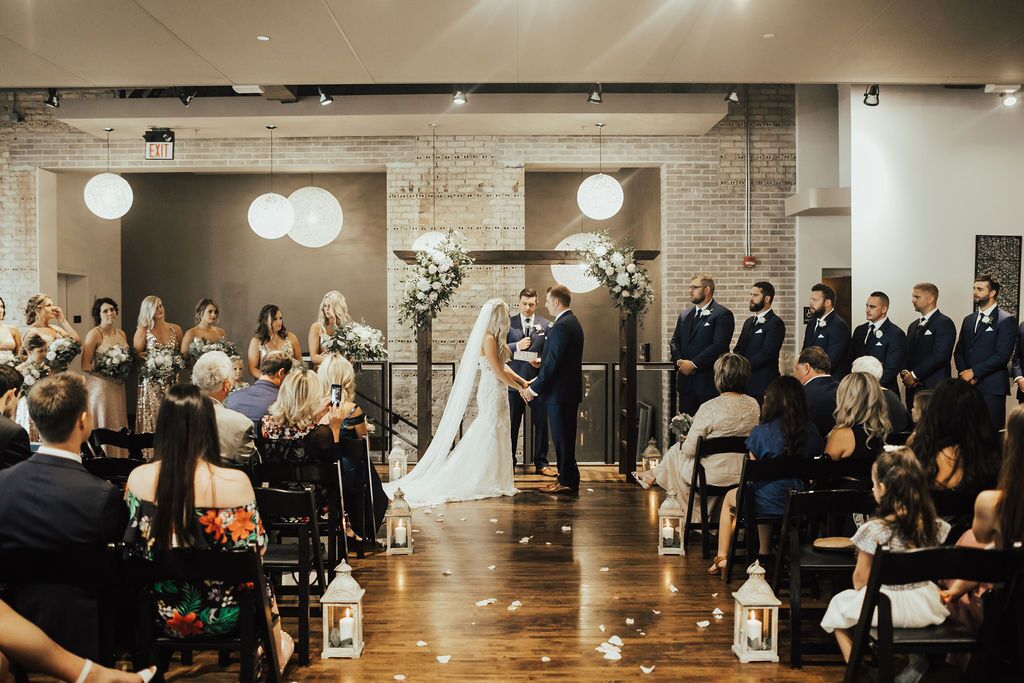 Before you start touring or selecting your wedding venue, have a number in mind, and stick to that number. If you fall in love with a space, but realize the maximum number they can accommodate is under that number, you will have to make some difficult decisions: choosing a different venue, or making cuts on that list, both of which can bring a lot of unnecessary stress. You don't have to have your guest list written out to select a venue, but have a realistic idea of who will be getting an invite.
Along with selecting who to invite, keep in mind it's your big day. Don't feel obligated to invite your college roommate you lived with for one semester or that second cousin who never shows up to family events. Ultimately, the venue you select is going to be one that will be able to house those who love you both dearly and are excited to watch you take the next step in your relationship.
Service Style
Service style at your reception is also something to keep in mind when it comes to size. A lot of venues have different levels of capacity based on service style. If you're planning a cocktail style reception with hors d'oeuvres and drinks, the capacity is often high then if you're planning a full seated dinner style reception. When touring a venue, ask for both numbers, along with what's popular for the space and examples of configurations for both service styles.

2. Location and Accommodations
Another factor to keep in mind when selecting a venue is the venue location and accommodations. You will likely have family and friends traveling in from out of town and needing a place to stay prior to your wedding. Ease and accessibility are important to both you and guests and should be considered when making your decision.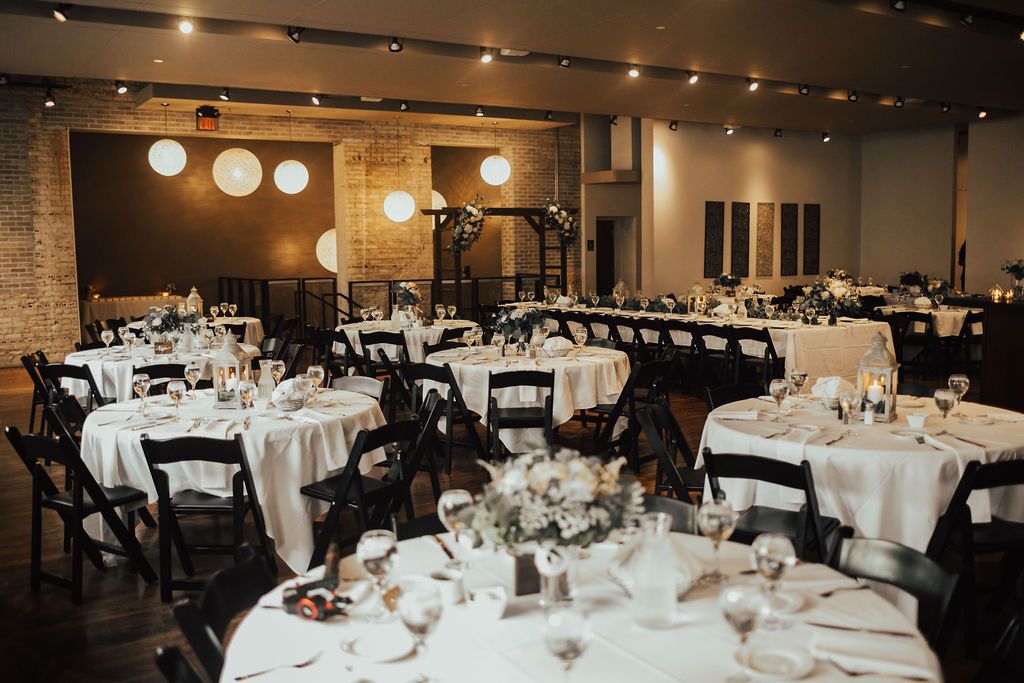 If the venue you've chosen happens to be located in a city, there will likely be plenty of hotel options for your guests to choose from. More options are a great thing because your guests can not only stay at the hotel(s) you've suggested or reserved a block of rooms at, they also have the option to stay at another hotel they may have a previous relationship with, bonus points from a loyalty program with or something that fits their budget.
If you're selecting a wedding venue that is located off the beaten path, accommodations and transportation are going to play a much larger role in the planning process for you and your guests. There will be fewer hotel options and the transportation options you have when you're in a more populated area may not be available, your guests will either have to drive to your venue, or you might want to provide a shuttle service to and from hotel to venue.
Make sure to ask for recommendations on accommodations while touring. The venue manager or staff member will be able to make suggestions based on past events or provide a list of options or contacts for you to use during the planning process.
3. Staff and Amenities
Behind every good venue is a great venue manager and venue staff. There are so many little details that go into planning your wedding, and the venue staff knows this from experience. Your venue contact is going to be your go-to for questions, timelines, and preferred vendors when it comes to hammering out the details of your big day.
When you're touring the space for the first time, you should feel like you have all of the information regarding sizing of the space, prices, possibilities and should be able to answer almost any question you can come up with.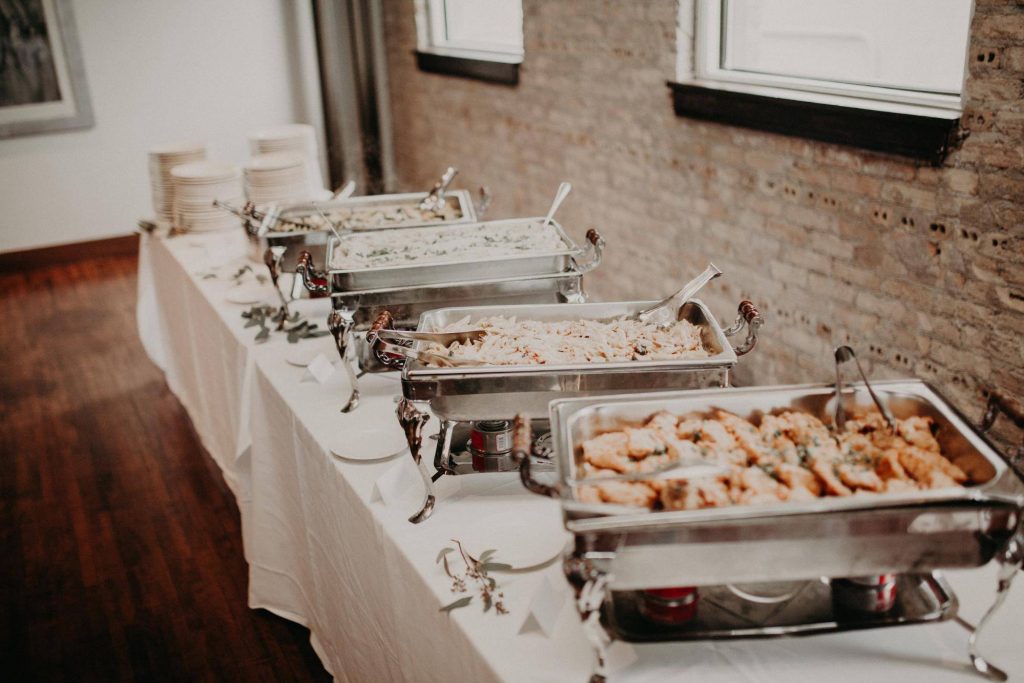 They will also be the best resource when it comes to setting up some of the other details of your big day. Ask them about their preferred vendors list. They might work exclusively with certain caterers, DJ's, photographers, or wedding planning services or have a list of trusted partners that they have existing relationships with that can suggest to you. Having a photographer who is familiar with the space or having a caterer who works exclusively with the venue can ensure you won't incur outside fees or may even get a preferred vendor discount. Weddings can be expensive, getting those details from the venue manager can be very beneficial when finalizing those parts of your wedding experience.
4. Décor and Details
When it comes to the details and décor, you've likely got a vision in mind for your big day before you even really start the planning process, and you want your venue to be able to fit, accommodate, and accent that vision effortlessly. Whether your plan is to dress up the venue with decorations galore, or you just want to add a few accents that tie in with your color pallet, having a versatile venue is important.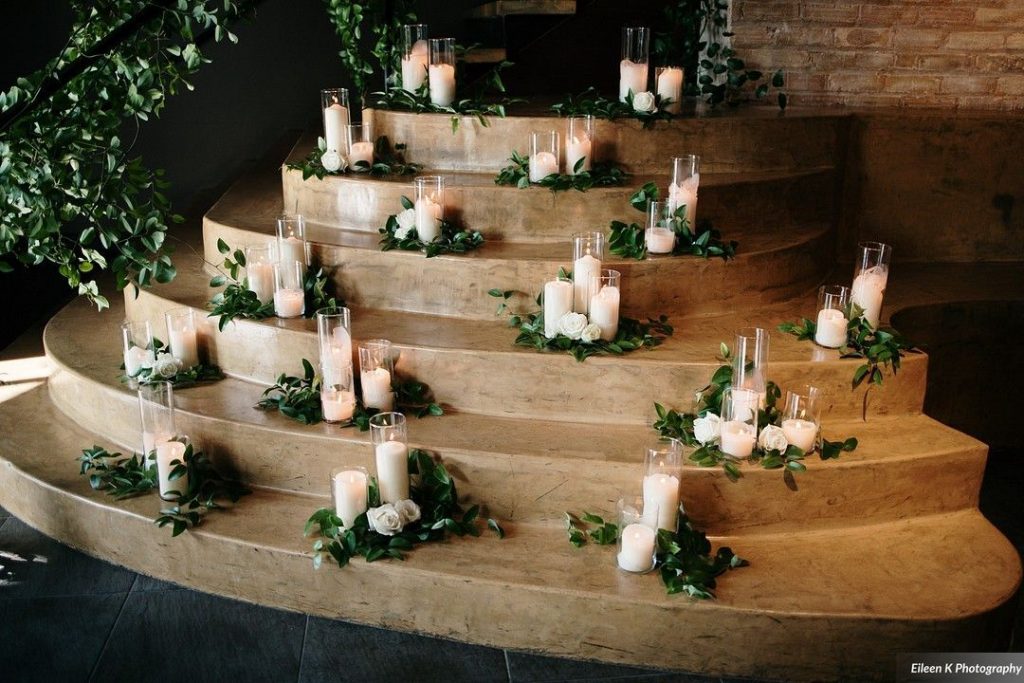 If your plan is to transform a space to fit your vision with flowers, greenery, and decorations, selecting a wedding venue that can be a blank canvas for all of those items is important. Look for venues that have neutral coloring, natural brick and stone, and open spaces or tall ceilings. This will ensure whatever your vibe, theme or color pallet is will work perfectly with the space you've selected. If you're wanting to bring in your own lighting, hang greenery or a floral piece from a ceiling or another type of large installment to meet your vision, make sure you are discussing this on your original tour of a space.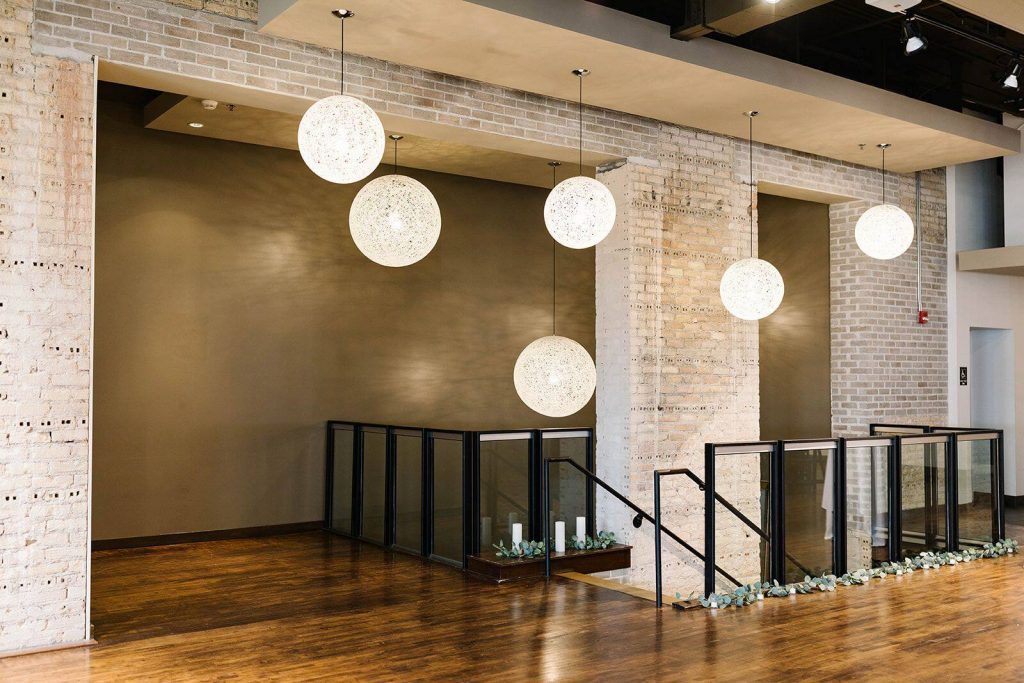 Many times, couples will elect to leave the space as is and only add subtle decorations, like centerpieces and accent tables, without having to dress it up completely. In this case, the way a venue looks when you tour it is a good indication of how it will look on your big day (minus tables, linens, and other setup items). Pay attention to the little existing details of the space. These will be the standout features of the venue on your big day.
5. Photo Opportunities
Photos from your wedding are going to be with you forever, so your photographer being able to capture everything perfectly should be important. Before you tour your possible venue, take a look at their website and social media pages. They will often post photos from past weddings which can be very helpful to imagine yourself having your first look in a certain spot or other ideas you want to make sure your photographer captures.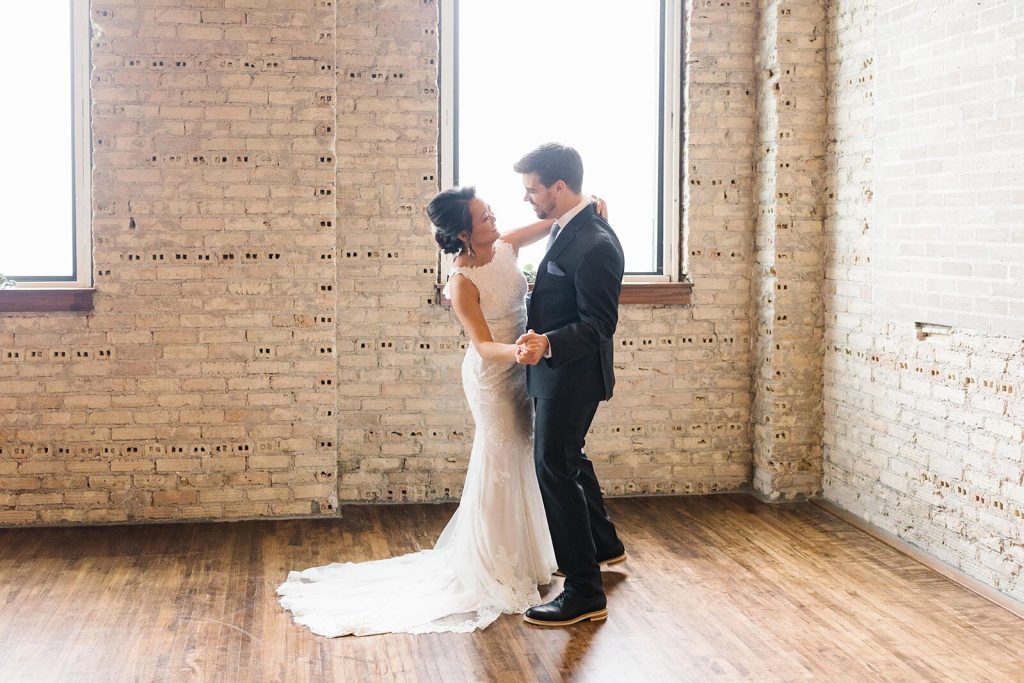 Interior
Pay attention to the interior details when you're touring a space. Exposed brick, natural lighting, a jaw-dropping staircase or light display are going to be details you will want to be captured on your big day.
Depending upon what season you're going to get married in, having indoor and outdoor locations for your photos is possibly going to impact your decision. If you're getting married in a season where the weather will likely be cooperative, being within walking distance or a short drive from outdoor locations is a big bonus. Parks and open spaces provide a vibrant and neutral backdrop for portraits and wedding party photos.
Exterior
Other great backdrops for your photos can lie within the city you're getting married in! Buildings with murals and interested outdoor décor can make for some jaw-dropping photos and will feel totally authentic to your wedding day and the city you're getting married in. There is beauty in streets, alleys, and pathways, and a good photographer will know how to make sure everything is showcased perfectly and really pops on your big day. Don' be afraid of a little weather, sometimes a little flurry of snow or a few raindrops while you're under an umbrella can really take a picture to the next level.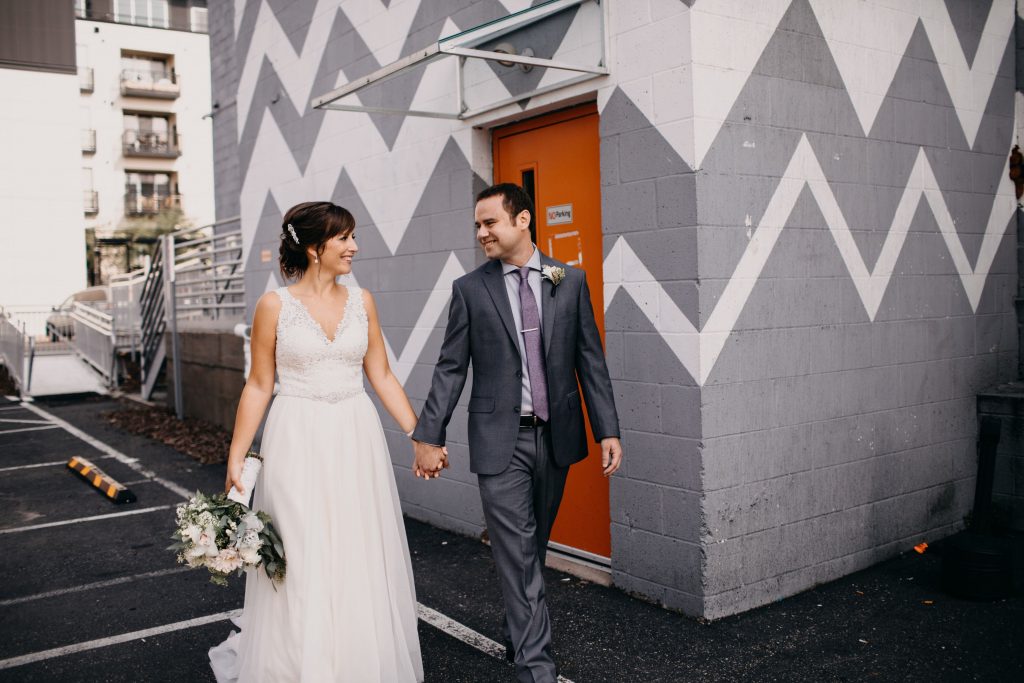 Being open and upfront with your photographer about your timeline, expectations and feel you want them to capture is key to receiving back a fantastic wedding album once editing is complete. Don't forget to smile! Your wedding day is bound to be one of the most memorable of your life. That look of love and happiness will be all over your face the whole day, the right photographer will capture it.
Selecting your wedding venue is one of the most exciting parts about planning your wedding. Once you've selected a venue and a date, a lot of the other details of planning will follow. Going into touring with a clear mind, list of questions and budget and important numbers in mind will help ease any stress. The perfect venue will tick all of the boxes it needs to and should make your heart soar just like it does when you see your future spouse.
---
header image // Eileen K Photography