Weddings are special occasions that bring people together to celebrate love and commitment. When it comes to planning a wedding, many couples choose to incorporate personal touches to make the day even more special. One popular way to do this is by including animals in the celebration. From farm animals to exotic creatures, there are plenty of options to choose from. Here are our five favorite animals to include in weddings.
1. Dogs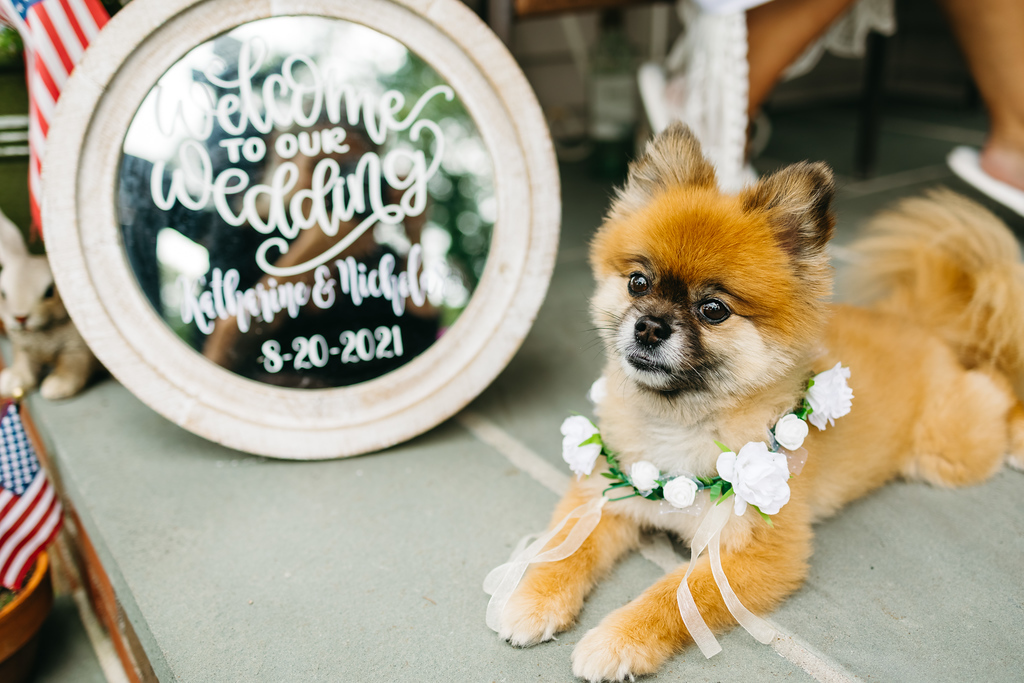 Photographer: @silverfoxstudiosny
Dogs are known for being man's best friend, and they can make great wedding guests too! Many couples choose to include their furry friends in their big day, whether it's as the ring bearer, flower girl companion, or simply as an honored guest. Having a dog at a wedding can add a playful and lighthearted touch to the occasion, and can make for some adorable photo opportunities.
2. Horses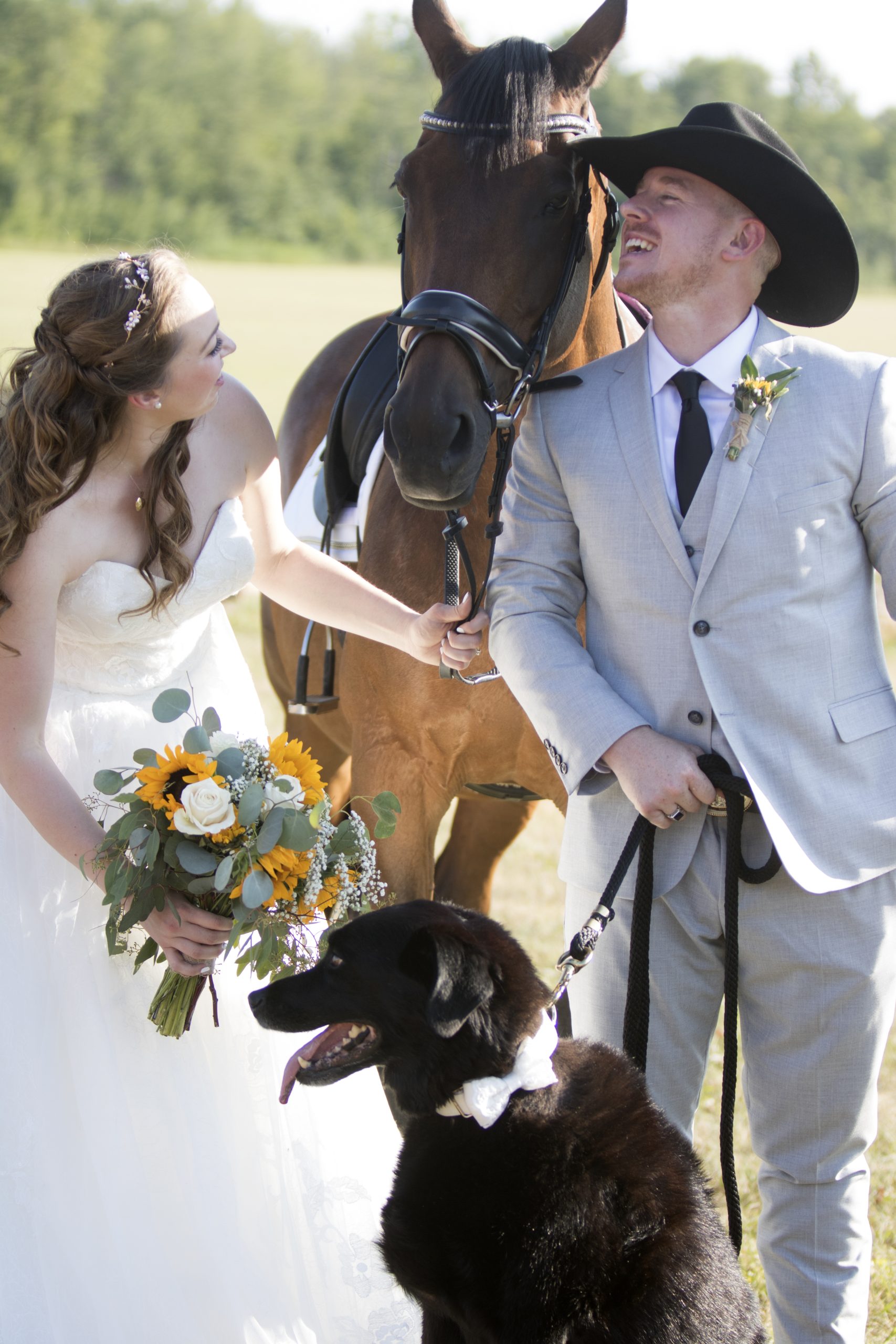 Vendors: Orange Barn Events | Renewed with Love Bridal | Rustic Engagements
Horses have long been a symbol of strength and beauty, and they can make a stunning addition to a wedding. Couples may choose to include horses in their wedding day in a variety of ways, such as using a horse-drawn carriage for transportation or having a horse present during the ceremony. Horses can also make for some truly breathtaking photos, particularly if the wedding takes place in a scenic outdoor setting.
3. Alpacas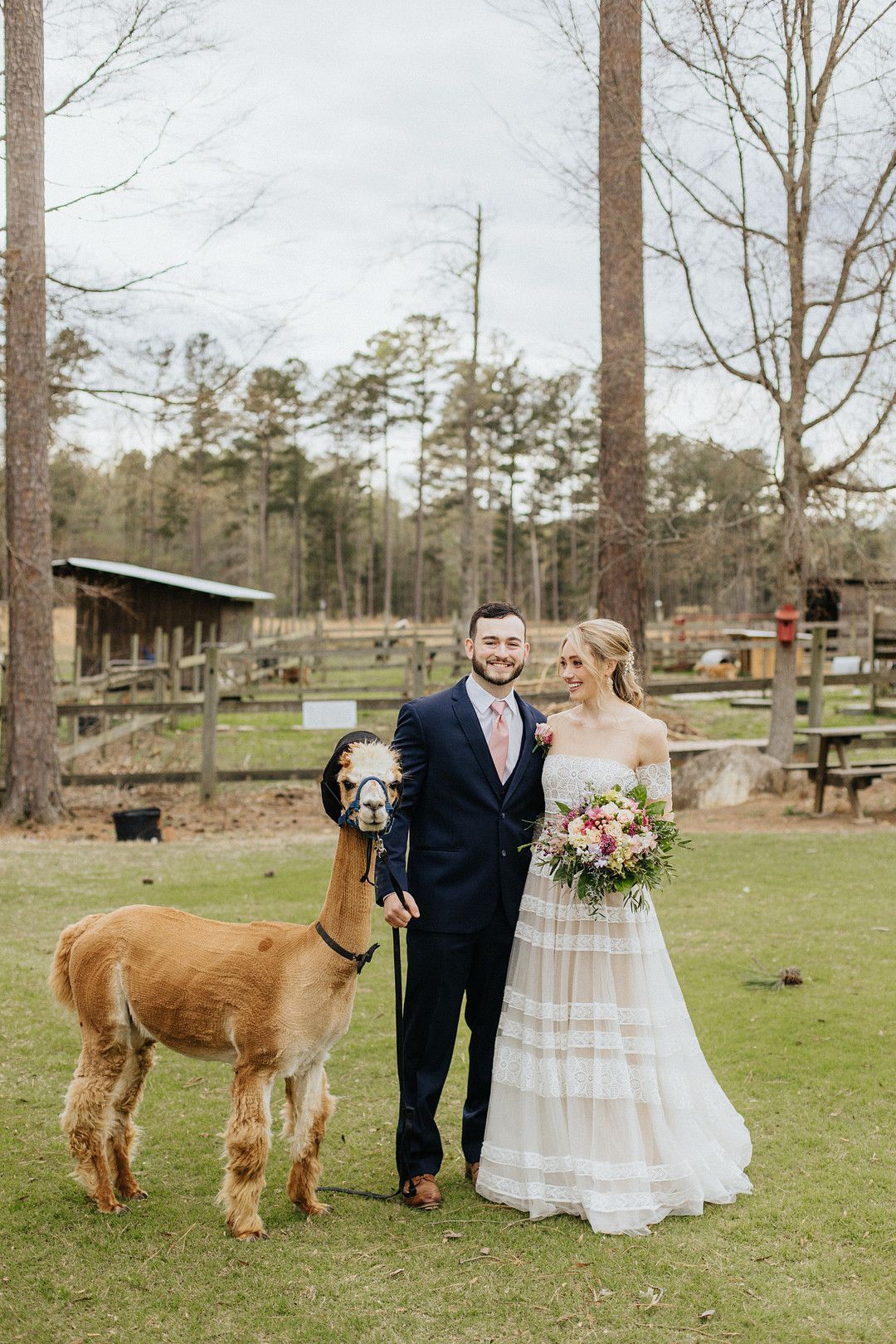 Photographer: Michelle Elyse Photography
For couples looking to add a unique and quirky touch to their wedding, alpacas may be the perfect choice. These fluffy creatures are becoming increasingly popular at weddings, as they are friendly, gentle, and love to be around people. Couples may choose to have alpacas present during the reception, or even as a part of the wedding party. Alpacas can also be dressed up for the occasion, with flower crowns or even tiny bowties.
3. Cats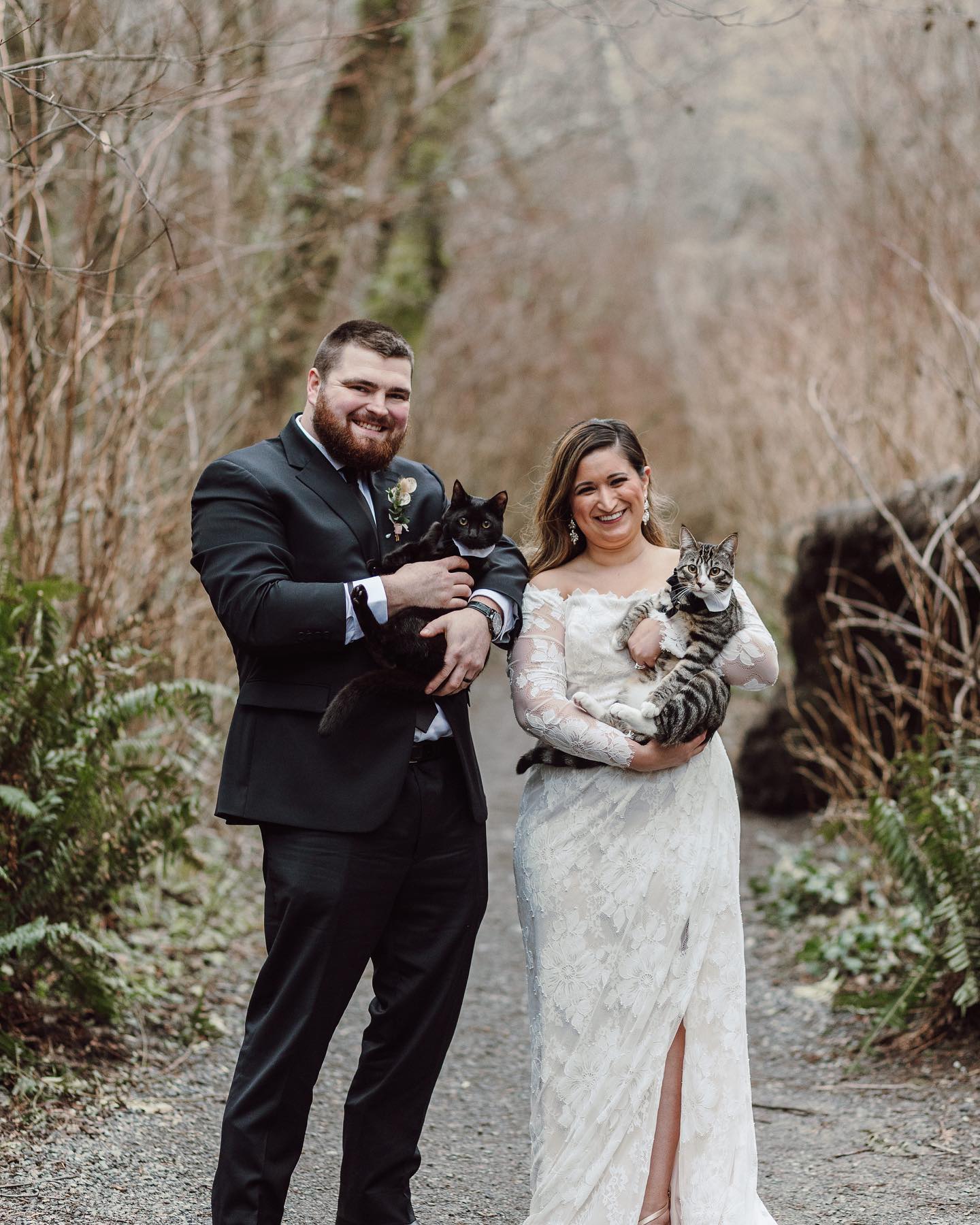 Photographer: @oscarandsmokey
For cat lovers, including their feline friends in their wedding day can be a dream come true. Cats can play various roles in the ceremony, such as being the ring bearer or simply being present as a beloved companion. They can also make for some adorable and fun photo opportunities, especially if they are dressed up in cute little outfits.
4. Lizards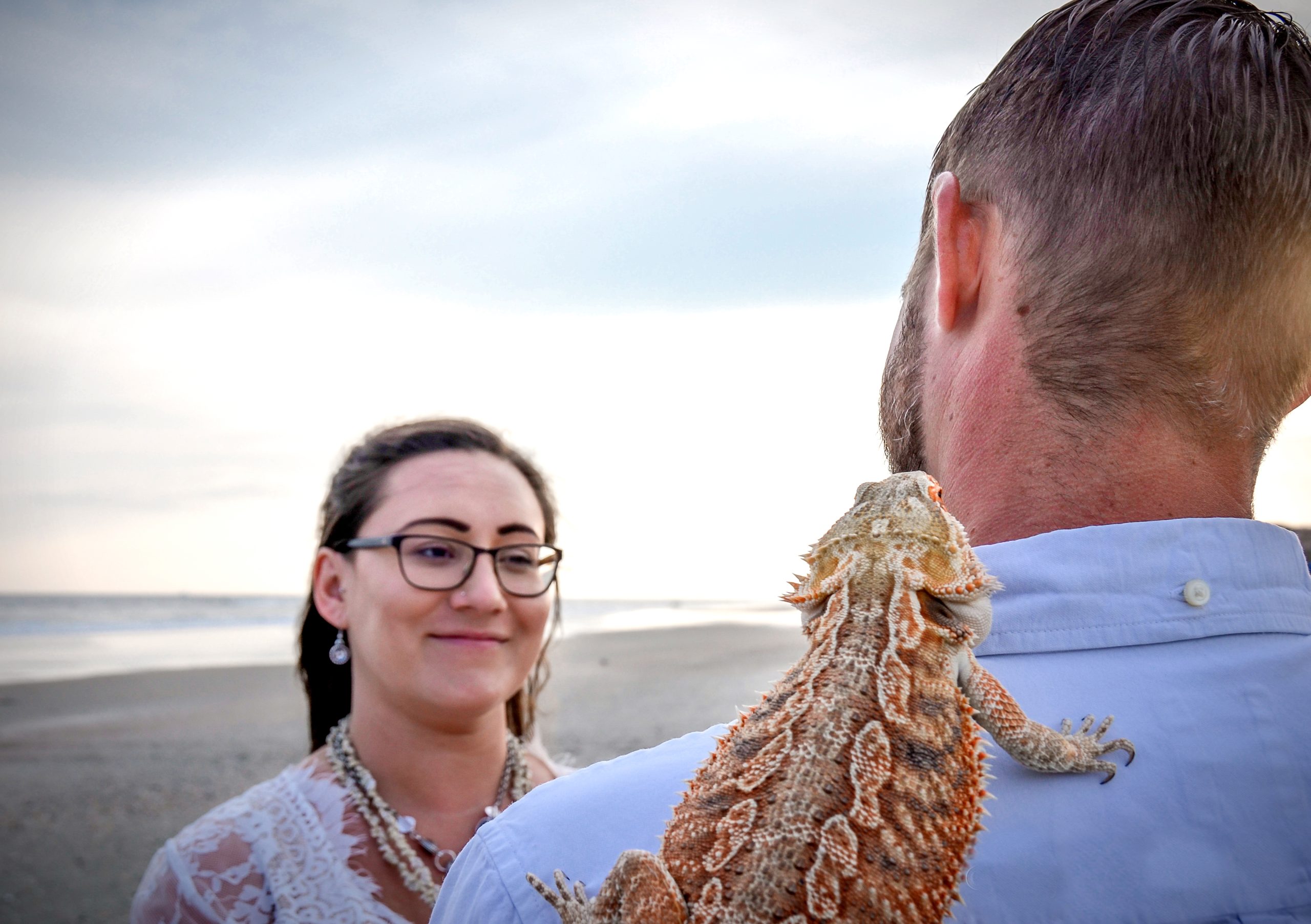 Photographer: Margo Ross Sears, Beachpeople Weddings
For couples who are looking for a more exotic touch to their wedding, lizards can be a great option. Many species of lizards, such as bearded dragons or geckos, are docile and easy to handle, making them great pets to have at weddings. Couples may choose to have lizards present during the reception or even as part of the wedding party. Lizards can also make for unique and striking photo opportunities, particularly if they are in vibrant colors or have interesting patterns on their skin.
Love our 5 favorite animals in weddings feature? Follow along with Pearl by David's to find out when you can submit work to be featured. Check out pearl.davidsbridal.com for helpful wedding planning resources and more inspiration.