Rustic weddings offer couples the opportunity to plan a stunning wedding complete with an outdoor or barn-style venue, amazing florals, and a stunning backdrop. Rustic weddings are a trend that we see only gaining strength especially now with so many amazing resources such as Rustic Wedding Chic which is the dominant wedding resource for rustic brides. Keep reading for rustic wedding ideas!
All the Rustic Wedding Ideas and Tips You Need
One of our favorite wedding aesthetics is the rustic wedding. This outdoorsy theme is perfect for couples who envision a nature-filled wedding day complete with pastoral charm. From the venue to the outfits, you can make the day your own with these rustic wedding ideas. Check out rustic weddings planned for under $10,000.
Pick your Palette
First choice to make, the color palette! Embrace nature and that true rustic feel with earth toned hues. Shades like Dusty Sage mimics soft green tones of grass and trees while colors like Dusty Blue and Steel Blue reflect the blue shades of the sky. Round out your earthy palette with the color Biscotti, a soft tan shade, to bring everything together. If you're looking for more of a pop of color, consider a jewel tone color palette. Bright shades like Apple, Marigold, Sangria, and Gem bring a great contrast against a natural hued backdrop. Looking for the perfect palette to create that intimate and homespun atmosphere? Choose warm toned colors such as Sedona, Cinnamon and Sienna inspired by the radiant hues from the sunrise and sunset. Complete your palette with the color Sand, perfect neutral shade, to help complement the others.
Choose a Locale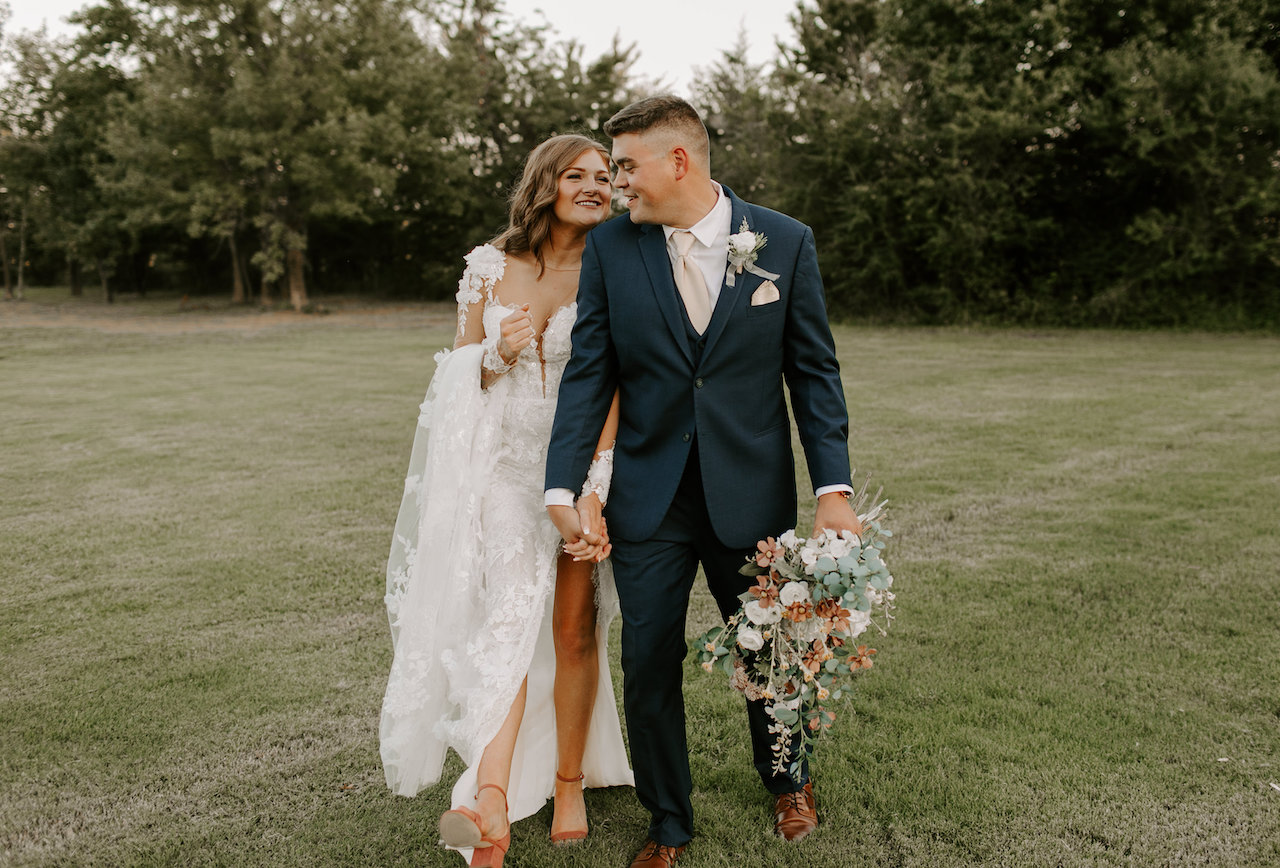 Want to see more of these rustic weddings? Get a closer look at Andrea & Dylan's September Ranch Wedding, Sandy & Mariel's Intimate October wedding, and Rachel & Matthew's Charming Bohemian Wedding.
For a full-on rustic wedding, consider hosting your celebration in a barn or a field. If you don't have access to these beautiful locations, you can still choose a wedding venue that has a homespun feel. Log buildings, back-country resorts, and backyards are all great options. If you host the wedding outside, be sure you have access to a tent or other form of shelter in case of inclement weather. For those who can't find a rustic locale, there are plenty of ways to up the country factor through decor. Don't forget to set the tone with rustic wedding invitations! Find the perfect rustic wedding venue on Pearl by David's.
Select Decorations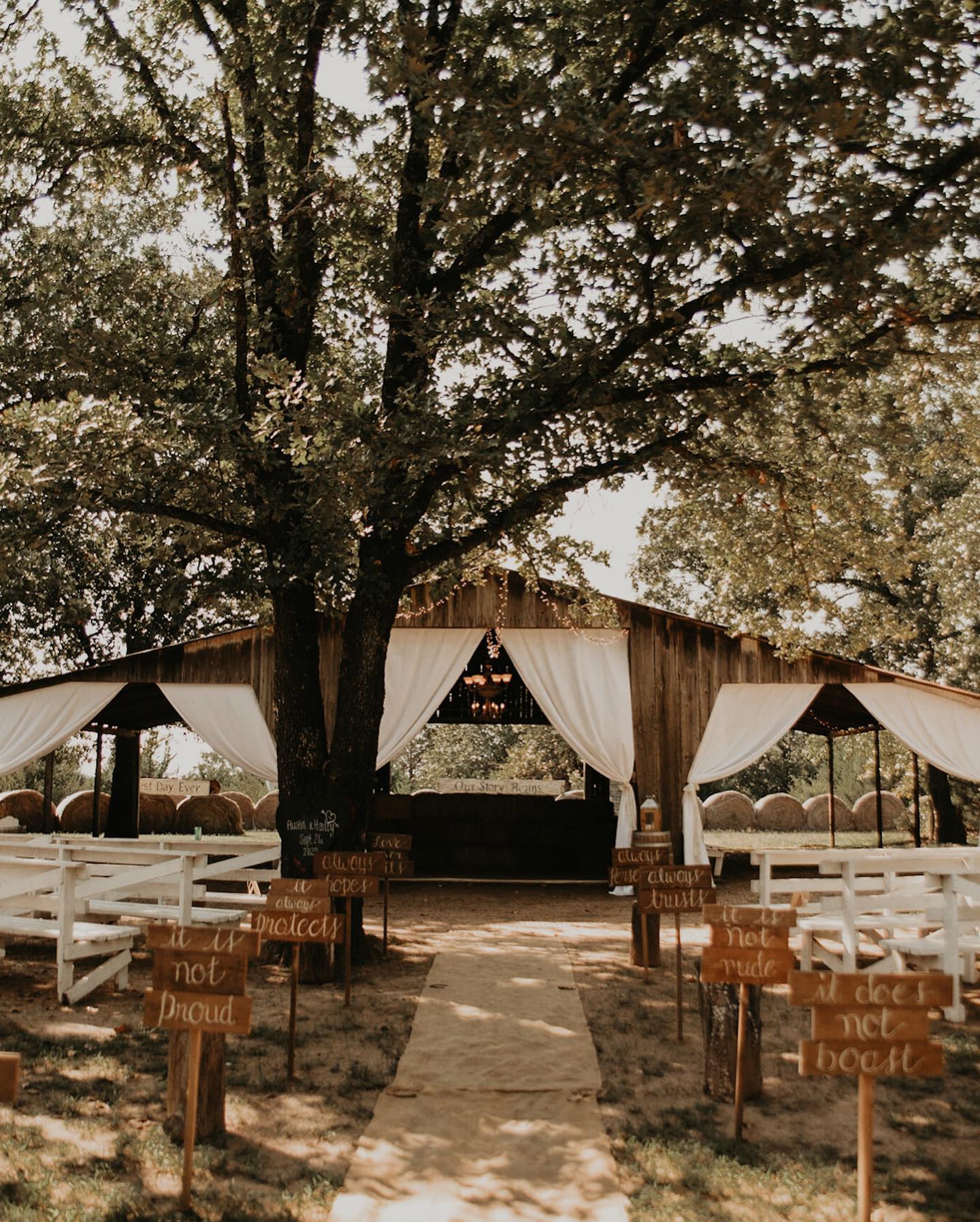 The next way to bring your rustic wedding to life is through your wedding decorations. In addition to burlap and mason jars, try a few of these decor ideas:
Use large wooden barrels as bar tables.
Work the season into your theme with fall plaids and pumpkins or summer flowers and greens.
Break out the candles and twinkly string lights to illuminate dinner and dancing.
Use mason jars to host floating votive candles, candy or notes guests write for the newlyweds.
Turn birch-tree logs into vases for flowers or use the pattern from the beautiful bark as inspiration for the frosting on your wedding cake.
Picnic tables can be elegant and classy with a solid paint job, a beautiful table cloth, and place settings.
Use barn​ wood to create signs directing guests where to go, denoting seating arrangements and featuring sweet sayings about your happily ever after.
Create chalkboards to share what's for dinner, the timing of your ceremony and reception, or talk about your love story and thank guests.
If you're hosting the wedding lakeside, place beer, water and pop in a canoe with ice for a unique outdoor cooler.
Consider Non-traditional Flowers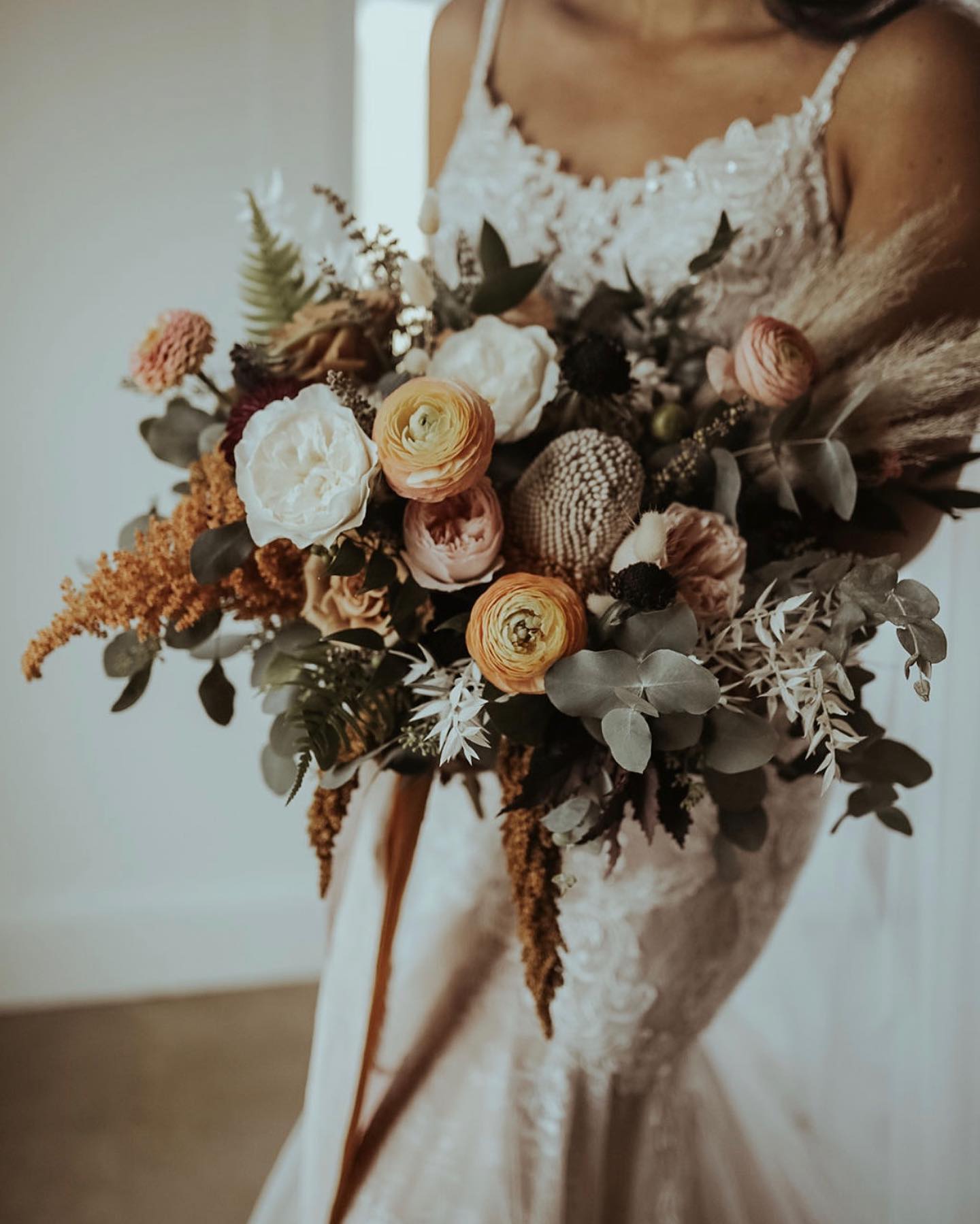 Baby's breath, locally grown greenery, or a mix of colorful wildflowers: the wedding flower options are endless. The trick is to stick to florals or greens you'd find in your area to achieve the ultimate pastoral feel. When it comes to securing your blooms, many bridal bouquets are held together with a silk ribbon. For a rustic take on this tradition, consider using burlap or letting the stems go bare. Plus, don't forget about continuing your florals to your centerpieces. Place just a few flower stems or greens in short vases to brighten the meal of every guest. Find your perfect wedding florist.
Select Attire and Accessories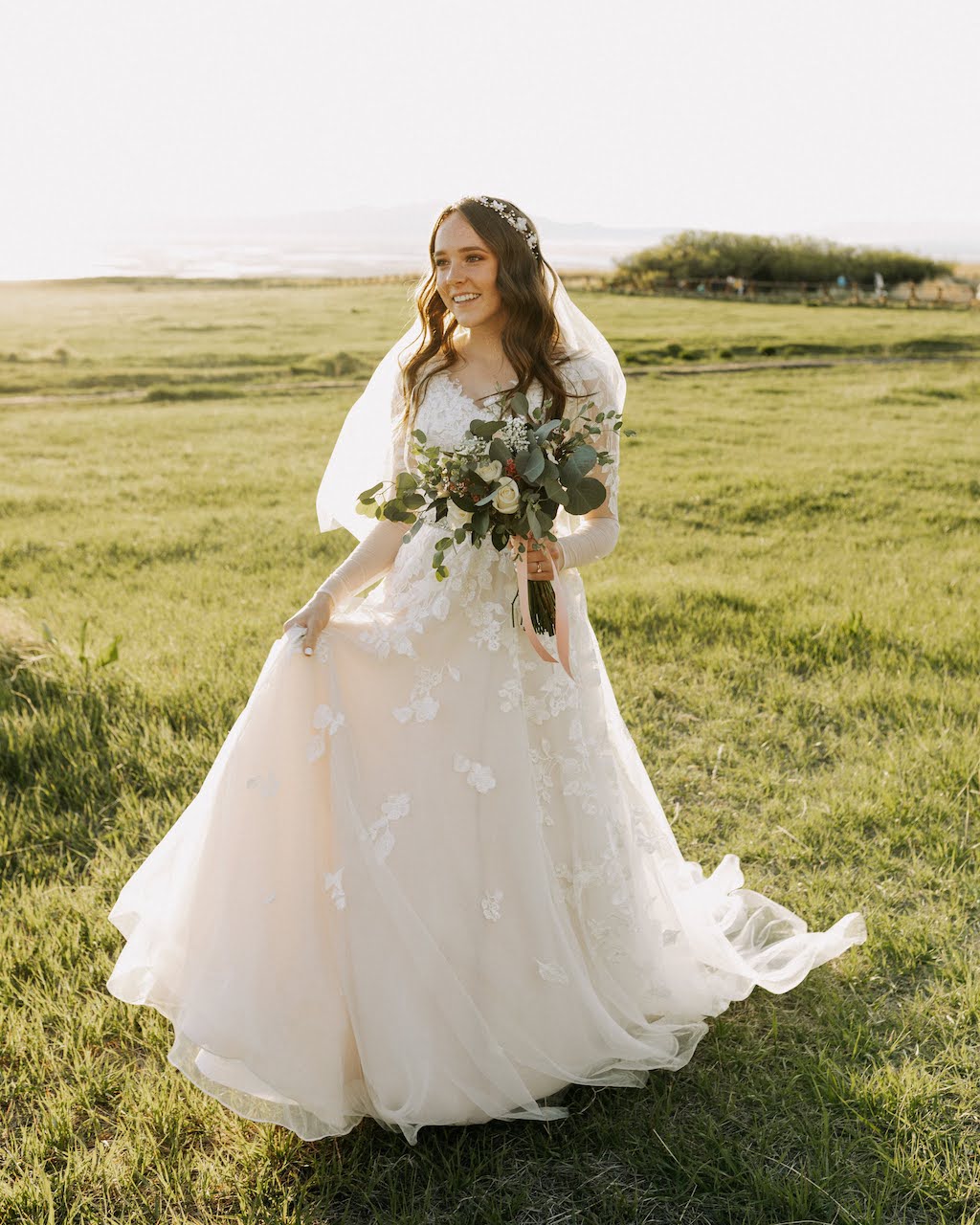 Want to check out more of these rustic weddings? Get a closer look at Annie & Gabe's Classic Rustic Wedding and Kayla & Marcus' Whimsical Backyard Wedding.
What the wedding party wears is also a crucial part of a wedding theme. Rustic gatherings are often a little more casual than your typical ceremony, and that can lead to a lot of fun looks. The men may wear cowboy hats and everyone might don cowboy boots. The groomsmen could opt for dark denim and nice button-up shirts, while the ladies can wear long or short bridesmaid dresses, depending on the season . The bride can still be chic in a stunning wedding dress (may we suggest pairing a traditional dress with your laid-back I do's?) and the groom in black tux.
Read to plan your own rustic wedding? Get started today by booking your appointment to find the perfect dress to match your day! For even more rustic wedding ideas check out Rustic Wedding Chic for endless inspiration!
Featured photo by: @chelseaschramlphotography