The Forever Bride Market is the most exciting bridal event happening in Minnesota this year! And the VIP experience takes things to the next level for soon-to-be brides. The Market focuses on local boutiques and vendors with a modern flair, creating a shopping atmosphere that feels fun and luxurious. If you have an upcoming wedding, a VIP ticket to The Forever Bride Market is the perfect way to treat yourself! Here's everything you need to know about The Forever Bride Market VIP ticket experience!
What is The Forever Bride Market?
The Forever Bride Market is Minnesota's leading bridal expo. This winter's Market will be held on Sunday, February 16th at the Radisson Blu Mall of America in Bloomington, MN. The Market is presented by Mintahoe Catering & Events. Unlike other bridal events, The Forever Bride Market is a fun, low-stress experience designed for the modern bride. The Market features displays from local vendors in every category, including florists, caterers, photographers, and much more! Brides and their friends can stroll through the Market while enjoying fun snacks and drinks, as well as cute crafts and other fun activities. It's also an intimate venue where you can talk to each vendor without pushing your way through a crowd of brides. The experience feels much more personal. Interested brides can purchase tickets via Eventbrite.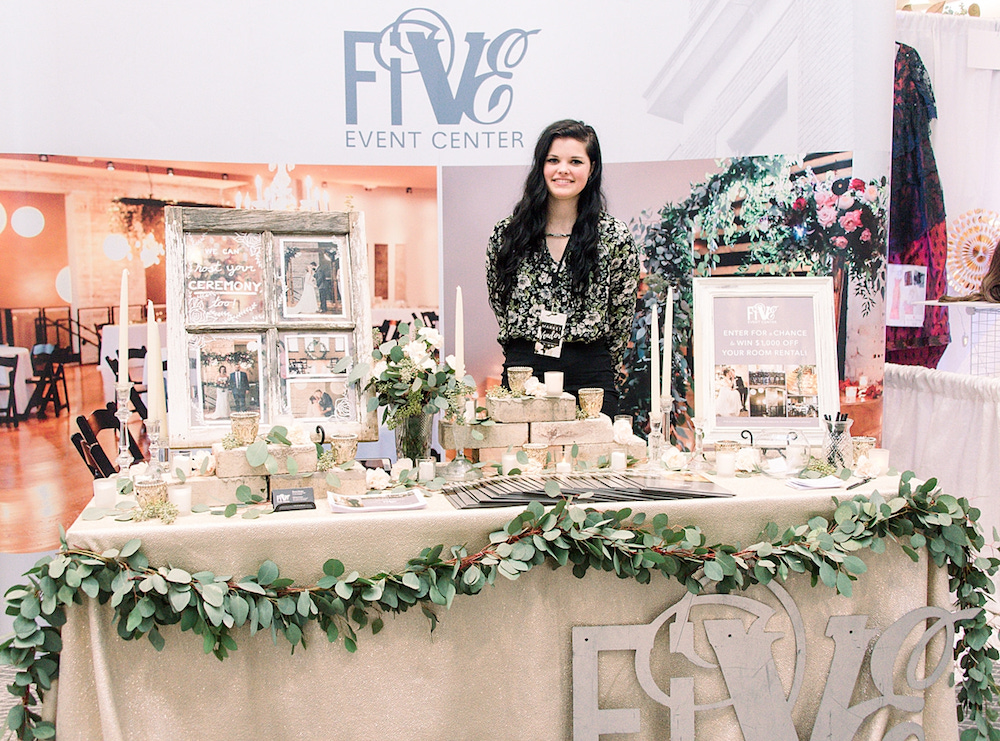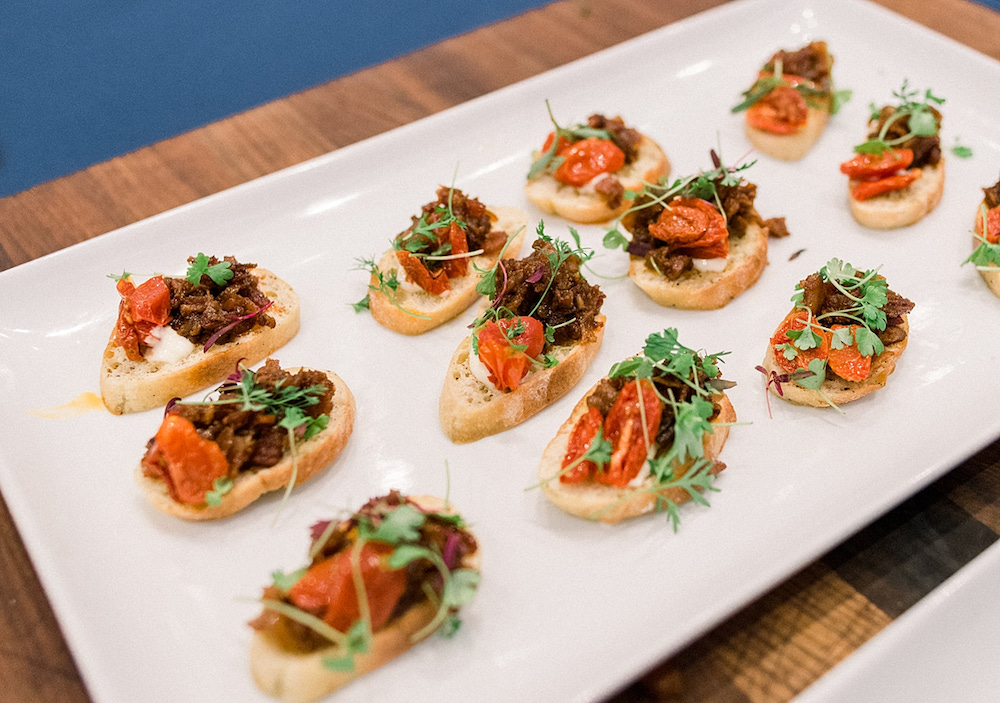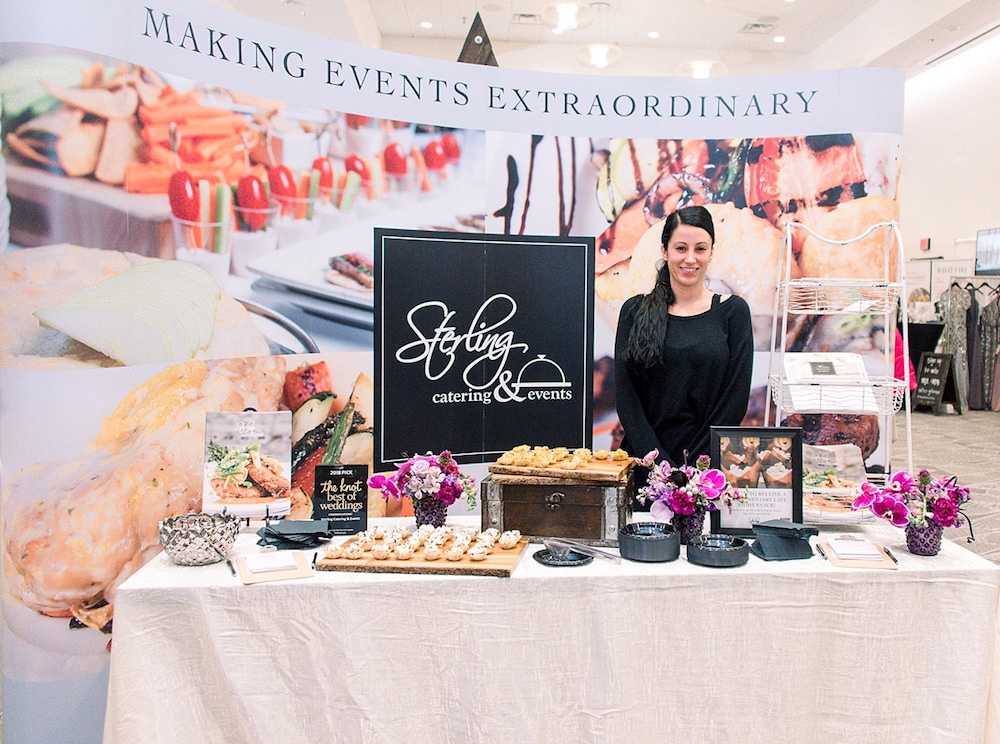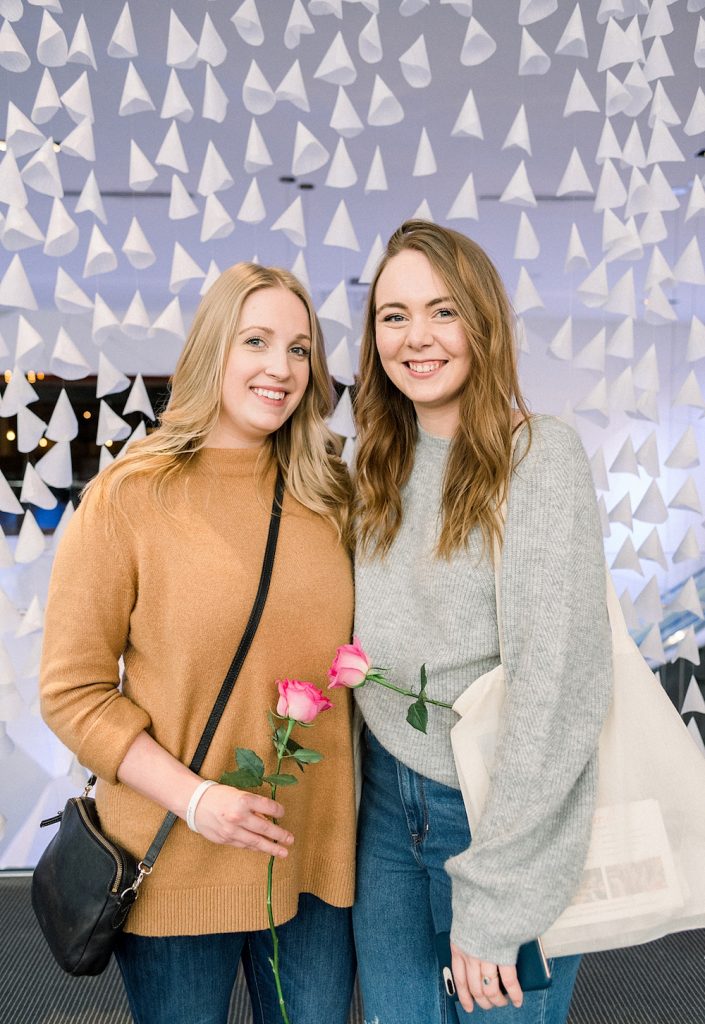 What is included in a VIP ticket?
A Forever Bride Market VIP ticket offers an enhanced experience at The Forever Bride Market. VIP ticket holders get early entry, from 12 to 1 PM. This allows each bride to enjoy a more personal experience with more space to explore the vendors. Before that, there is a champagne brunch from 11 AM to 12 PM, provided by FireLake, the Radisson's trendy on-site restaurant. This tasty brunch will include raspberry and brie en croute, an assorted selection of bite-sized strata, mini artichoke and spinach bites, and lemon and berry cookies. Of course, there will be plenty of mimosas on hand!
Your VIP ticket also gets you a special swag bag full of goodies that general admission holders won't get! This includes a limited edition Love Your Melon beanie, Radisson Blu MOA honey, RESQWATER recovery drinks, a 3.75ml bottle of Imagery wine, Kind Lips chapstick, an Envy Wipe bling wipe, and much more! These extra goodies are offered by our vendors for an even more exciting experience.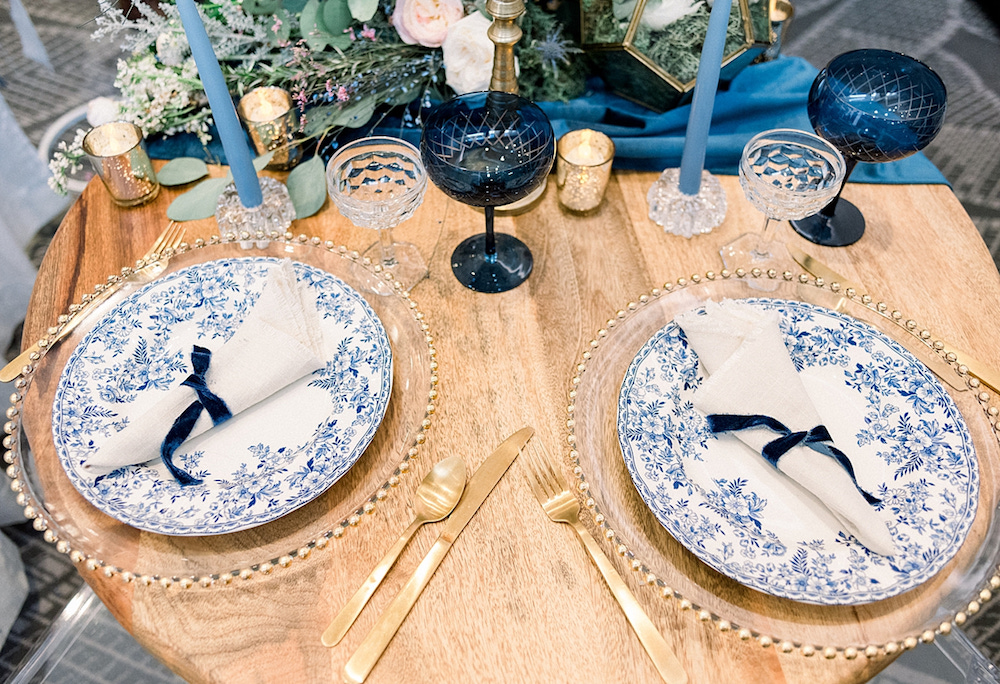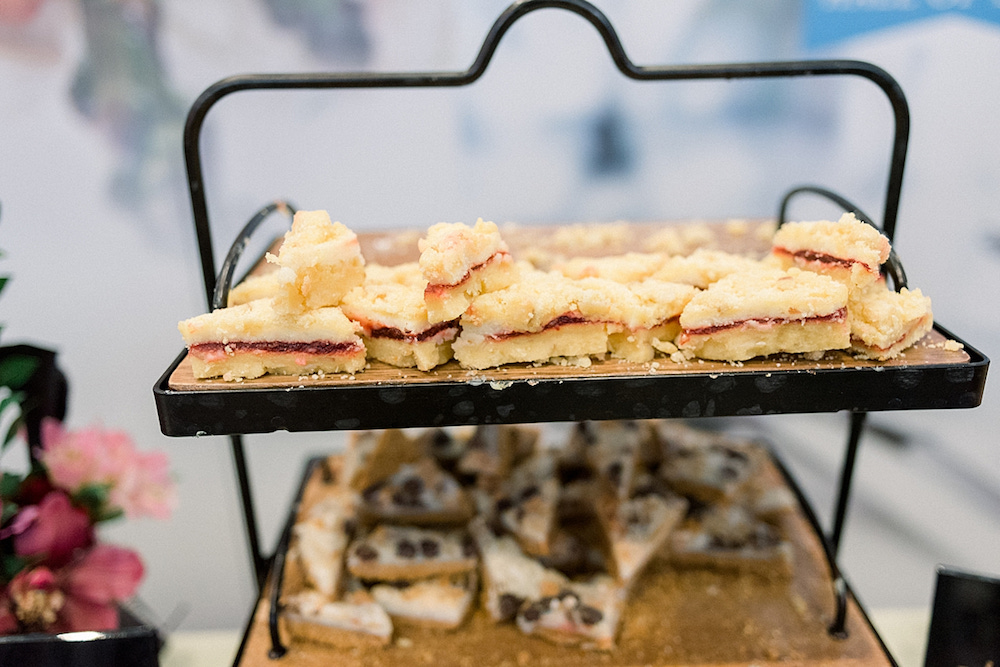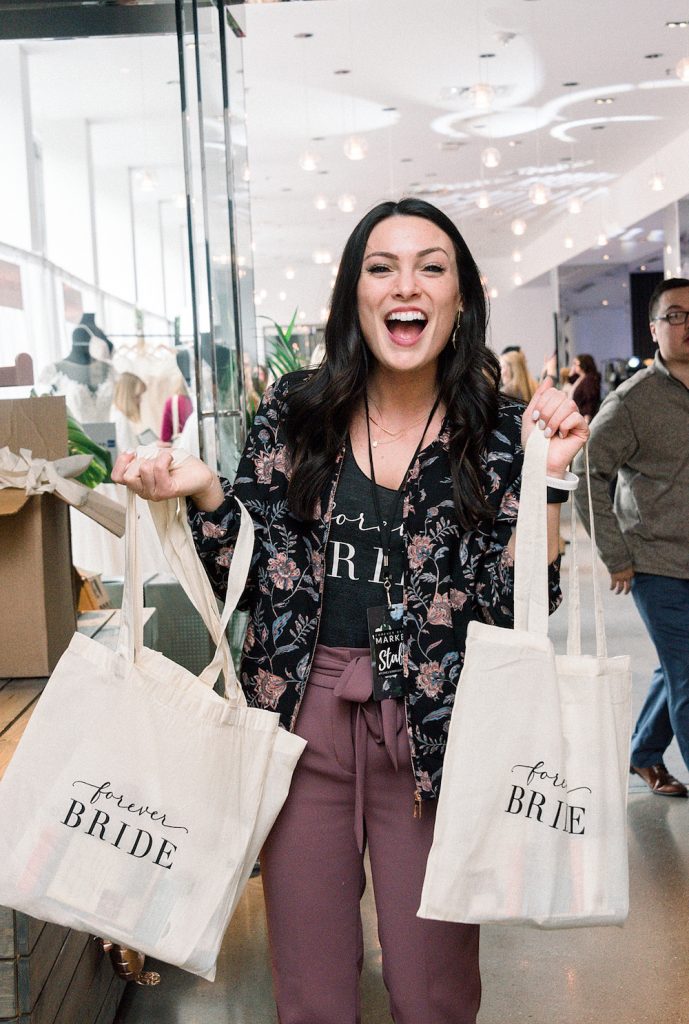 How to Plan Your VIP Experience
Planning your day at The Forever Bride Market is simple. Forever Bride has a block of rooms available at the Radisson Blu at a discounted rate of $159 per night. This is a fun way to beat traffic and treat yourself to a relaxing night out with your girlfriends or family members. On the day of the Market, wake up and enjoy getting ready in your suite, and come down to the Market at 11 AM for the welcome brunch. During the brunch, you'll get checked in for the Market so the shopping can begin! Doors will open for VIP holders at 12 PM.
Many brides make a list of the vendors they need to shop for prior to visiting the Market, so they know exactly what to look for. You can also enjoy the Market spontaneously, exploring each vendor as you go! You can browse the entire list of vendors on our site ahead of time to get an idea of what to shop for. The Market runs until 4 PM, giving you plenty of time to shop for your perfect wedding vendors. Since the Market is held at the Radisson Blu Mall of America, there are plenty of convenient restaurant and bar options for those planning to get dinner after the Market. Public transit connects the Mall of America with the downtown Minneapolis and St. Paul areas, and there's also plenty of parking on-site for easy transportation.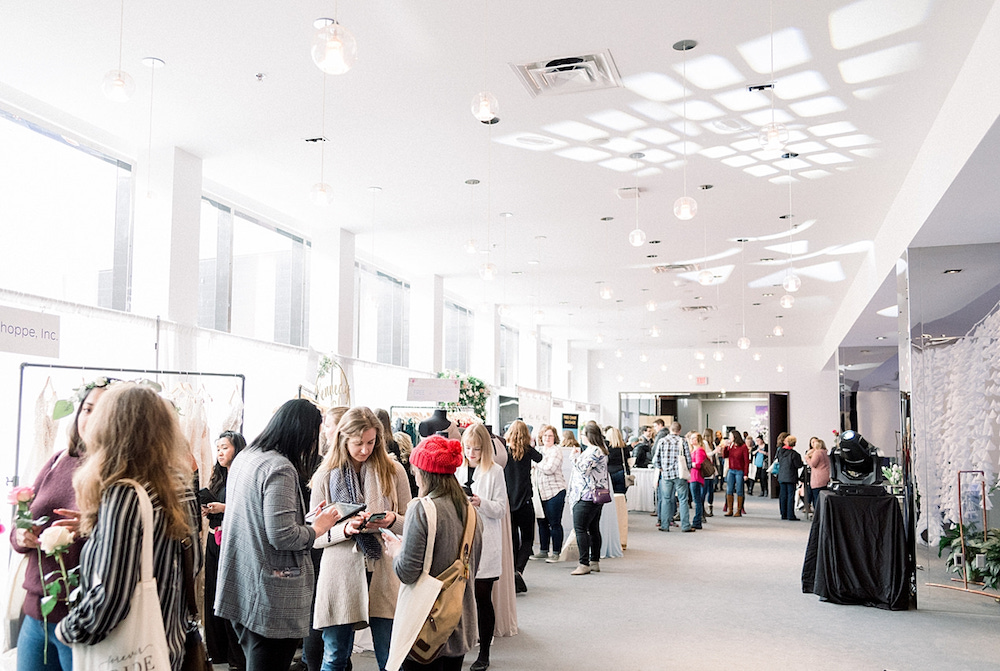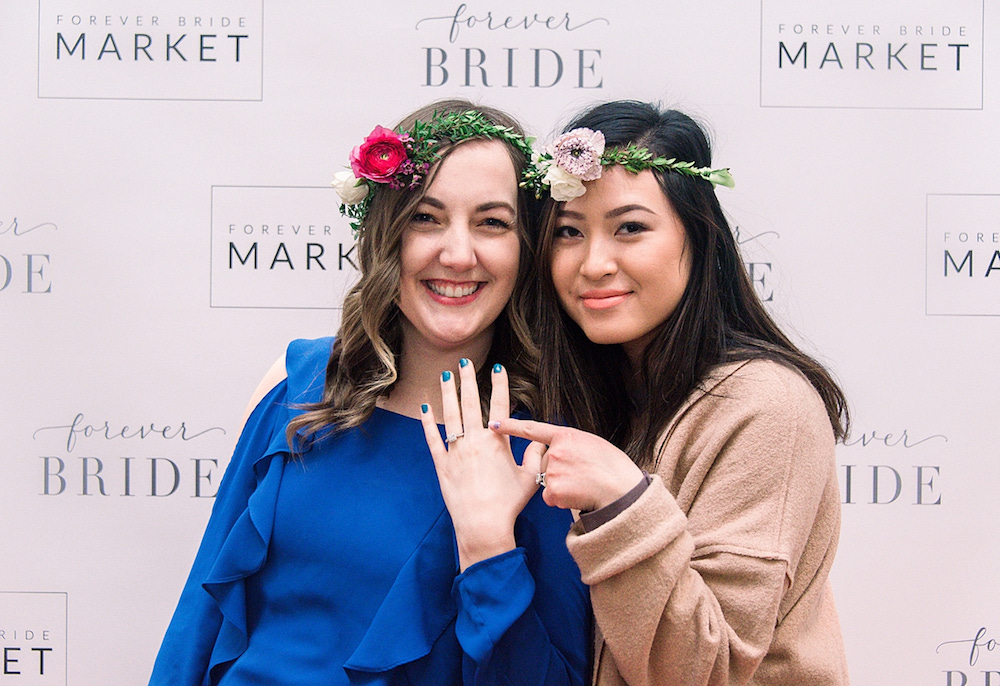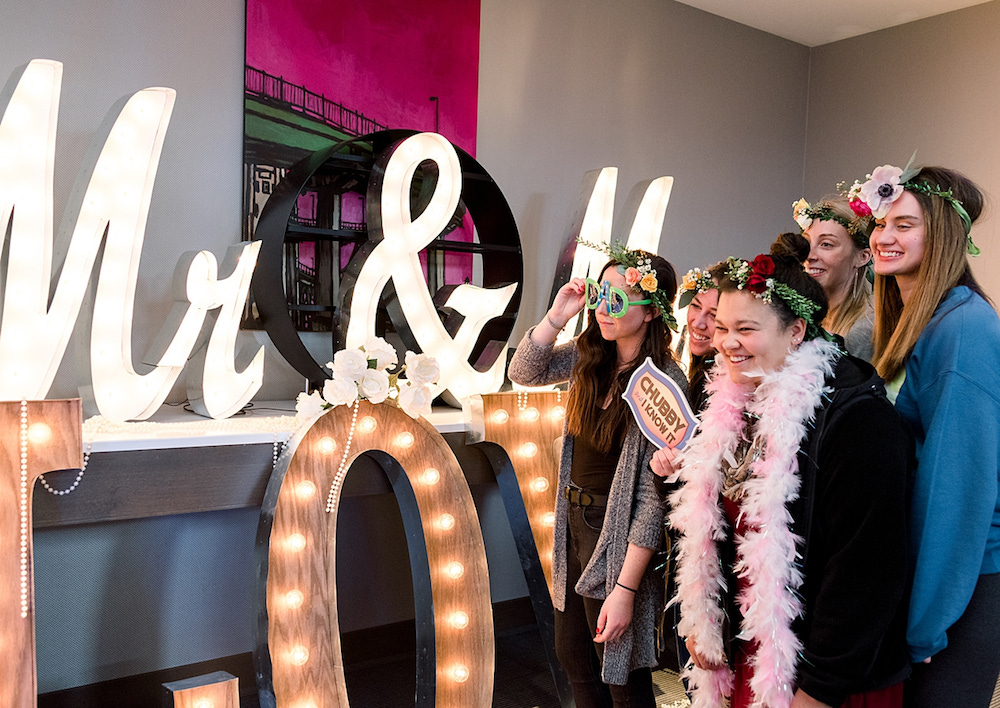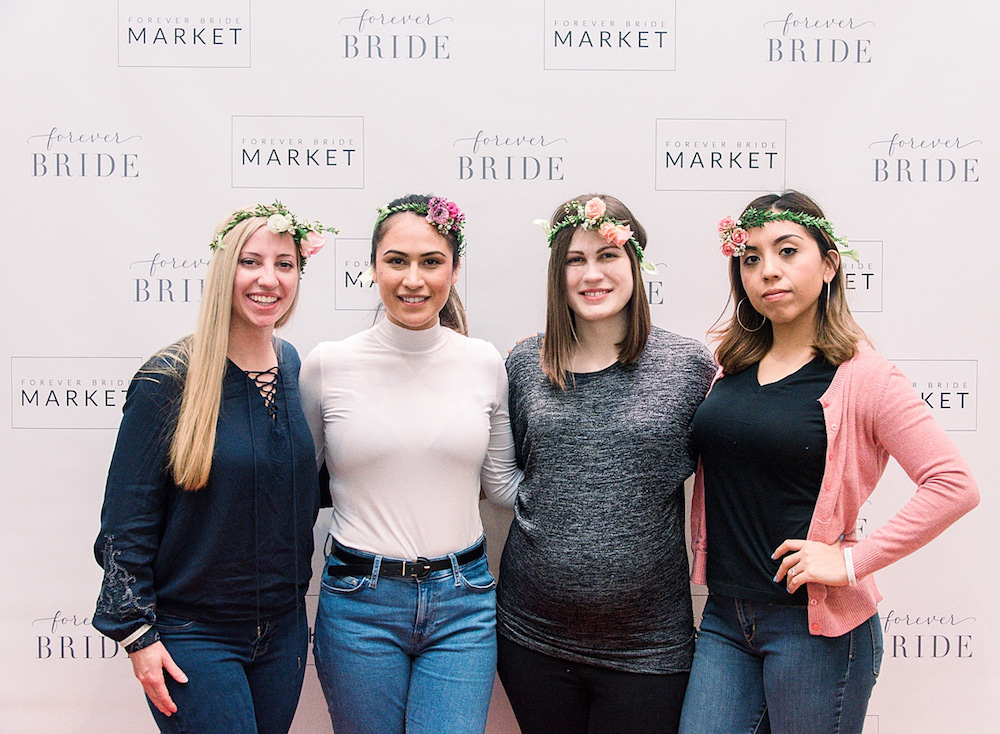 The Forever Bride Market Experience
There's so much to enjoy once you enter The Forever Bride Market, and VIP ticket holders get the best of the entire experience. You'll enter the Market through the sky bridge at the Radisson Blu, which will be filled with exciting wedding vendors like Savvi Formalwear, Mintahoe Catering & Events, and MSP Jewelers. There's also a mimosa bar set up on the sky bridge where you can pick up a drink to kick off the event!
From the sky bridge, you'll move into our pre-function space where you can browse even more of our amazing vendors! Here you'll find the Wedding Shoppe, where you can try on wedding dresses and bridesmaids dresses with your friends. They'll be offering amazing discounts, including up to 30% off wedding dresses, $15 off bridesmaids dresses, a free grooms' rental, and $40 off each rental when purchased in a group of five or more. You'll also find Cornerstone Chiropractic Clinic in this space, where you can stop and relax with a massage. Mirror Me Perfect will also be in the pre-function space, where they'll have a cute photo mirror that is perfect for selfies that you can print off and take home as a keepsake!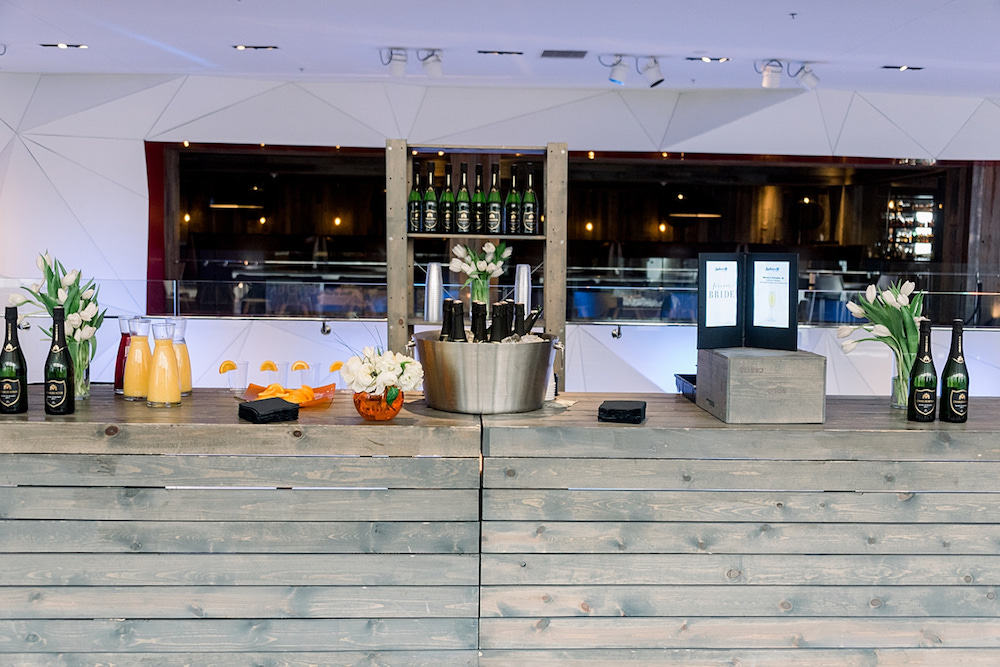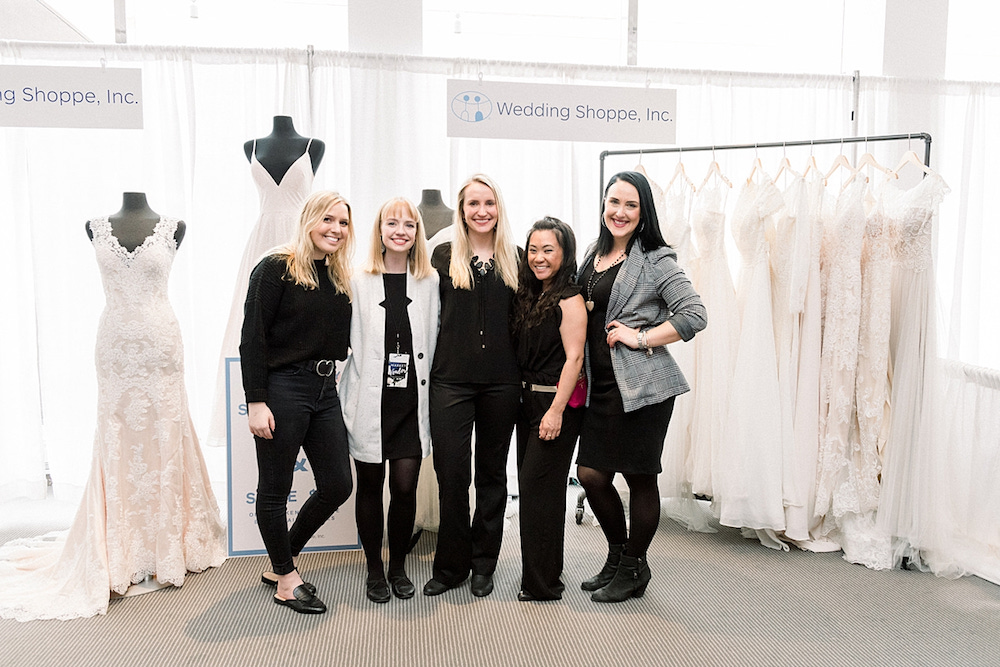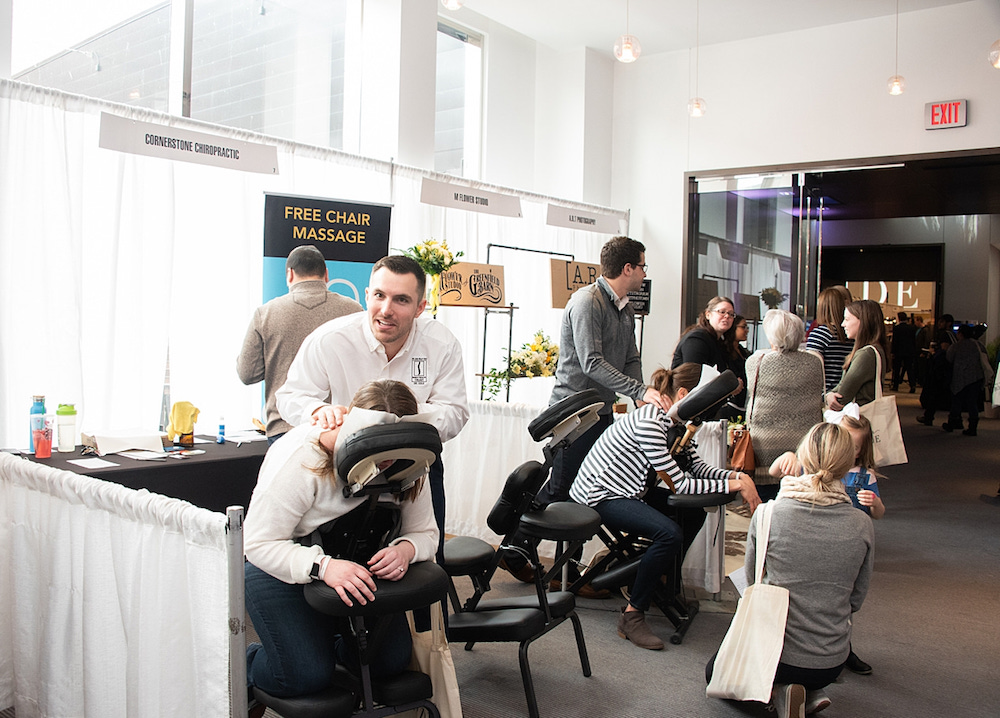 From there, you'll head into the ballroom, which has over 50 amazing local vendors to browse! No matter what vendors you're searching for, you'll be sure to find something to fall in love with for your upcoming wedding. The Forever Bride booth will be releasing all new merchandise, including an exclusive collaboration with Love Your Melon beanies, as well as pop sockets and tank tops ranging in size from small to 2X large. The ballroom will also have a flower crown station presented by Crazi, so you and your friends can make your own charming headwear. You'll also enjoy an interactive installation from Devon Dennis, lash & airbrush demos as well as 10-minute hairstyles from Nicole Fae, and plenty of other fun activities to get you pumped for your upcoming wedding!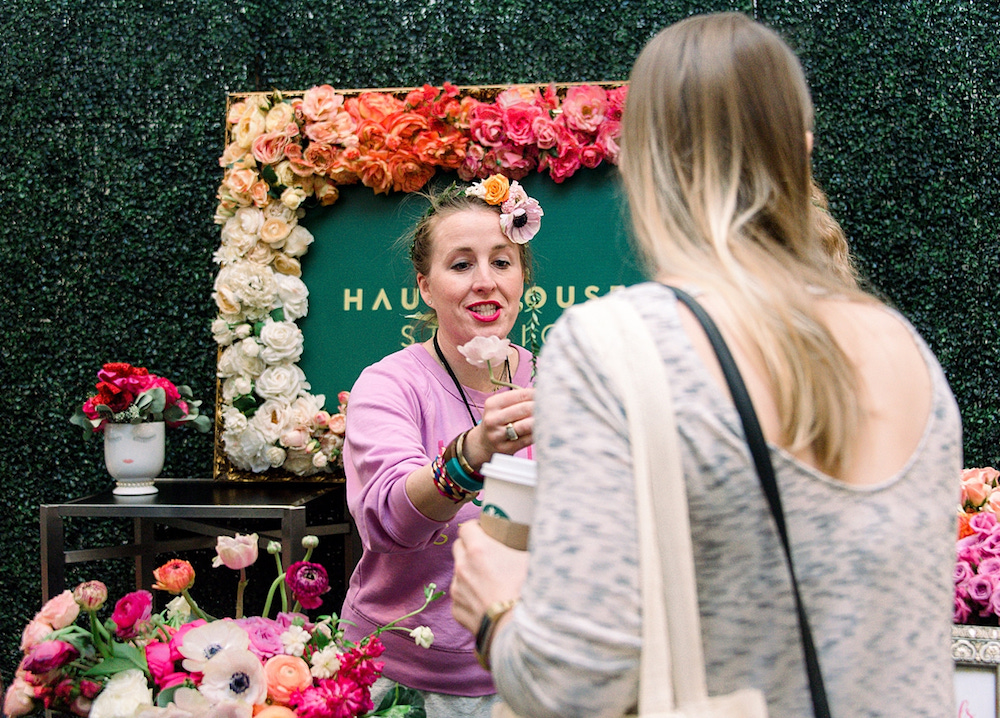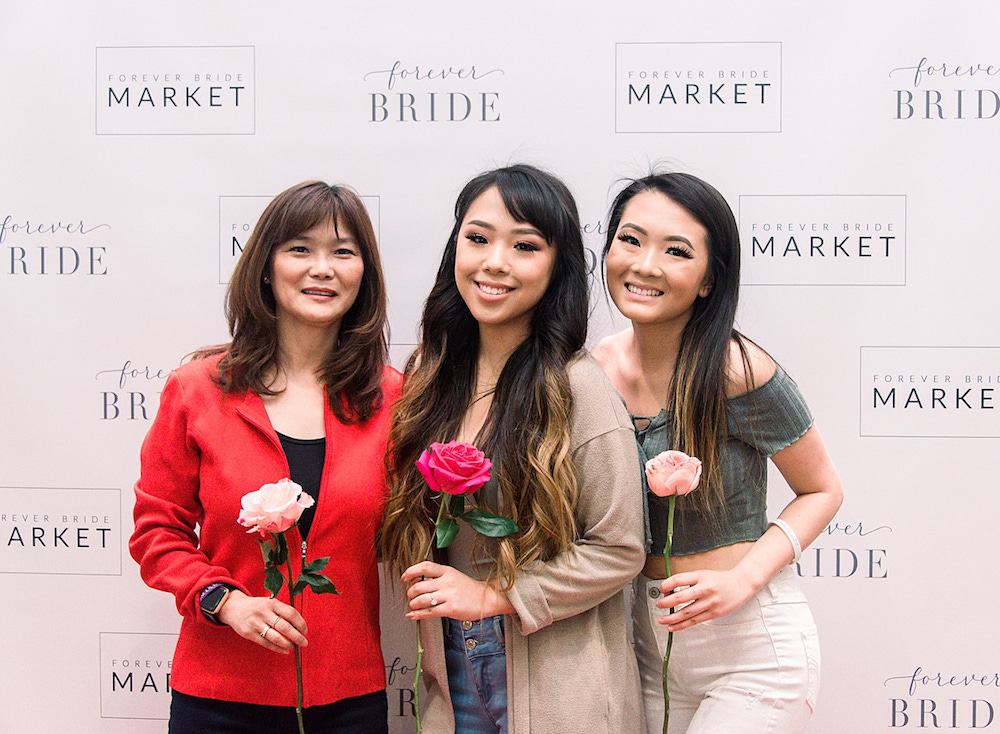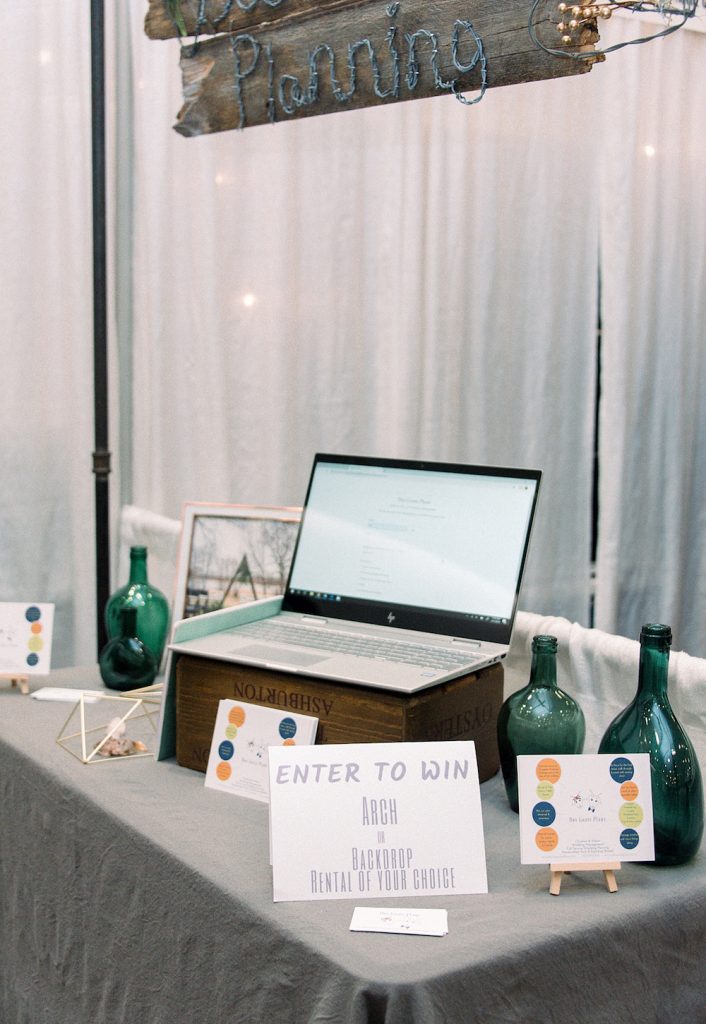 As you browse through the ballroom, you'll find even more amazing deals from vendors throughout the Minneapolis area. You'll get a chance to enter amazing giveaways, like $5,000 worth of flowers from Crazi, a free wedding cake from Hey There, Cupcake, a bed and breakfast weekend getaway from Cherry Creek Mortgage Company, and so much more. Not only will you have the chance to find the perfect vendors for your wedding, but you'll be able to do so at an affordable price! This is the perfect opportunity to get to know bakers, florists, photographers, designers, and other vendors and find one that really suits your style. With so many fun activities, the Market makes wedding shopping fun and relaxing instead of stressful.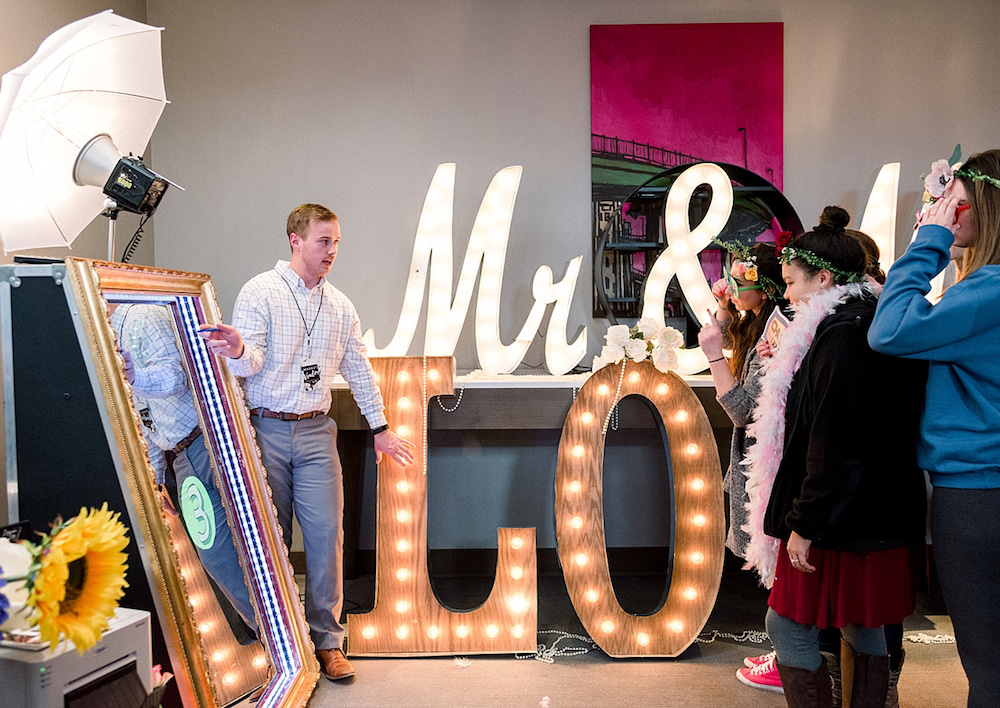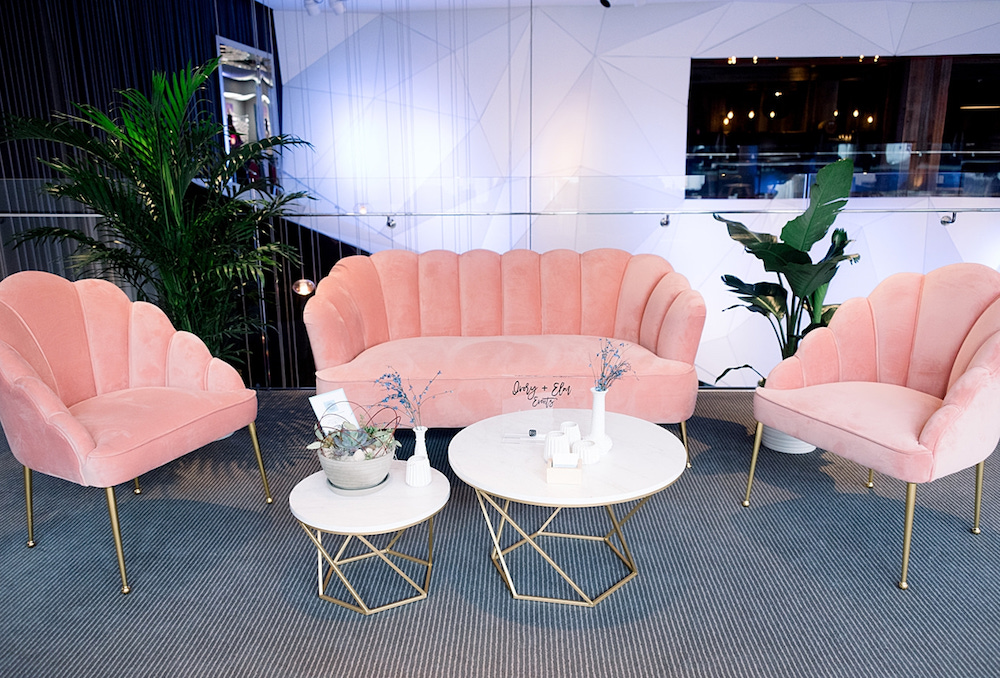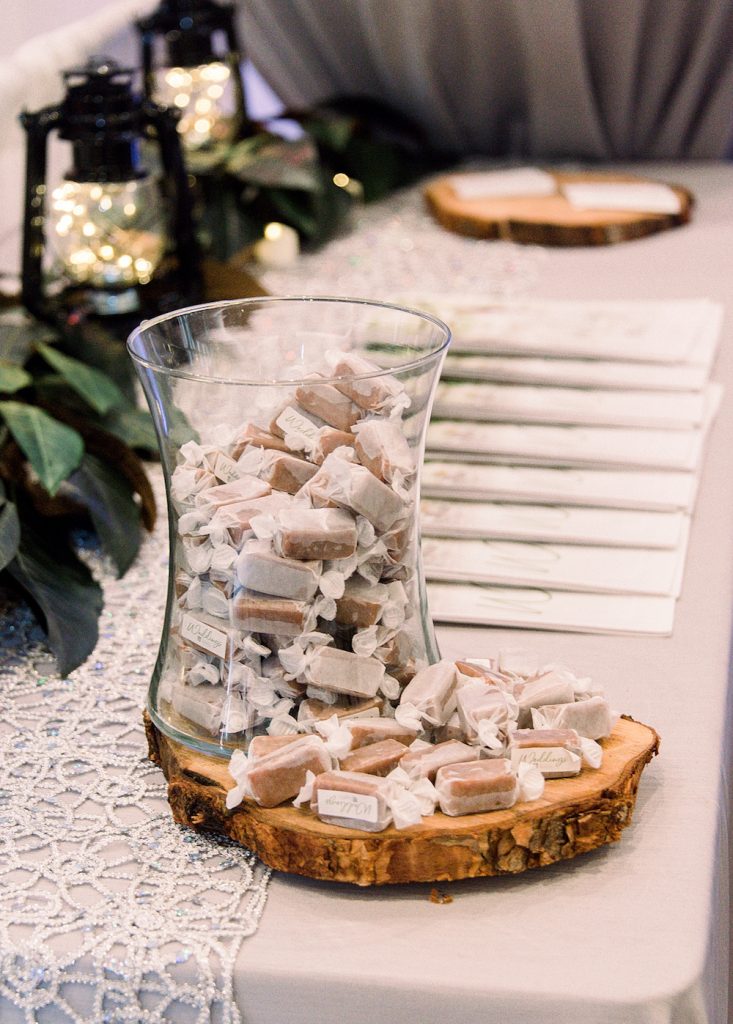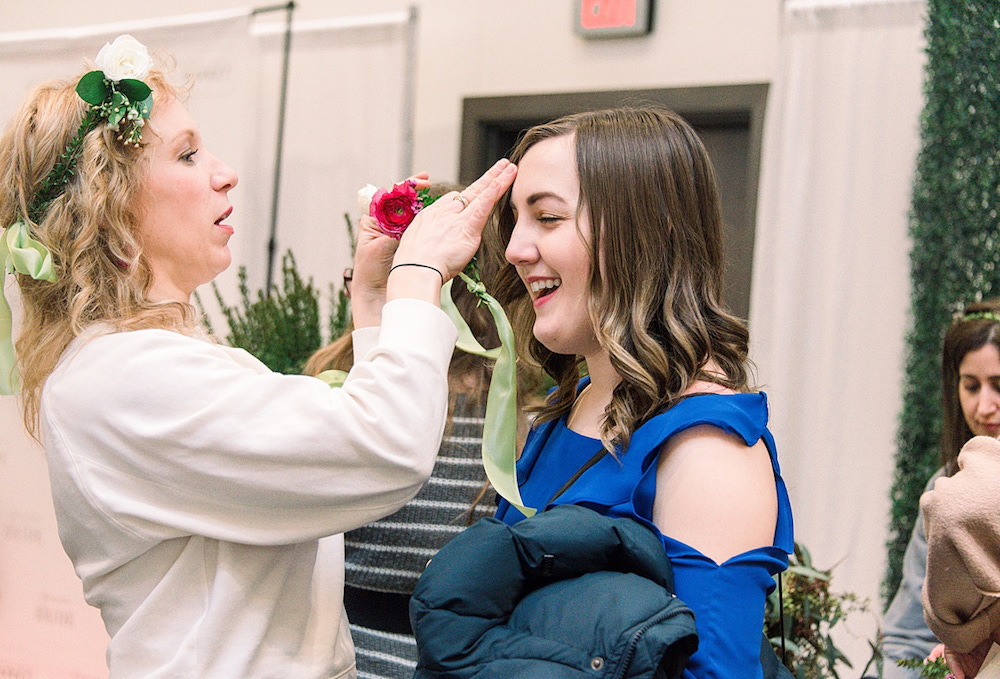 As a VIP ticket holder, you'll be one of the first brides in the Market, so you'll get to beat the lines and enjoy samples and activities before everyone else! We love creating a luxurious experience where brides can leave feeling happy, accomplished, and above all else excited about their upcoming wedding. Get your Forever Bride VIP ticket here today! You can also join the Market VIP Facebook group for more exciting deals and announcements, and check our events page for other wedding events in the Minneapolis area!
photos // Xsperience Photography