When planning their classic wedding in Pennsylvania, Kate and Austin Simpson knew they wanted to focus on being present throughout the big day. Despite unexpectedly rainy weather, Kate stayed grounded by journaling in her hotel room ahead of the ceremony and spending time alone with her new husband afterwards. "After the ceremony, Austin and I went upstairs to the bridal suite and had our first drink together as husband and wife. It was such an incredible feeling to spend alone time together. We really soaked that moment in."
Their focus on staying in the moment extended to the look and feel of their nuptials. The couple chose a black and white theme to not over-complicate the aesthetic of the celebration, which the bride describes as, "Classic yet modern, with a touch of trendy." For her wedding dress, Kate chose a strapless ball gown with a sweetheart neckline from David's Bridal. "When I'm fifty, I want to be able to look back at my pictures and still love my wedding look," she explains. "I loved the train on my dress, with the buttons down the back. It looks timeless and elegant."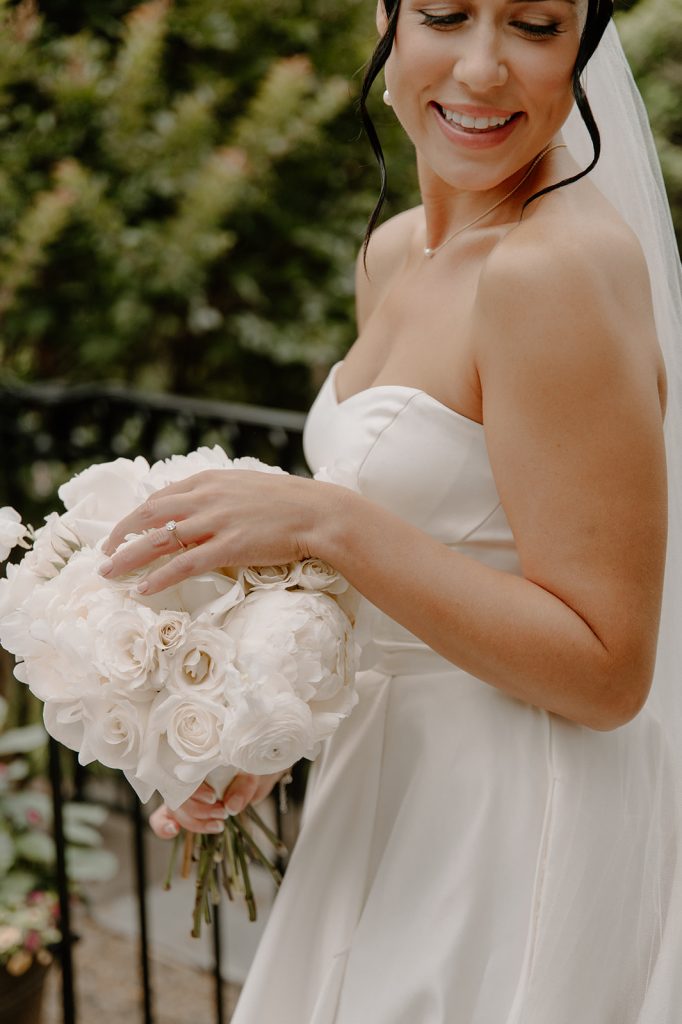 Kate dressed her bridesmaids in black one-shoulder dresses, also from David's Bridal. As more couples lean into clean and modern wedding looks, black bridesmaid dresses have surged in popularity, especially among brides who would like their maids to be able to wear their dresses again. For this classic wedding in Pennsylvania, the look perfectly matched the aesthetic at the venue, The Manor House at Commonwealth.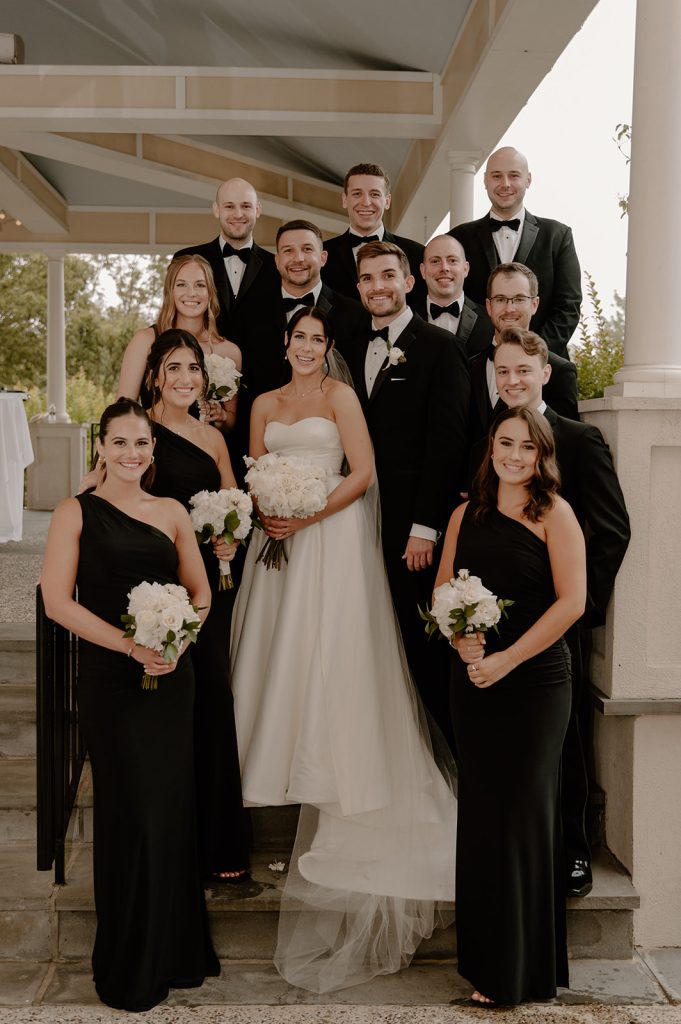 She encourages brides to follow their own style, and not get overwhelmed with paying attention to trends. "Do what YOU want to do! There are so many trends and TikTok videos with opinions, but at the end of the day, it's your wedding and you need to go with your gut."
Keep reading to see more images from this beautiful real wedding!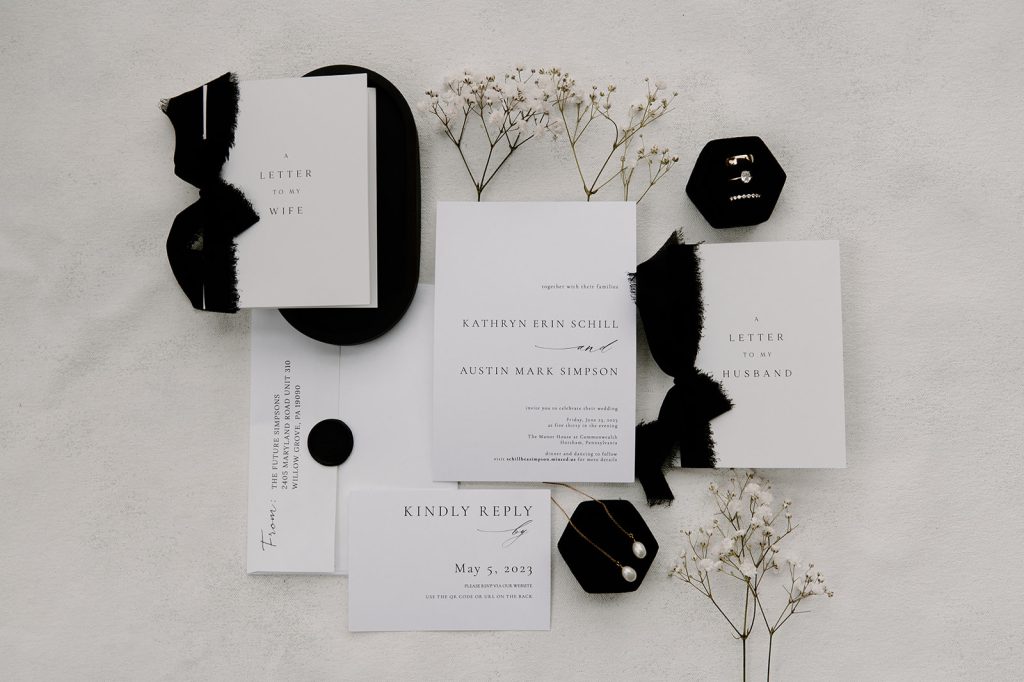 Wedding dress: Style WG4017 from David's Bridal
Bridesmaid dresses: Style F20543 from David's Bridal
Photographer: Toni Marie Photographer
Planning a wedding? Check out Pearl by David's for everything you need to plan your big day, from a wedding checklist to finding your dream vendors.