"We slept in, jammed to some music, slowly got ready, took pictures along the Mississippi River, had our friends and family on a private Facebook live, and made it official with a couple family members and our pastor. We laughed, cried, ate wedding cake… For that moment, we all forgot about what was going around us and just sat in the happiness."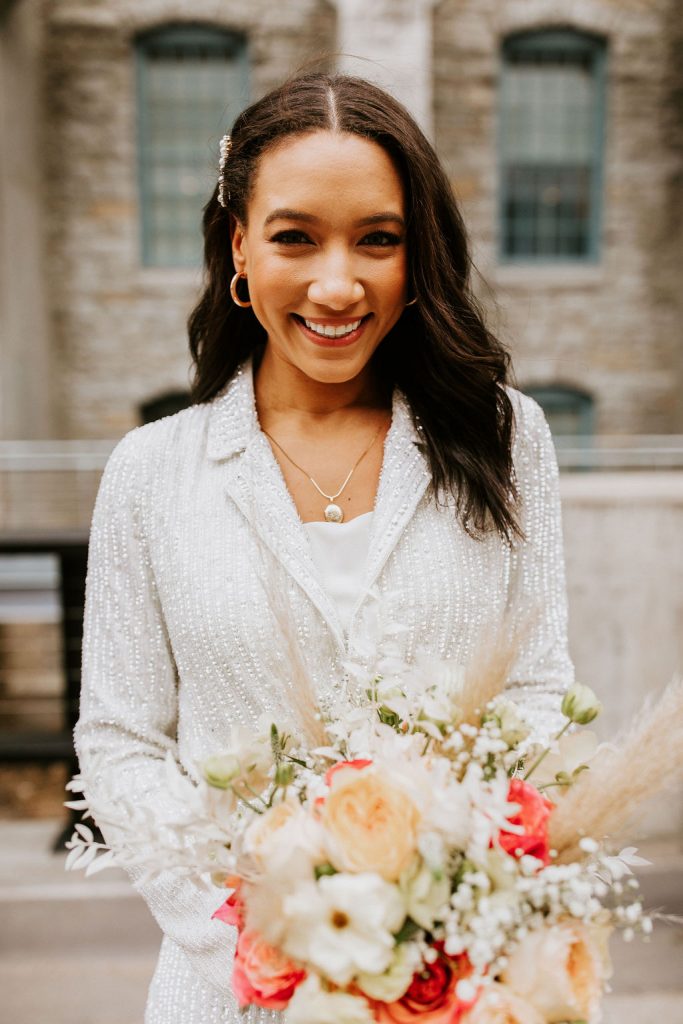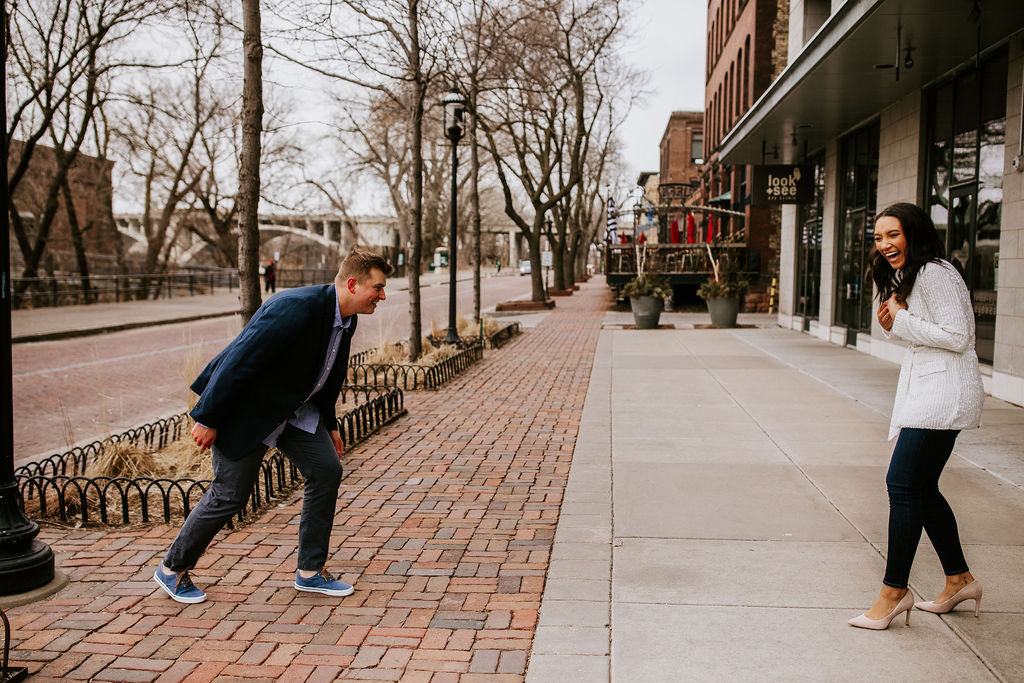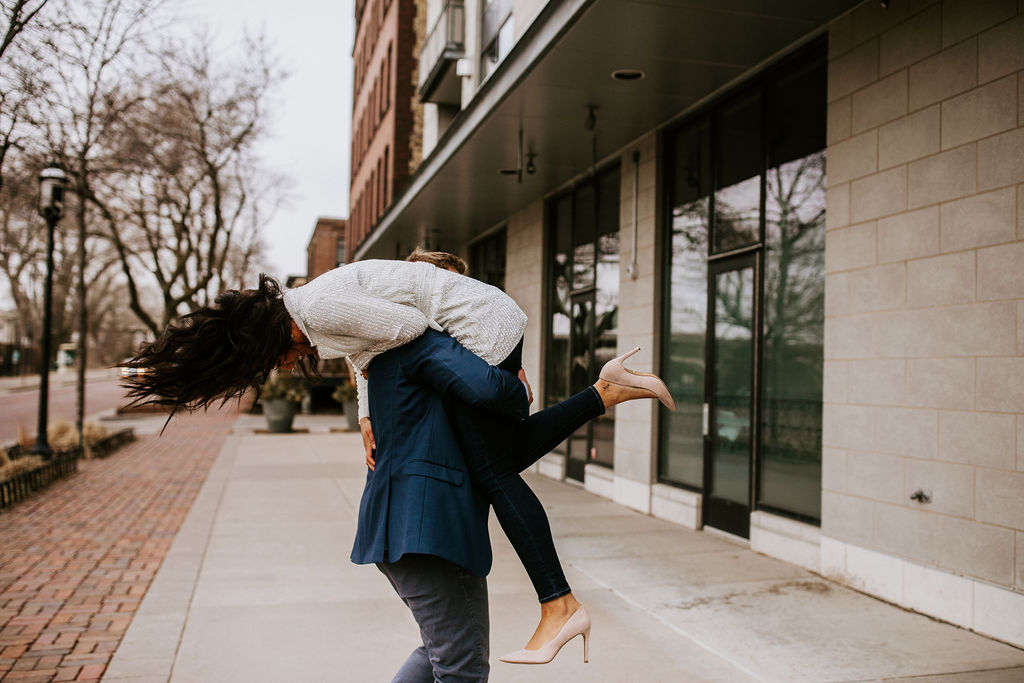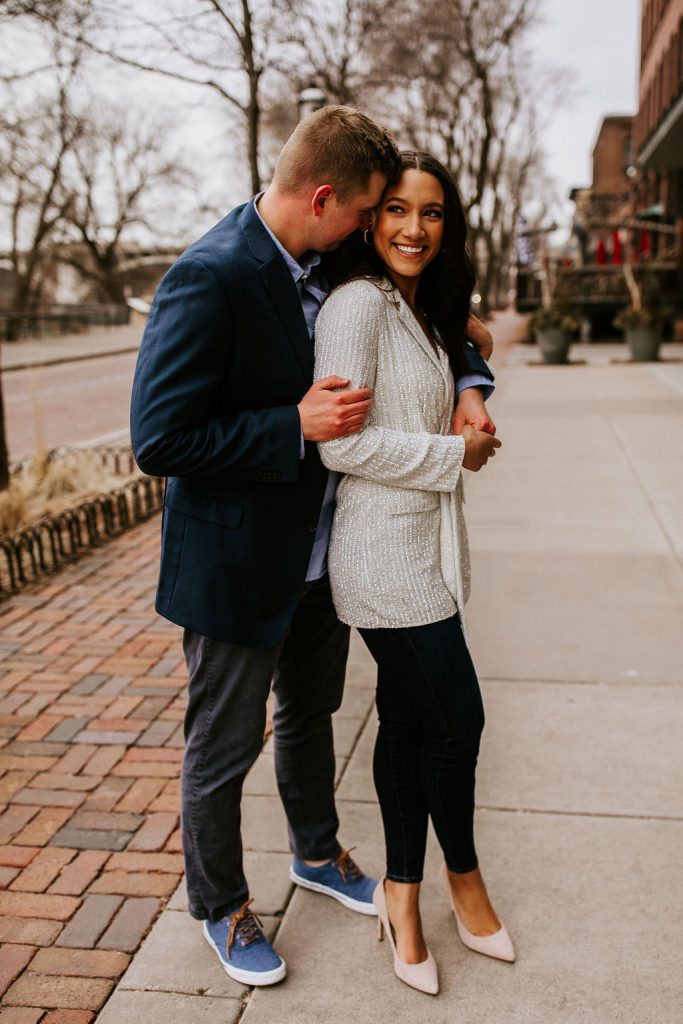 Jordan and Tyler's wedding day was supposed to take place at the Pinewood Weddings and Events in Cambridge, MN on March 21st, 2020 with around 200 guests.
Instead it took place in the St. Anthony Main area of Minneapolis with a total of eight guests, which included the grooms sister, her boyfriend, Jordan's uncle, the pastor, the videographer / photographer plus an assistant, and the bride and groom.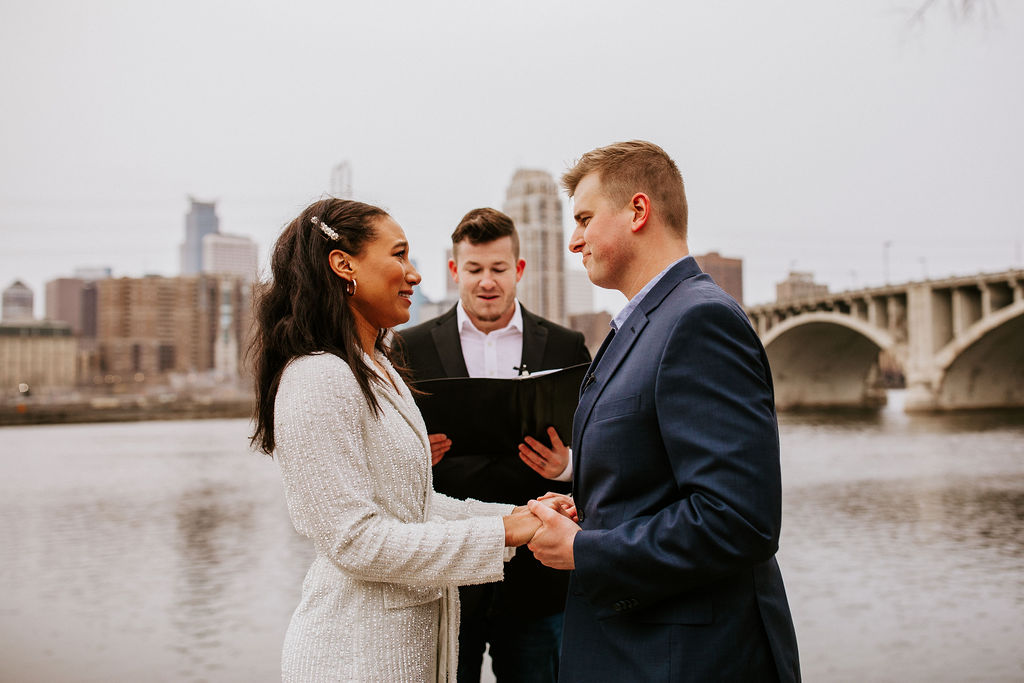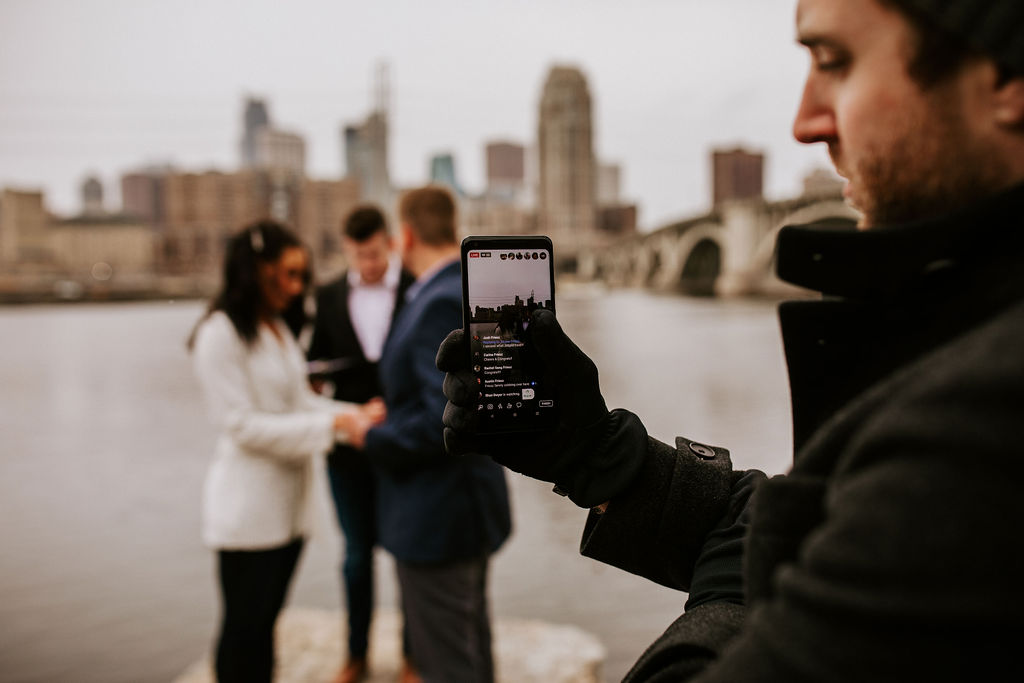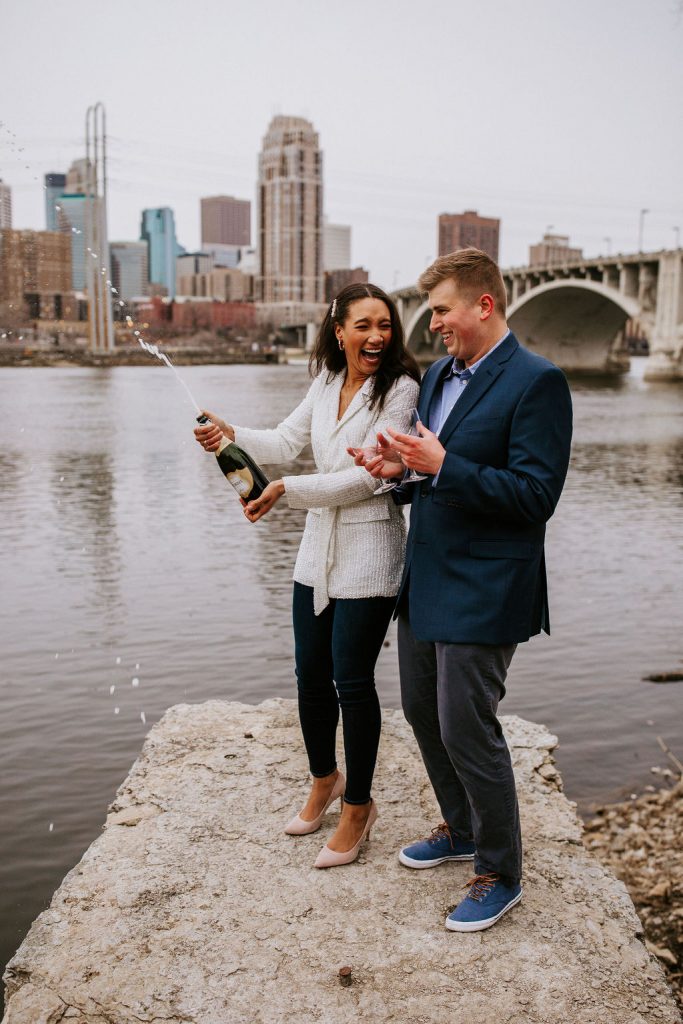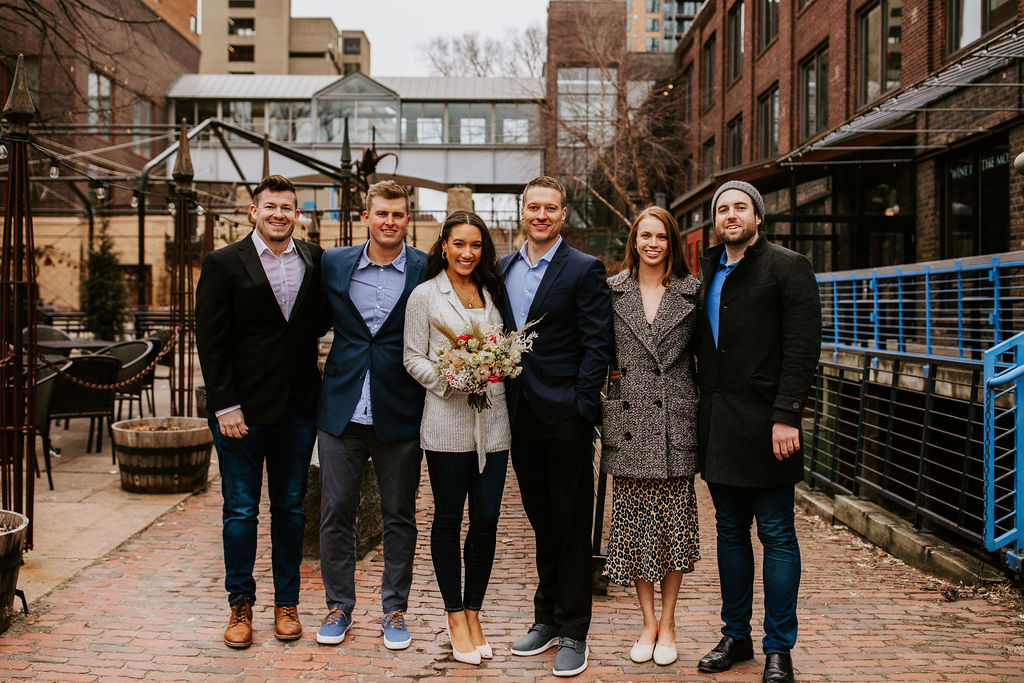 With circumstances changing by the hour the week of their wedding due to the Coronavirus outbreak, Jordan and Tyler had to make some tough decisions. Ultimately, they decided that getting married was the most important thing to them.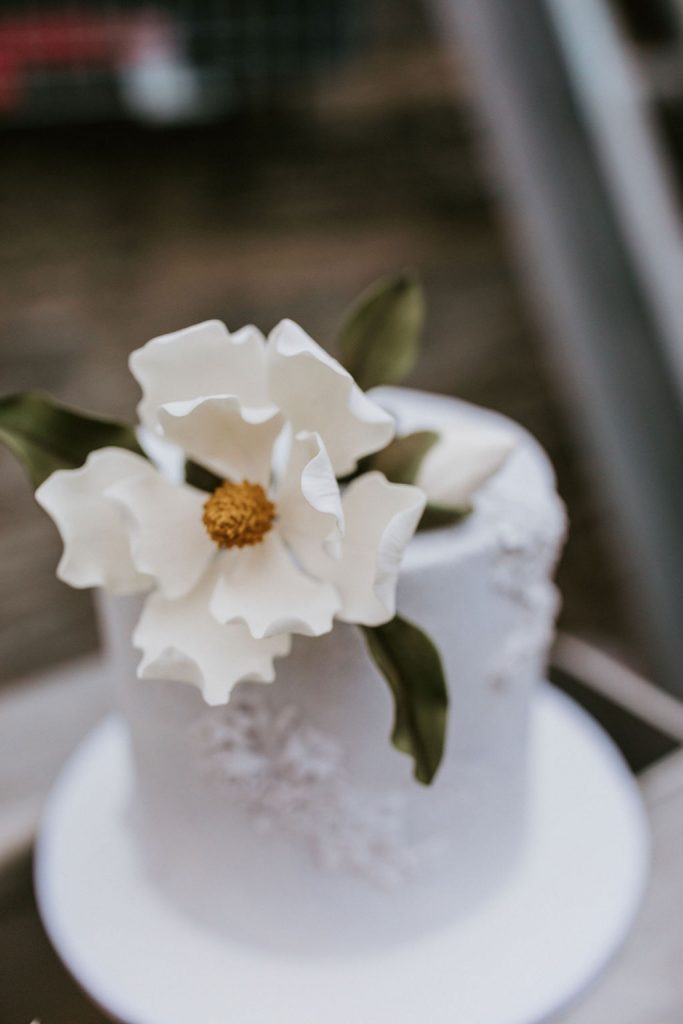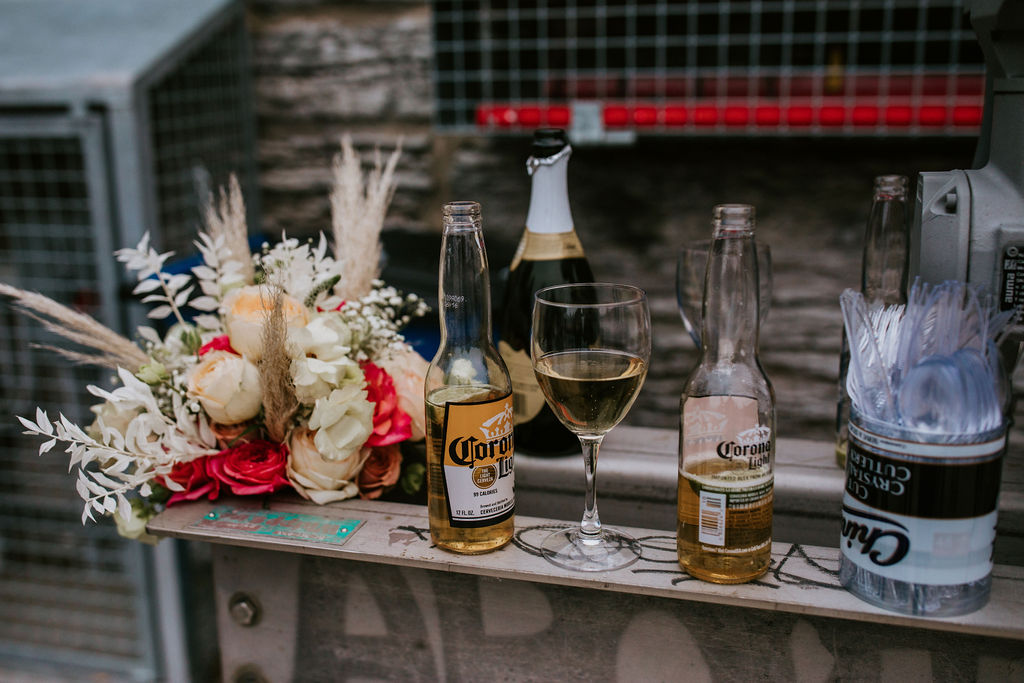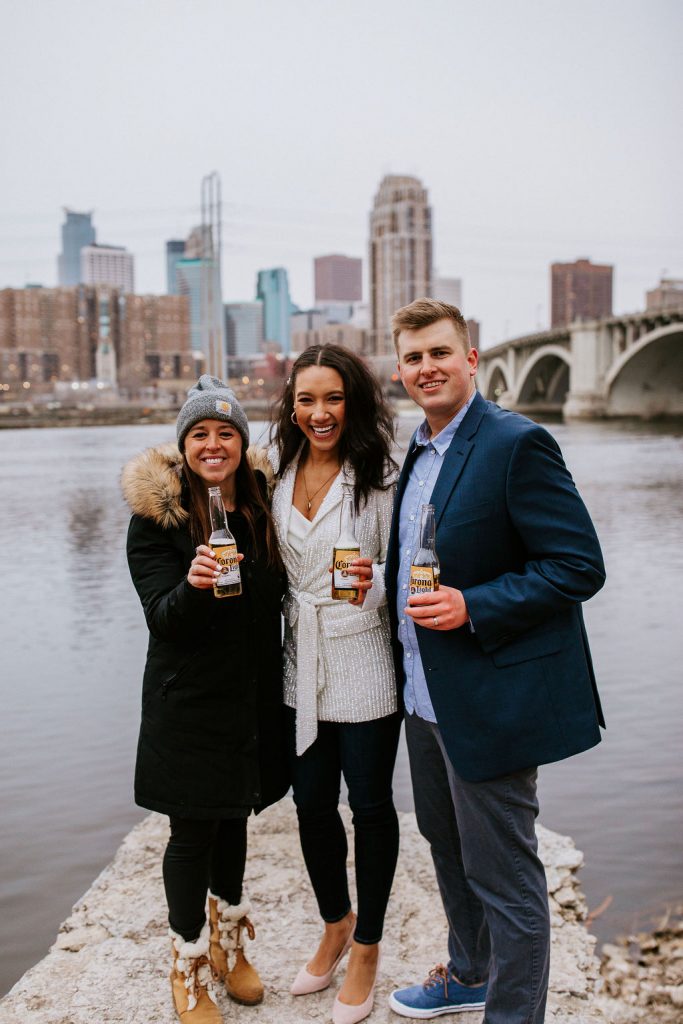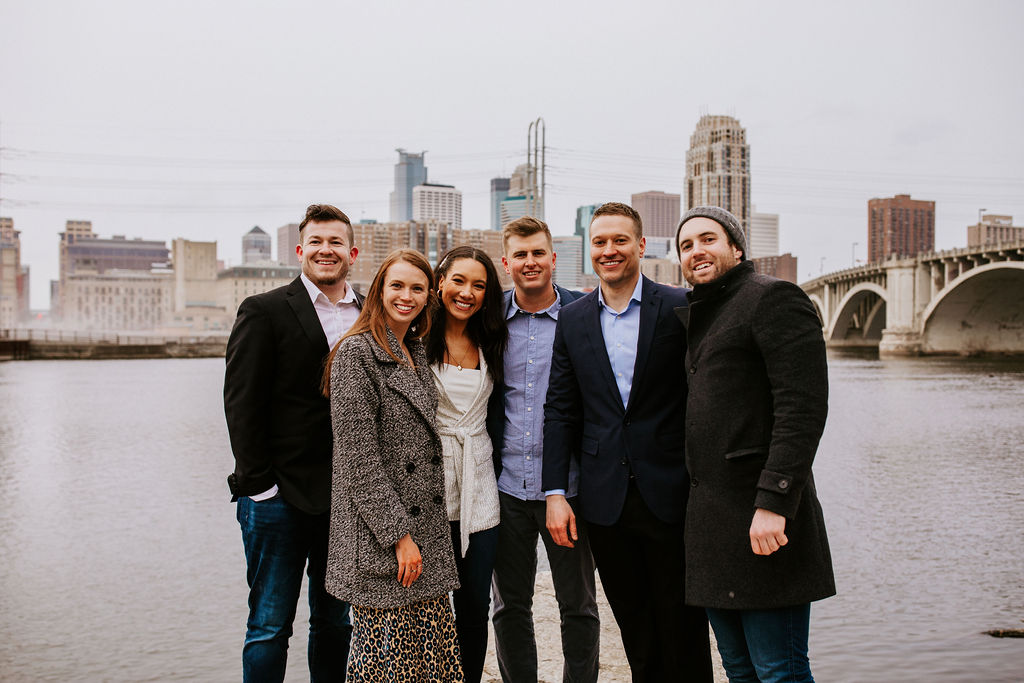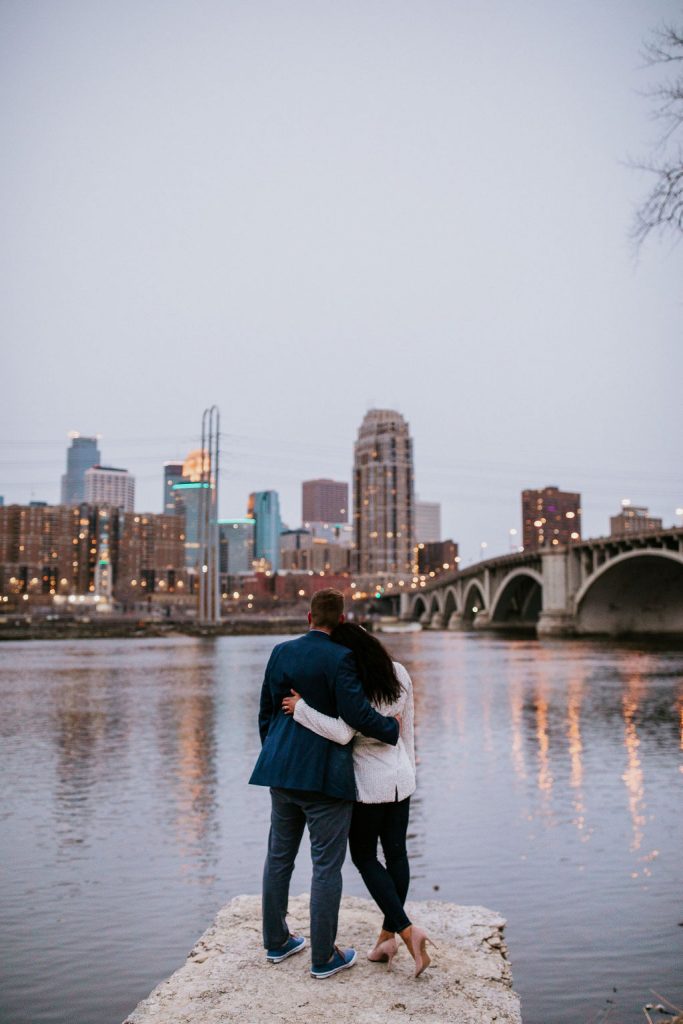 Photography & Videography by Kaylee LaMoine Film Co
Hair by Ingrid Kent
Cake by INK Sweets
Flowers by Bellamore Floral
Bride's blazer from ASOS