Fall may be approaching us and cooling the outdoor temperatures, but we are still holding onto summer a tad bit longer with this gorgeous summer wedding! As soon as these photos shot these through our inbox, we couldn't wait to share them with you!
Not only is this wedding absolutely stunning but it celebrates two cultures becoming one. Bithia + Caleb are a beautiful couple with evident + genuine love! And they decided to do something a little differently – to have a mini photo shoot before the wedding.
One of our (many!!) favorite parts: the bright pops of pinks that are bold statements against the country club's freshly cut green grass. Though, the style was kept simple, the Minneapolis skyline + bouquets spoke for themselves––classic + elegant with a dash of fun.
Let's see this mini photo shoot + pre-wedding inspiration, captured byLindsay Nicole Photography.
(Pssst. submit your wedding, engagement, proposal, etc HERE and you may be published on our blog!)
First of all…..she is one GORGEOUS bride!
He's pretty dapper too!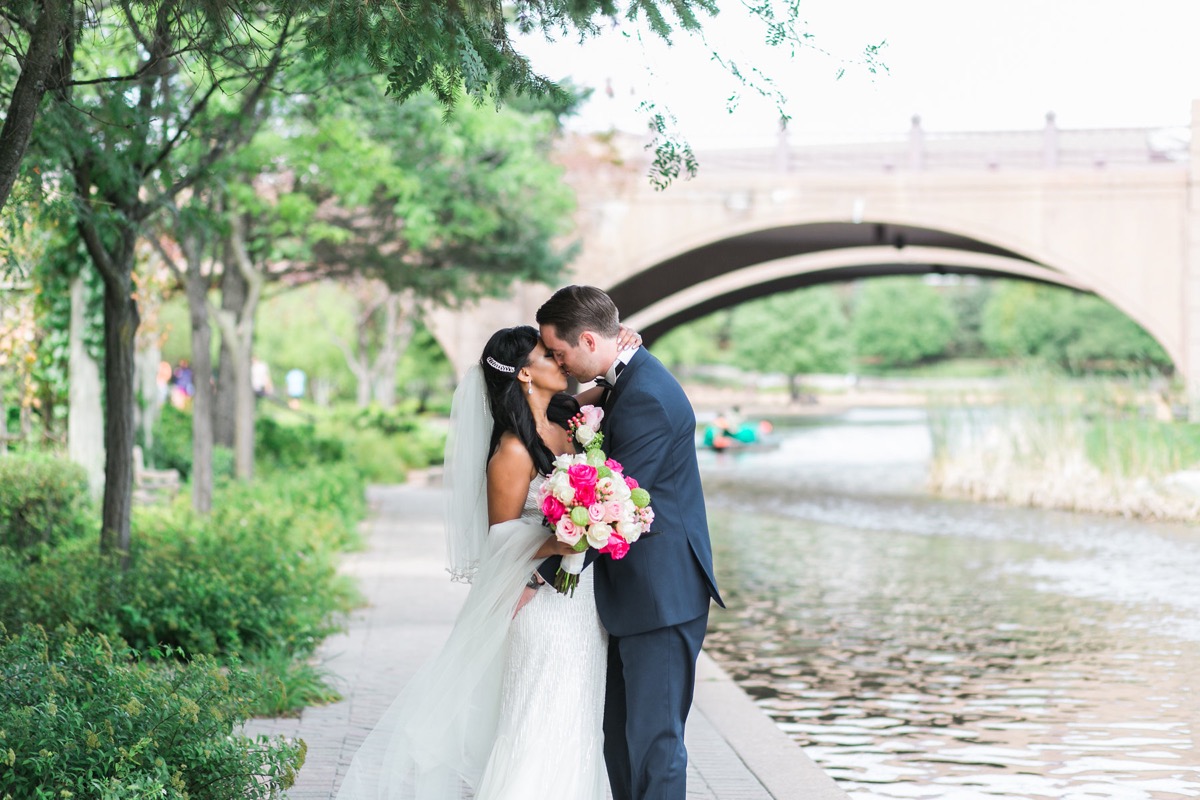 Event planning + styling was done by one of our vendors, Elevated Style Events. Make sure to visit their Forever Bride profile to get their exclusive deal.
How incredible is this shot?! That veil is elegantly blowing in the wind like a dream!
If you're totally into calm color schemes with pops of color in the bouquet (us too!), then we know you'll love this real wedding with pops of burgundy.
THIS! THIS! THIS!
Those pops of color behind Bithia + Caleb are everything.
Speaking of flowers, have you checked out our list of the BEST wedding florists yet? You will love them + their artistic work!
From the team at Forever Bride (who are forever oooing and awwing over these photos), congratulations Bithia + Caleb!