This Minneapolis-loving couple wed in a modern ceremony featuring the incredible city skyline and ended their special day with a cozy, winter-themed reception. Both bride and groom work in downtown Minneapolis and wanted to incorporate their love for the city into their wedding.
Empiria Studioswas able to capture their romance in gorgeous photos featuring bustling city streets and towering skyscrapers! P.S. Empiria Studios is offering Forever Bride members $150 off a wedding album when booking with them!
If you're like us and loving the city wedding vibes, we've got even more inspiration for you! Check out this Elegant Romance in the City Skylinewedding for more gorgeous Minneapolis views, or head south for this Lavish Hotel Wedding in downtown St. Louis, Missouri!
We love the teal + baby blue accents sprinkled throughout this wedding — you can even find it in some of the skyscrapers!
Such a vibrant, beautiful bride!
The venue's huge windows add tons of natural light and a beautiful, bright backdrop!
LOVING this fierce photo of the bride in downtown Minneapolis!
The reception had a cozy winter theme with the cutest pinecone place cards!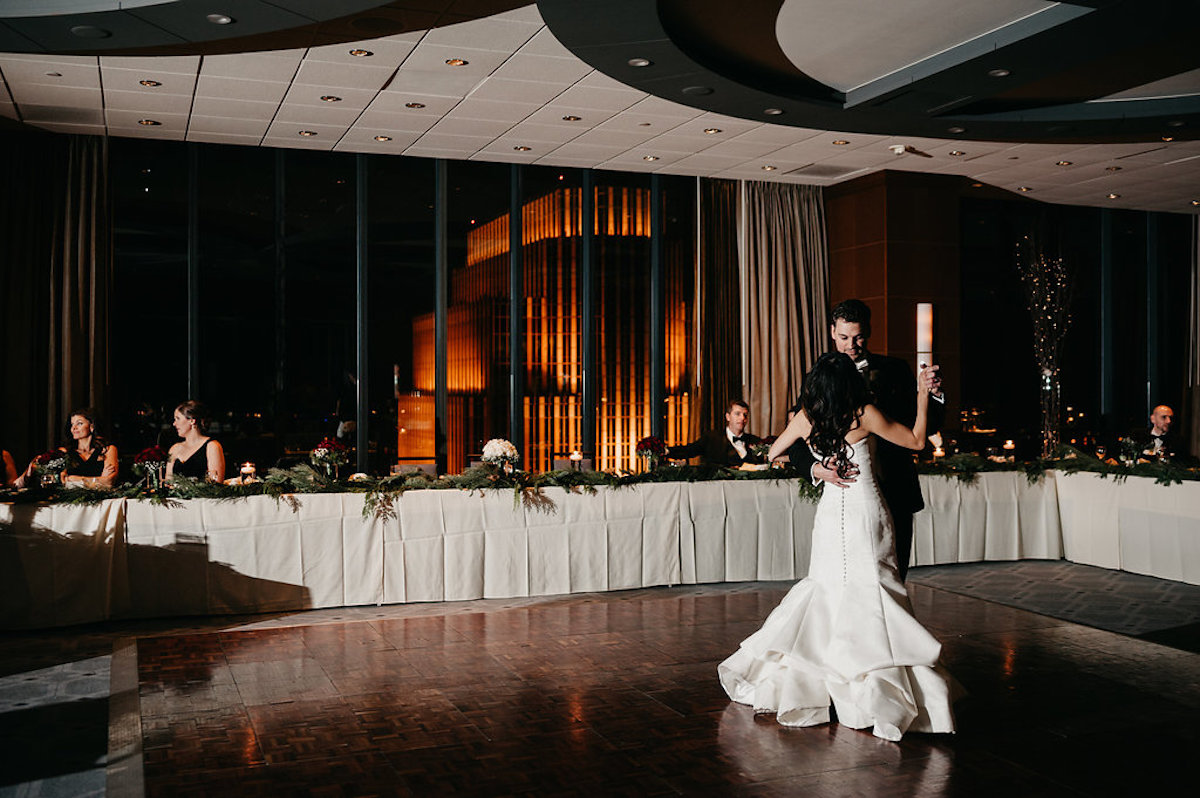 It doesn't get much more extravagant than a first dance with the lit up Minneapolis skyline in the background!
Speaking of a stunning Minneapolis skyline, you'll love this Elegant Romance in the City Skyline too.