Moriah and Jake's romantic fall wedding took place at the Elm Creek Chalet in central Minnesota.
The two met through mutual friends several years ago on a camping trip. Jake proposed to Moriah on a regular Friday evening — they were watching a movie together when it suddenly stopped, and a beautiful slideshow of images of their relationship began to play on the screen. It ended with Jake asking Moriah to spend forever with him.
Their perfect wedding day,captured by the talented Laura Robinson Photography,began with a downpour, but the rain let up and made way for a beautiful, overcast fall day. Not even the threat of rain could dampen the sheer joy of their wedding day!
The chalet offered a rustic yet modern style, featuring a large stone fireplace that acted as the perfect indoor backdrop for their ceremony.
To find more beautiful wedding venues, browse through our Ceremony and Reception Venues for tons of options that all offer special deals for Forever Brides!
The bride's bouquet was cascading with neutral blooms and greens, the perfect accessory to her lace and tulle gown.
Click here to see our full list of incredible florists who will make the bouquet of your dreams!
The groom was so excited to marry his bride, he literally skipped down the path to her during their portraits. How cute!
We're obsessed with these moody, woodsy shots!
Don't let the idea of a huge wedding party stress you out! Moriah and Jake decided to keep things intimate with just their closest friends.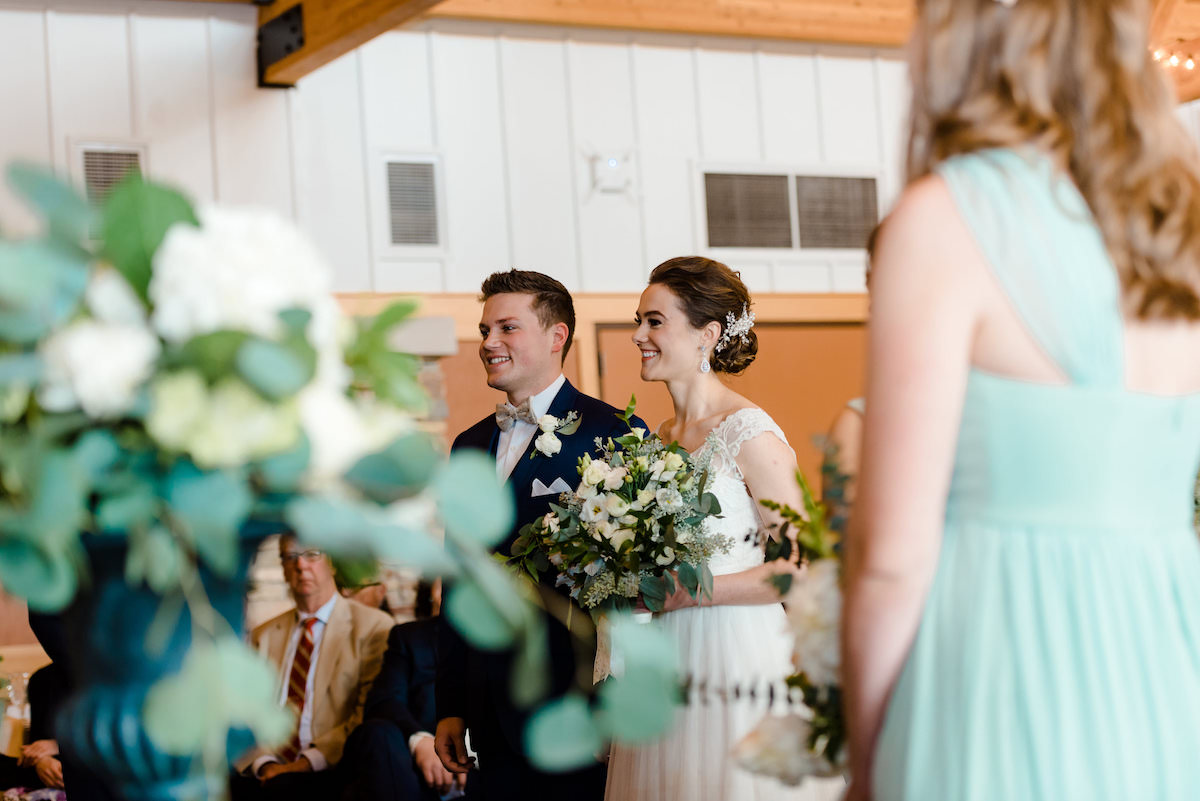 The couple went with a woodsy, garden-party theme that was accented with wooden centerpieces covered in moss and adorable log-style card holders.
The canopy of cafe lights in the chalet added a beautiful ambiance to the evening!
Guests were gifted with sweet family-farm honey jars, perfectly complementing the rustic feel of the day.
The delicious cupcake bar was a huge hit with several flavors of decadent cupcakes to go with their custom cake.
Whether you're looking for a more traditional wedding cake, or a unique dessert bar, we've got you covered with a great group of Cakes and Desserts vendors!
That's a wrap on Jake and Moriah's special day! We hope you loved this cozy, autumn chalet wedding as much as we did!