Ever consider turning an airplane hangar into your wedding reception? Layce + Brandon did when they transformed his dad's corporate hangar at Mankato Regional Airport into an elegant wedding dream.
Their day began with a traditional church ceremony and portraits in a nearby park, followed by their hangar celebration that even included an actual airplane.
Ah, just wait till you see these photos. We adore weddings that are creative, offbeat, and include a personalization of the bride + groom. Couple it with DIY projects and you have us flying over the moon.
Ready to be a tourist? You're just in time… Now boarding brides who are ready for their wedding inspiration to takeoff. We're guaranteeing you first class seats and a smooth flight into Layce + Brandon's beautiful day. Hurry up and grab your one-way ticket to see all the goodness Laura Robinson Photographycaptured.
Our first stop of the trip… these *gorgeous* gold +
glitter wedding invitations by Ginger P. Designs.
Hair styling + makeup by Karizma.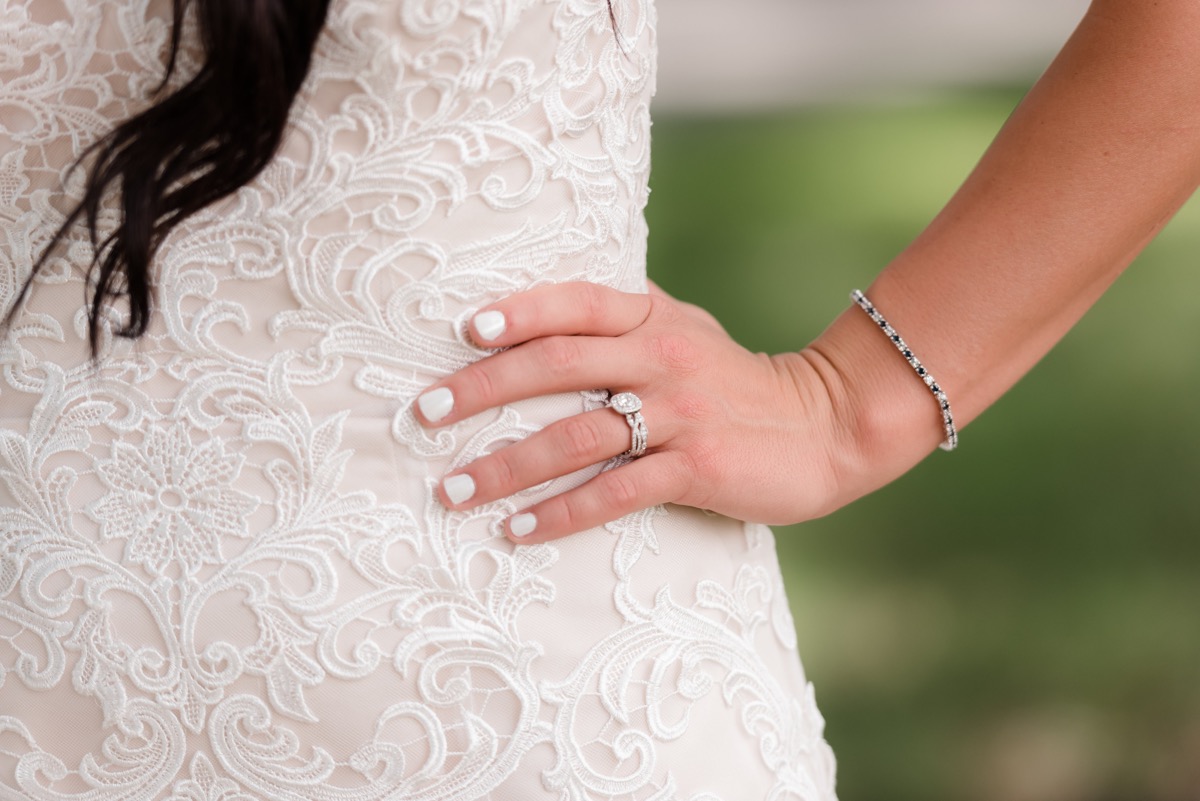 That twist. What a dream. Flawless work, Exclusively Diamonds.
Soft pink + white hues = simply elegant. Lynette's Touch of Design really worked their magic.
And of course you can't forget about the shoes. Layce wore Blue by Betsey Johnson and totally rocked it.
Paired with the glittery heels, she donned an Allure Bridal gown from A Formal Affair…
…while the groom was polished in J. Longs attire.
And together they looked like they were straight out of a magazine.
Oh the levels of emotion when the bride walks down the aisle to her husband. It's our favorite part!
AWWWWW.
We're all about creativity + adding uniqueness to your wedding day. The way the couple transformed this Mankato Regional Airport hangar is perfection.
And that airplane sitting in the corner.. how cool?!! The hints of gold and glitter that filled the space gets all the heart eyes.
P.S. If you favor adding uniqueness + personality into your day, here are 5 ways to make your wedding stand out. We even have a separate Unique Services section on our website here.
Another unique personalization they added: an Oreo Cookie bar in place of wedding cake––the bride's favorite! Mmmmm dessert is the best.
We'll take a birthday cake flavored
Oreo, please!
This reception illustrates how you can make anything ordinary and turn it into something extraordinary. (Cliché but true, don't you think?!) ….like with these fun projects!
And off they soared into the night. We wish you lovebirds a long, joyful flight of nonstop adventure.