Hilary and Justin's love story started at the ripe age of 14 at their middle school in Centennial, Minnesota. Hilary always had a crush on Justin even though time would pass and separate the two. Then one day in college, fate kicked in and Hilary and Justin bumped into each other triggering the start of a beautiful love story. Tying the knot on January 2nd of 2015, the sweetheart couple has since moved to Seattle. This is their love story!
Hilary and Justin were wed in a magnificent church in St. Paul. Wall sized stained glass windows and huge wooden arches made Hamline United Methodist Church a stunning location for their ceremony. The bridesmaids wore wisteria colored gowns and were adorned with warm mittens, scarves, and Minnesota friendly footwear, completing Hilary's vision for a romantic and cozy wedding. The reception was held at the Vadnais Heights Commons with warm colors and elegant decor contrasted with the winter wonderland that swirled just outside.
Congrats to the happily married couple & to the latest addition to their family, Stanley George…their new puppy 🙂
Love the winter-y Christmas touch of the branch.
*goosebumps*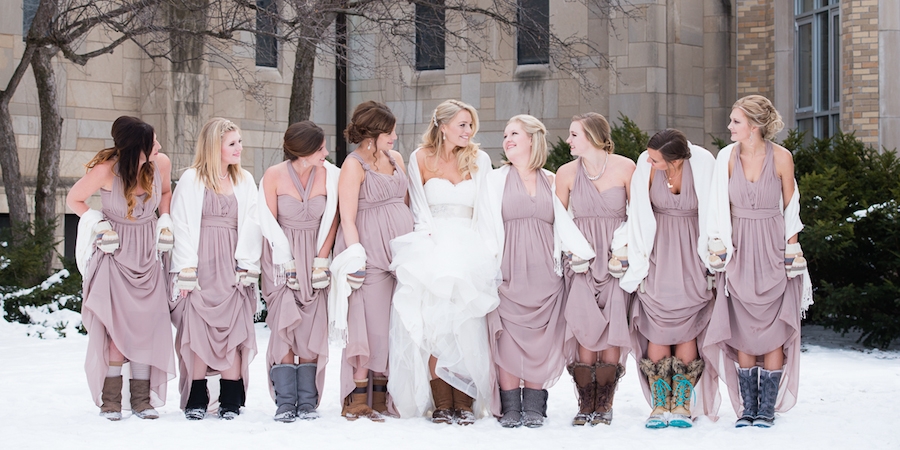 HOW FUN!
Gorgeous church, especially in the enchanting snow!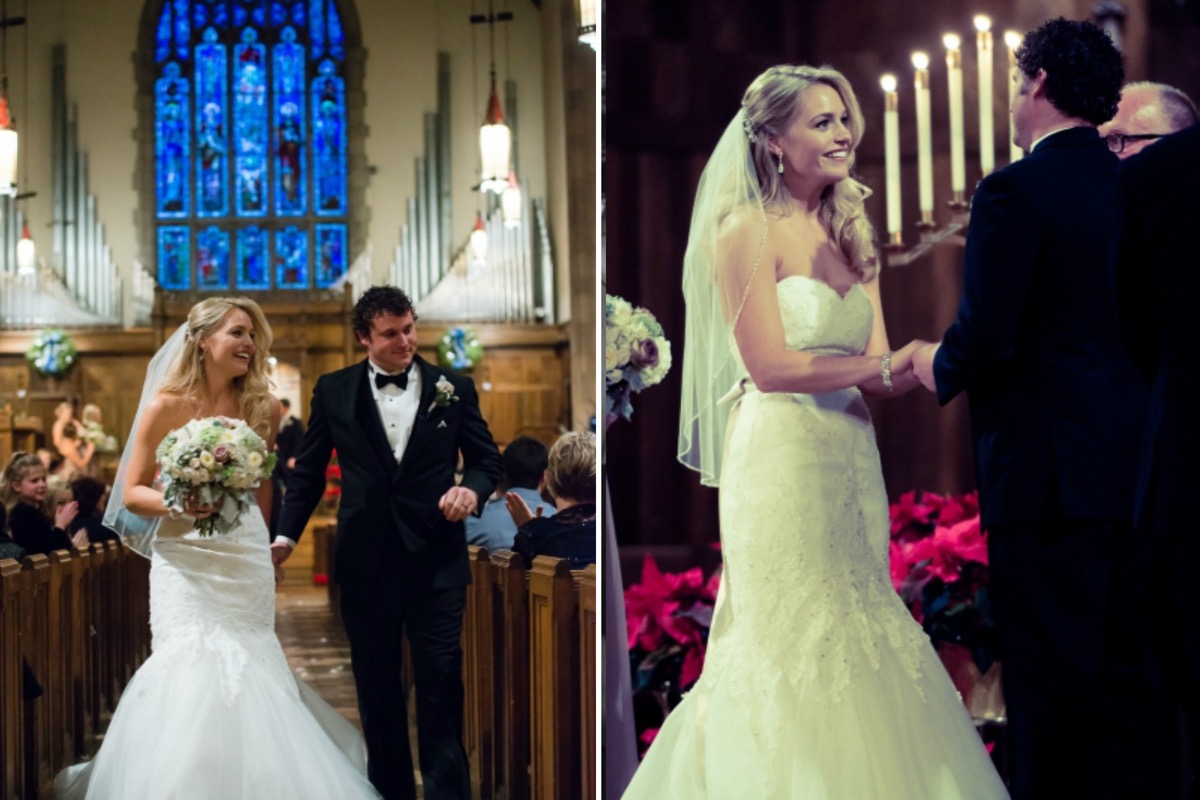 WAHOO!
Love the silliness of the wedding party.