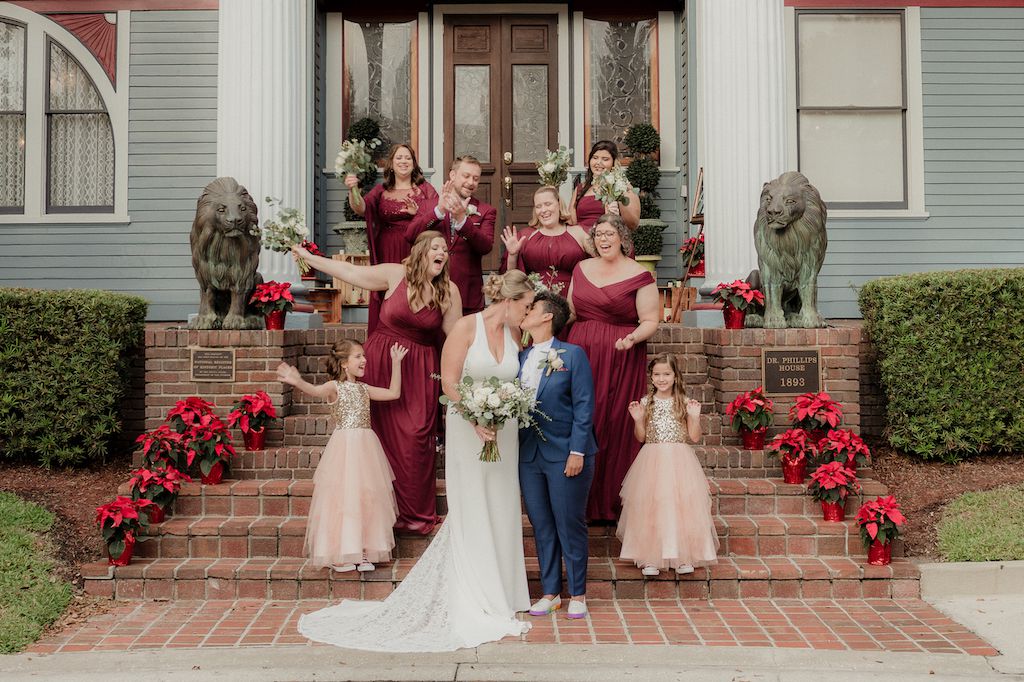 Dreaming of fall-time nuptials in a warm-weather state? Major wedding inspiration is coming your way! Newly-weds Aislinn & Maria are sharing details with us on how they planned their picture-perfect day. From the dress to the venue and even the delicious desserts, every detail of their day was unique to them. Keep scrolling to see more from this fall wedding in Orlando, FL!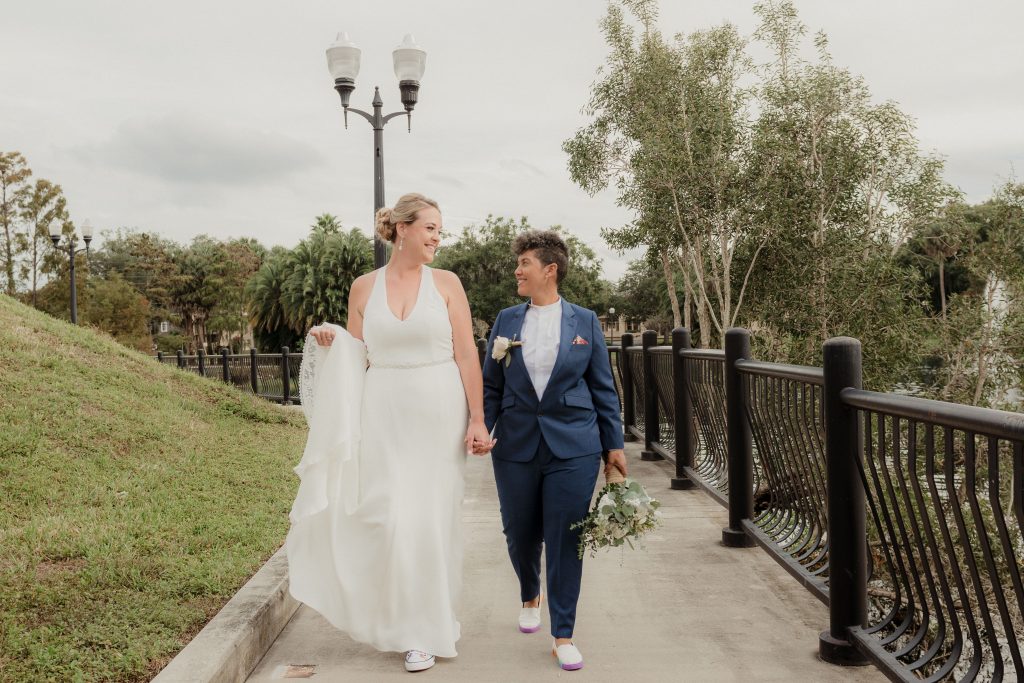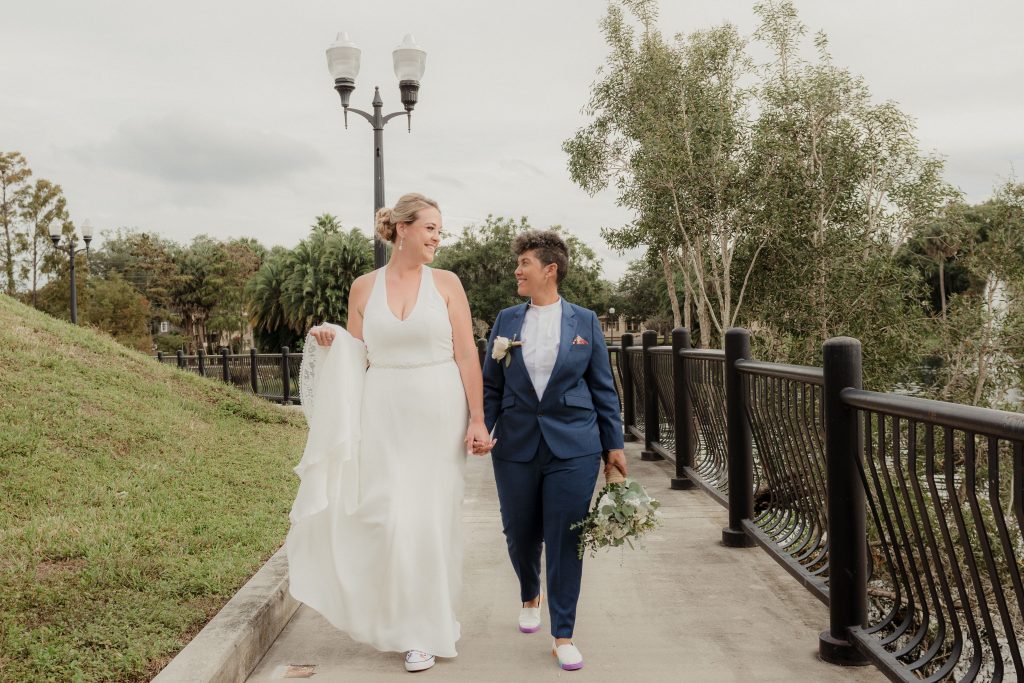 "Maria and I actually met on Bumble! We were both teachers and that started the conversation. Talking was so easy and I found myself checking my phone often. Smiling when I saw her name pop up. I was so nervous on our first date I couldn't make eye contact for like the first five minutes. Maria was so kind and made me laugh that I decided to relax and even ordered a second drink. She has been making me laugh daily ever since." – Aislinn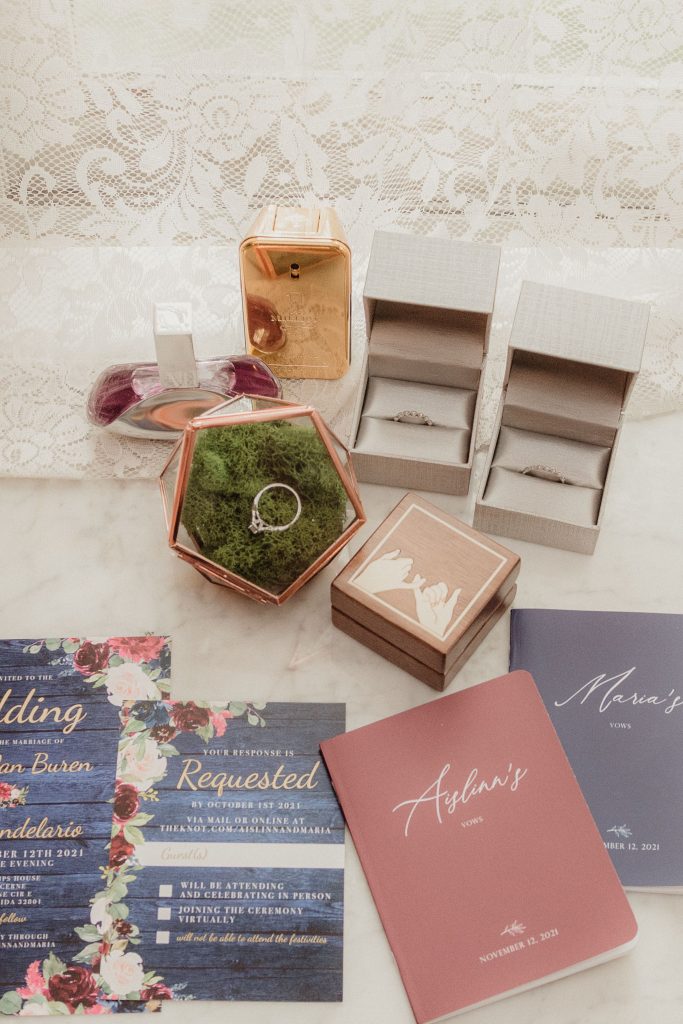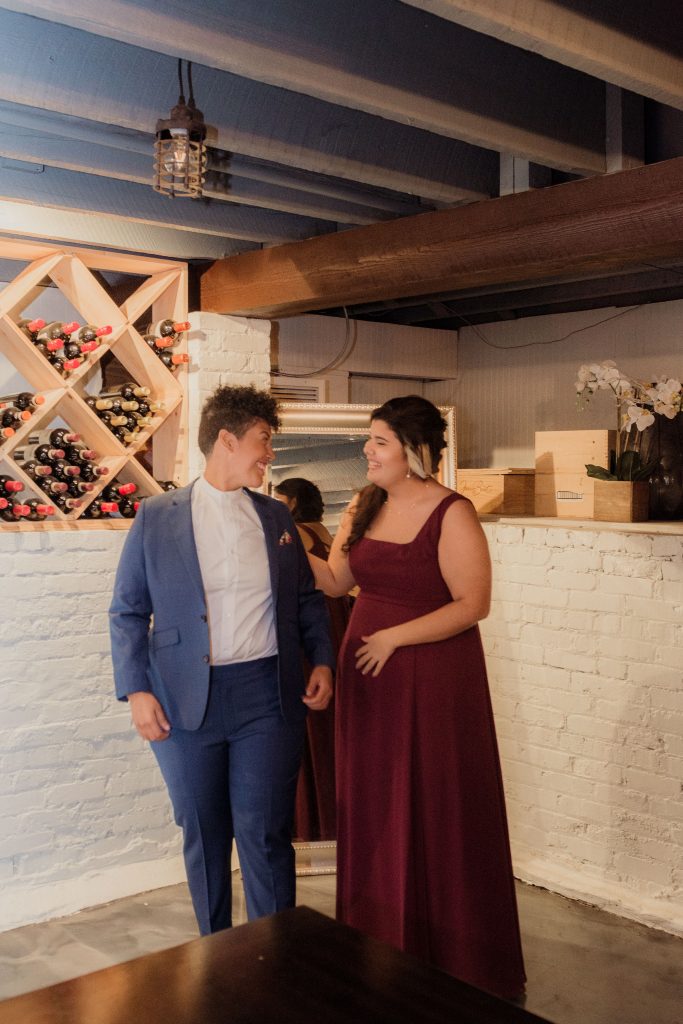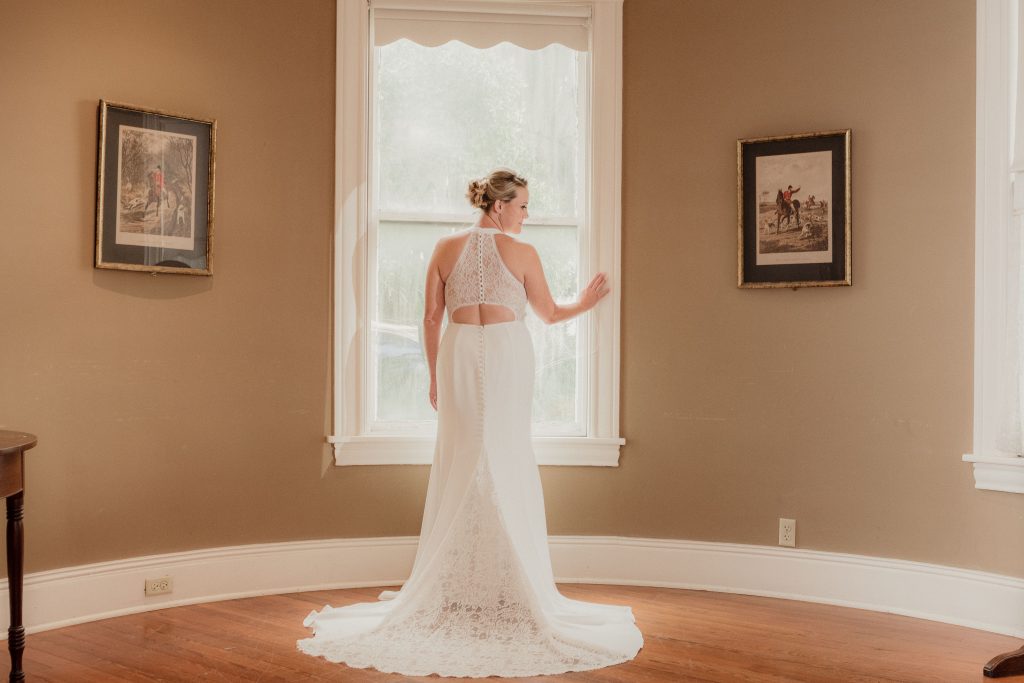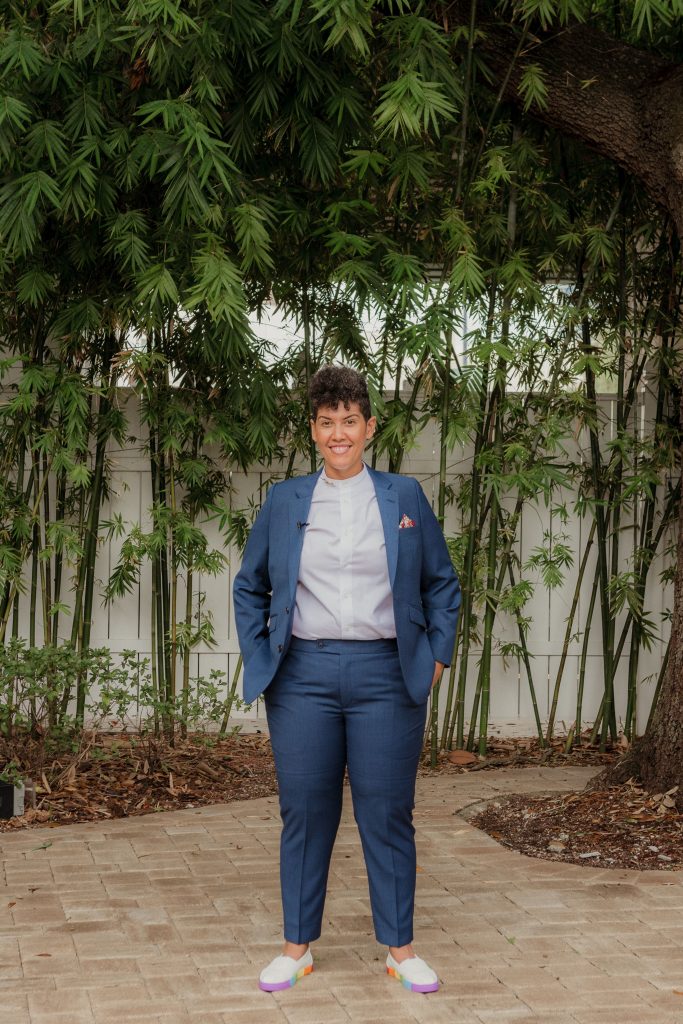 "We are two very practical people so it took us a long time to decide on what our look would be. Maria went with a custom suit, and I said yes to the dress at David's Bridal." – Aislinn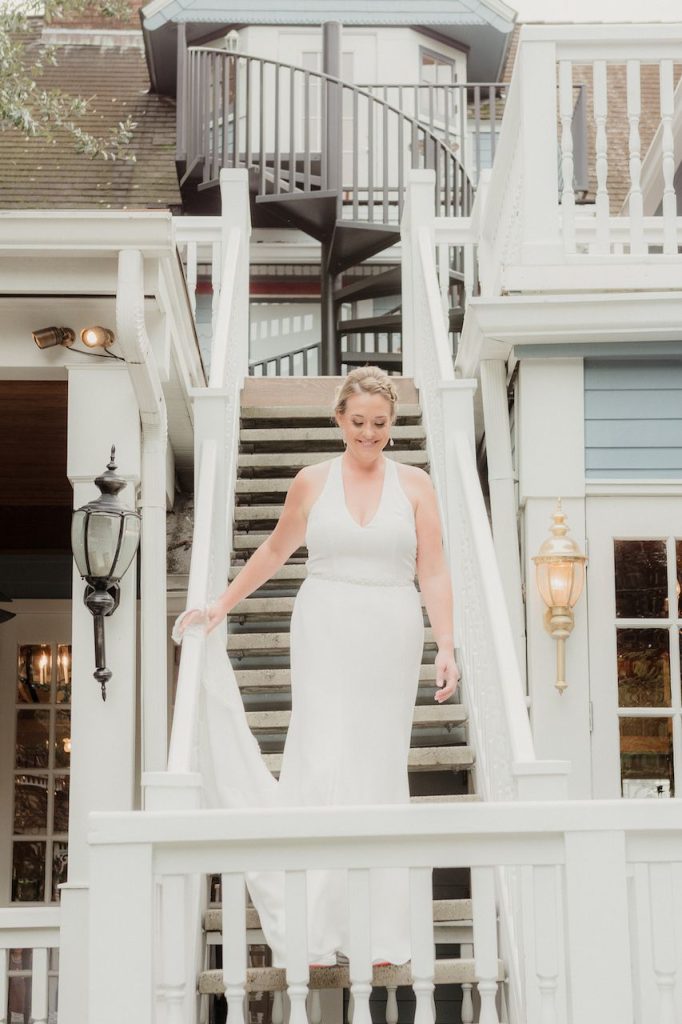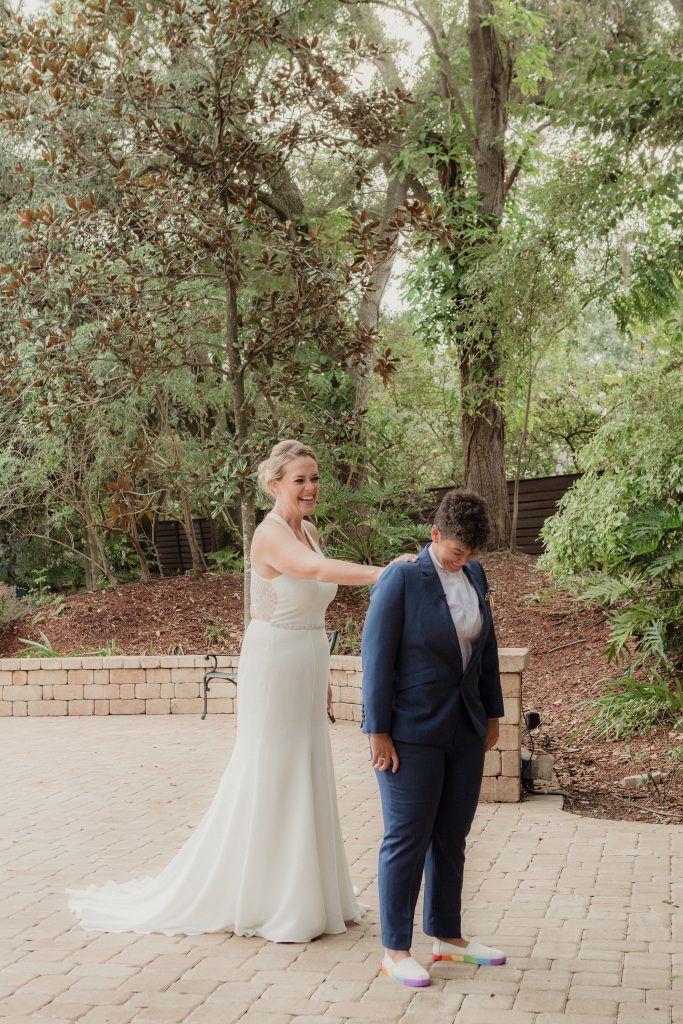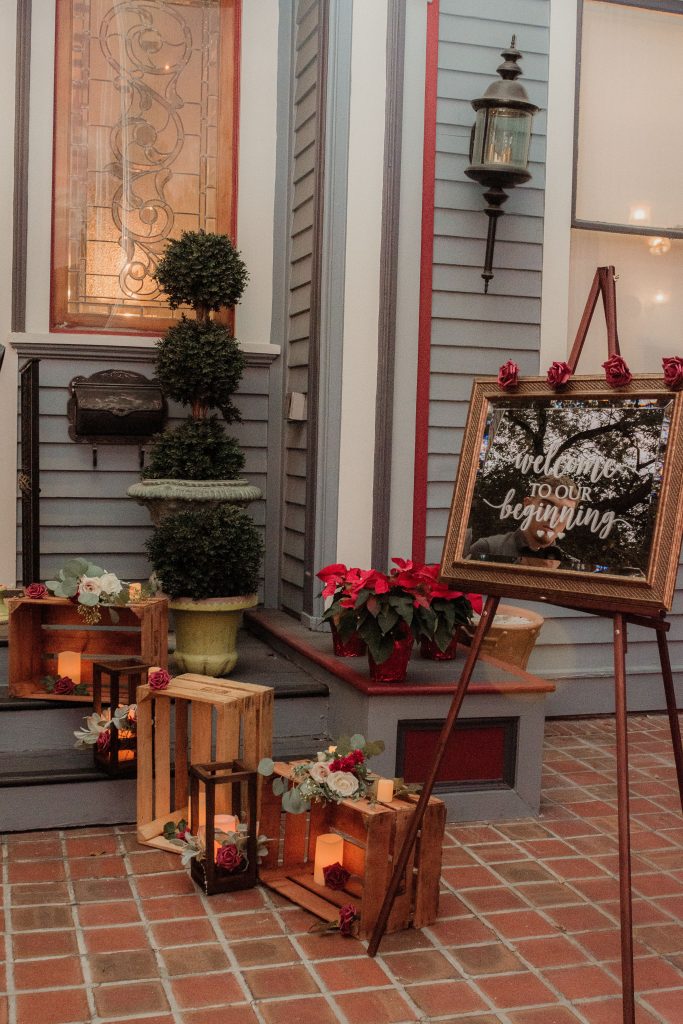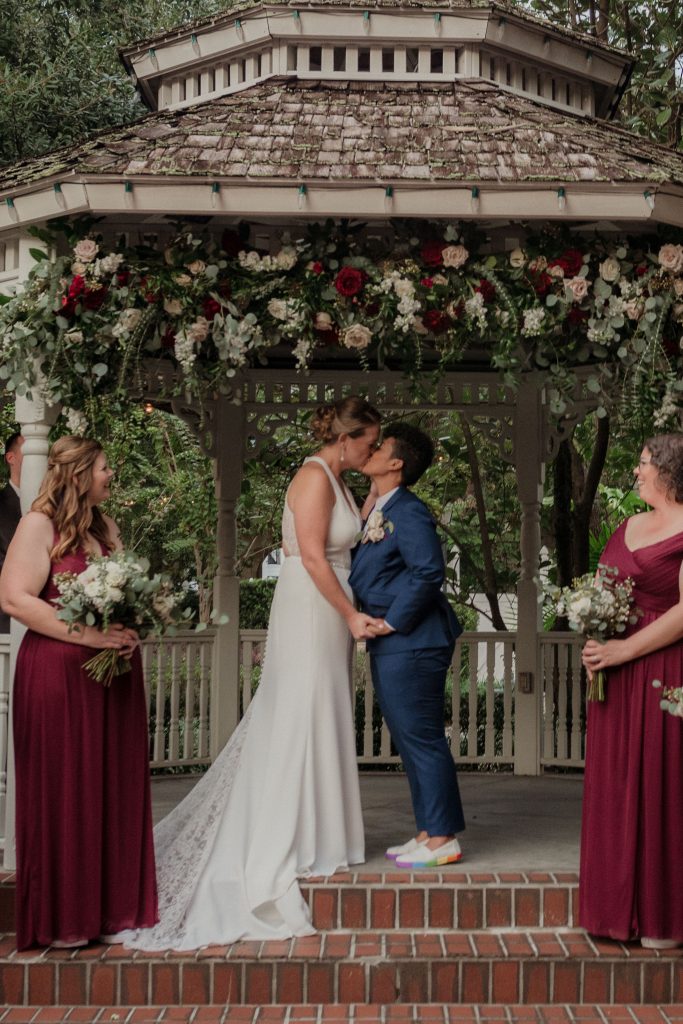 "This day is about you and your partner so make sure you are happy with each choice and if it is something that isn't really a big deal to you, delegate it to someone else so you can keep the important things on your plate!" – Aislinn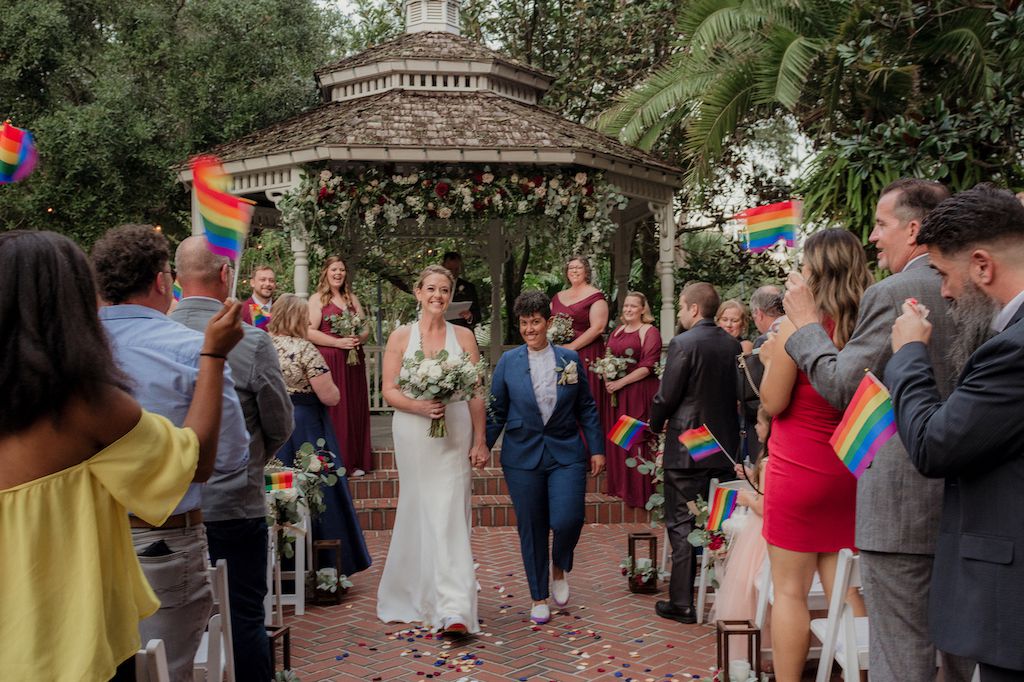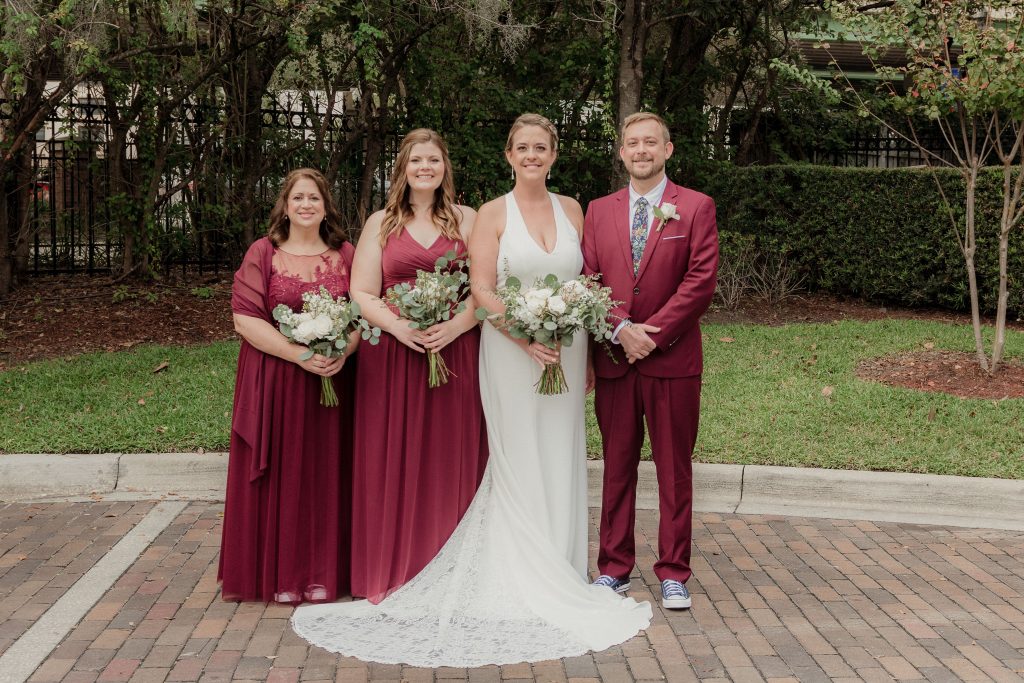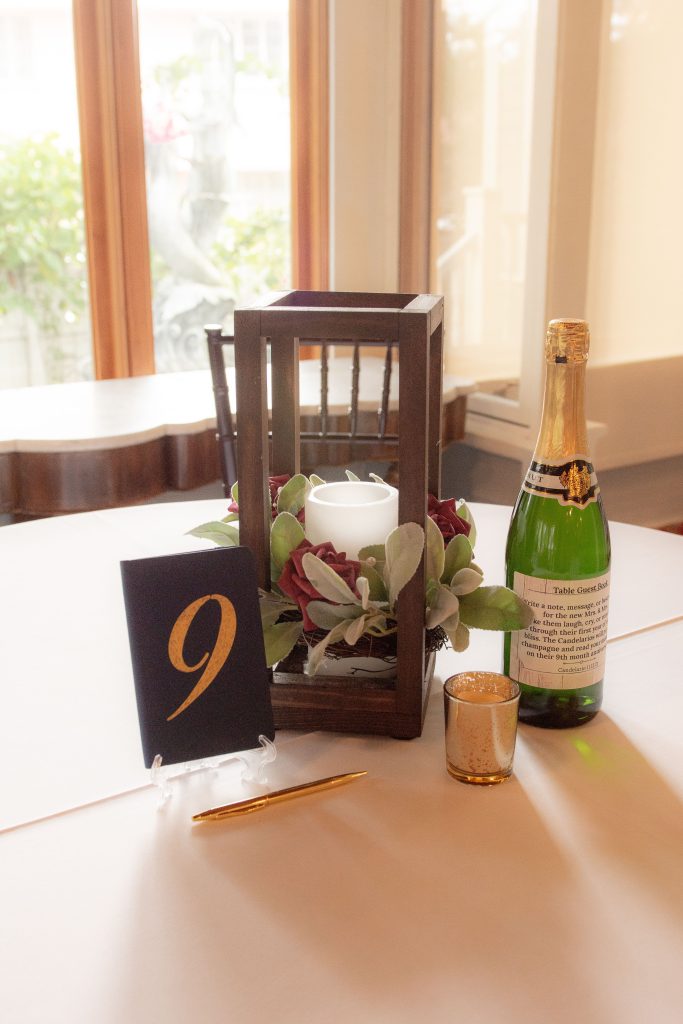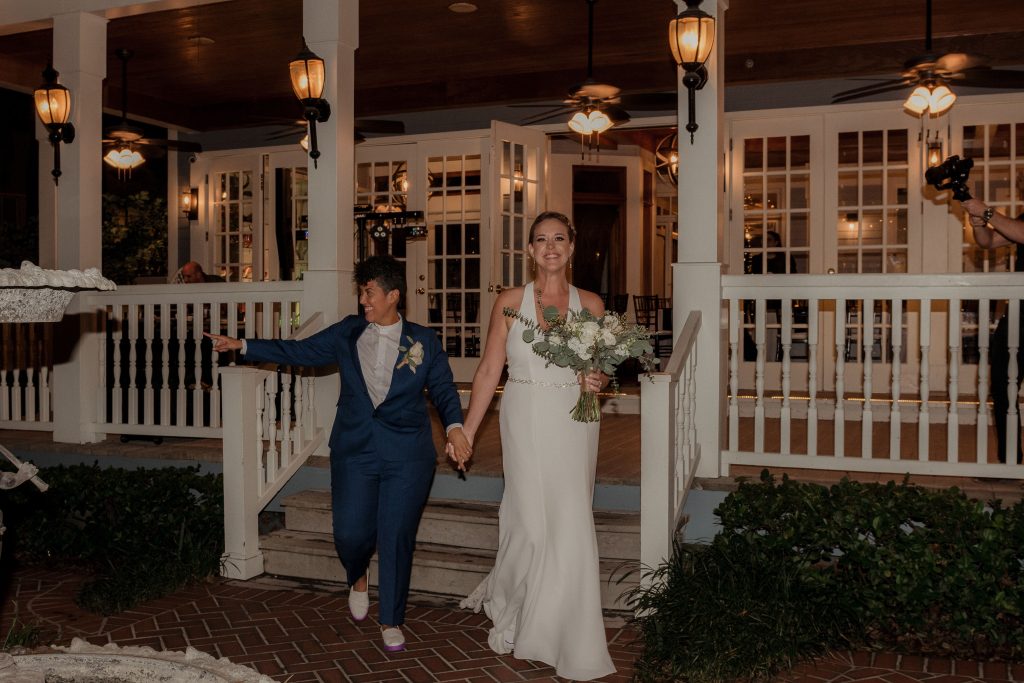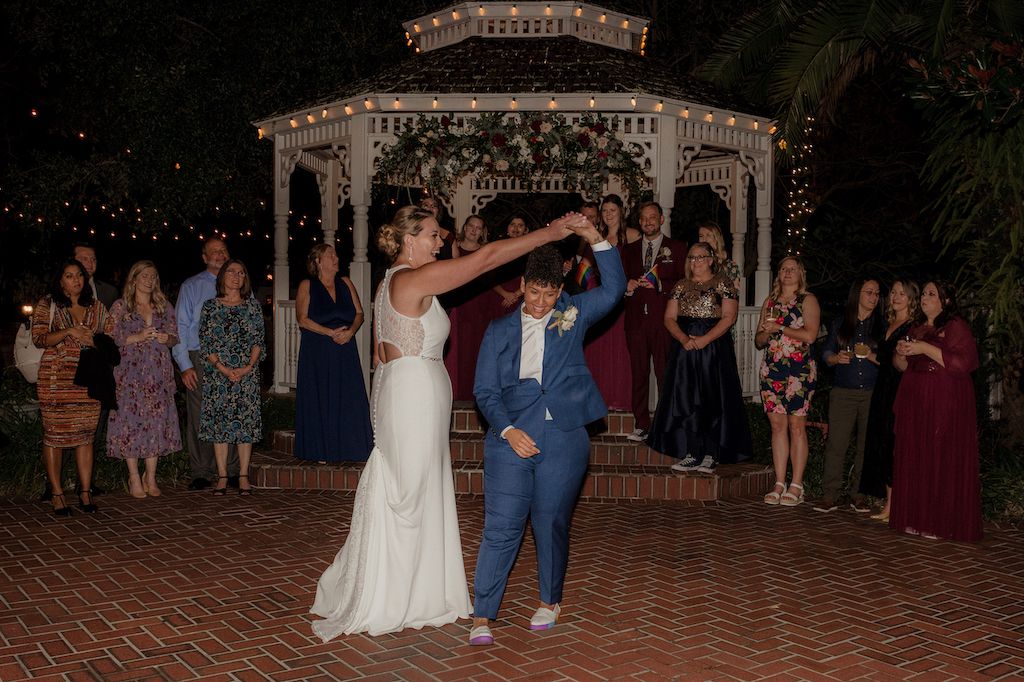 "One of my favorite things in the world is dessert. So we wanted to share that love with our families. We had a wedding cake made by a local baker along with macarons. For a special surprise, we had an ice cream truck come. It was a big hit!" – Aislinn
More Details:
Wedding Date: November 12th, 2021
Location: Dr. Phillips House (Orlando, Florida)
Wedding Dress Style: Sheer Back Crepe wedding dress with Lace Train from David's Bridal
Wedding Cake Flavor: German chocolate with chocolate ganache icing and Funfetti with buttercream frosting
Photographer: Lilly Pham
Planning a wedding? Sign up for our Diamond Loyalty program—it's free —and find local wedding vendors! Follow David's Bridal on Instagram, TikTok, Pinterest, and Facebook for more wedding registry ideas, or click here to book an appointment at your local David's Bridal.