When it comes to sentimental wedding ceremonies, Alex and Ady's backyard wedding takes the cake. The two got hitched at Alex's parents' home sitting right on beautiful Lake Minnetonka, but here's the kicker – Alex's parents were married in the exact same backyard years ago! Talk about sweet nostalgia.
On a beautiful August day with less than a hundred guests, the ceremony was intimate and full of love for the bride and groom.
Having wedding photographerJason Livingood, who also happens to be a close friend of the couple,capture their love was the cherry on top of their special day. Check out Livingood Photography's listing here and ask about his Forever Bride deal to save money!
The groom's parents were honored to host their son's wedding in the same backyard where they shared their "I do's."
The couple had an adorably decorated canoe in the backyard filled with ice and drinks for their guests. Such a unique idea and perfect for Minnesota lake lovers!
The South American musician playing live guitar before the ceremony was a meaningful touch to an already memorable day.
How cute are the flower girls?! So precious.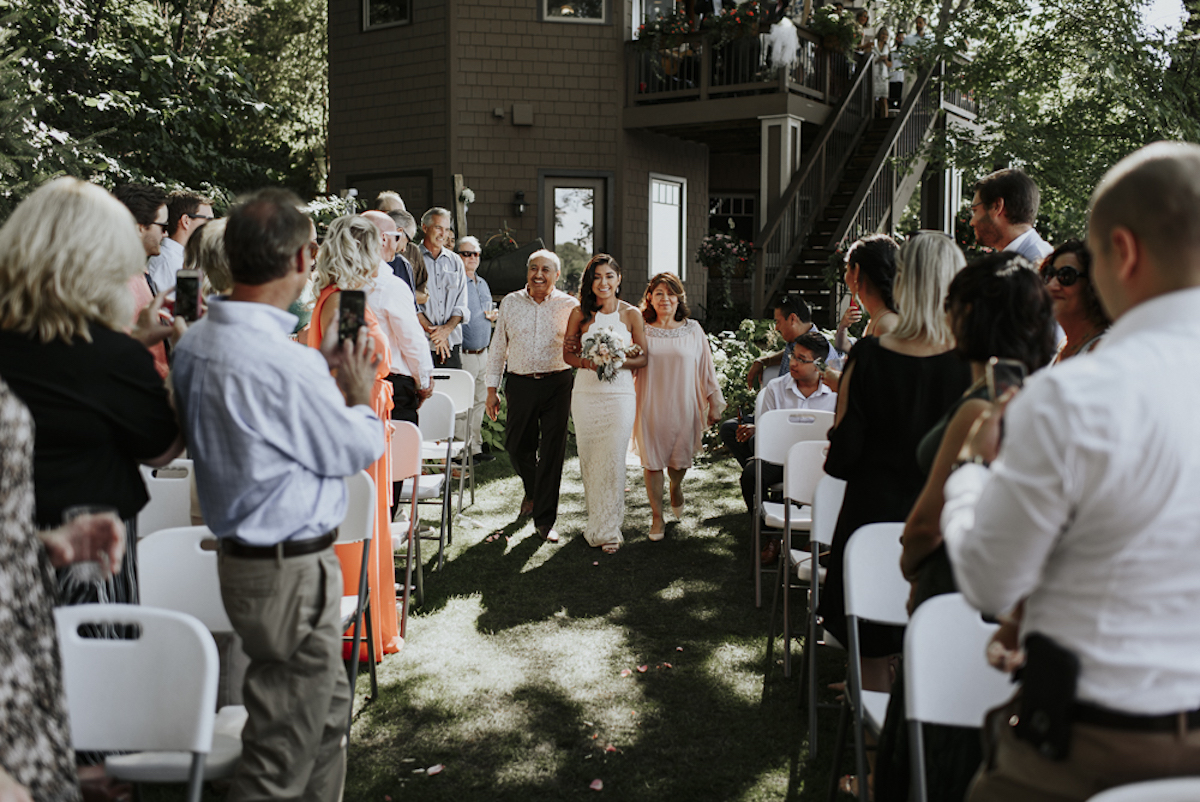 Ady looked gorgeous in her lace wedding dress from Lulu's.
Cutest idea ever! The couple had a trolley take them to a nearby bar after the ceremony to celebrate with drinks before the reception, while a taco truck from Minneapolis' Que Chula Es Puebla was parked in the driveway for guests to feast on authentic Mexican food! Yum!
What better way to end the day than than by going out on Lake Minnetonka?! The couple took The Arabella, a yacht from Al & Alma's, out on the water for their reception, celebrating with friends and family for the rest of the night.