The vision for this camp wedding was a vintage-inspired, middle of the woods, dancing under the stars kind of wedding, and the bride and groom pulled it off flawlessly! Takingplace at a campground in Excelsior, Minnesota, the ceremony was intimate with only a few close friends and family.
Meanwhile the reception was a huge celebration withgorgeous vintage rentals from Tried + TrueVintage Supply Co. Things like large antique mirrors for signage, brass candlestick holders, oil lamps, and whiskey bottles for flower vases helped transform the outdoor space into something magical.
Check out Tried + True's Forever Bride listing to find out how to save 10% on your rentals!
One of the awesome vintage rentals from the wedding is this beautiful ring box!
Can we talk about this gorgeous antique mirror?! It's such a unique and beautiful way to display the guest list.
The intimate wedding ceremony had a backdrop of tall pine trees that showcased the woodsy setting of the campground.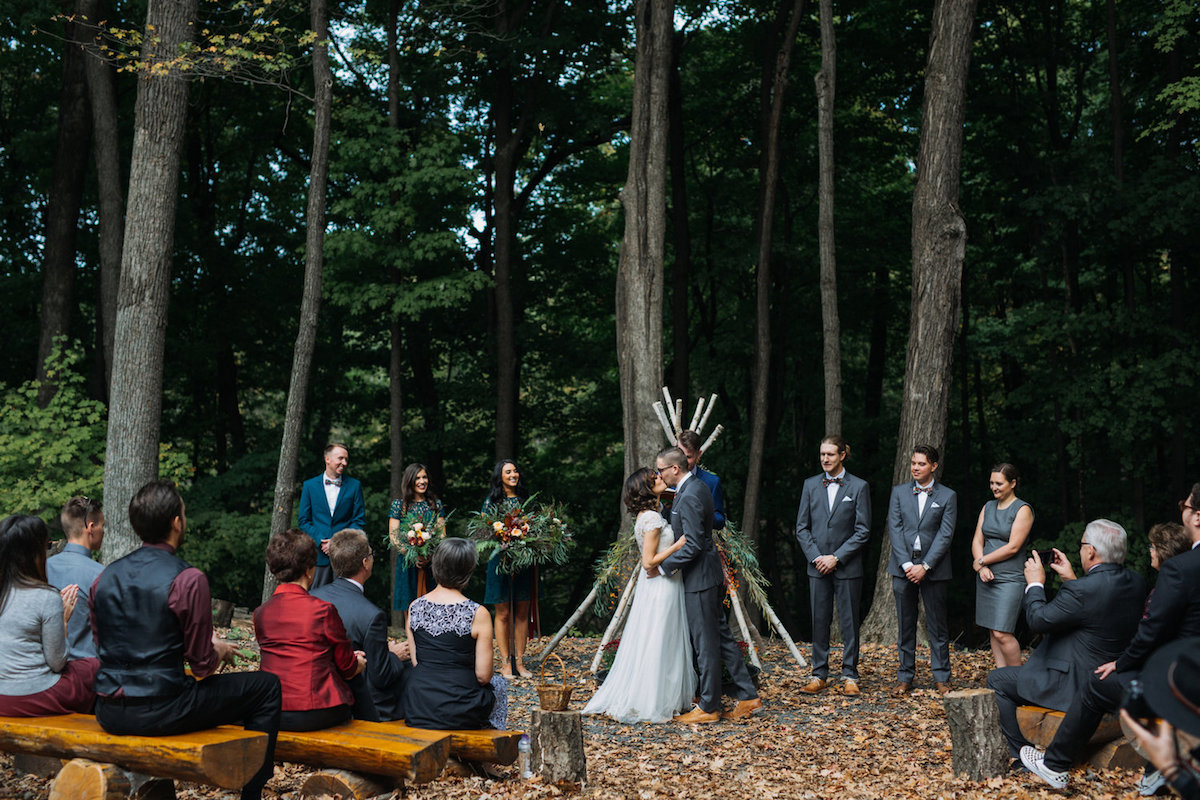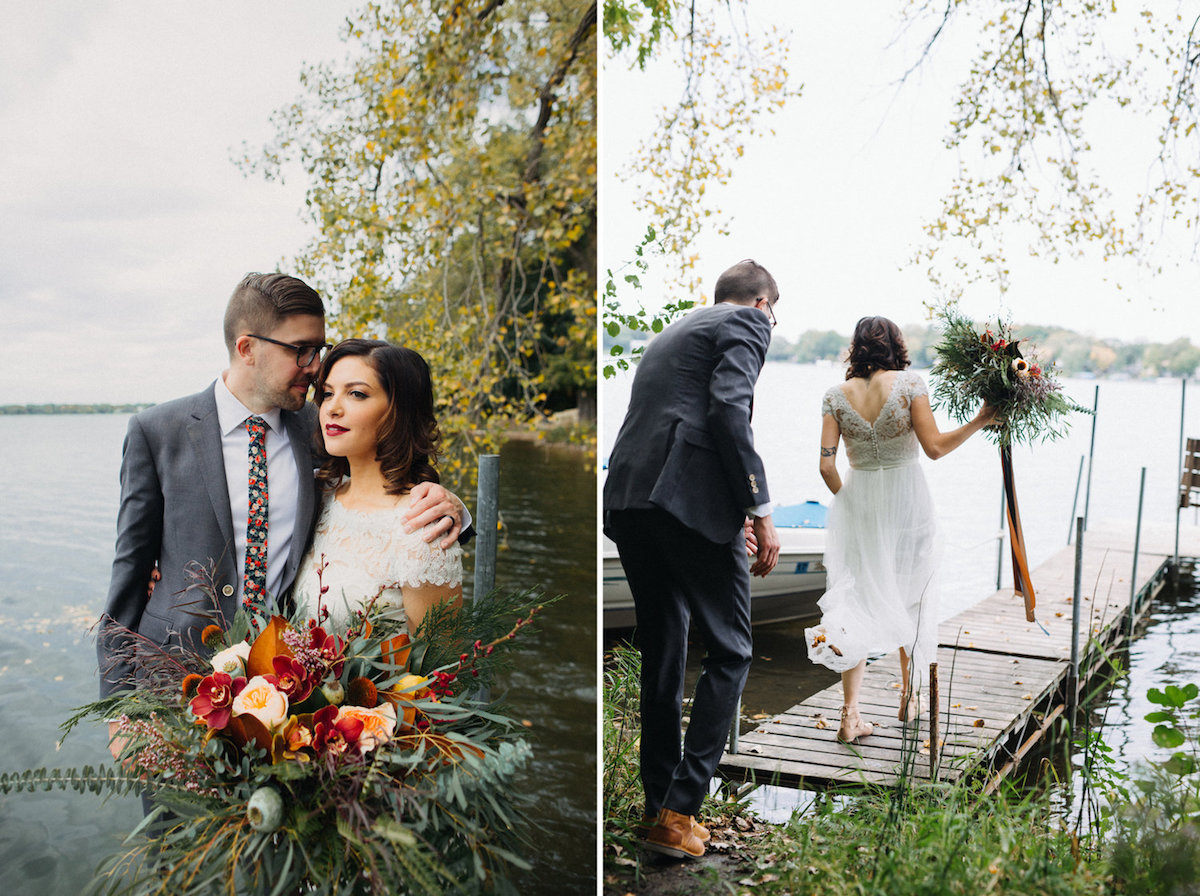 You know it's a Minnesota wedding when there's a classic canoe shot. We love it!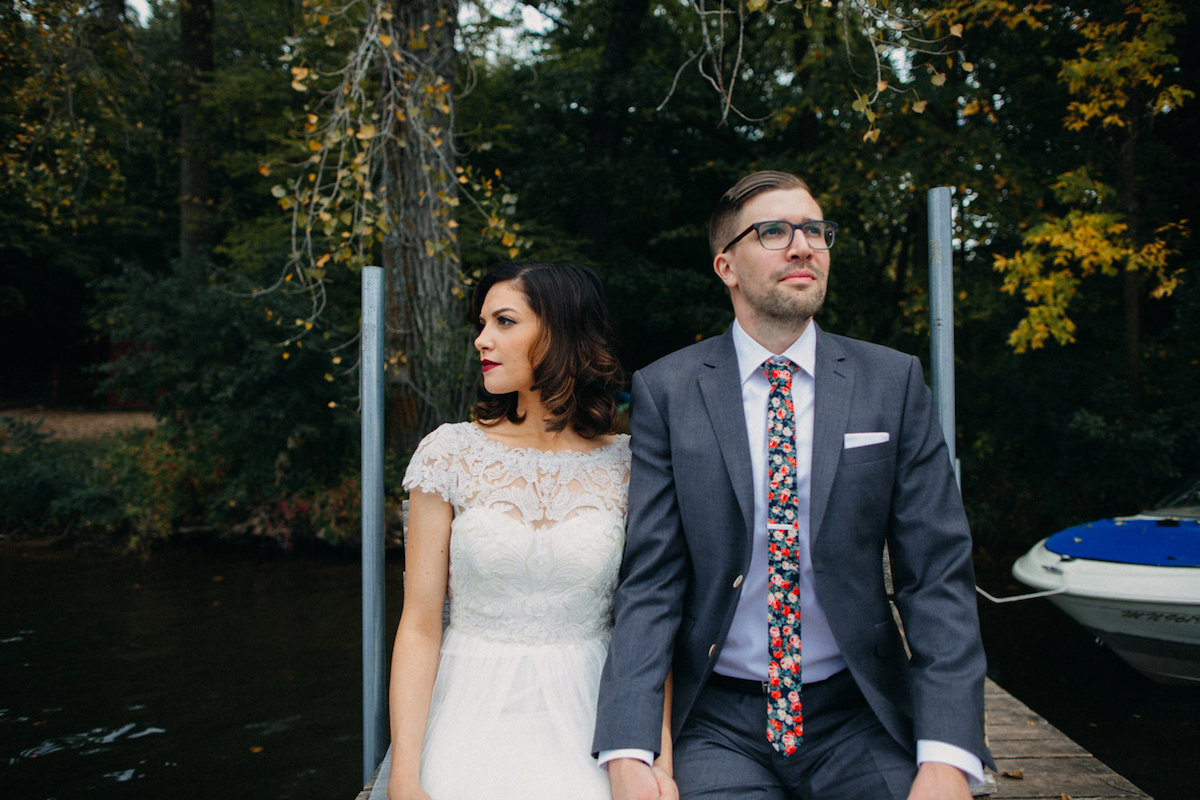 The brass candlestick holders and whiskey-bottles-turned-flower-vases were such cool details that made the reception tables look extra special and on-theme.
The twinkling lights hanging from the tall trees turned this reception area into a cozy spot to celebrate with food and drinks (and s'mores)!
That's a wrap on this awesome vintage camp wedding in the woods! If you loved it as much as we do, we bet you'll enjoy some of our other blogs for similar wedding inspo!
Check out this Intimate Backyard Boho Wedding or this Modern Forest Floral Elopement in Taylors Falls!