Mariah of Mariahmac Studios is a big dreamer and we LOVE that about her! She has the ability to take a creative idea and transform it into a real life dream. As you can see in her Water for Elephants shoot, her + her dream team spun a series of themed wedding shoots based on books (just you wait… there's more to come!).
Her inspiration came from her daughter's favorite Disney movie…Aladdin! 1001 is a collections of stories within a story––fairytales that take place in a far of magical land. And these stories have inspired many movies, including Disney's Aladdin.
She writes, "That magic was something that I wanted to impart into this shoot.. My company slogan is "a magical day needs a magical storyteller" so I wanted to import that magic. And it worked. This is my favorite out of all of our shoots."

So, why a theme? Well, definitely for fun! But Mariah, who has been a photographer working weddings all over the world for the last 15 years, has found that an inspired artist is always a better artist: "SO we give everyone an inspiration board and a theme but we let each artist create their own inspiration on the subject.. and it gives pretty amazing results in creativity."

Brilliant!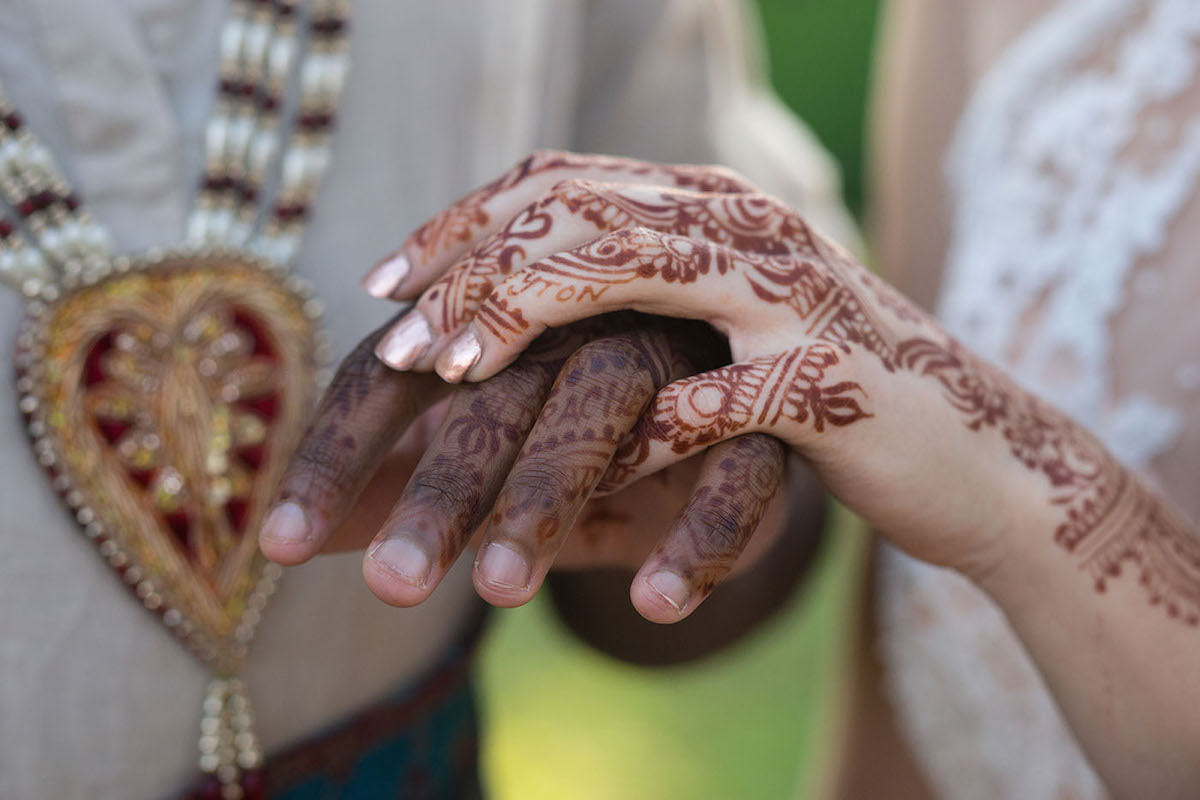 First of all, this henna is so fun! Mariah says that the henna artist, Flowerchild Henna, took time off from doing Henna at the Minnesota State Fair just to apply it to the beautiful models. What a great + unique idea!
Interested in hiring Flowerchild Henna for your wedding or bachelorette party? Click here to view their exclusive Forever Bride deal.
Mariah shares, "I love the collaboration between vendors that happen to make something like this into what it is. The venue Golden Oak Farms has a magic to it, to begin with. Along with that, the people that run it are beyond nice.
I already knew [Annie of] SoCoJo Makeup, who is my co-coordinator, was awesome at what she does! But the hairstylist––139 Hair by Heidi was someone I had never worked with and WOW… that hair was beyond perfect!
Check out SoCoJo Makeup's Forever Bride deal:
May-September wedding: FREE faux lashes with bridal makeup application ($30 value) October-April wedding: FREE bridal makeup application with 4 bridesmaids (or mom, aunts, cousins..) makeup applications ($120 value)
Click here for more details.
When we asked her what her favorite part + detail of this shoot was, she replied, "There were so many details that I loved from the Llamas to the Arabian horse to perfect models and a perfect sunset. Magical is the only word that I can find that I think is perfect."
Couture Fleur crafted the beautiful florals and she has since become one of Mariah's co-coordinators and admins.
Book Couture Fleur through Forever Bride & receive a FREE bridesmaids bouquet with any $500 booking! Details here.
So fun + creative!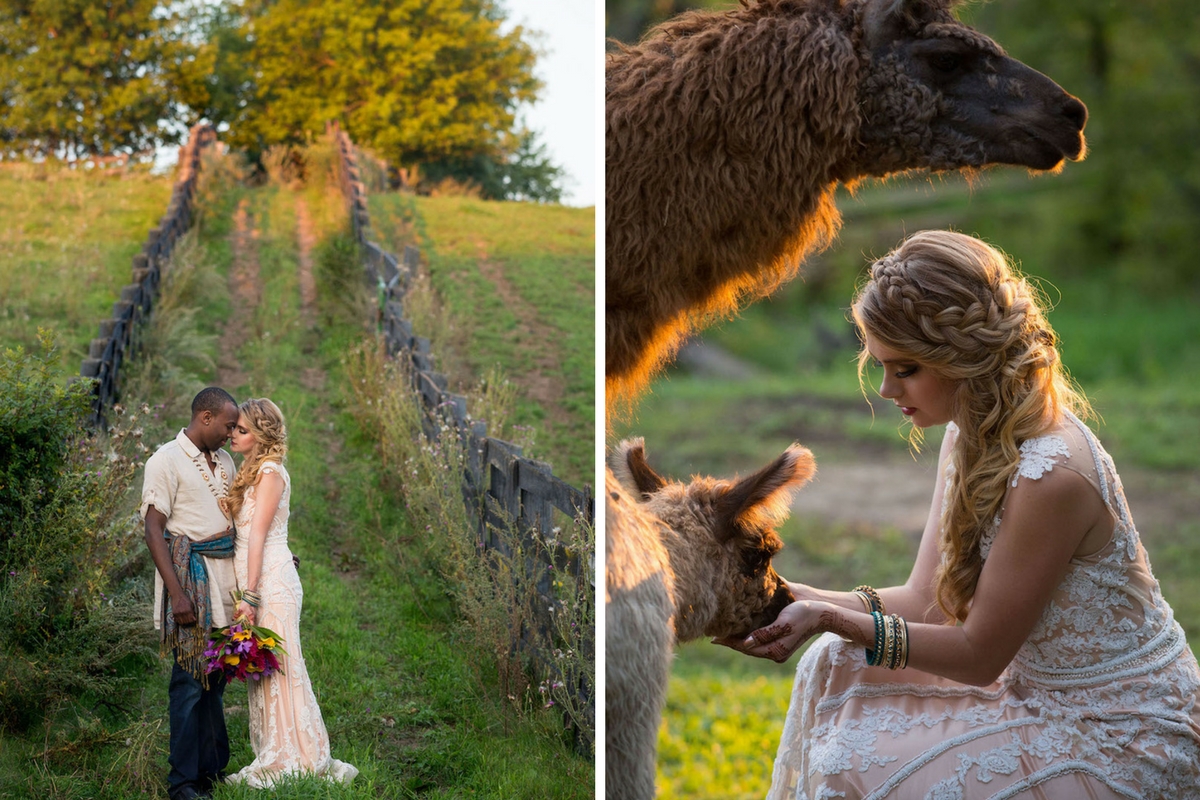 "While this is a magical theme that may play a part in the end result, I do not believe you need a "theme " for it to be just as magical. It is more about finding the vendors that know how to capture the magic of your special day in everything they do and or provide for you. The magic comes with the love and excitement of the day," Mariah shares.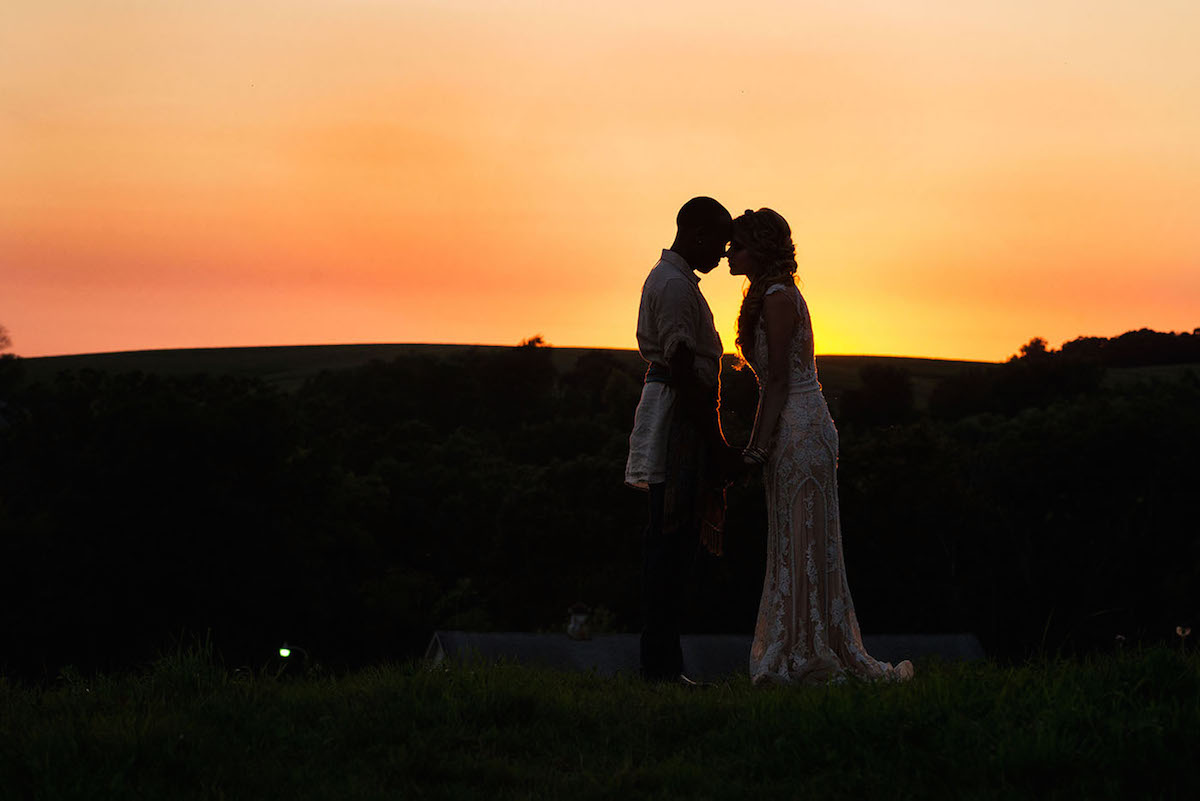 How fun was that?! Our vendor's creativity never ceases to amaze us. Well done, Mariahmac Studios + the team.
Love the fantasy + fairytale vibe? Let's keep it rolling with this popular Minnesota Renaissance Romance styled shoot.