Think cool blues, green hues, and soft oranges….in the midst of a bowling alley. Yes, that's right––this year's Minneapolis Big Fake Wedding event strikes again as a major success!
The Big Fake Wedding isis a bridal show that allows bride-to-be's and couple's-to-be the opportunity to interact and experience wedding vendors in their element.For brides and grooms, the event serves as a source of inspiration, a resource in finding trusted wedding vendors and an emotional reminder to plan for what comes after the wedding: a marriage!
We were honored to be on of their sponsors for the third year in a row.2016's Big Fake Wedding had gold + rustic details.While their 2015 event was all about pretty florals + bright colors.
This year, once again, we set up a Forever Bride booth in the midst of other amazing Minnesota wedding vendors. We eagerly chatted with brides, encouraged them to sign up to start saving money, and excitedly gifted them with exclusive Forever Bride tank tops, Forever Bride Market wristbands, and adorable key tags! There's nothing we love more than seeing you––our brides––face-to-face + hearing all about how you met your fiancé, how he proposed, and every last detail of your wedding planning. Your joy becomes our joy!
Let's scroll down the coast, shall we? Here's all the highlights:
Coordinated by the lovely Seasons of Dreams, this event came together perfectly.
Forever Bride Deal: Up to $200 off wedding planning packages. Details HERE.
Oh this is darling. Annika Bridal Boutique is always impressing us with their beautiful gowns. Plus, we LOVE the two ladies behind the scenes. In fact, we even sat down with them for their Forever Feature: Annika Bridal Boutique.
Forever Bride Deal: 15% off all accessories. Details HERE.
Drawing the California coast vision to life, Distinctly Debbie artistically crafted the soft bouquets to match the theme.
Forever Bride Deal: Contact Debbie. Details HERE.
How cool are these plaid suits, though? We are 110% low-key obsessed with them! What a fun way to bring in a unique touch. All our thanks go to Savvi Formalwear for suiting up these handsome men so well!
We're curious: Would you have your men rock plaid suits, too? We want to hear your thoughts – comment below!
Forever Bride Deal: Contact Savvi Formalwear. Details HERE.
The CUTEST!
The rain is always so magical! & they say it's good luck, too!
THOSE FLOWERS, OH MY!!
Here at Forever Bride we are a big fan of Aprés Event Decor & Tent Rental… we have partnered with them for many styled shoots (this one is one of our all-time favorites).
Forever Bride Deal: 10% off rentals. Details HERE.
The ice cream sundaes from Bridgeman's Ice Cream were just the cherry on top of the already beautiful day (get it?!)
Forever Bride Deal: Receive free ice cream for 10 of your guests! Details HERE.
HA! The best way to eat ice cream on your wedding day!
Our tastebuds were in heaven with Glam Doll Donuts' donut bar, caked with a delicious assortment of their best marble-glazed treats. Donut bars are only becoming more popular and we're not mad about it!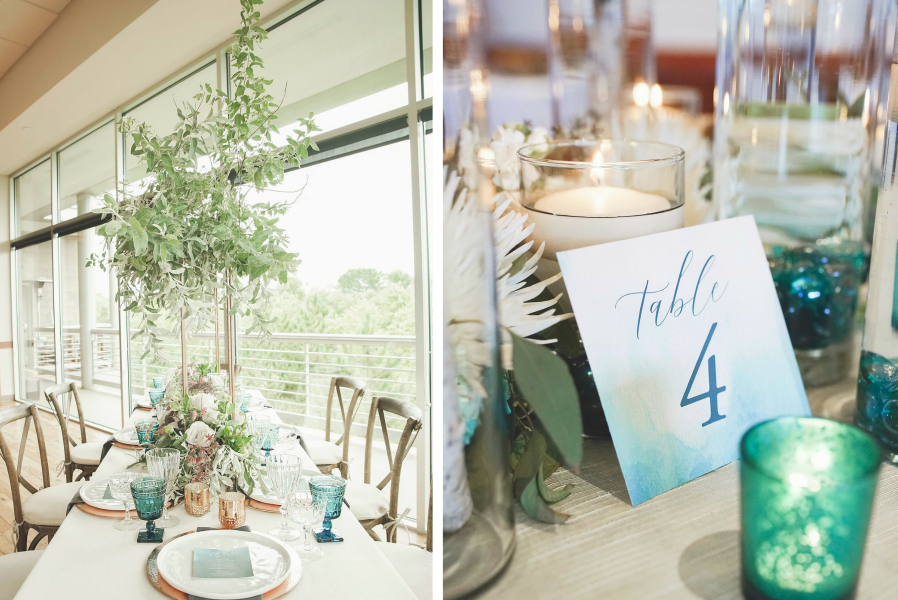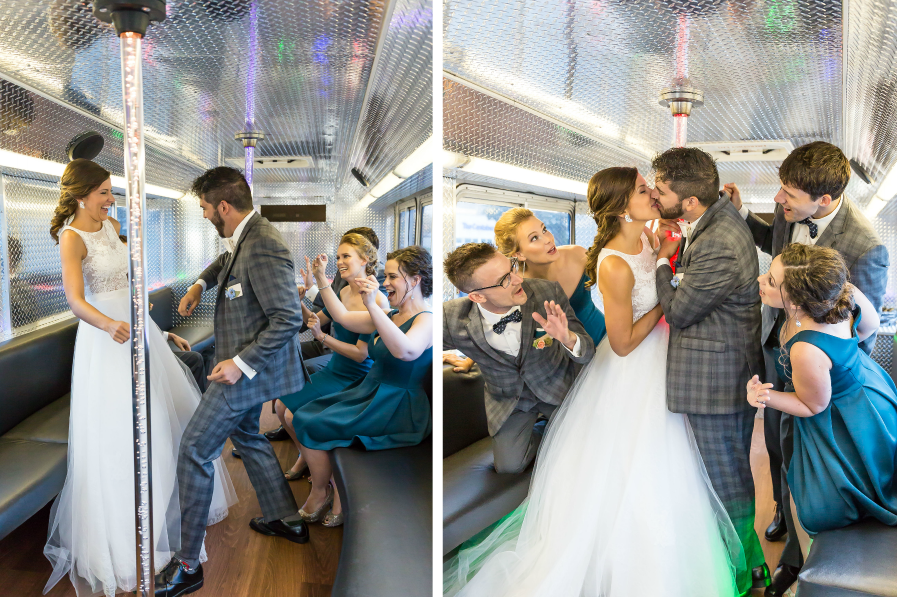 Now these folks know how to get the party started!
Forever Bride Deal: Contact Bluewater Kings Band. Details HERE.
Rooftop bonfires at the end of a wedding day?…YES PLEASE!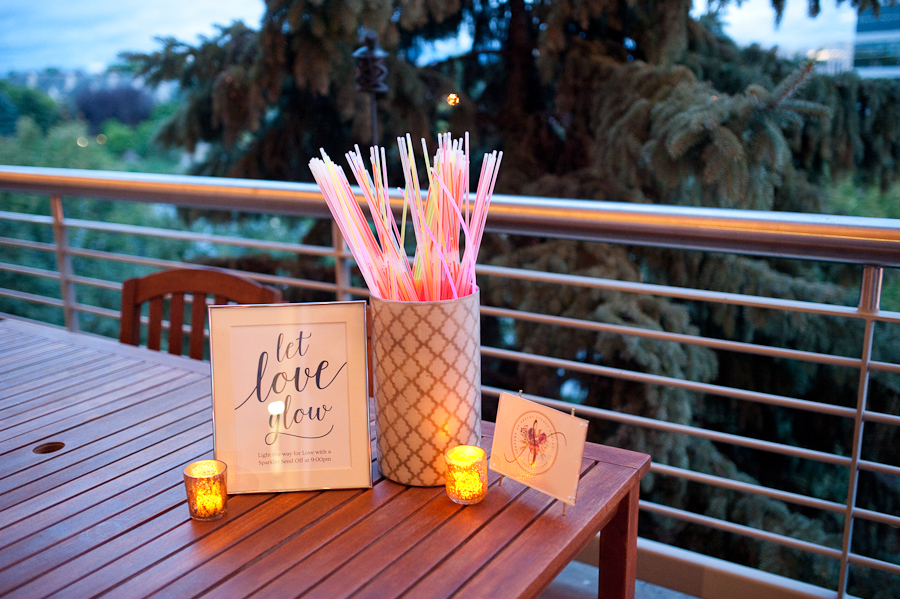 Such a great day! Thanks to everyone at The Big Fake Wedding for letting us join in on all the fun!