Earlier this summer we gave you all a chance to win a photo shoot, among many other goodies. We really enjoyed watching the submissions pour in, flooding our inbox with beautiful love and sweet stories. Thank you all so much!
Our hearts fluttered when we received this stunning poem Alexa had written for Ryan, 25 days after they had met. So of course, we just had to share.

"My Darling Ry,
I think I've been dreaming of you my whole life.
Not consciously, not in a way that I ever hoped I would actually meet you, but in the way that when I saw your blue eyes my heart immediately seized, and I looked away as fast as I could because I thought that there was no way you would ever want to be with me, it couldn't possibly be as easy as having you be there in front of me.
From the moment you made me laugh to the moment my leg touched yours, I was in love. I felt my heart stirring through the night, and when I woke up, that was it. I loved you. I knew you and I wanted to be with you, more than anything in the world.
I've never been one for decisions made easy or final but with you, there was no debate, no question, no wondering. I wanted to be with you; my heart needed to be with you. In the moments of your unsureness, I wanted to give you the world. I would stand by your side endlessly, if you would have me.
I did not like you, I loved you. I did not want to be your friend, I wanted to be your dear friend, your best friend, the one who bled for your dreams as much as you did, the one who would take your hand and look at your eyes and say "you're the most wonderful human this earth has know; you can do anything."
My soul dances with yours, and when you leave me it is baffled. When we kiss goodbye it laughs, knowing better than I that you should never really be leaving, you should never really be farther than my side in the deep hours of the night.
"Home" has a tinge to it unless I am thinking of you.
I look at you and I see my future. I see trees and laughter and babes and your eyes, never wavering from mine, and I know your calloused hands will always be there to hold me. That as long as my soul is intertwined with yours, no earthly thing can uproot us.
Yours Always,
Al"
Today, this poem is framed in their apartment, reminding them of the future she saw with him. Talk about sweet love stories!
One of the contest prizes was getting photos done by Uppercase L Photography while being featured in a Forever Bride styled shoot. Alexa + Ryan were rockstars. They were full of energy and joy, and so wonderfully in love.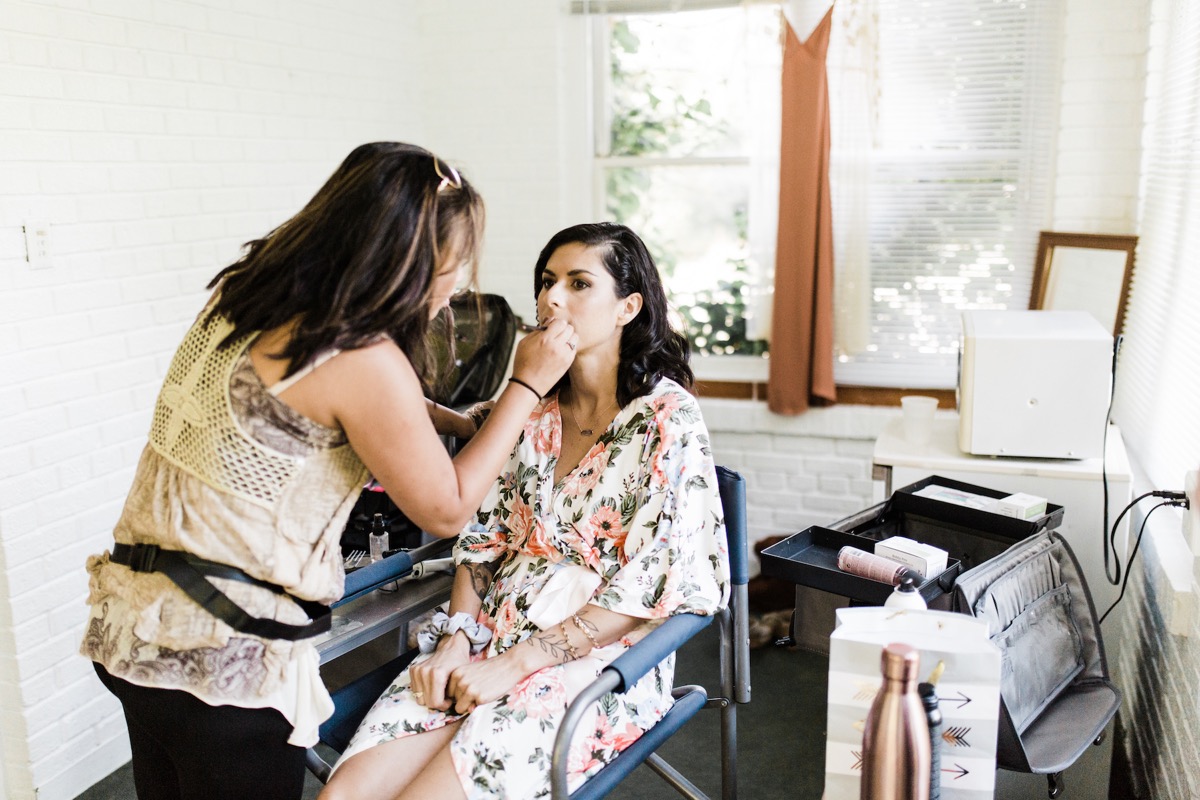 Glamour Beauty crafted stunning soft waves, complete with gorgeous + subtle makeup to keep Alexa looking fresh all day.
Exclusive Forever Bride Deal: 15% off bridal services. More details here.
Let's take a moment to focus on this beautiful floral robe from Oh Sugar Studio. We're not exaggerating (seriously, not even one bit) when we say this is the most COMFORTABLE robe. EVER.
Exclusive Forever Bride Deal: Buy 6 Robes, Get 1 Free. More details here.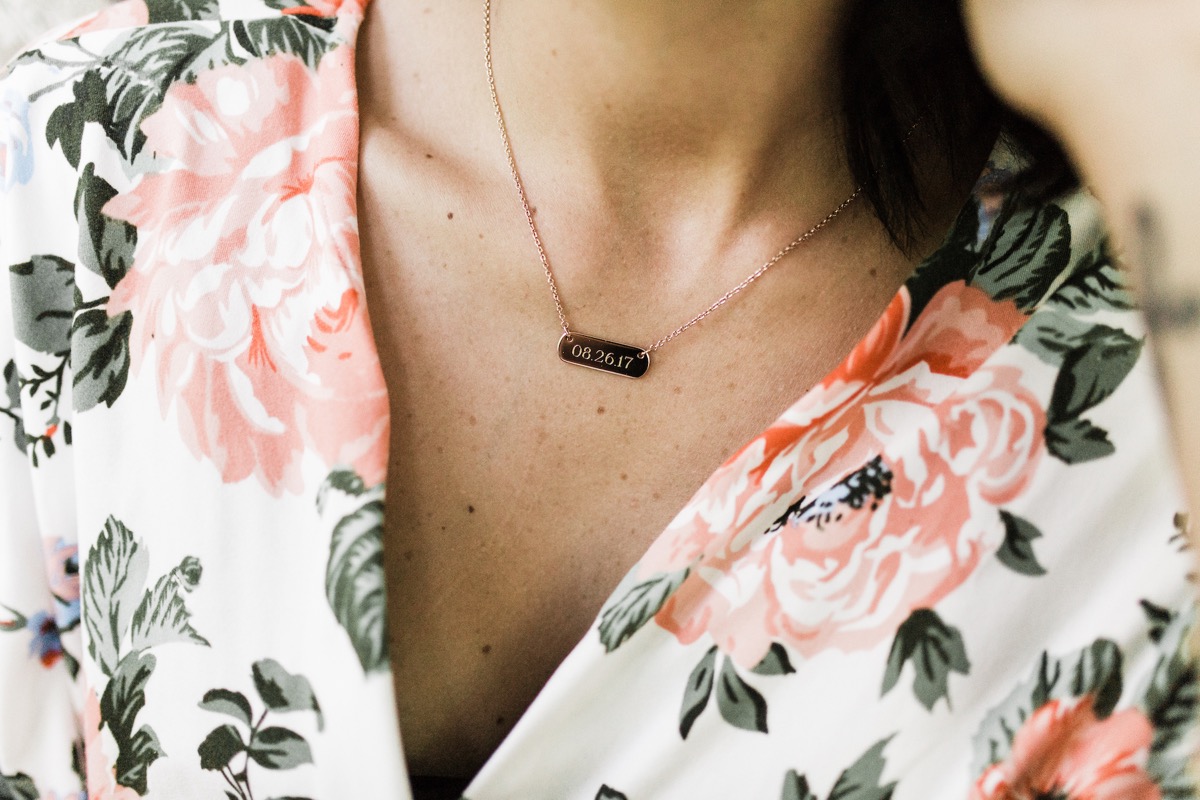 Part of the package this bride-to-be won for her love story submission was a custom-made necklace from Stella & Dot. This gold rose beauty had the couple's wedding date stamped on… SO CUTE!
Exclusive Forever Bride Deal: For every $150 you spend, you'll get a $25 Stella & Dot gift card! Bonus: book a girls' night, and you'll get a free bottle of wine and a free pair of Sparkle Stud Earrings! More details here.
Alexa was shining in this stunning gown from The Wedding Connection.
Exclusive Forever Bride Deal: When you purchase your full service bridal gown, receive your veil at 50% off! Details here.
I don't know about you but we can't get ENOUGH of this dress. Earlier this summer we had a bride submit her real wedding who also donned a Wedding Connection gown. And the coolest part? Her 'maids wore floral dresses… just wait till you see them!
Would you believe us if we said this bouquet consists of silk florals?! Because it's true!
& we'll let you in on a little secret: it's the same bouquet we used at our styled shoot at the American Swedish Institute last month. We couldn't help ourselves – Lesley of Couture Fleur just kills it with her floral design (real or silk)… every time!
Exclusive Forever Bride Deal: A FREE bridesmaids bouquet with any $500 booking! More details here.
Curious to see what goes on behind a Forever Bride styled shoot? You're invited to wander through your screen to join us on "set" at our Cafe Lurcat shoot.
We're convinced that Alexa + Ryan are the most adorable couple. And super exciting: they got married over the weekend. We're anxious to see the photos and blog them, of course!
Tucked behind downtown Stillwater, just outside of Minneapolis, The Outing Lodge sits in the countryside, well-manicured with fresh gardens. Loving this location as much as us? You'll enjoy this Whimsy Lodge-Inspired Wedding, also photographed at The Outing Lodge.
Click here to see their exclusive Forever Bride deal.
Okay, anyone else just LOVE that these two are always smiling?!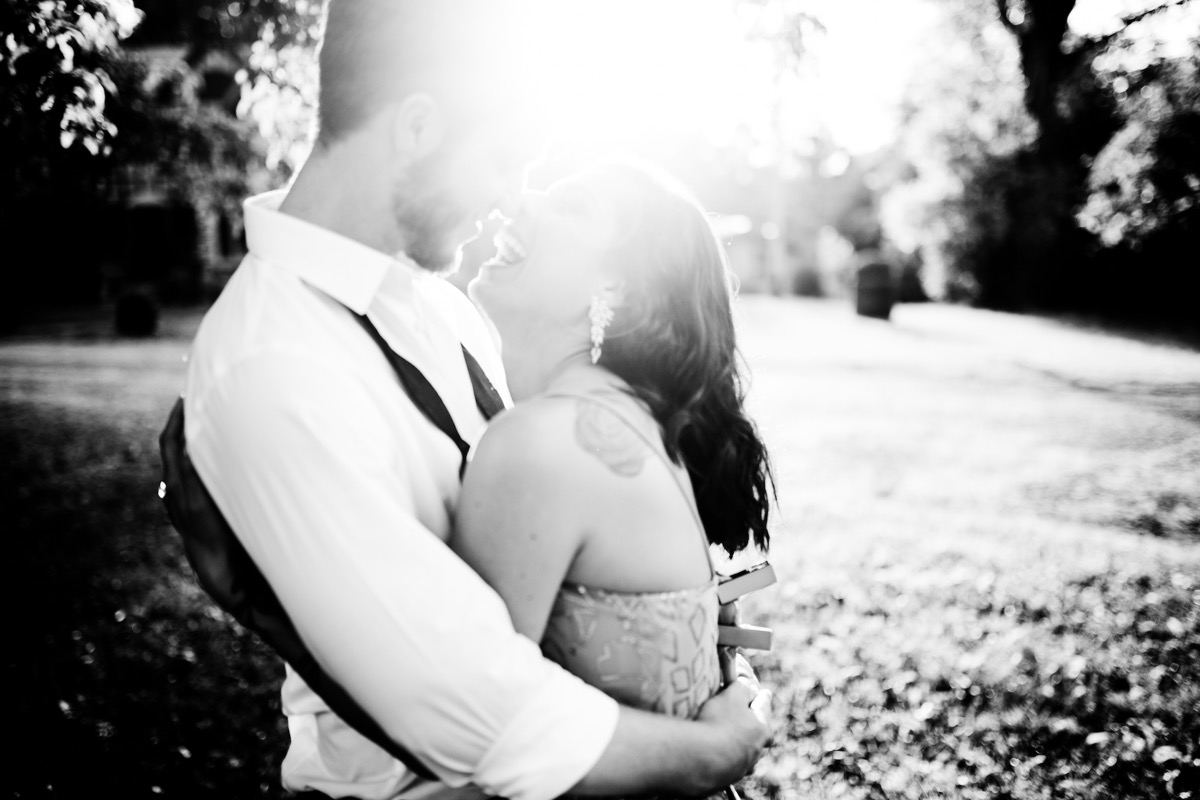 As always, Amanda of Uppercase L Photography brought her A game to the shoot. Her hilarious comments, eye for detail, and ability to make anyone feel comfortable are only icing on the cake. SHE'S AMAZING!
Exclusive Forever Bride Deal: FREE Stella & Dot Engraved Necklace with your wedding date on it! More details here.
Cheers to this adorable couple, the Forever Bride dream team, and of course––to love.