The moral of the story for this styled shoot is to be bold about what you love! Make your event eye candy FOR YOURSELF to show off your own personal design aesthetic.
What inspired our design theme for this collaboration? A love for Jewel Tones, Velvet Fabrics, & Sweets
Jewel Tones // There were no limits to the colors we would invite into the design playground of this styled photo shoot as long as they fell within the boldly vibrant jewel toned color scheme. Eyes cannot help but be drawn to the enchanting rainbow of hues. You see them in every floral composition, throughout the collection of couches and armchairs, woven into the rugs, and spread across the table top in an assortment of goblets and decanters; even the lush green grass followed suit.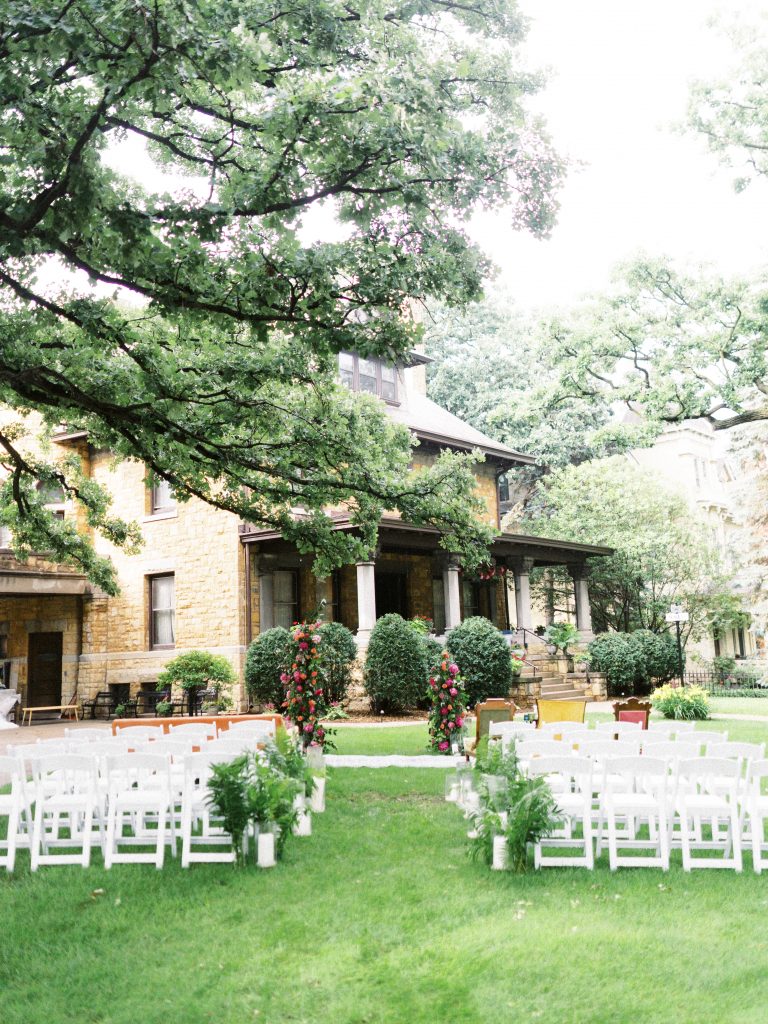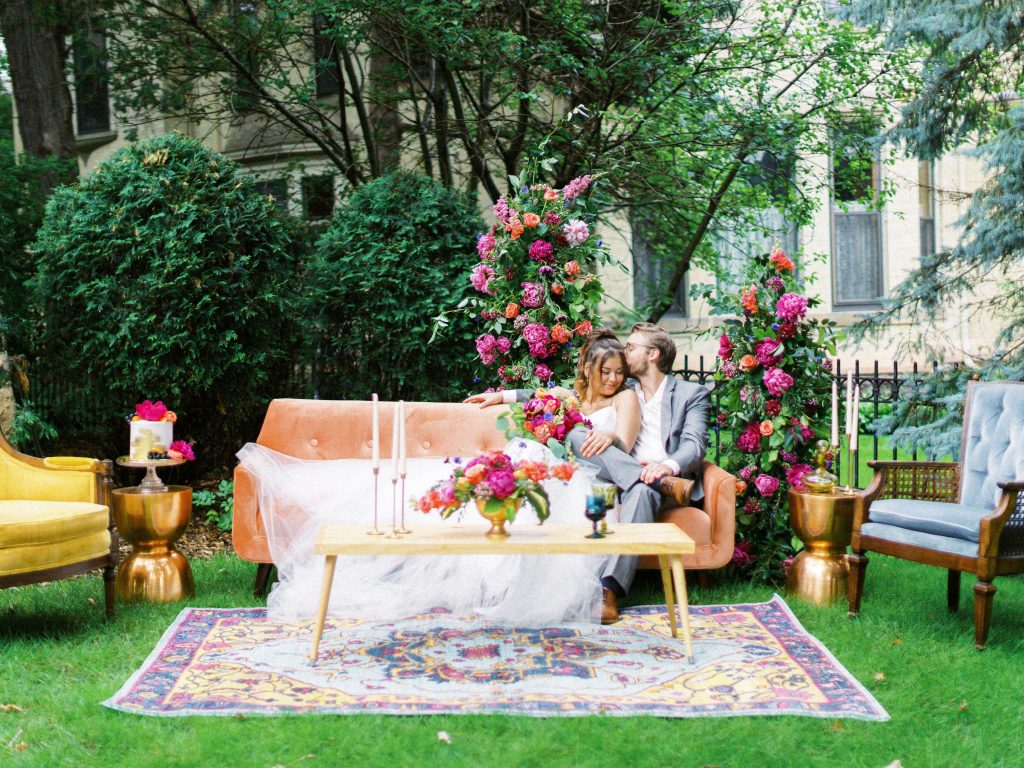 Velvets & Sweets // We played around with incorporating visual textures to enhance the colors by making them something guests would want to touch, feel, and taste. Sprawling palm leaves became placemats for a stack of asymmetrically layered square plates. Fuzzy apricots and juicy cherries joined the table as sweetly unexpected centerpiece accents. The entire setting was fresh and delightful, not to mention comfortable.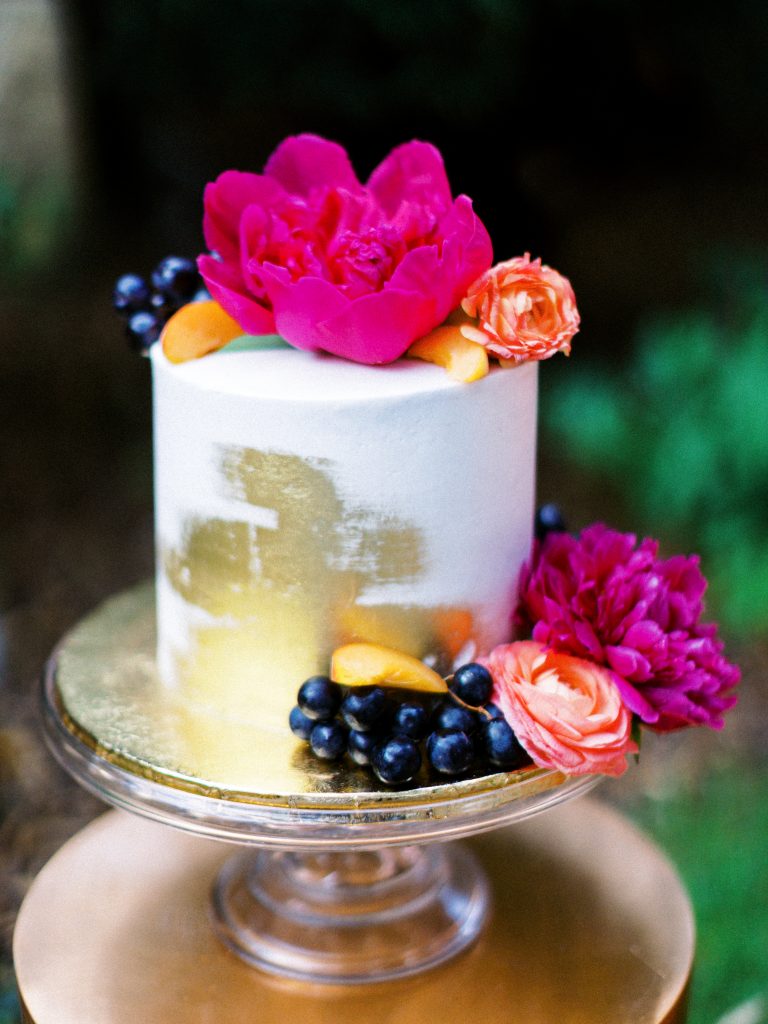 The photoshoot inspiration was planned and designed by Great Day Events. As event planners we know that specific and concise visual and verbal communication about the design concept is the upmost important element in brining a design vision to life. With so many talented minds coming together, it is vitally important that everyone has the same clear vision. We know the information each vendor needs to know in oder to create their proposals. We help our clients compose comprehensive vision boards that touch all corners of their event and draw out their specific style. We point them to the ideal venues, vendors, and design purchases that will make that vision a reality. We chose the following vendors to make this styled shoot marvelous.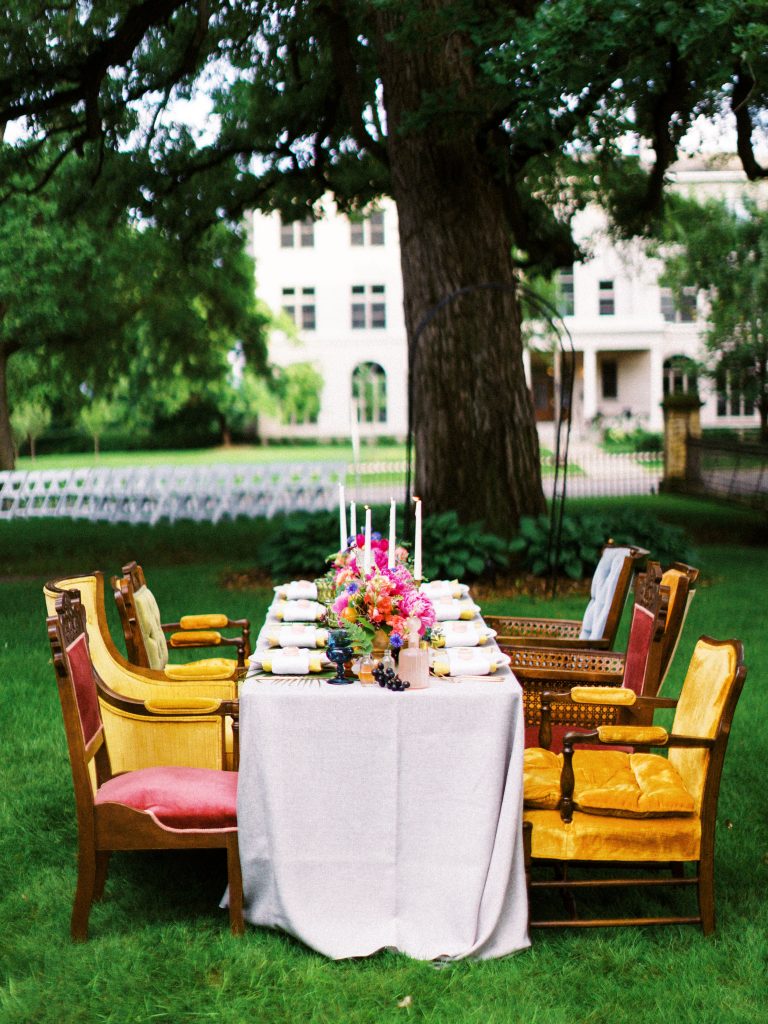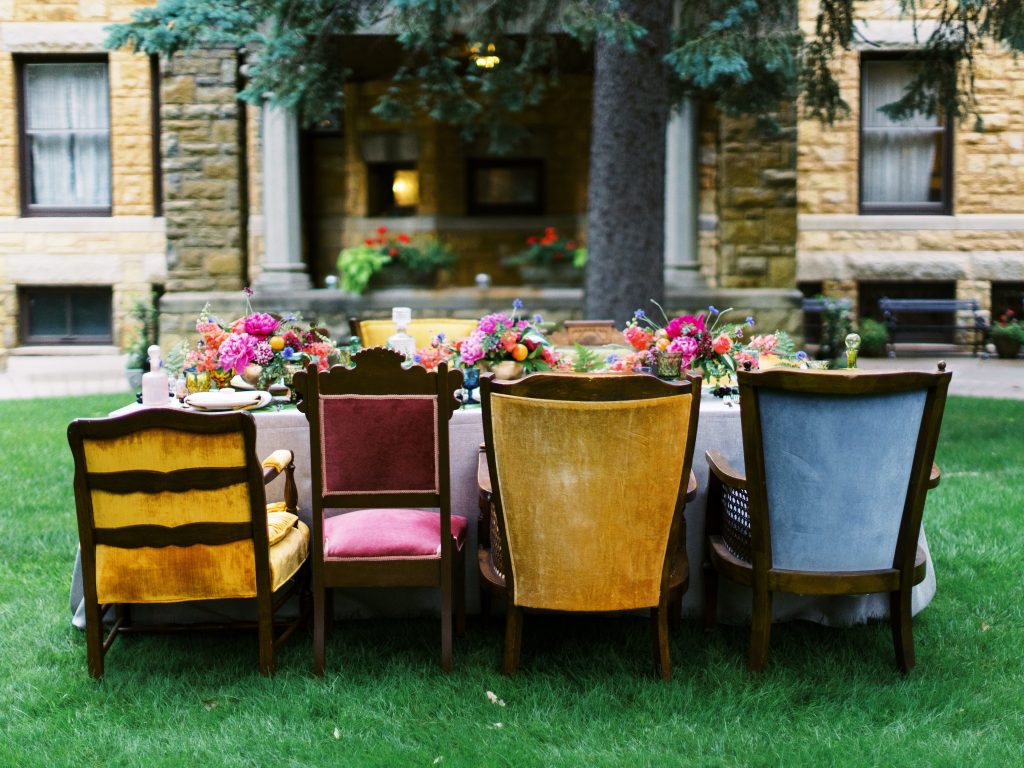 Flore Inspired was responsible for each and every noteworthy floral composition and the fruit to boot. We are in love with the asymmetrical climbing floral arrangements framing the altar and backdropping the sofas. The horizontal pedestal arrangements stretched perfectly down the center of the banquet table – not too high and not too low. From hanging installations to mixing in non-traditional elements, owner and floral designer Laurie LeClair made our floral dreams come true and brought the entire scene to life.
Summit Manor, a beautiful stone mansion on Summit Avenue, and host to our styled shoot, greeted us with a grand yet comfortable, at-home feel. The unique features of its layout accommodate small groups or up to 200 guests. In the warm seasons, you can maximize the outdoors around the manicured yard with towering trees, and in the colder months bring things inside the charm and elegance of the home. For the reception, guest tables can spread out to various open rooms throughout the main level, downstairs, and out onto the porch.
The elegant wedding dress, custom designed by Mara Marie Bridal, featured a pooling tulle skirt cinched by a tie-it-yourself tulle bow, lace bodice, and dainty straps. Mara Dietrich is an amazingly talented wedding dress maker based in Minneapolis Minnesota with a passion for creating bespoke wedding dresses tailored to individual brides. All of her dresses are one-of-a- kind, designed for each bride's dream style, tailored to be the perfect fit.
Rounding out the wardrobe, our groom dressed in a gray two-piece Knight's Chamber suit, Giorgio Fiorelli label. Knight's Chamber owner, Tariq and his team of tailors, style men in personalized suits for purchase at a similar cost of renting. Why rent when you can own and hold on to the memories? From casual to formal, his custom packages accessorize men to pair with the bride's style.
All photos were stunningly captured by Kelly Morin Photography. With Kelly on the scene photography flows so well. She hones in on capturing the big picture as well as the small details. We see the true essence of the moment in her pictures, along with all of its angels and emotions. Her photography speaks for itself and is the only thing allowing us to share the visual story of this design with you.
With a passion for cake artistry, Jo Garrison is the perfect go-to for a dainty sweets menu. Her couple-sized cutting cakes showcase a distinct hand-painted style and fit tastefully on display just about anywhere at an event. We chose a macaron favor to surprise each guest at their table setting, which added a fun flair to the napkins.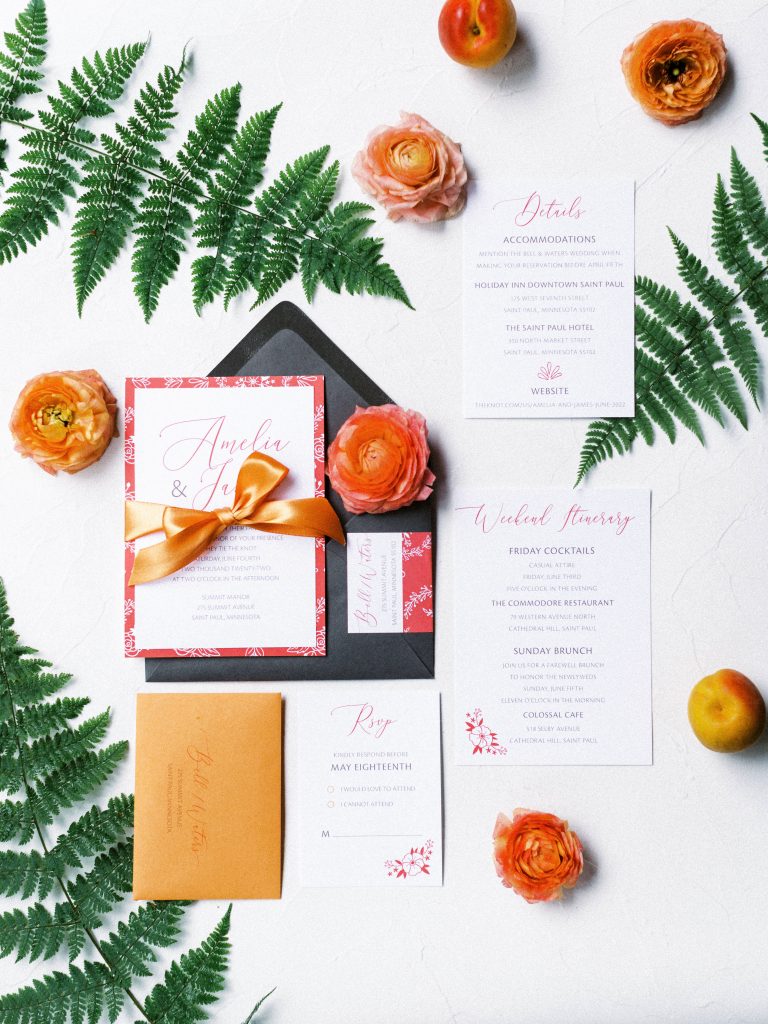 Epitome Papers designed a custom invitation suite for us meant to introduce guests to the colorful story of this event before they ever arrive. As a first impression, we love how invitations have the ability to give guests a sneak peak into your event design.
Style Society contributed all things furniture and accent features. Their collection of vintage rentals collaborated perfectly with the florals to feature bold colors in this design. Their pieces have a unique ability to come across as vintage AND/OR modern – whichever way you want to spin the styling. Sitting on velvet is sitting in luxury. The decanters and goblets made the table settings complete.
For a layered look, we opted for a double napkin place setting. Style Society contributed linen napkins that they hand-dyed in turmeric to be the base. So cool! Additional linens were provided by Linen Effects – a fabulous go-to source for all things linen in the Twin Cities and beyond.
For hair we kept it simple and sleek with an Ariana Grande inspired high half pony by Beautyholic. We stuck with a dewey styled makeup that enhanced the bride's natural features.