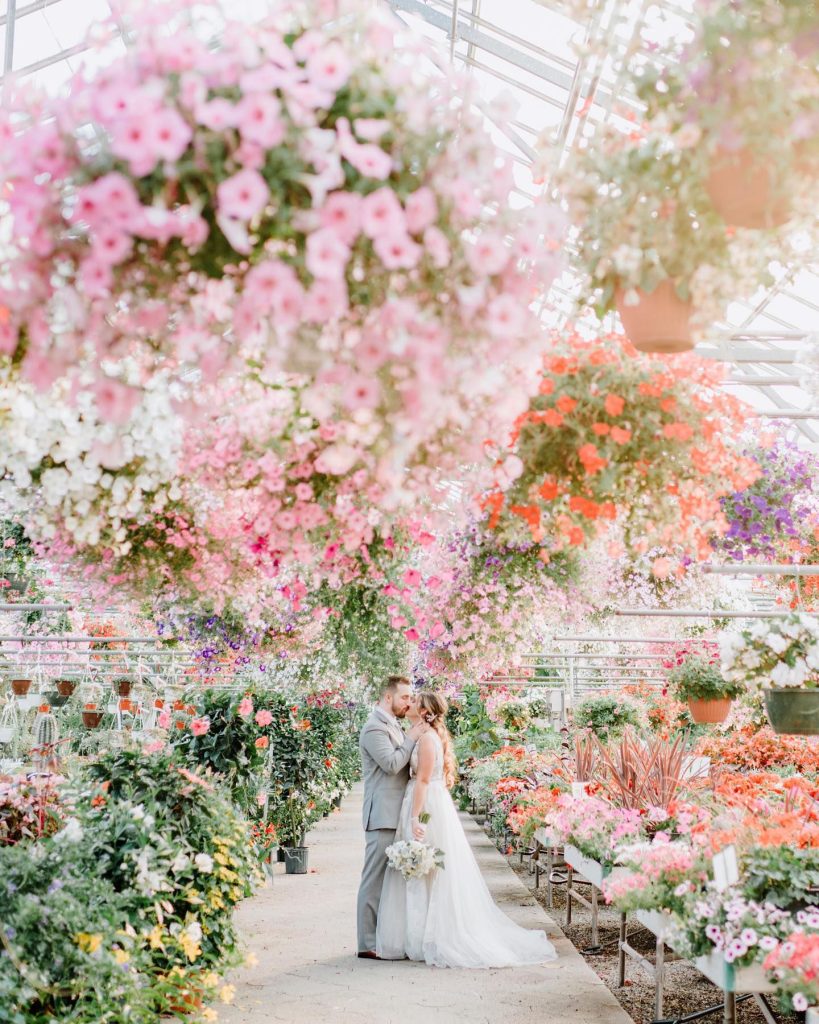 No wedding is complete without ornate décor and beautiful flowers! Flowers beautify a wedding venue with their color, sweet fragrance, and delicacy. They light up hallways, soften corners, and spruce up dining tables. Arranging wedding flowers doesn't have to be a challenge, especially when you have inspiration on your side. Here are some easy, fun, and creative ways to use flowers in your wedding!
1. Ceremony Backdrop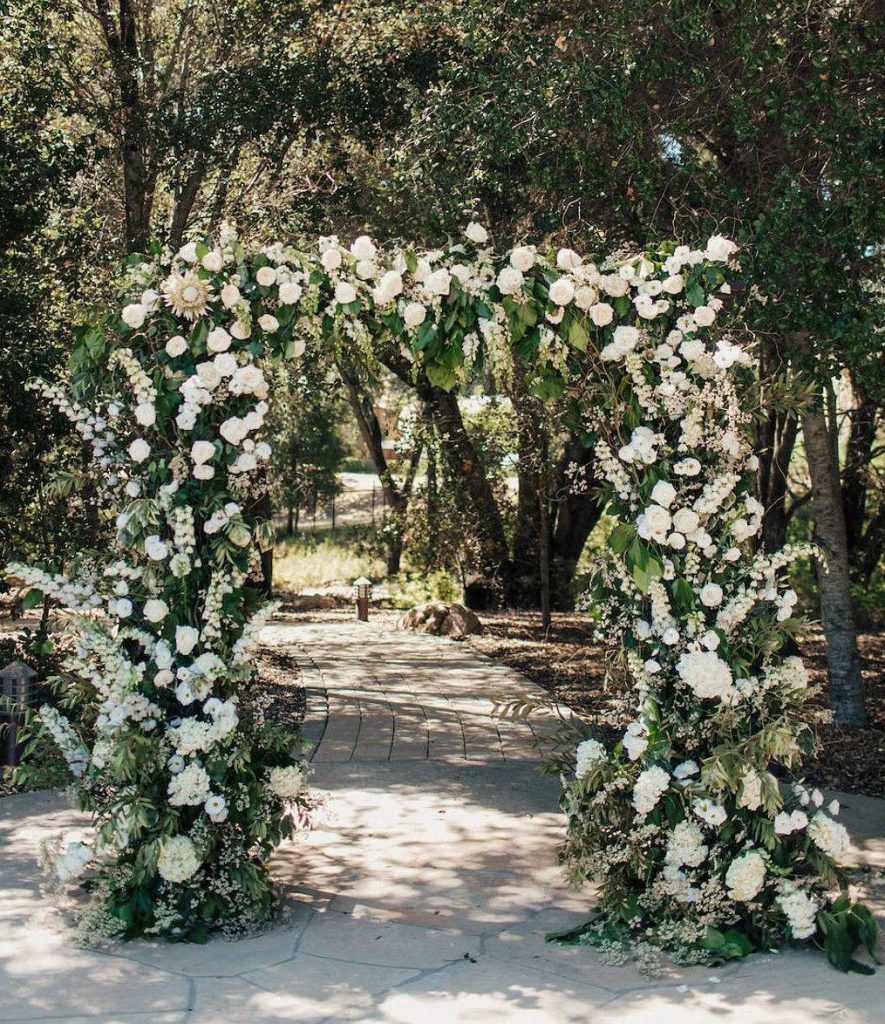 Photos: @lindseygomesphoto, @nicolenerostudio, @bekahwriedt
Wedding arches are an integral part of a ceremony, and what better way to make it stand out than with an abundance of fresh florals? Whether your style is romantic, boho, or modern, there are endless ways to add a subtle or not so subtle touch of flowers to your ceremony backdrop.
2. Hair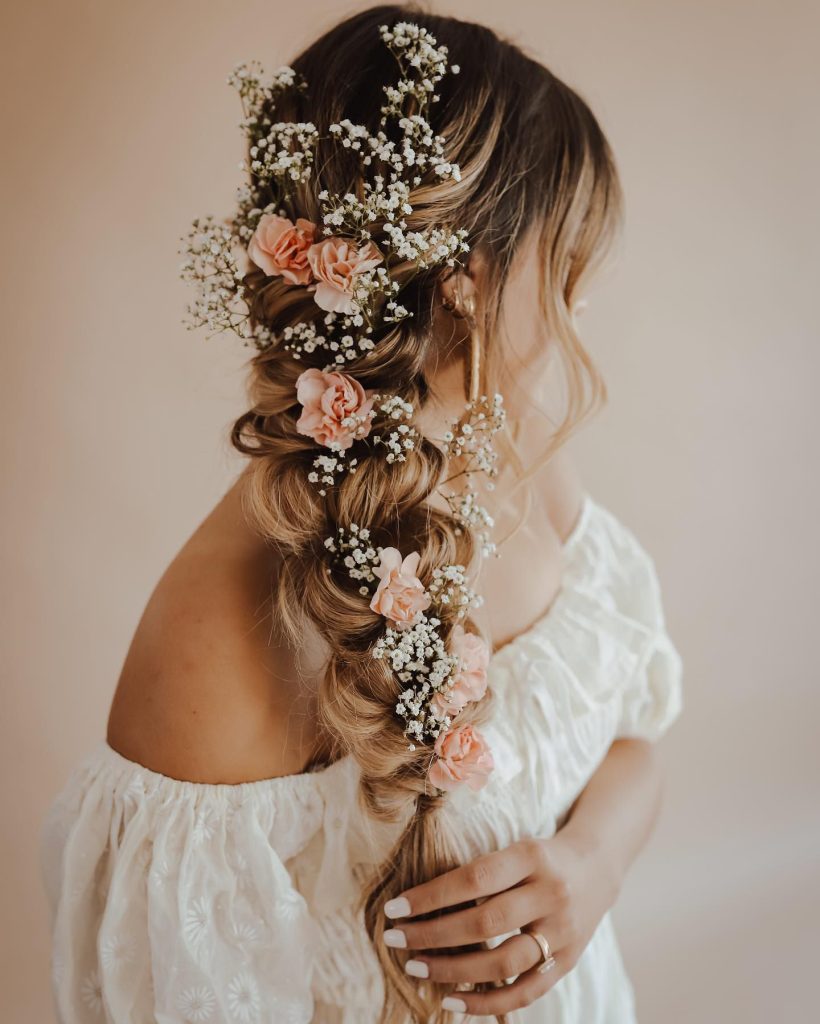 Photos: @rebecca.murphy.beauty, @claudianoellephoto
Incorporating florals into your wedding day hairstyle can take your look up a notch! Weave them into a boho braid or add them as a finishing touch to your updo. Whatever your day-of do, the addition of flowers will create an unforgettable look.
3. Signature Cocktail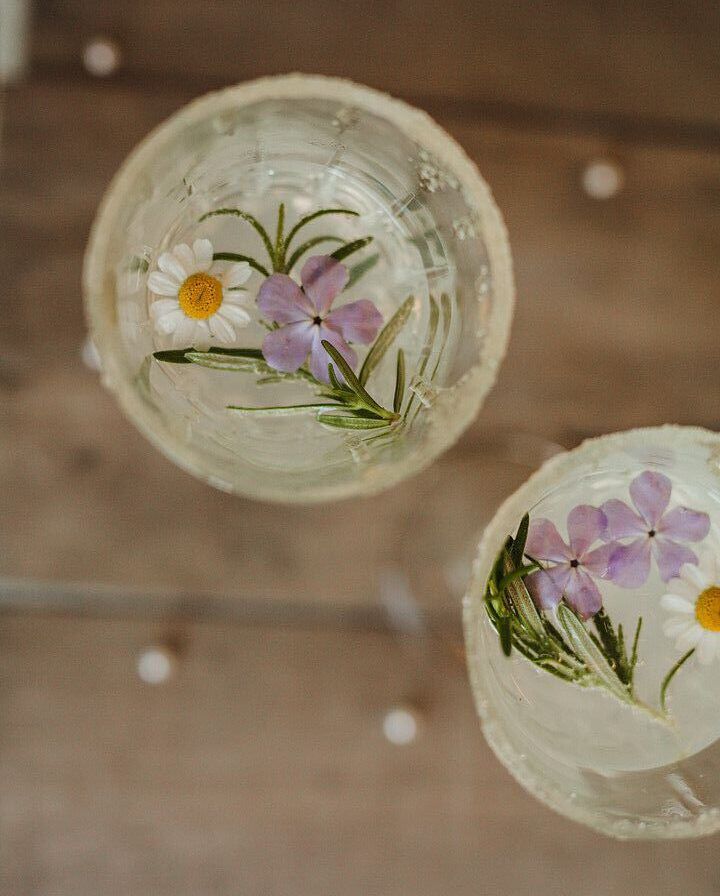 Photos: @samanthacouickphoto, @hannahlillian.photo
Planning on having a signature drink at your reception? If so, add a touch of whimsy with edible flowers that match the theme of your wedding. This is a subtle yet unique detail that will complete your wedding decor and have your guests coming back for another round!
4. Cake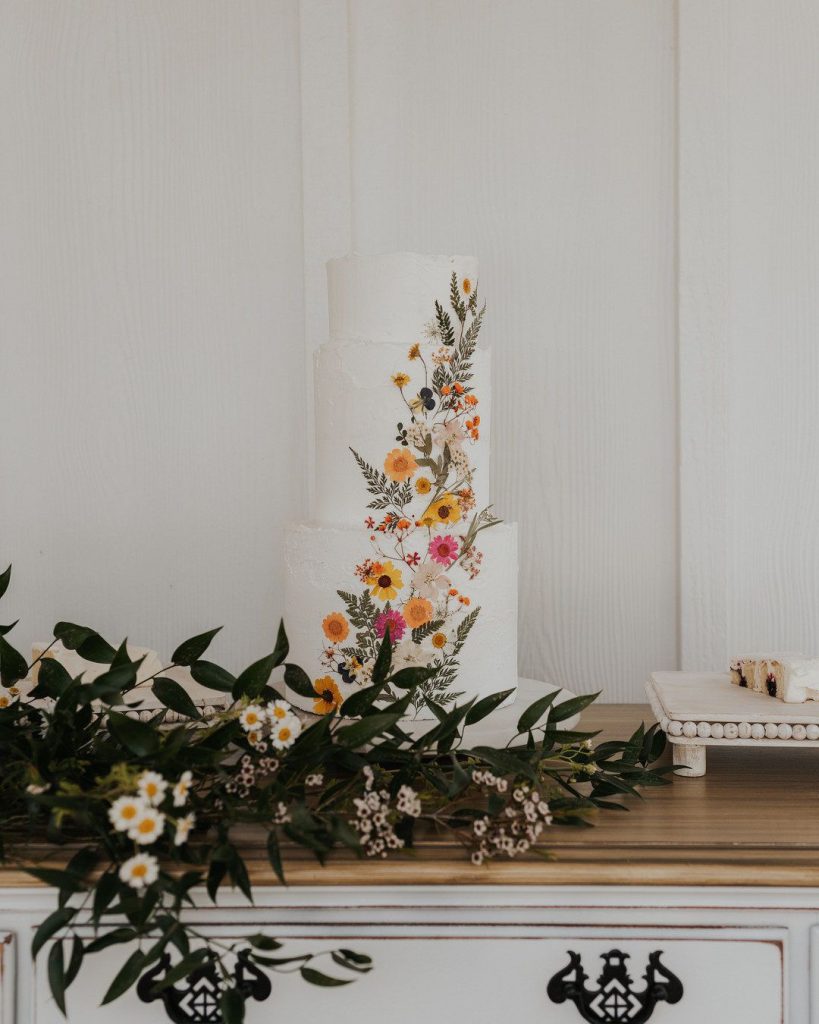 Photos: @sabrinakthomasphotography, @konnorwithakay, @elinaupmane_
No wedding is complete without cake and flowers, so why not combine the two? It creates a stunning visual presentation and adds a hint of elegance! Decorate with dried flowers, fresh florals, or a display around the cake for a one-of-a-kind wedding dessert.
5. Flower Toss / Flower Bar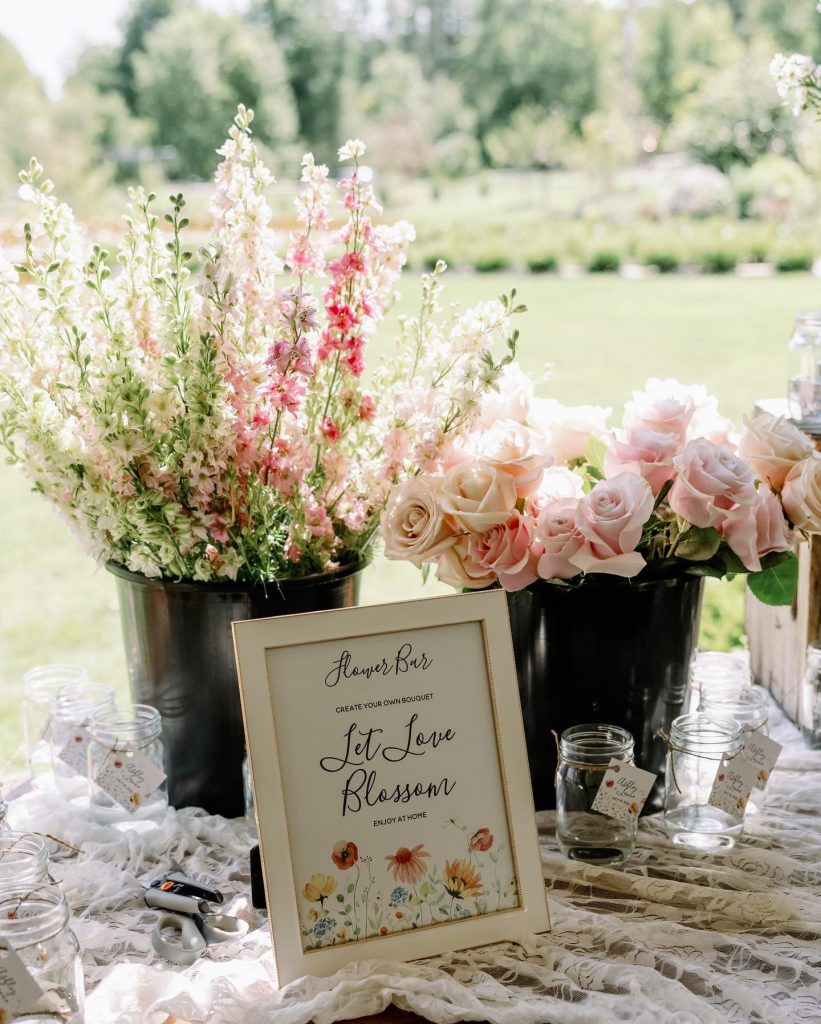 Photos: @courtneycollinsphoto, @elinaupmane_
Instead of the traditional confetti toss, opt for flower petals or leaves to shower the newlywed couple. This is a more eco-friendly option and will be just as romantic! Another fun idea is to have a flower station where your guests can create their own bouquet. They can even take them home as favors! This idea can also be an activity to have at your bridal shower or engagement party.
6. Venue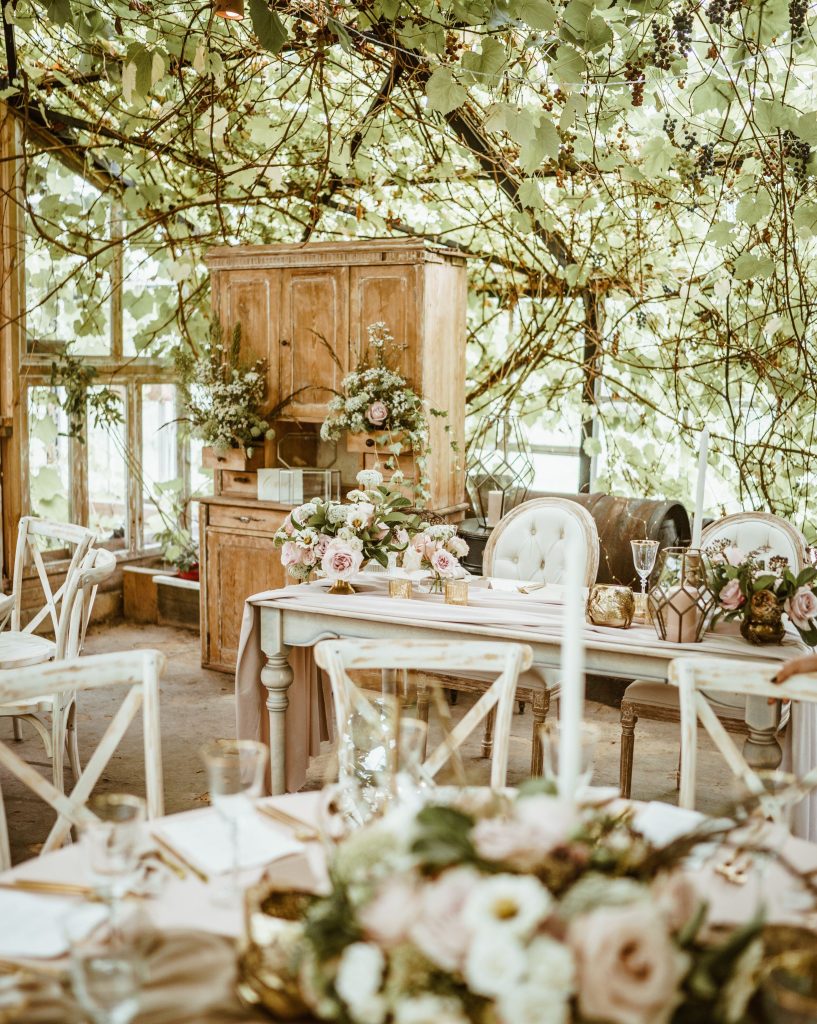 Photos: @elinaupmane_, @sharynfrenkelphoto
One of the first steps in planning a wedding is finding the perfect venue. Choosing the correct space can make all the difference when setting the tone and theme for your special day. If you want the ultimate natural backdrop filled with florals without breaking the bank, try taking your wedding photos or having your reception in a greenhouse or garden setting.
7. Alternatives to the Traditional Bouquet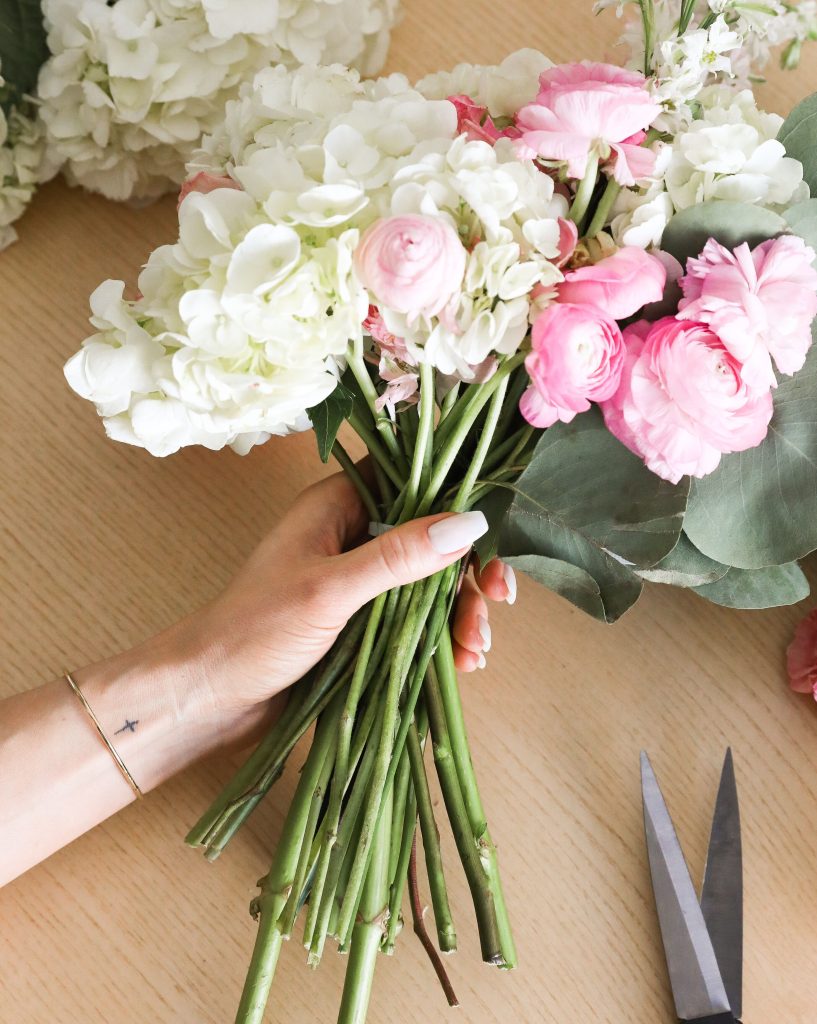 Try switching up the traditional bouquet with DIY florals that you and your bridesmaids can create together (plus, they can be easily purchased online). If you want to opt out of having bouquets all together, your bridesmaids can wear corsages for a unique and personalized look.
8. Decor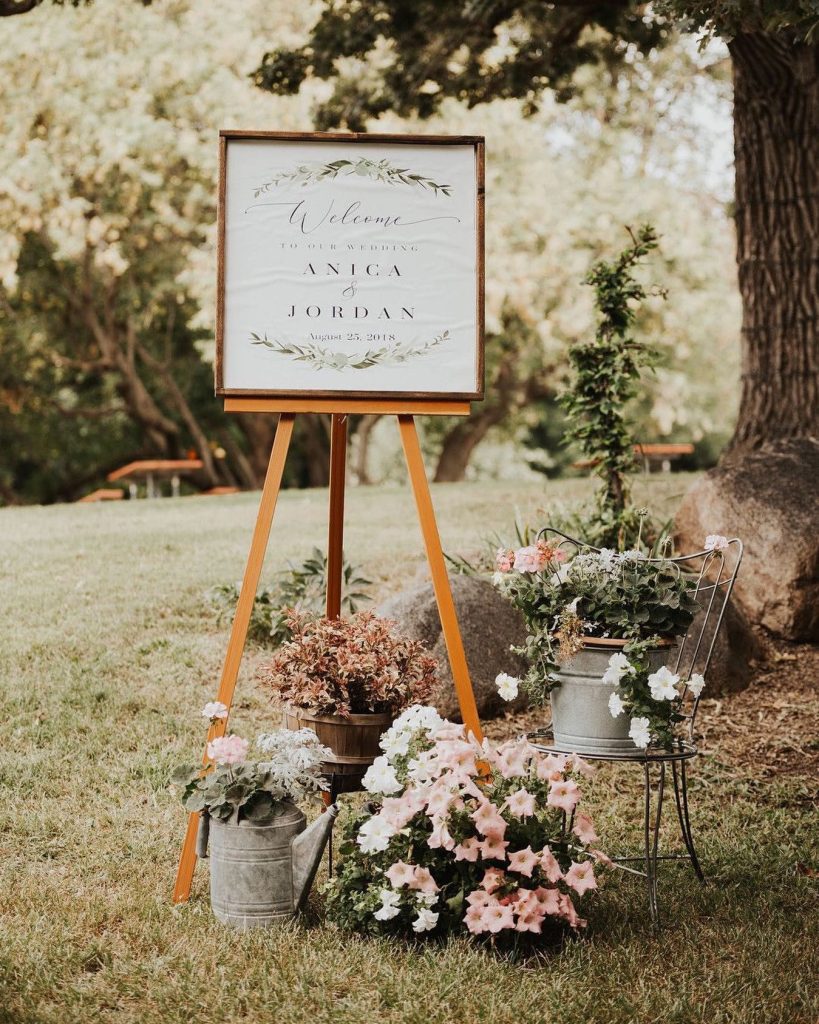 Photos: @lindsayamarcus, @lindseygomesphoto ,@cassandradayephotography
Flowers are a simple way to beautify wedding decor! So, whether you are pairing your wedding signage with fresh blooms to create a warm and inviting welcome or sprucing up your reception tables, there is always an opportunity to add color, texture, and natural elements with a display of florals!
9. Sweetheart Table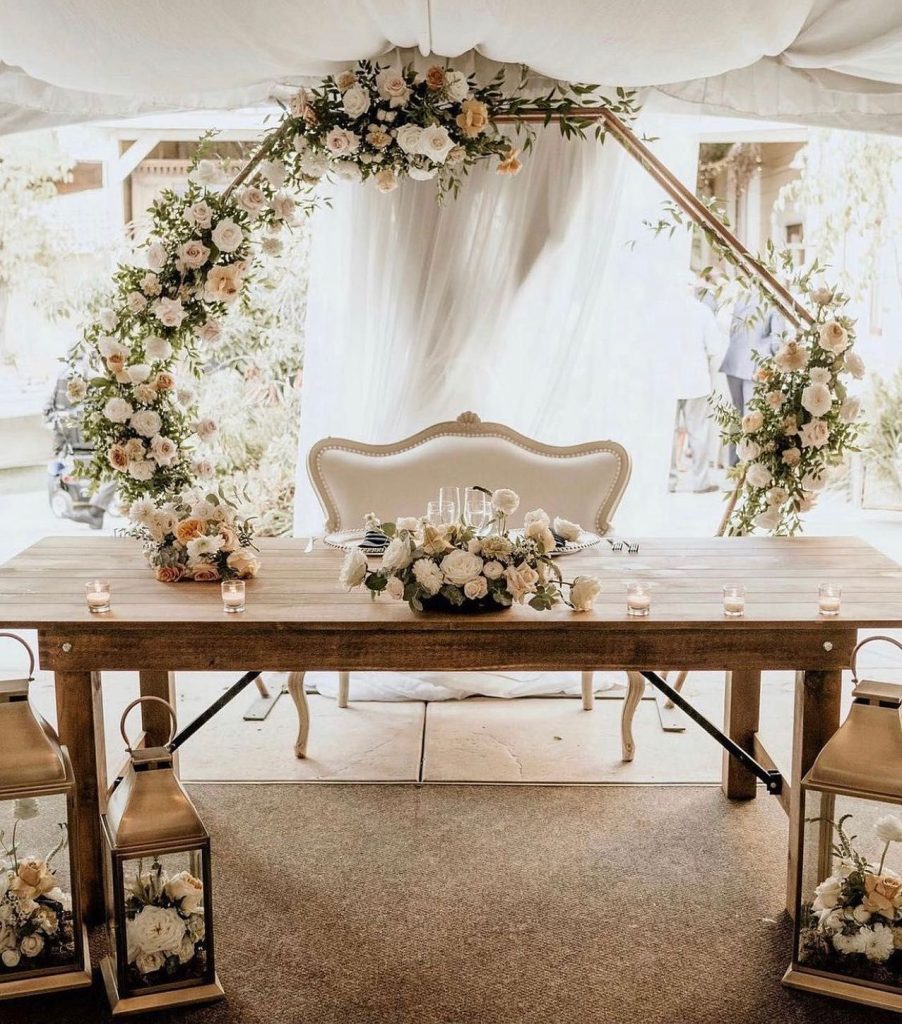 Photos: @chasinglight.tv, @meggyweggyphotography
It's no secret who the center of attention is on your wedding day, but a fun way to make a statement at the reception (and show where your reserved reception seats are) is decorating the sweetheart table with lots of fresh greenery and flowers!
Planning a wedding? Sign up for our Diamond Loyalty program—it's free —and find local wedding vendors! Follow David's Bridal on Instagram, TikTok, Pinterest, and Facebook for more wedding registry ideas, or click here to book an appointment at your local David's Bridal.
Featured Image: @sharynfrenkelphoto