Trend Report: Activities for Your Bridal Shower
Bridal showers are not what they used to be. At home parties are the new thing! Instead of having the same old shower, make it something that you look forward to! This is one of the only times before the wedding where all of your bride tribe gets together. It should also be an event that's fun and brings your stress level down!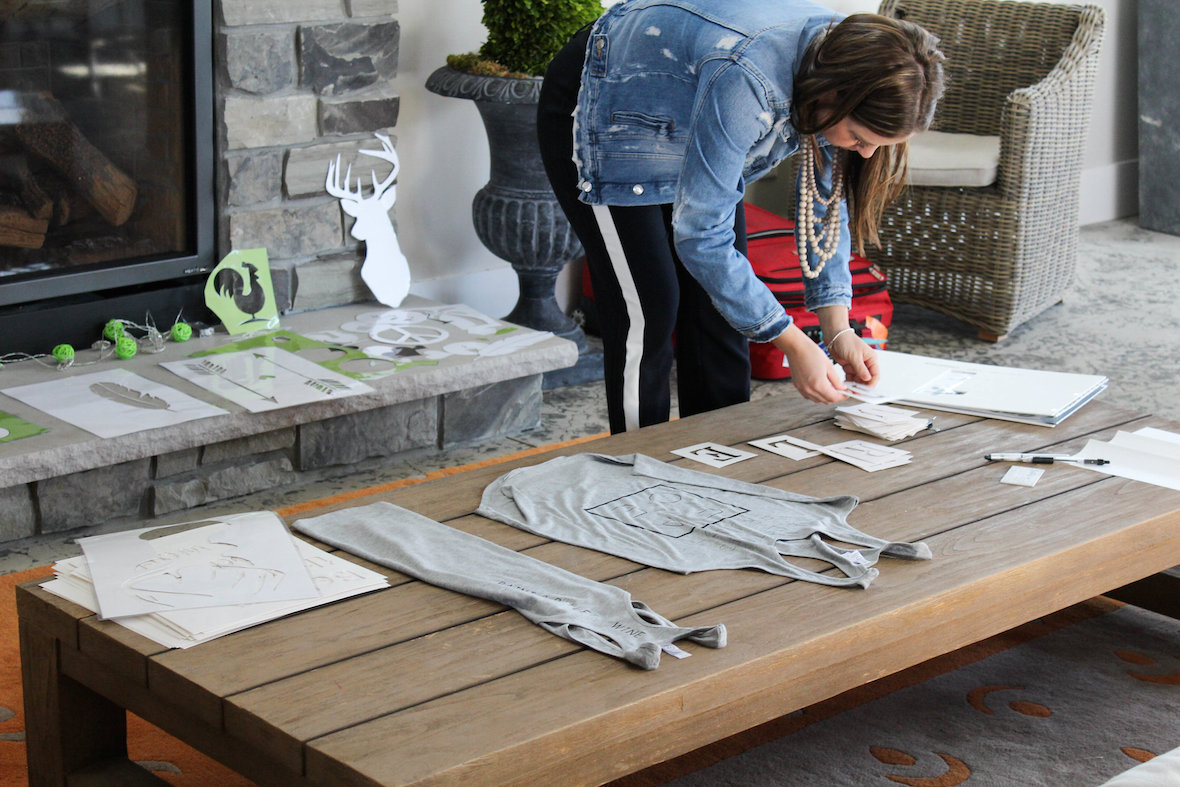 I wanted to share two fun ways to make your bridal shower interactive and memorable! By incorporating one of these ideas, I promise you'll look back on your shower so happy you switched it up. Your girls will even go home with a one-of-a-kind gift! Check out what I mean below. And let me tell you, I wish I would've done this for my bridal shower!
I love the idea of transforming your bridal shower into a crafting class where you and your crew can enjoy a glass of bubbly while creating custom keepsakes. B&D Custom Crafts created the perfect box to make at your bridal shower, the brand new "bride trip" gift set! One of my favorite parts of this set is being able to add either a wooden script word (which makes for a super cute decoration for your wedding) or you and your girls can monogram your own tumbler or stemless champagne glass! To round out the gift set, attendees can then pick from a handful of items including spiral notebooks, mini notebooks and soon to launch tassel keychains!
The custom crafts are super easy and such a fun activity to do during a bridal shower! B&D Custom Crafts is even willing to come to the party and show live instructions or if you're an avid DIY'er, they provide step-by-step instructions to the host for your tribe to complete on their own!
Bubbly Vibes Photo

Another fun way to switch up what could be just another bridal shower is to make it a pallet party! Never heard of a pallet party? Don't be intimidated! It's just a fun painting activity! Swap out the typical bridal party game and have your bridal shower guests spend a fun afternoon painting on a rustic wood pallet.
Bubbly Vibes Photo

The ladies at Bubbly Vibes have an array of unique stencils and colorful paint options to bring your custom pallet art to life! The pallet painting is best for 6-12 people and it usually only takes 2 hours. At $45/person, it includes paint, brushes, stencils, pallet board & snacks!
If you're a Forever Bride member (if not, you can sign-up for free here) and you have at least 10 guests, your pallet board is free! Amazing!
Bubbly Vibes Photo

I'm hoping by now I've convinced you to switch up your bridal shower if not, check out more bridal shower places and activities in our bachelor(ette) category!
To ensure you get awesome savings on B&D Custom Crafts and Bubbly Vibes, sign-up now to become a Forever Bride family member!