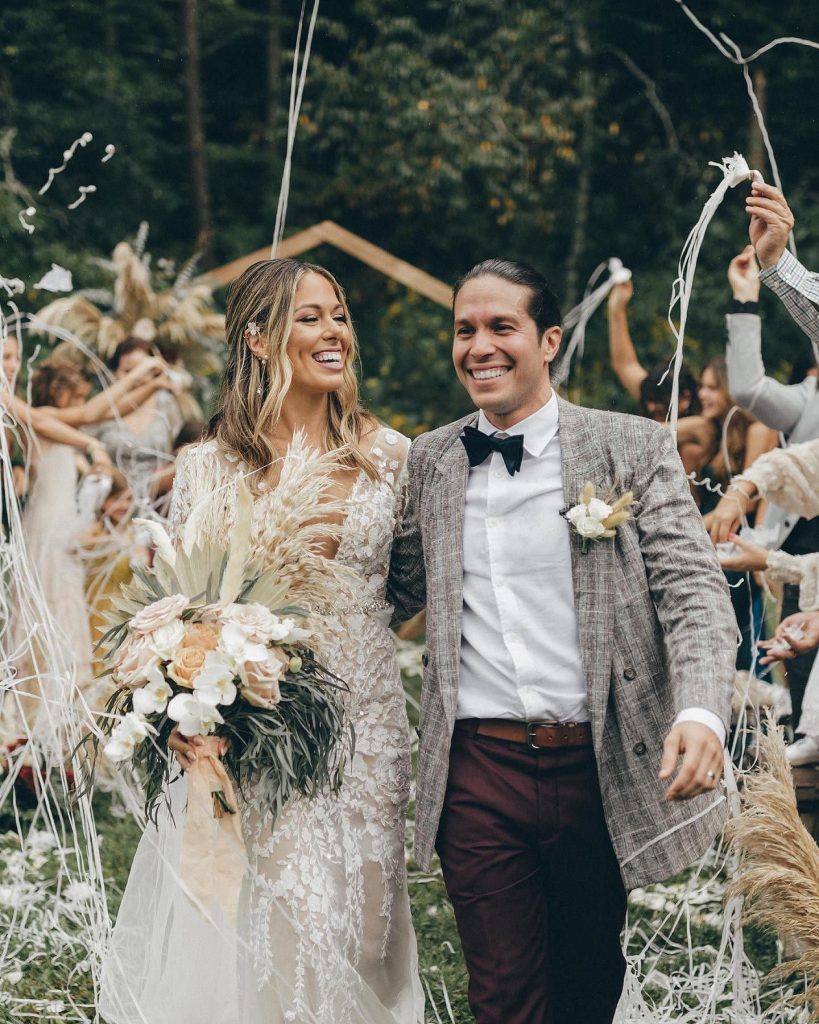 Every year we see small changes in the design and look of rustic weddings, so today we have a list of our top 10 new favorite rustic wedding trends. From unique wedding locations to new bridal looks, we have you covered. Tell us what your rustic wedding is going to look like – head over to our Facebook and Instagram and share your vision for your big day!
1. Timeless Wedding Dresses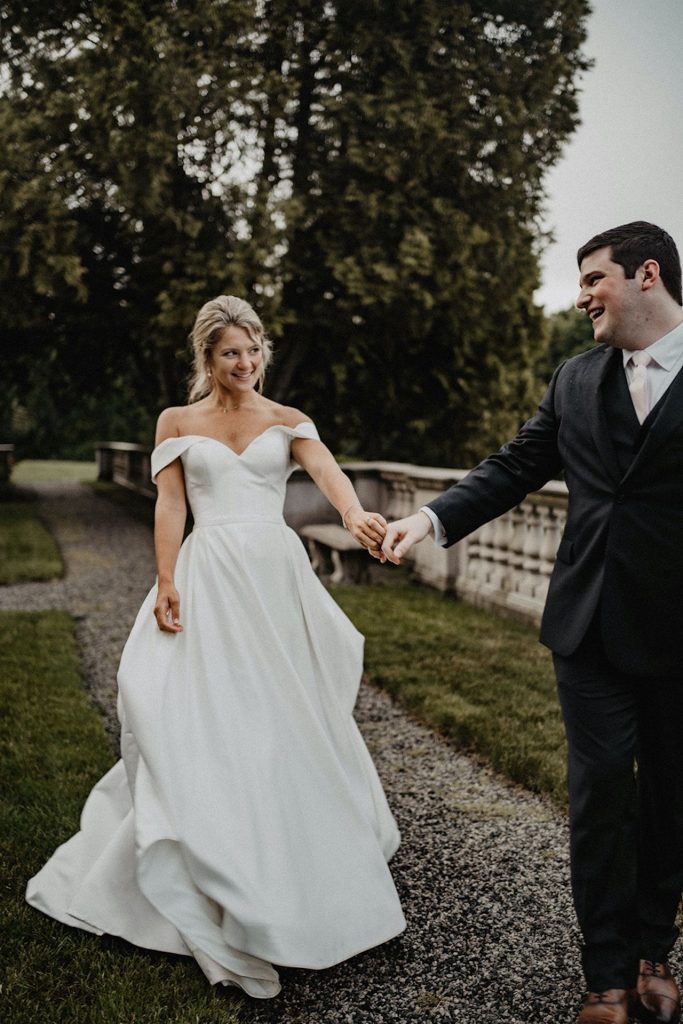 Photo: @rootandbloomphotographs, @imagerybylu,
We have seen so many unique and beautiful wedding dress styles over the years – from boho to vintage to modern – and we love them all! But perhaps our favorite wedding dress style, and certainly one of our favorite rustic wedding trends of all time, is the timeless wedding dress. Elegant and classic these gowns are the perfect choice for any rustic wedding! Think sweetheart necklines, feminine lace, or a stunning ballgown silhouette.
2. Neon Wedding Signs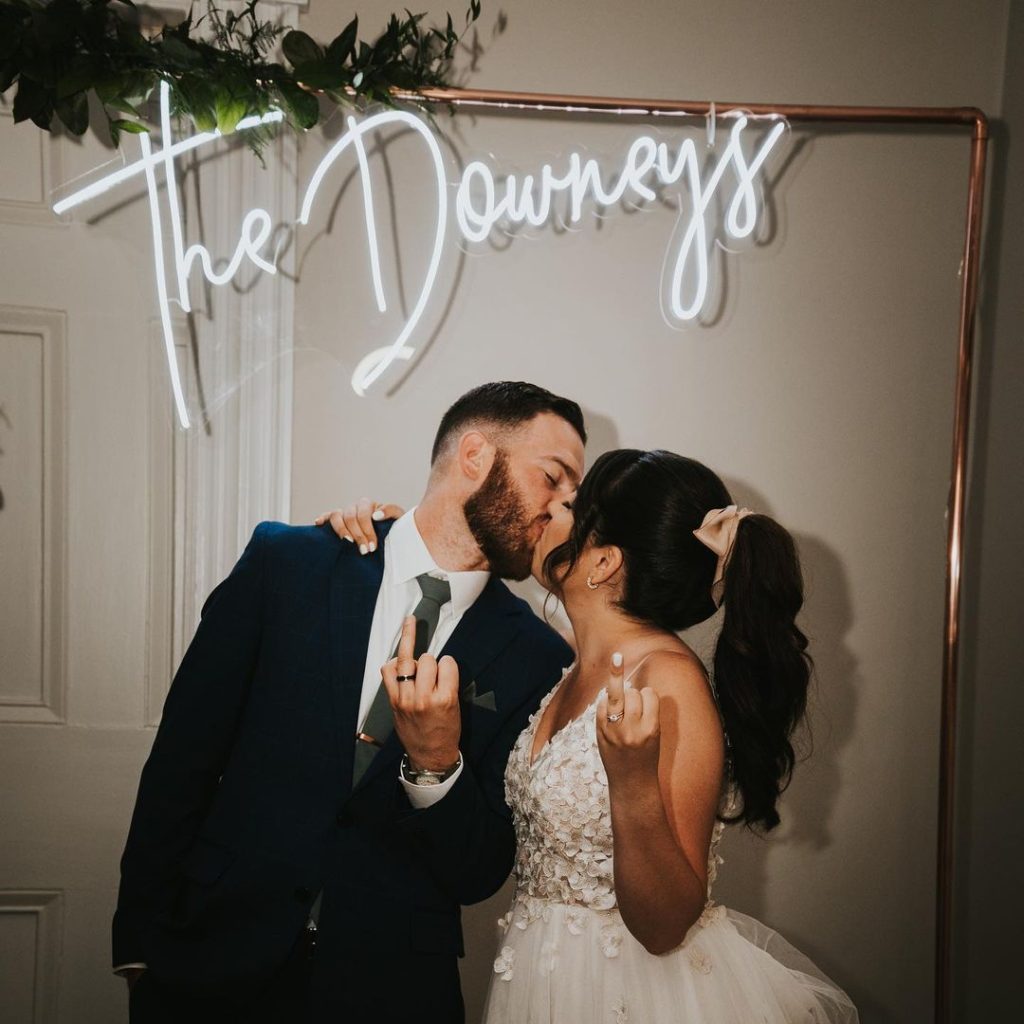 Photo: @sadie.photog, @_vintageroots
There's nothing better than seeing your new last name in lights, that's why our current obsession for rustic weddings are Neon wedding signs. These cool and trendy sign options add a level of chic-ness your guests will fall in love with. From a cute saying to your new name the options are endless when it comes to your light-up wedding sign.
3. Beautiful Bouquets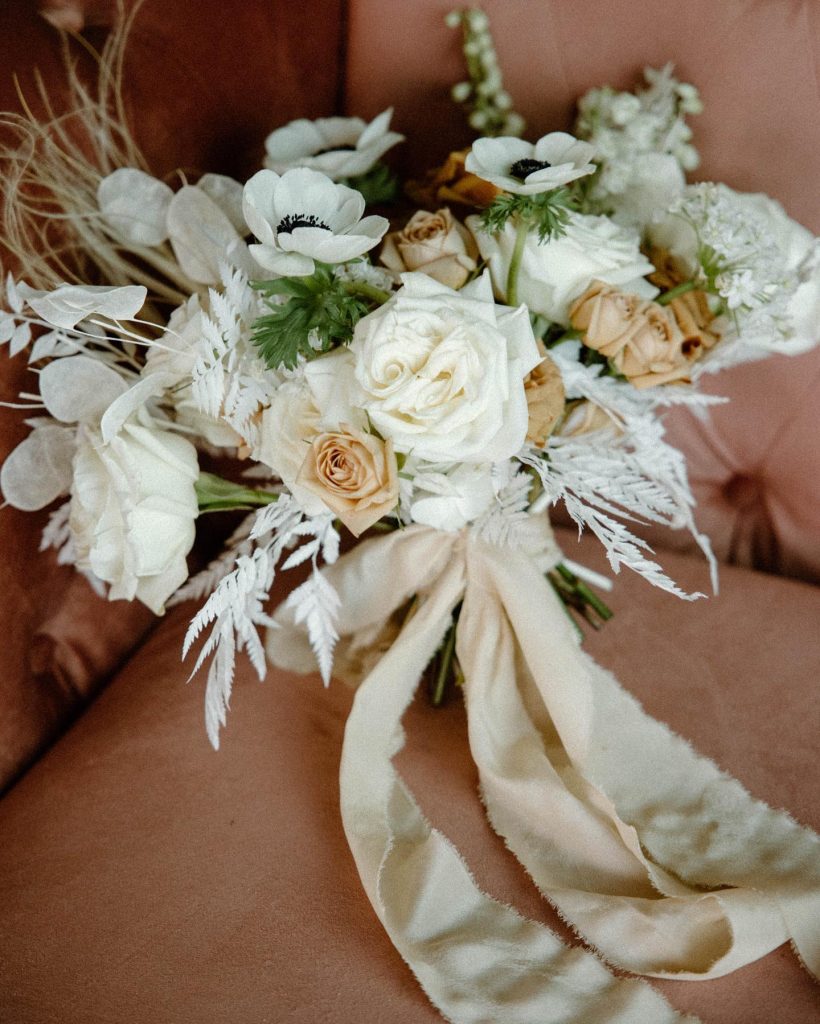 Photo: @jayminicholevisuals, @cassandradayephotography, @cassysmithphotography
Your bouquet is arguably the most important accessory you'll don on your wedding day. Whether you pick an array of vibrant flowers to complement your clean white wedding dress or go with a softer arrangement for a more subtle look, bouquets add so much interest and beauty to your wedding day style.
4. Naked Wedding Cakes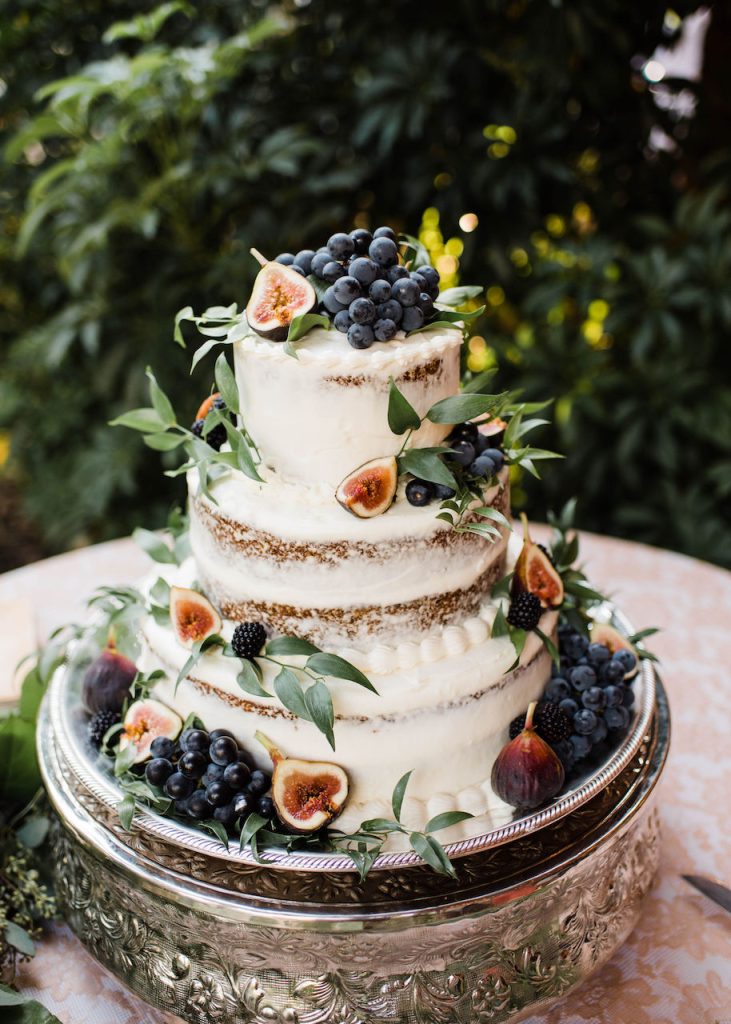 Photo: @renphoto_sc, @brookebuckphoto, @aklonskiphoto
First comes love, then comes dessert! The cake design that has our hearts? The naked cake. This barely iced style lends an effortless touch to your reception. That's why this trend is one of our top 10 favorite rustic wedding trends!
5. Colorful Tablescapes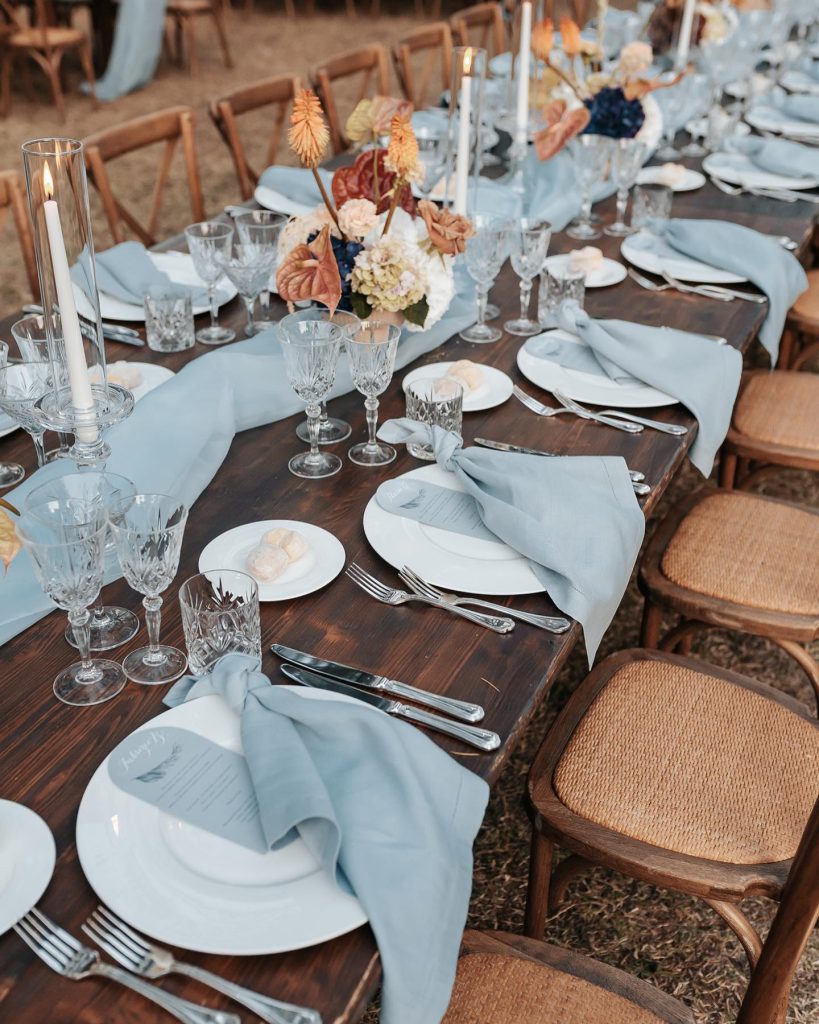 Photo: @michaelcosenzafilmphotography, @cassandradayephotography, @samanthacouickphoto
When it comes to your reception, your tables will be a focal point. That's why so many brides put a lot of thought into what exactly goes on top of each table. Flowers, mason jars, candles? The options are endless! A trend that we have loved to see is colorful tablescapes. They add so much personality to your big day and are a perfect way to tie in your wedding colors to your reception.
6. Outdoor Wedding Ceremony Locations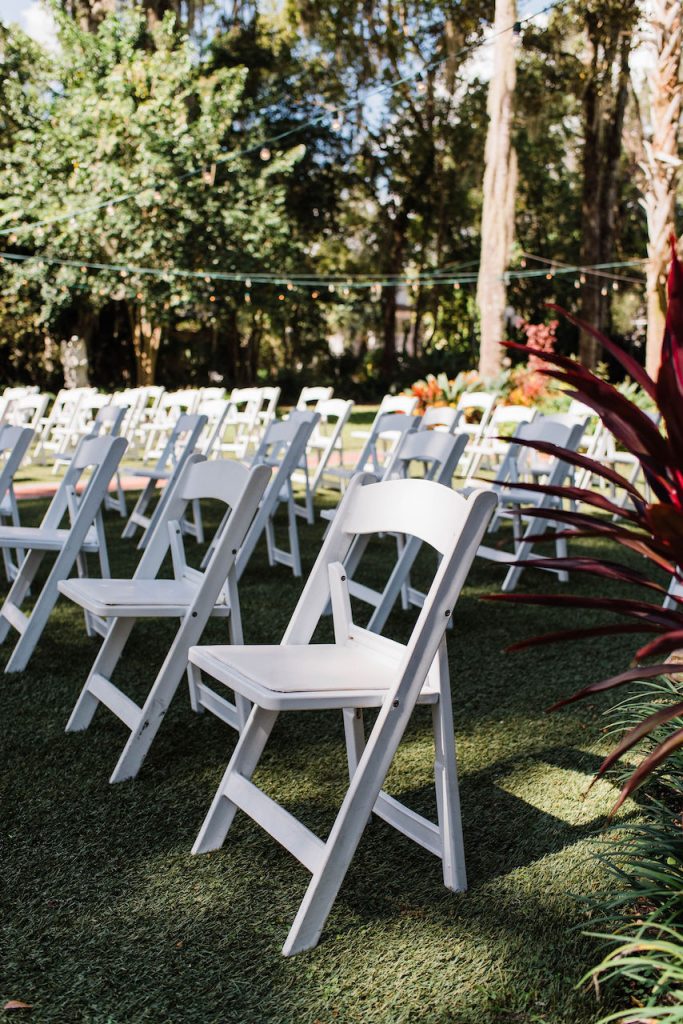 Photo: @renphoto_sc, @gloriatorresphotography, @chrisisham
It's not surprising that outdoor wedding ceremony locations made our top 10 favorite rustic wedding trends. What's more rustic than saying "I do" while surrounded by the natural beauty of the great outdoors?
7. Unique Wedding Backdrops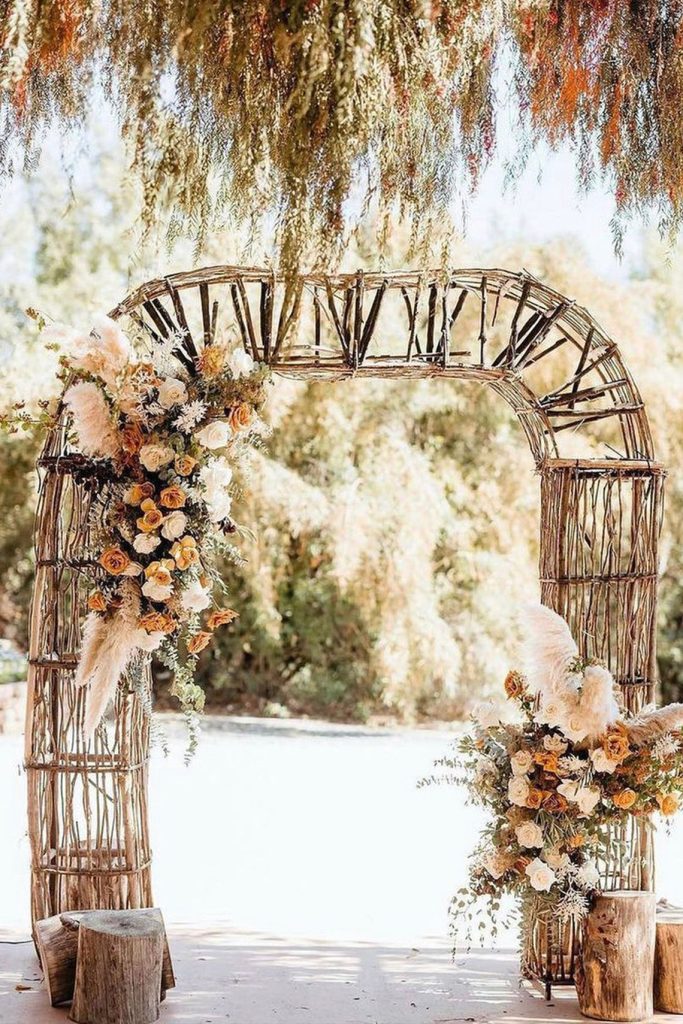 Photo: @laurieashleyphotography, @meggyweggyphotography via @pinehilljulian
If you are planning an outdoor wedding, then you may want to look into adding a beautiful backdrop to your ceremony. Unique wedding backdrops are one of our favorite rustic wedding trends because they can add so much interest and rustic charm to your wedding ceremony.
8. Minimalist Wedding Look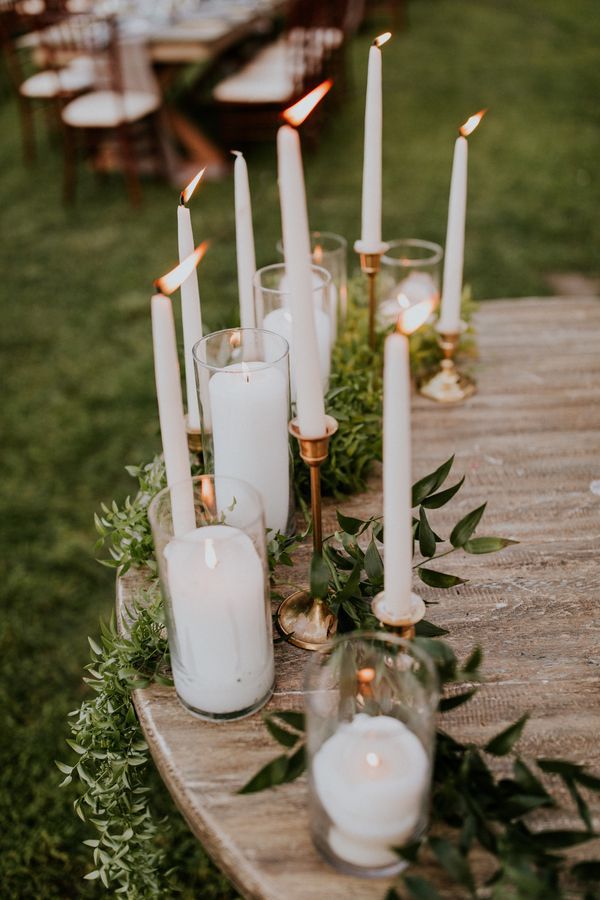 Photo: @shellbellanderson, Mariah Rock Photos, @heirlumephotography
When it comes to rustic weddings, less is often more. That's why the minimalist wedding look is one of our favorite rustic wedding trends. Keeping it simple with minimalist decorations creates an effortless beauty that will stun your guests.
9. Twinkly Lights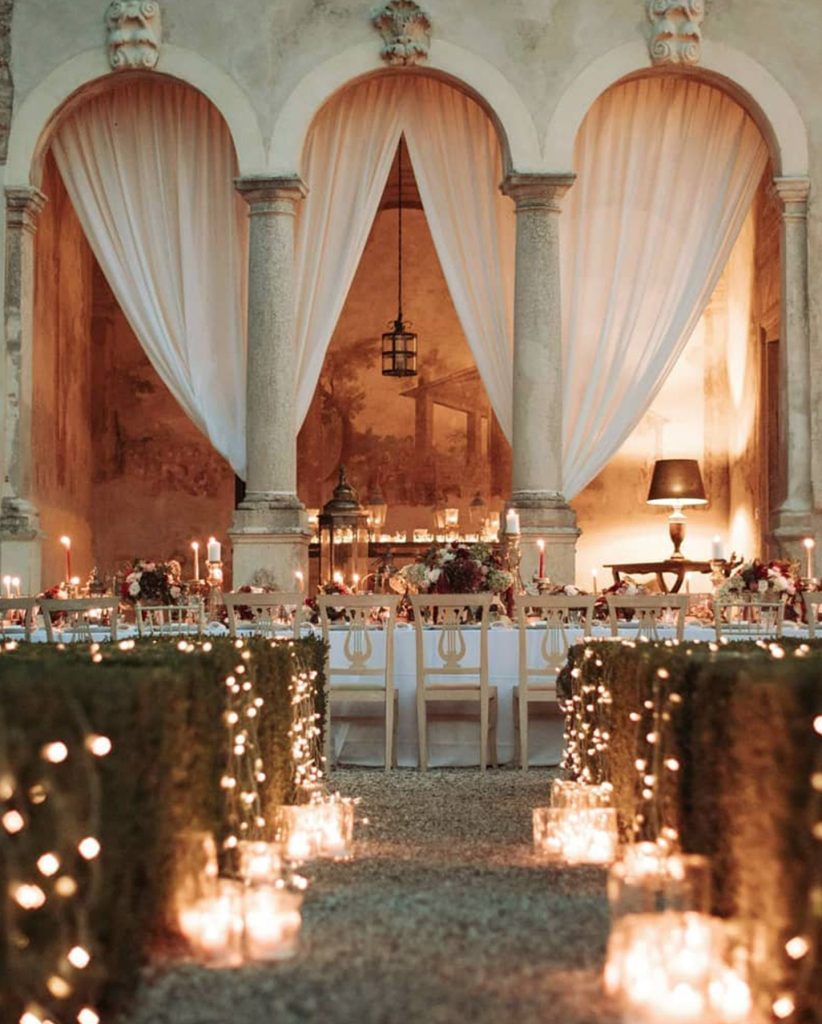 Photo: @alberto_alessandra, @dearlybeloved.weddings, @dekoverleih_stimmig
No romantic evening would be complete without some twinkly light. It's true, we don't make the rules. Twinkly lights and weddings are truly a match made in heaven and quite possibly our favorite decoration. The glimmering light from these little bulbs creates a magical experience that your guests will fall in love with. Guaranteed to dress up any venue from a barn to your backyard you can't go wrong.
10. Making The Outdoors Look Like Indoors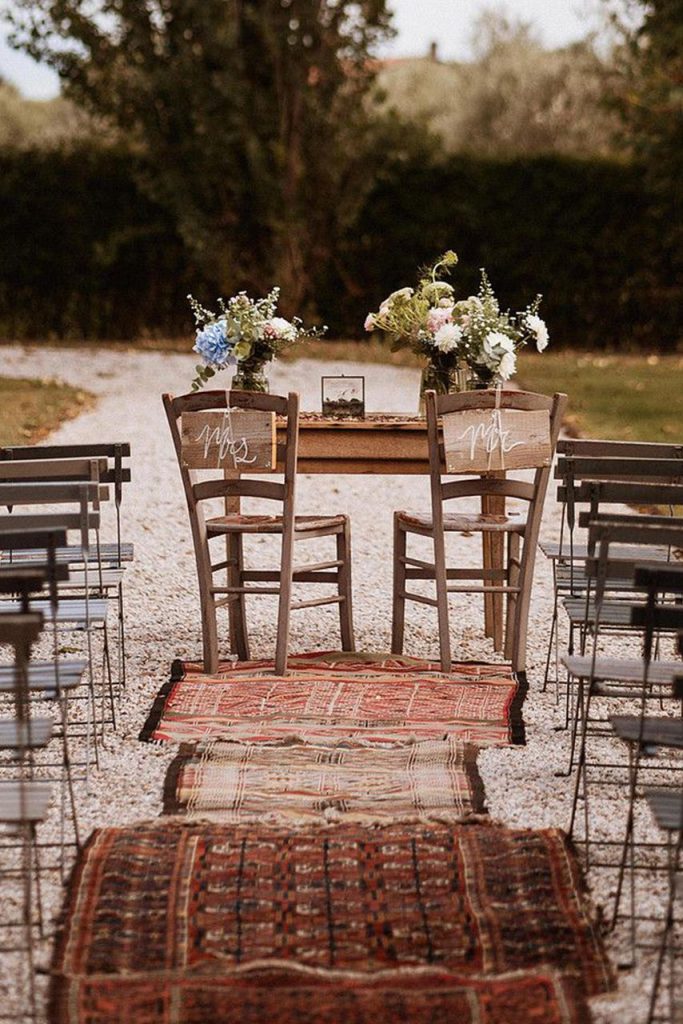 Photo: @luisabasso_photographer, @nicolekrausephotography, @luxartweddingstudio
Last but not least on our list of favorite rustic wedding trends is making the outdoors look like indoors. We love this trend because you get the best of both worlds! You get to decorate your ceremony and reception space with all of your favorite rustic pieces against a backdrop of natural beauty.
Planning a wedding? Sign up for our Diamond Loyalty program—it's free —and find local wedding vendors! Follow David's Bridal on Instagram, TikTok, Pinterest, and Facebook for more wedding registry ideas, or click here to book an appointment at your local David's Bridal.
Featured image by: @joyandeverettephoto