Wedding cakes are one of our favorite details about a wedding because it often shows the personality of the couple. Today we are so excited to share the newest wedding cake trends that will be sure to wow you! Read on for our favorite 2023 wedding cake trends for any style or season.
The Minimal Look
If the clean and simple look speaks to you, then you're in luck, because the minimal wedding cake design is on the rise for 2022. Simple decorations in combination with no frill frosting is making its way to wedding cake tables everywhere.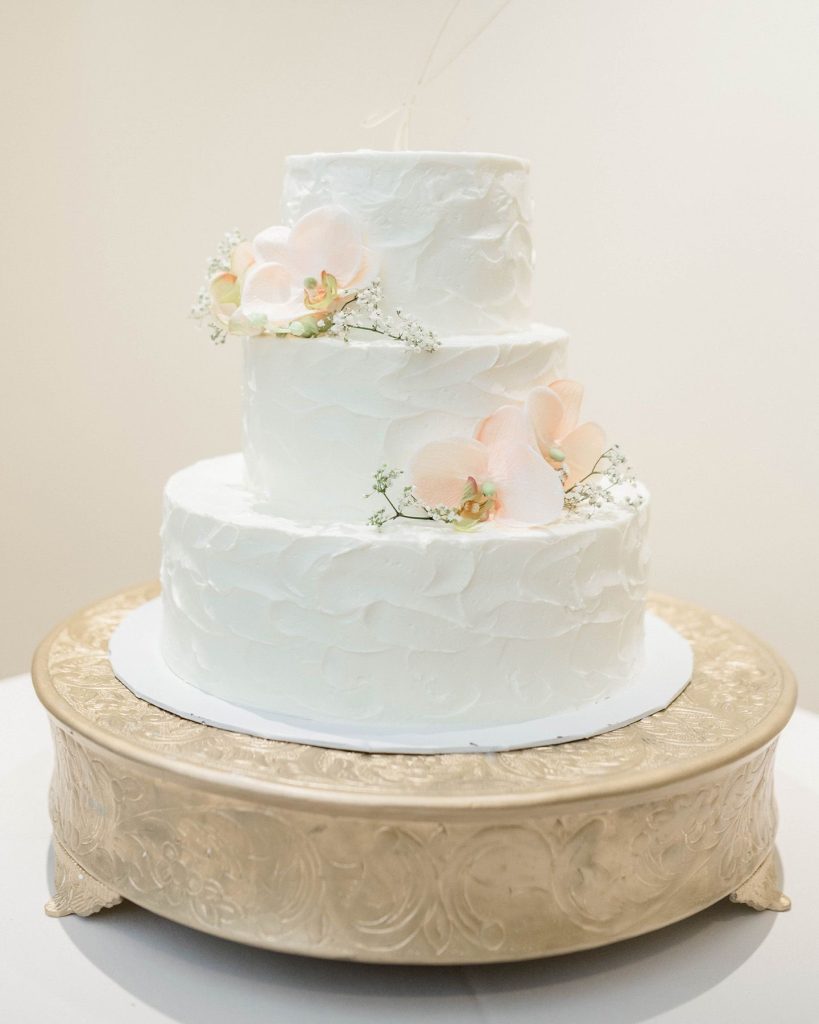 Photo: @morgantaylorartistry, @photographsbystephanie, @ellas.moments, @christimphoto
Pressed Flowers
A cake adorned with dried or pressed flowers can transform your dessert from run of the mill to something elegant and special. One of the most impressive aspects of this style cake is they can be as dressed up or dressed down to fit the wedding theme and style.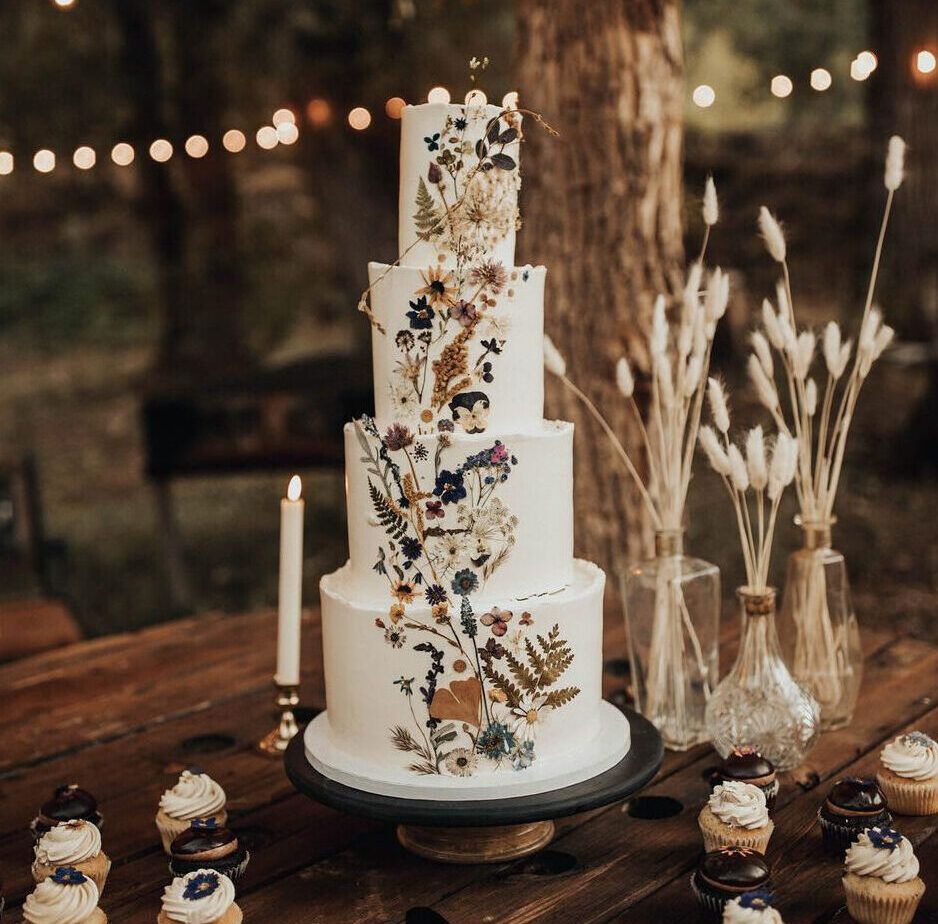 Photo: @devotedandwild, @lucygold
Cascading Florals
We know many brides love adding flowers to their cakes. A unique take on this trend is to incorporate this is by adding a cascading floral arrangement around the cake. You can also tie the colors from your wedding theme into the florals, as well as your bouquets and bridesmaid dresses to create a cohesive look.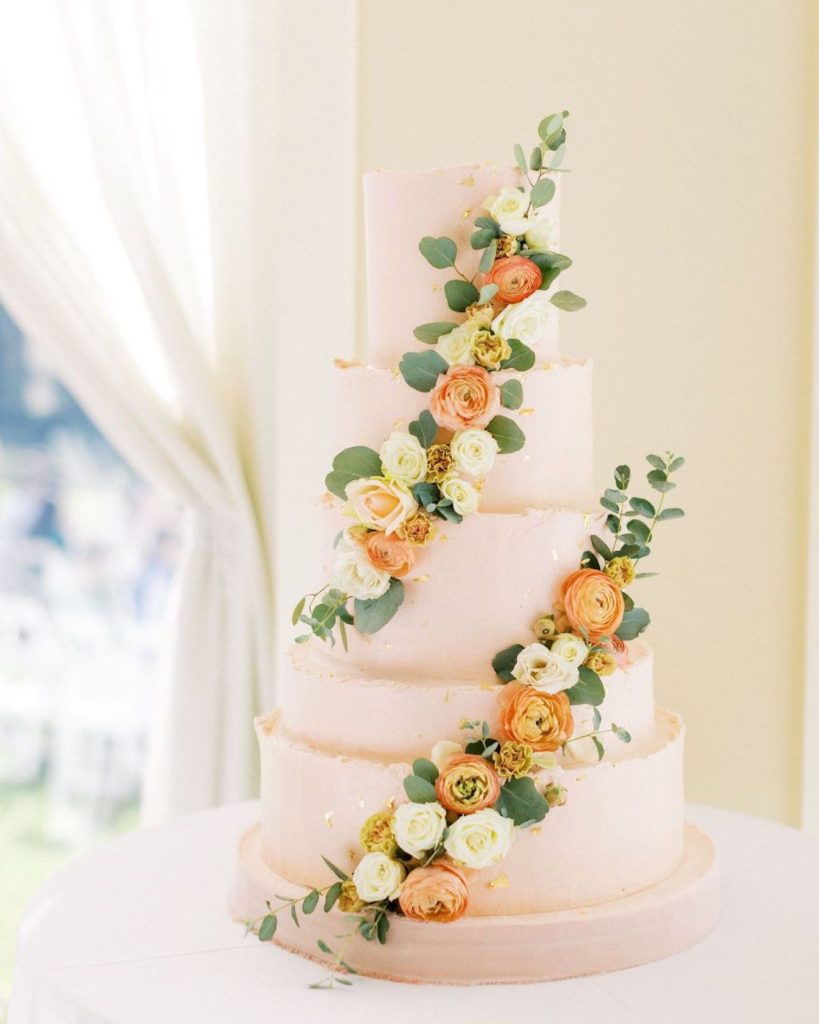 Photo: @cassiemariephotography, @pine_cone_bakery, @allisonheffington
Naked Cakes
One of our favorite wedding trends is the naked wedding cake. This barely iced style lends an effortless touch to your reception. Often being topped with simple decorations like fruit, berries or flowers, these cakes are just perfect for a rustic style wedding. Want to transform a simple statement into a bold display? Add charm to these minimalistic cakes with a cake topper!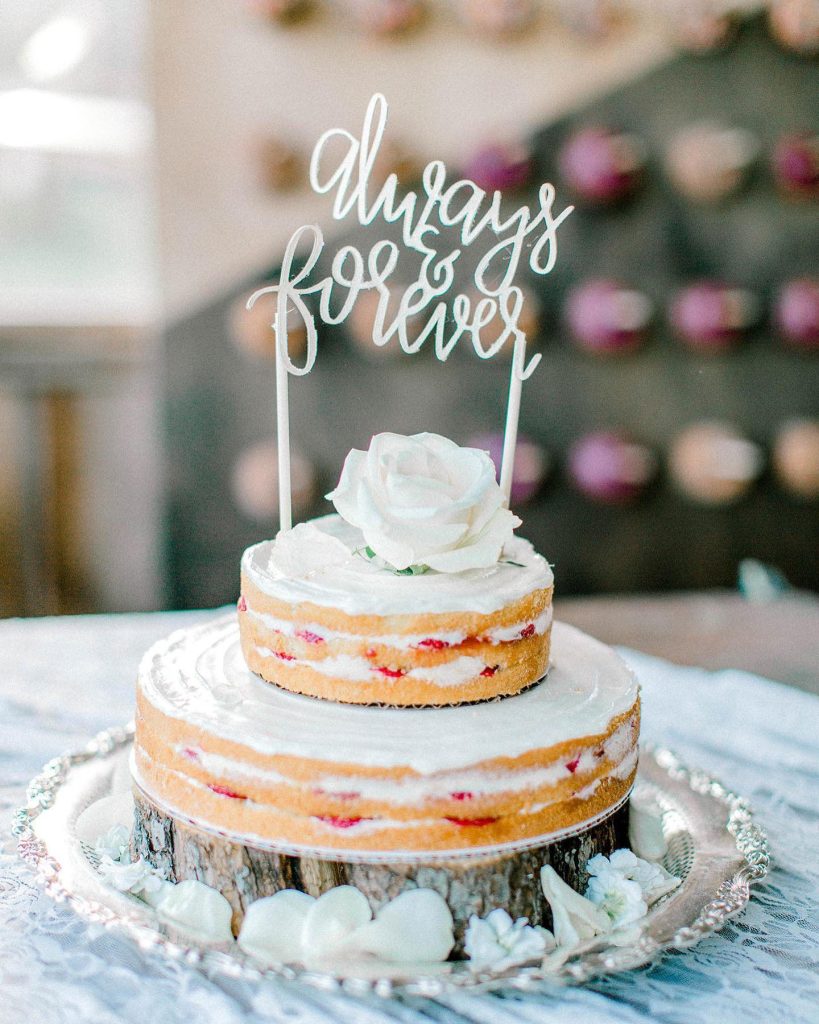 Photo: @katiapopikphoto, @brookebuckphoto, @denises_delights_
Small Wedding Cakes / Mini Wedding Cakes
100% unique and 100% the new trend is having a smaller wedding cake or a bunch of mini cakes. From delicate details to out of this world designs created on a smaller scale, this cake trend is something we predict will be around for many years.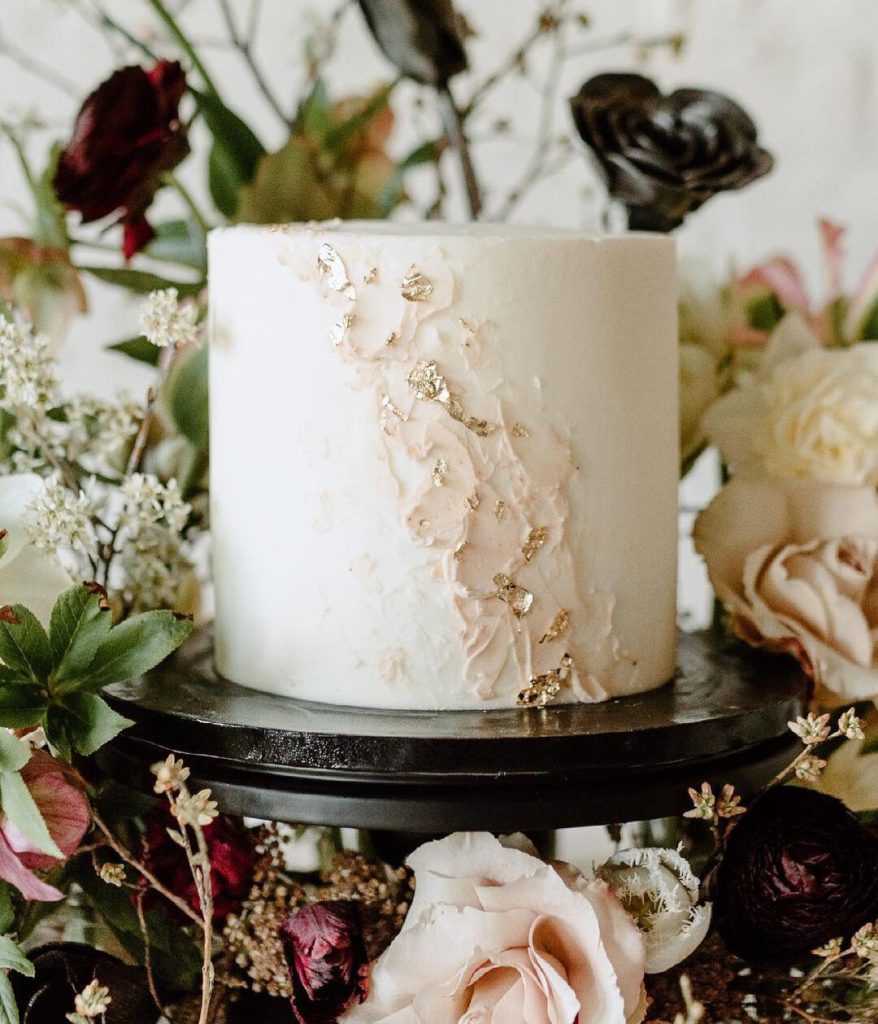 Photo: @jenteephotography, @lolas_hochzeitsfotografie
Dessert Tables & Wedding Cake Alternatives
If you're a less traditional couple, add some spunk to your big day by creating a dessert display with all of your favorite sweet treats. If cake isn't your thing opt for an alternative wedding dessert. From pies and donuts to cupcakes and cookies, these desserts will have your guests going back for seconds.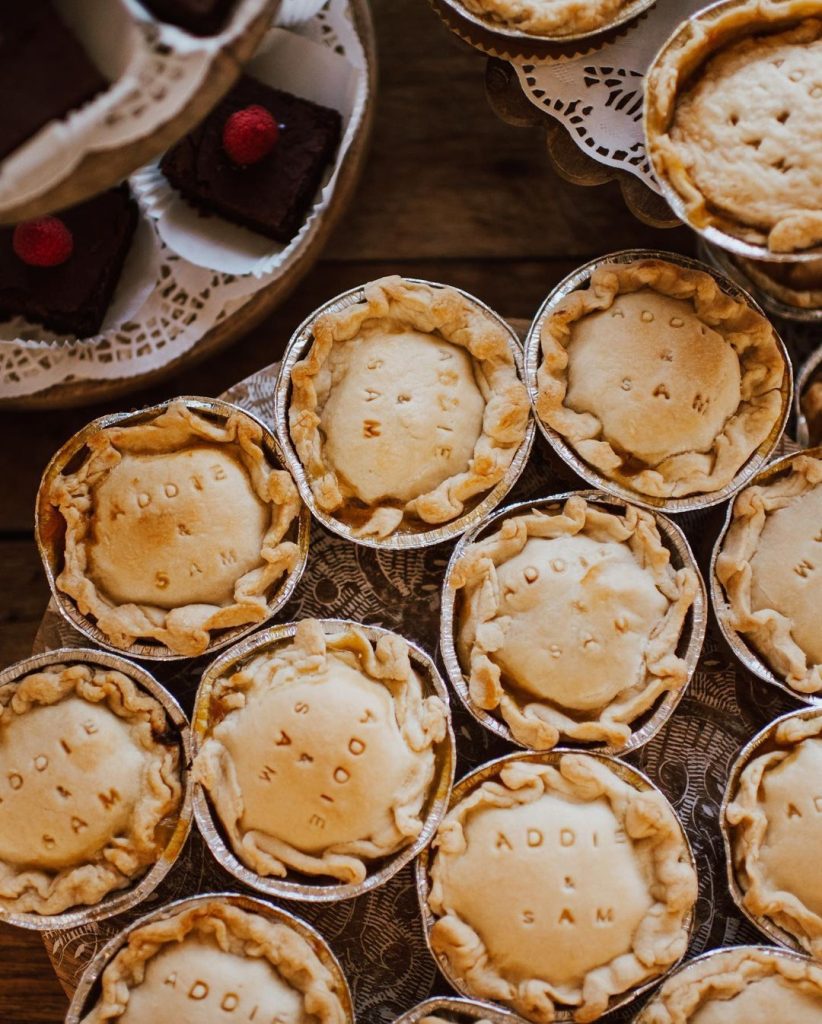 Photo: @sadie.photog, @annieeyring.photo, @shellbellanderson
Love these 2022 wedding cake trends? Follow along with us on Pinterest and Instagram for daily wedding inspiration! For even more wedding planning tips, head to davidsbridal.com and check out the wedding planning toolkit to help you get started.
Featured image: @michelleelysephoto