Once you go through the hard work of figuring out where each of your guests will sit at your wedding, you get to design a fun and interesting way to display their names. From matching your wedding theme, to creating an elaborate display, the options are endless when it comes to wedding seating charts and signage. Looking for a creative way to stop guests in their tracks AND help them find their seat? Look no further! Keep scrolling for some of our favorite wedding seating chart ideas that you can incorporate into your special day.
1. Antique Mirror Display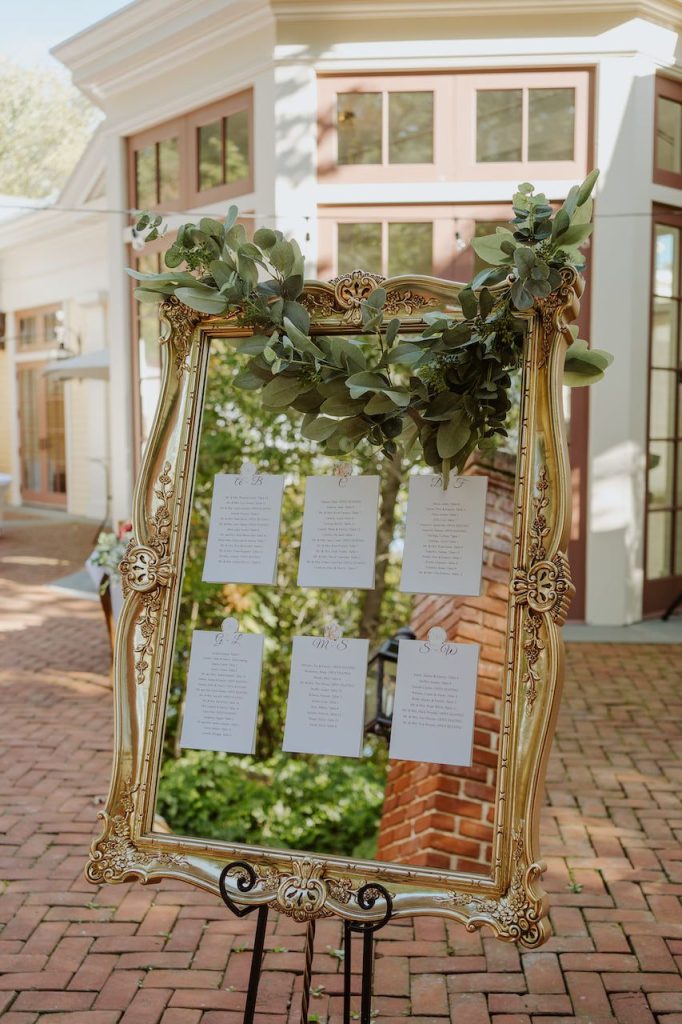 Photo: @chasingluxphoto
2. Classic Sign w/ Florals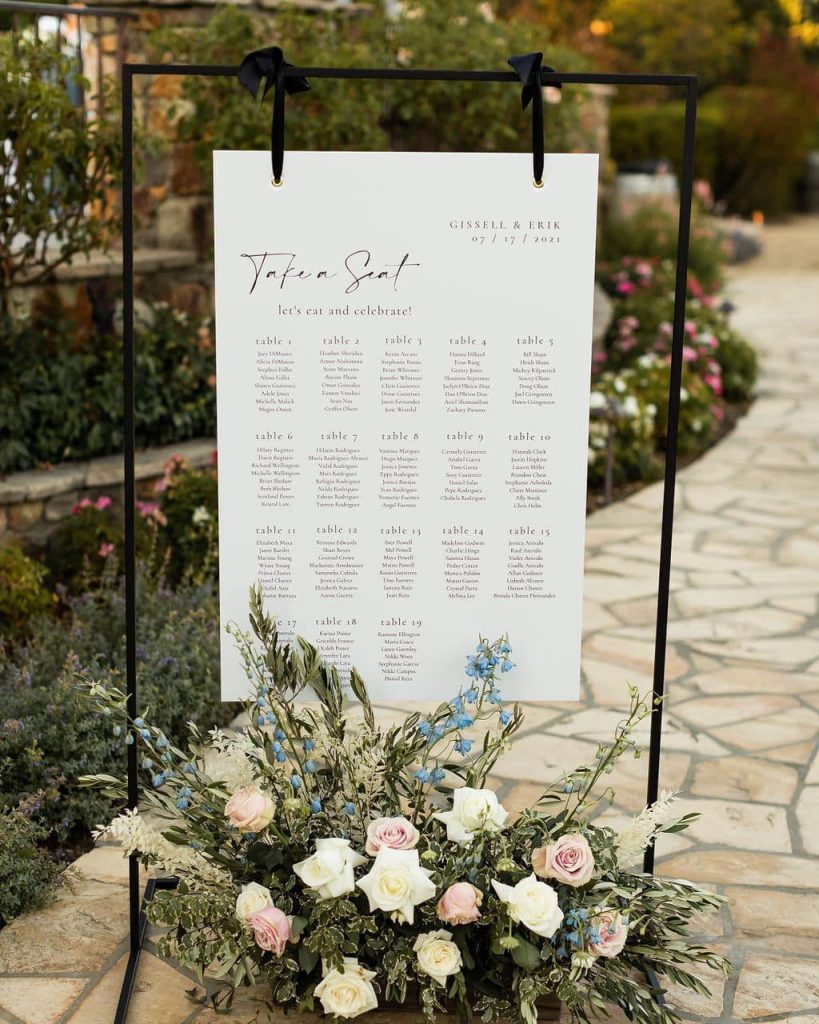 Photo: @blooms_by_sirce
3. Rustic Hutch w/ Picture Frames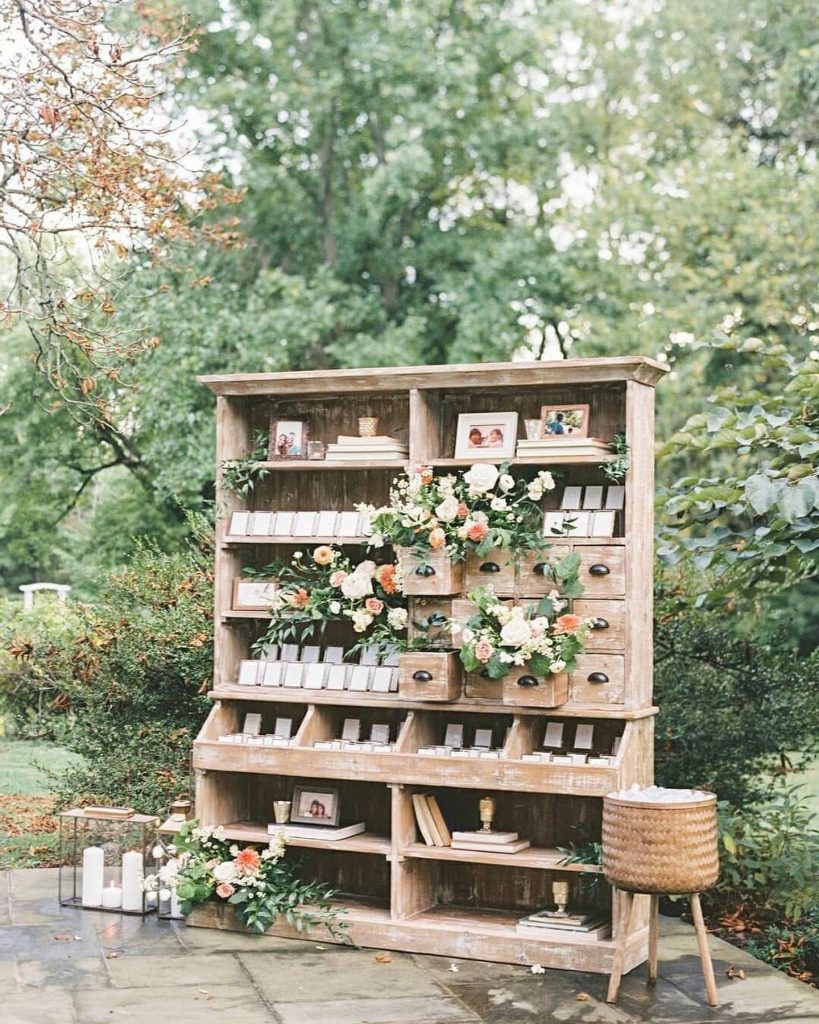 Photo: @laurenfair
4. DIY Wheel Display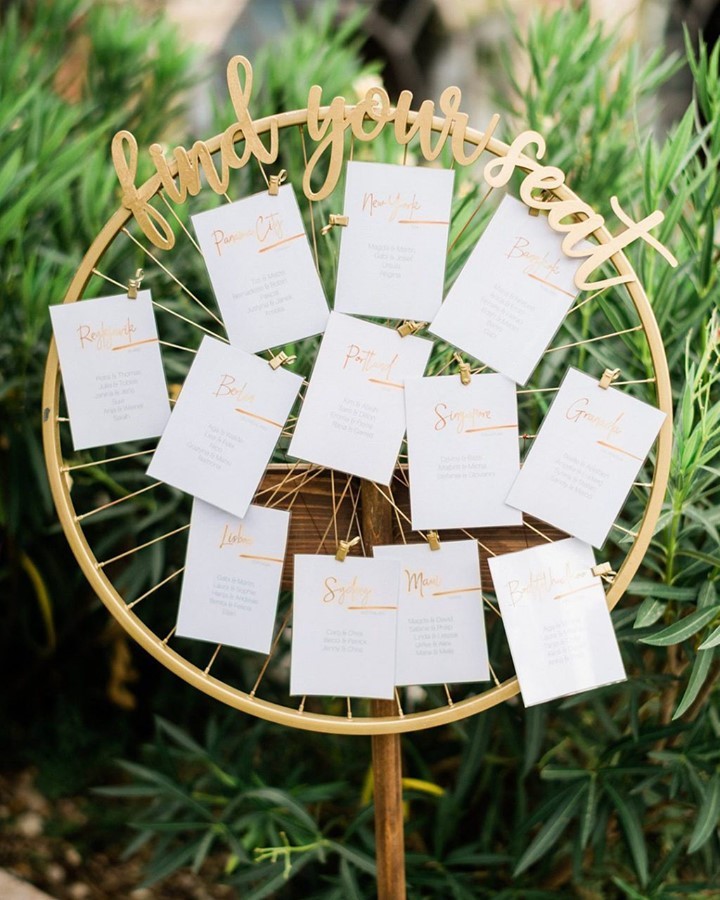 Photo: @manisolwedding
5. Bohemian Inspired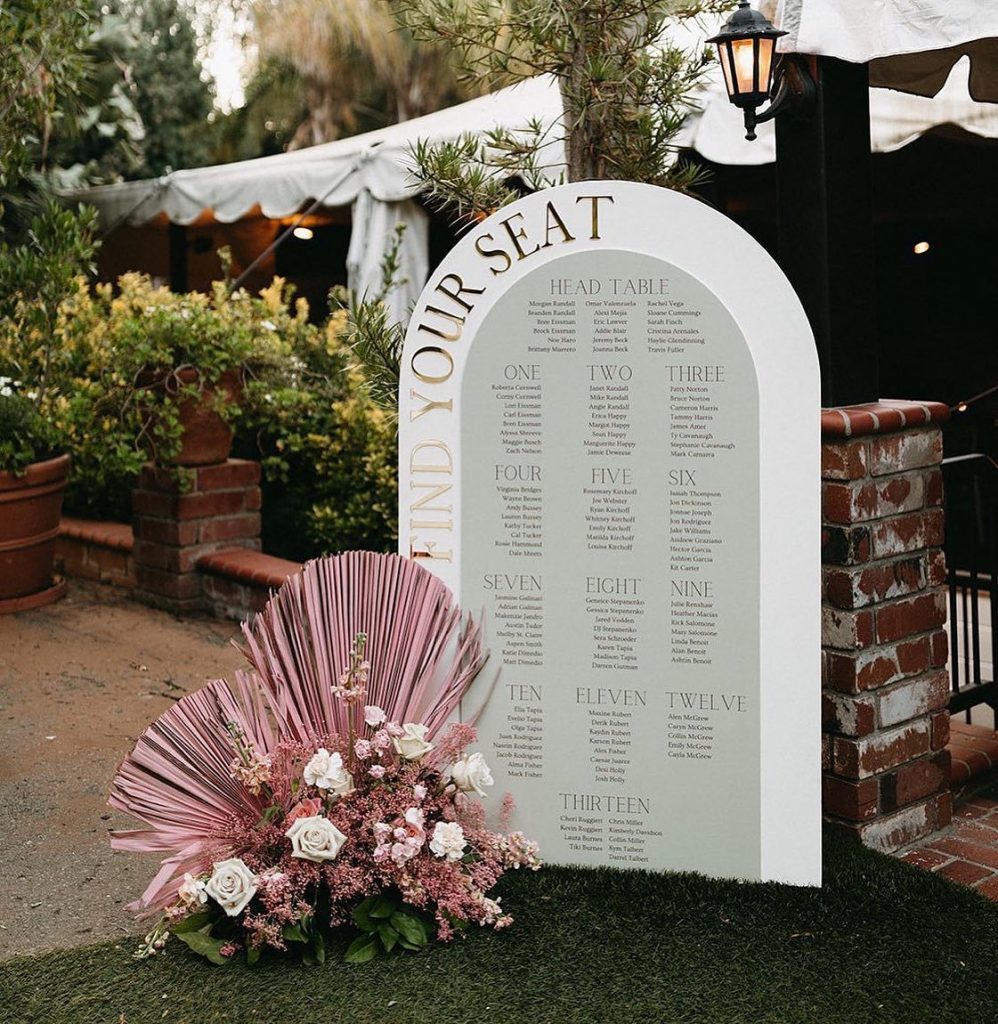 Photo: @sydneynoellephoto
6. Rustic Door and Keys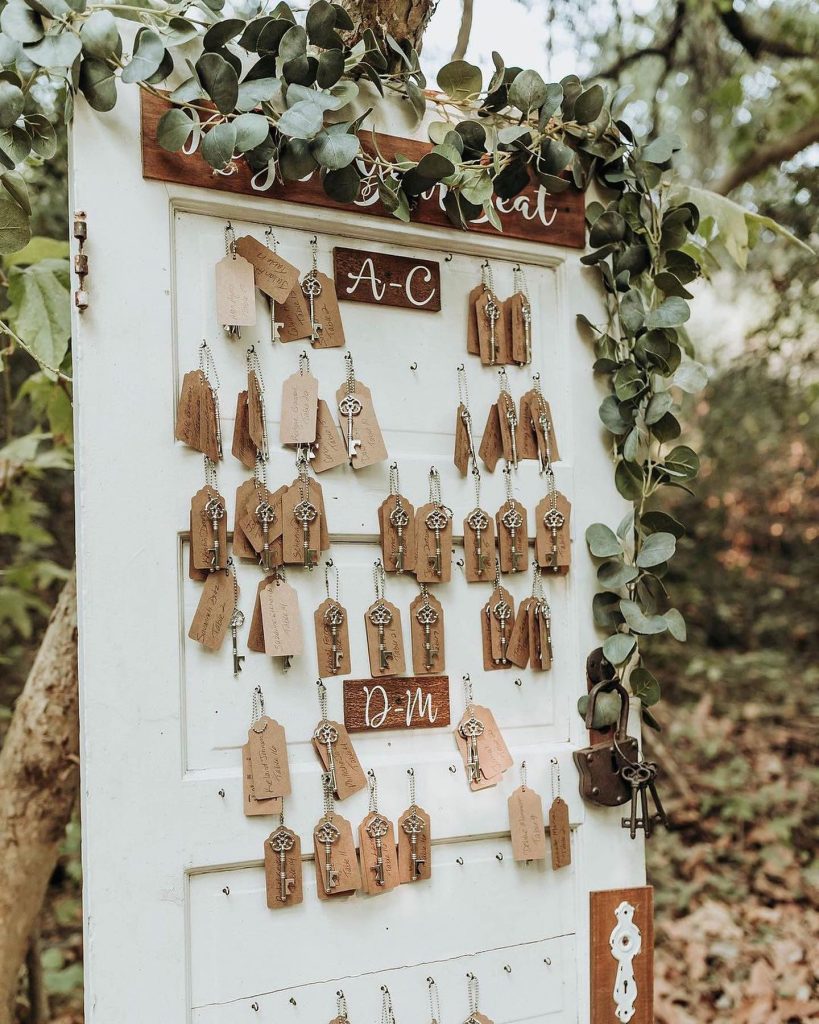 Photo: @grsphotographyy via @lunabellaranch
7. Coastal Chic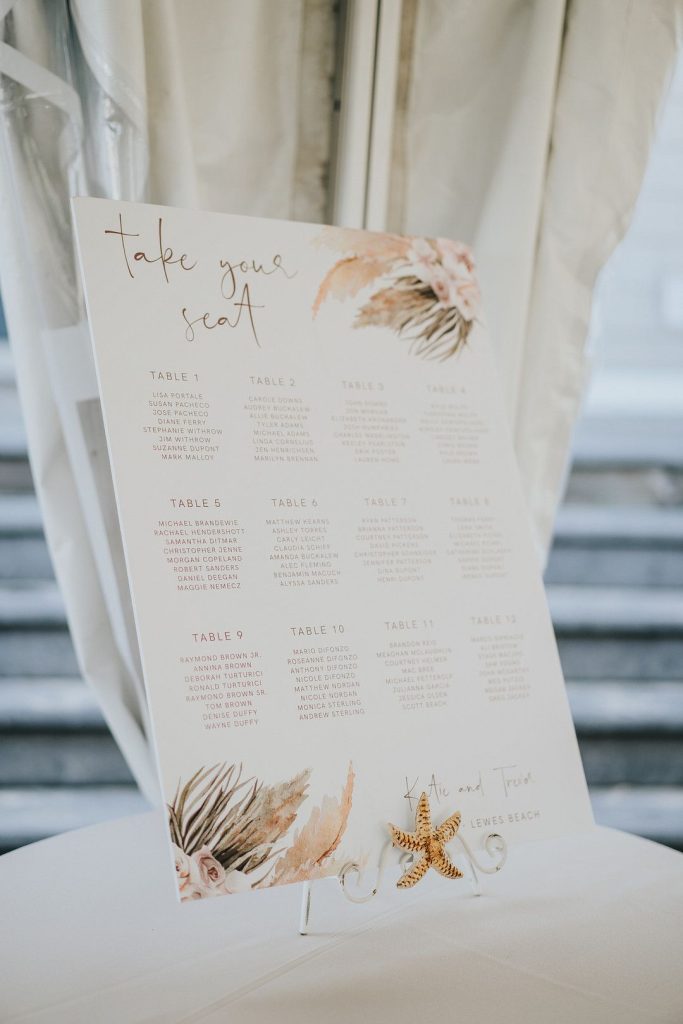 Photo: @michelleelysephoto
8. Vintage Inspired w/ Pop of Color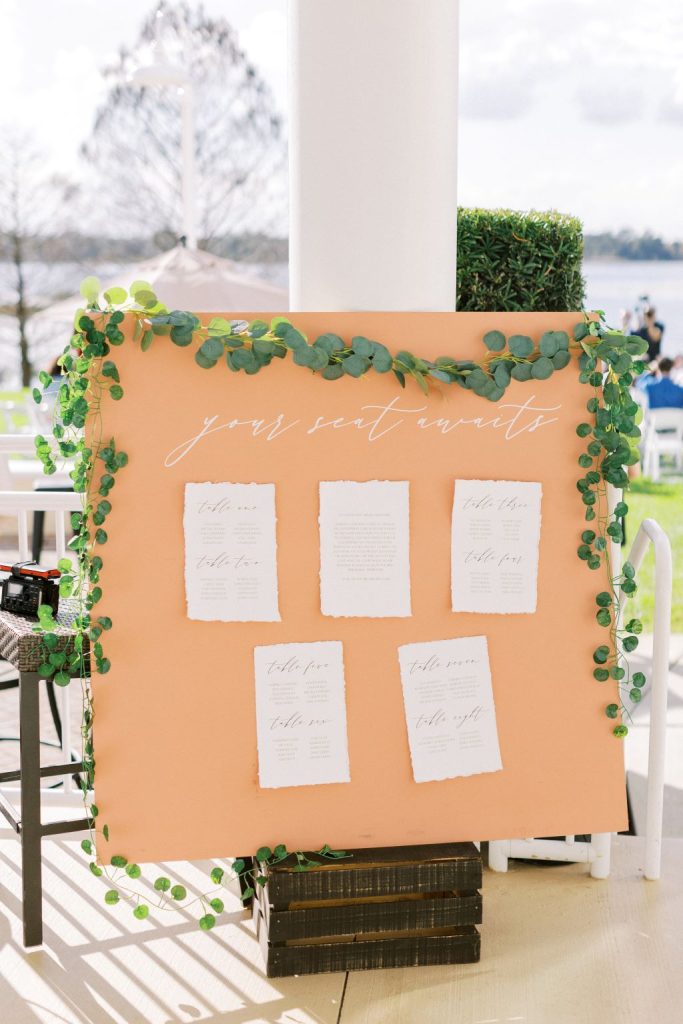 Photo: @casiemariephotography
9. Eco-Friendly w/ Succulents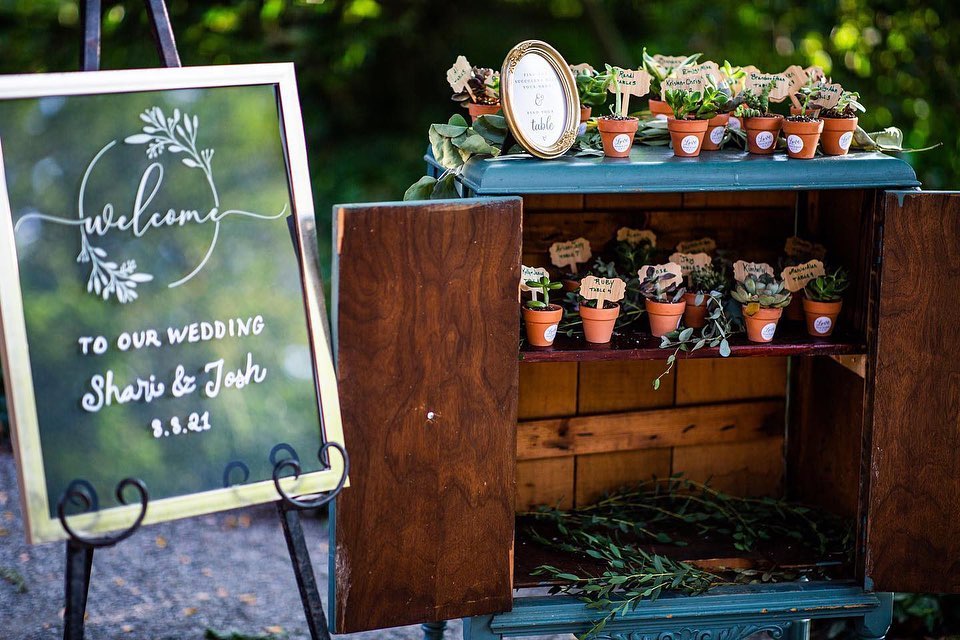 Photo: @bad_boss_bride
10. Simple & Modern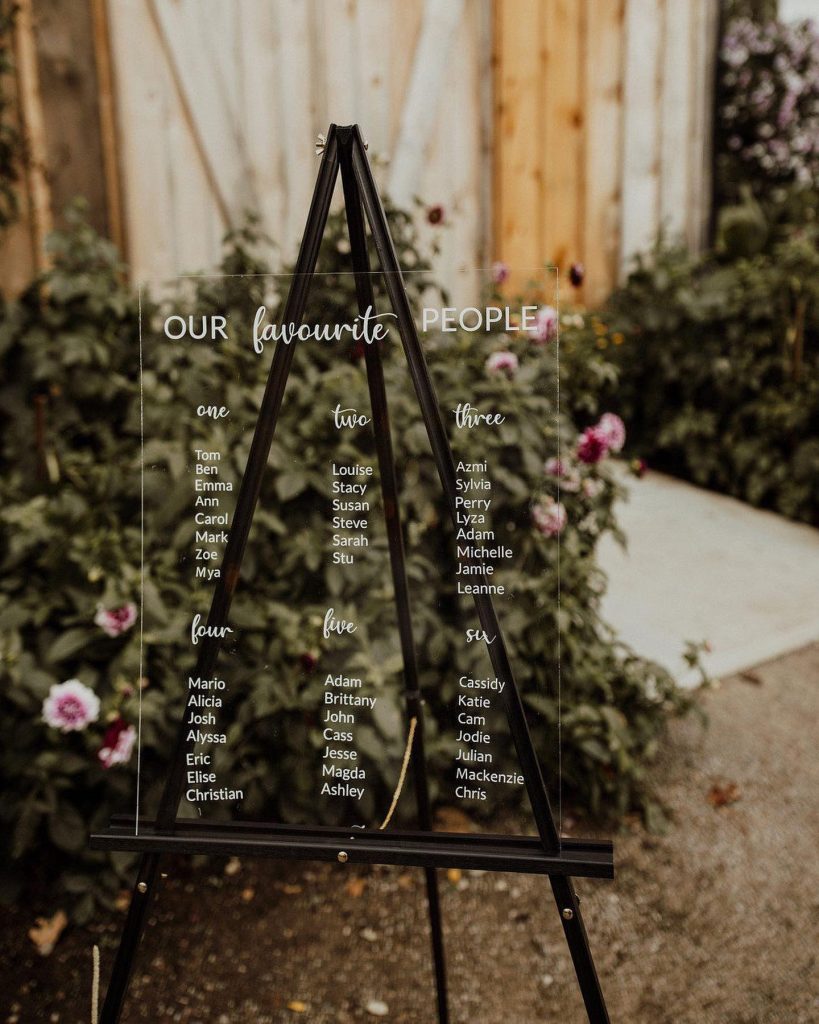 Photo: @heartwoodimages
11. Classic Rustic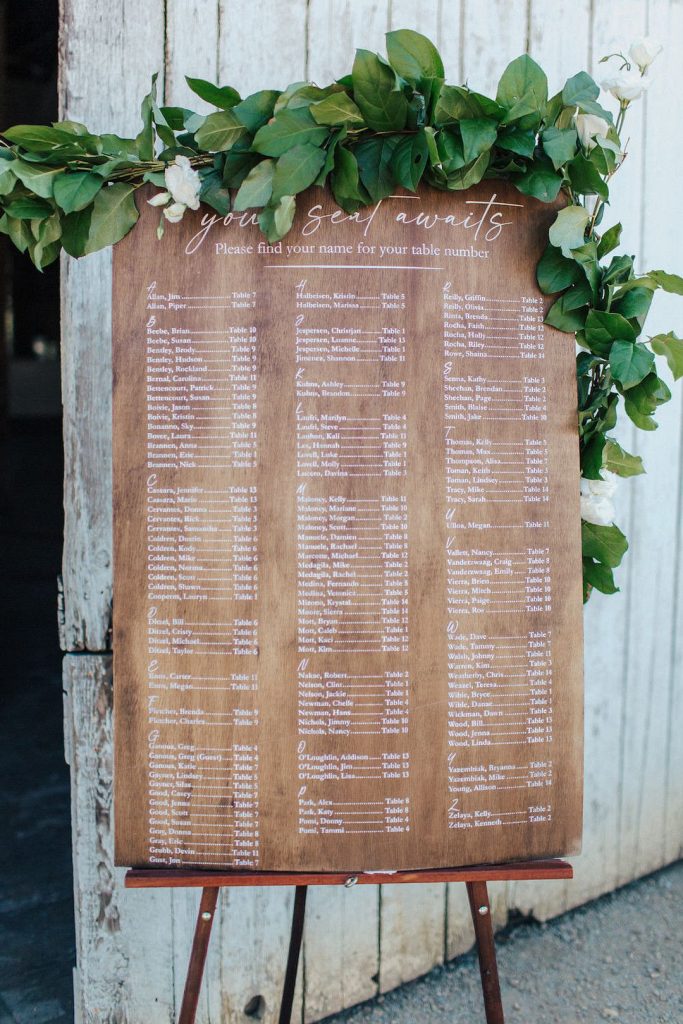 Photo: @lindseygomesphoto
Love these wedding seating chart ideas? Make sure you head over to our real rustic wedding section and check out what other clever ideas our real brides have to offer including some awesome rustic wedding DIY projects. For more wedding planning tips, head to davidsbridal.com and check out the wedding planning toolkit to help you get started. Follow along with us on Pinterest and Instagram for even more daily wedding inspiration!