My photography style, Alexandra Robyn Photo + Design, is full of authentic moments that have a light and airy feel to them with a hint of romance. I'm drawn to emotionally charged moments, so it's no surprise I love it when couples opt to do a pre-ceremony first look. Here are just a few compelling reasons to do a wedding day first look: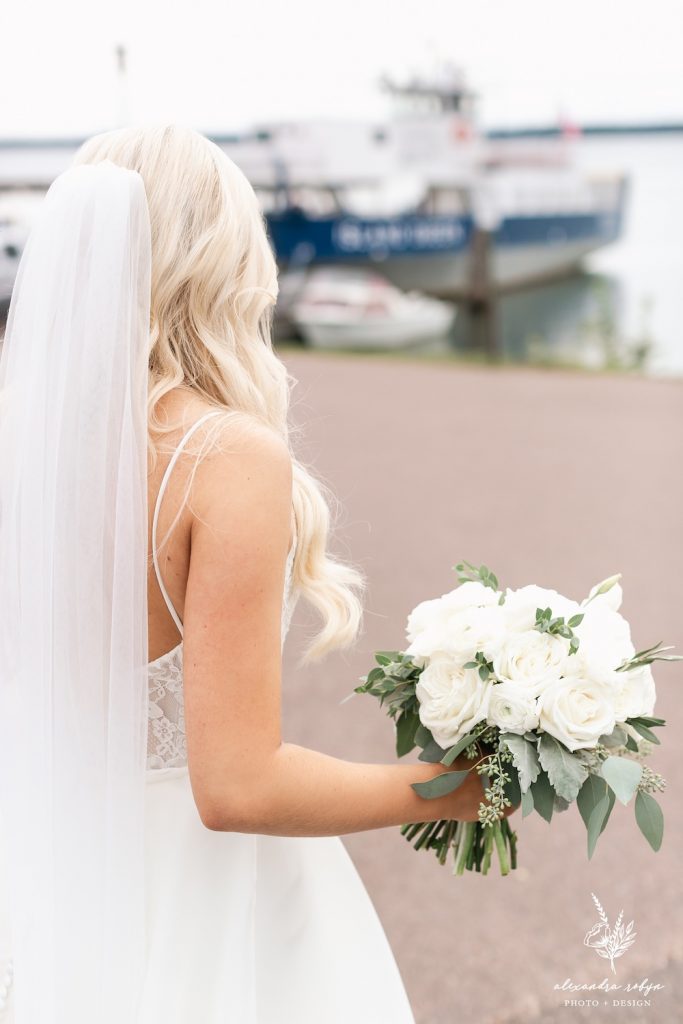 1. It's a Moment to Appreciate Where Where You Are
Something people ask often when debating whether to do a first look or not is: "will it make the ceremony less special?" A first look does not spoil your ceremony. A wedding is a surreal and emotional experience. It is an experience you share with all of your loved ones. But, with a private first look, I can capture a couple together completely in that moment. Yes, walking down the aisle is emotional too, but you don't get that moment to decompress and really appreciate what is happening around you. Look at where you are! You are about to embark on an adventure with your love. I promise you will both be overwhelmed with emotion no matter what. So, superstitions be damned! Sneek a peek of your soon-to-be and you won't regret it.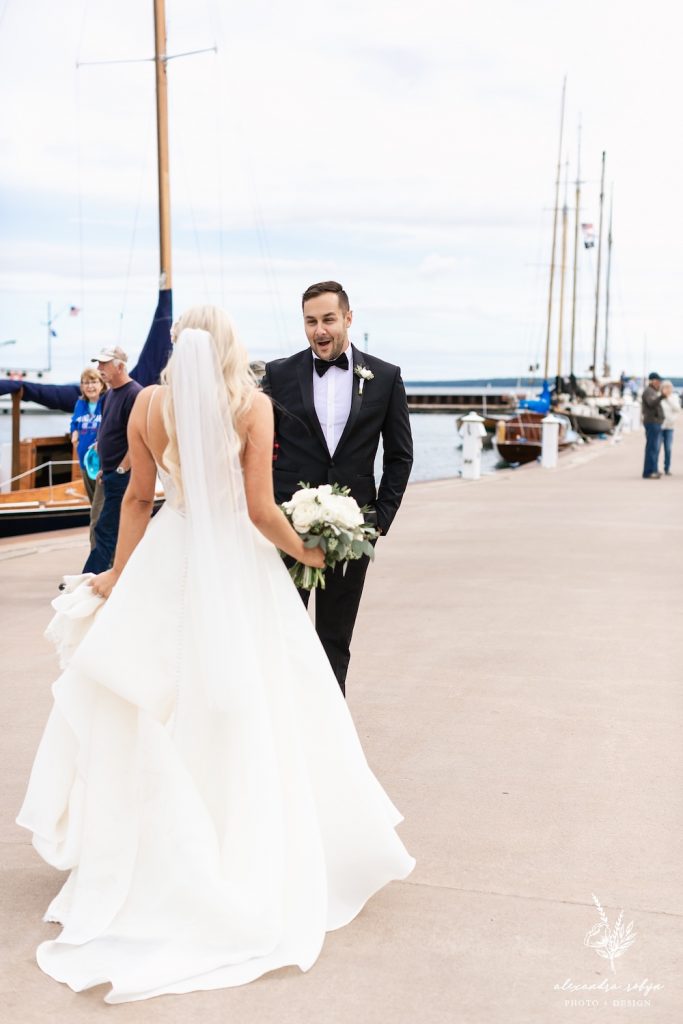 2. Any Anxieties Will Be Washed Away
Your wedding day can pass you by so quickly, it makes those private, intimate moments so meaningful. I highly recommend to all of my couples to take this opportunity to be together, just the two of you, while the whirlwind of a day allows. Any nerves you or your fiance might have felt, are washed away the moment you see each other. I like to check-in with my brides and grooms throughout the day. Even though each is excited to be getting married, there is always a little bit of anxiety in the morning. This is a huge, meaningful step and it only makes sense there might be some anxiety.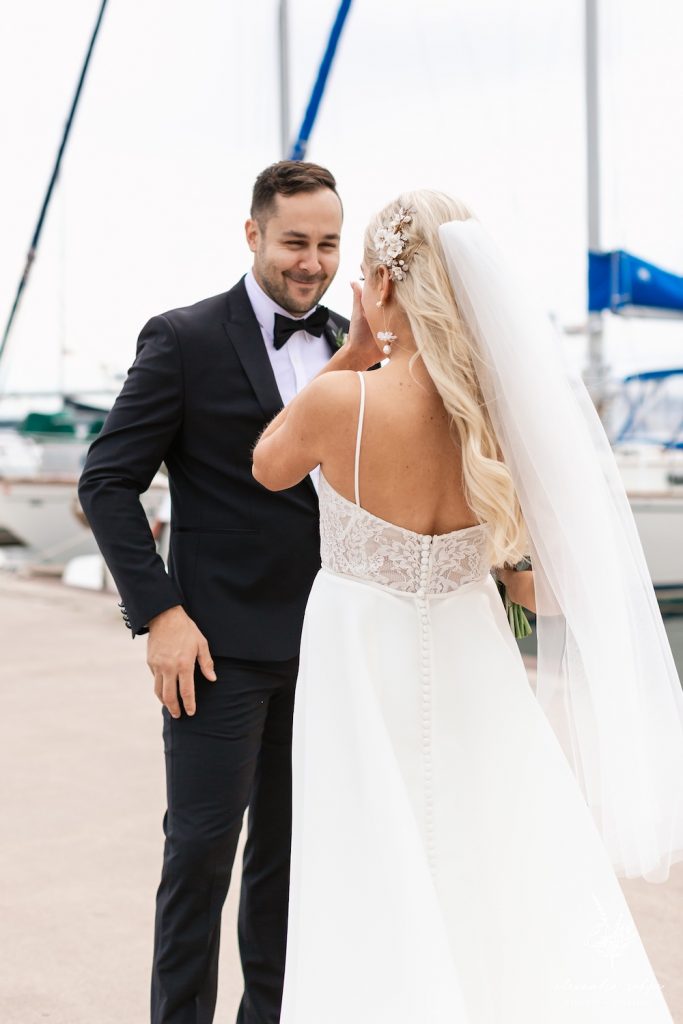 3. A Moment to Connect
But what a first look really offers, above all else, is the ability to connect with one another and take that much needed deep breath. Whether you watch your soon-to-be tear up or be overcome with joy, it is your private moment – something only you share.
Later in the day, when I ask: "when did it become real for you – that you were getting married?" My brides and grooms always reply with: "that first look."
*cue the oooo's and aweee's*
As always, remember, your day is YOURS. Take this wisdom, and do what feels right to you!
---
Looking for ways to save money on your wedding? Here are 22 Deals at The Market that Will Save You Money for Your Wedding!