Join us at The Forever Bride Market presented by Mintahoe Catering & Events on Sunday, February 16th from 1:00 – 4:00 PM at the Radisson Blue Mall of America to save money for your wedding.
Want to get in early? Get a VIP ticket! Doors open at noon for VIP's. VIP's get The Market all to themselves from 12:00 – 1:00 PM! Plus, champagne and brunch provided by FireLake. VIP swag bags receive special gifts, like a Love Your Melon + Forever Bride beanie, honey from Radisson Blu MOA, a RESQWATER recovery drink, a bottle of Imagery wine, and more!
Get tickets here!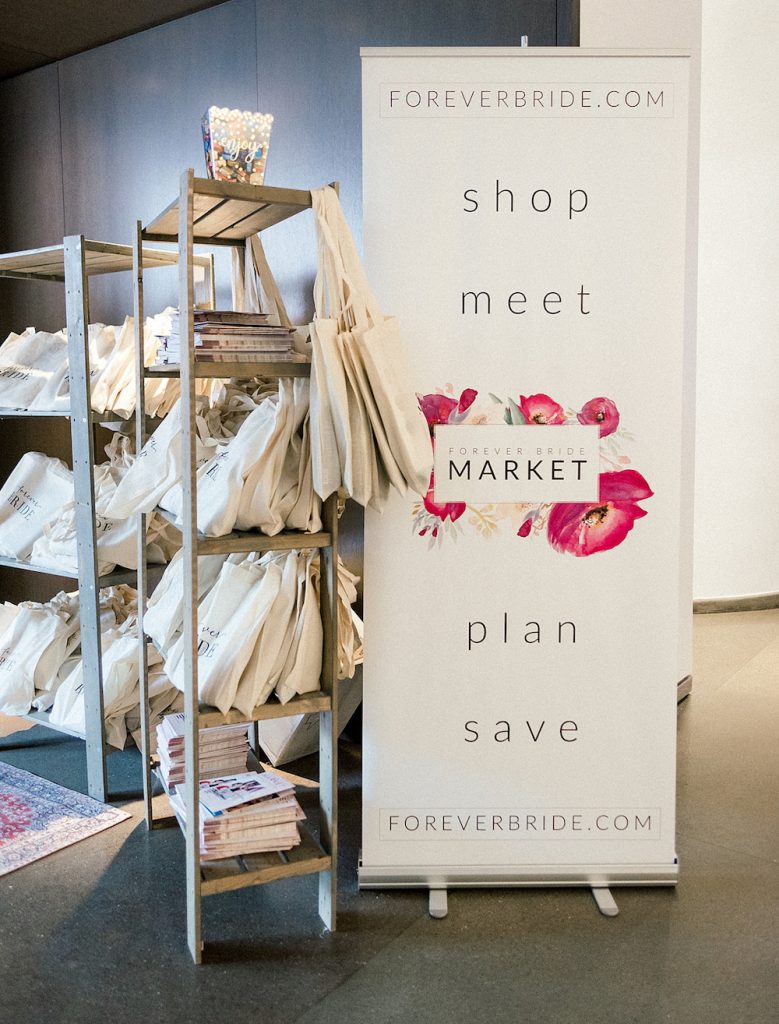 Mark your calendars for the HOTTEST bridal event in Minnesota!
If you have an upcoming wedding, The Forever Bride Market offers a variety of vendors and tons of fun – all in one place! Here you will find local boutiques, florists, photographers, and more, all catering to the modern bride whatever your style may be.
Grab your swag bag and enjoy a glass of champagne while you create a cute stylish flower crown or snap a few photos in our Insta-worthy photo booths! You will also have the opportunity to walk past every booth and chat in-person with several vendors to explore your ideal options and decide if they are a good fit for you and your wedding vision. Invite your bridesmaids and join us for a relaxing, one of a kind experience all while making wedding plans!
Are you beyond excited and want to start planning for the event now? Check out this article on How to Prepare for the Forever Bride Market!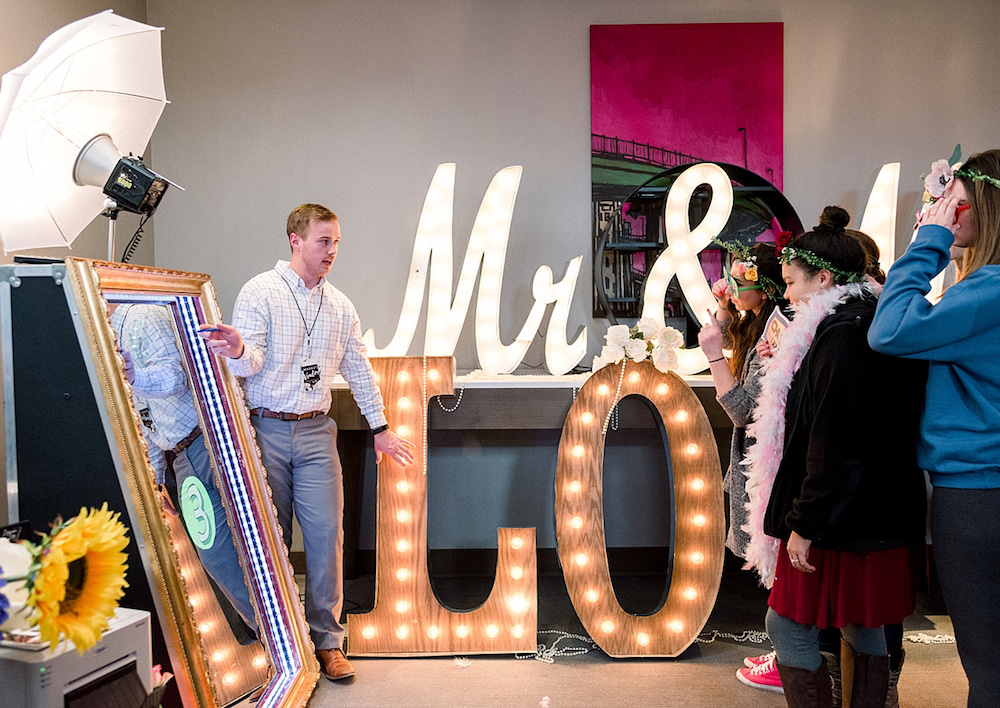 Save Money for Your Wedding at The Market
While many of these hand-chosen vendors have affordable options for their brides, THESE vendors offer special deals, discounts, or giveaways for Forever Brides!
ALL WAYS Films & Photography is offering 20 percent off any wedding package and 20 percent off their engagement package as well!
Archer Film Co doesn't just create videos, they create long lasting impressions for their clients. And have fun doing it! Stop by their booth to enter a drawing for $300 off of any wedding video packages.
Bebe Luxe Beauty is a lash salon with two convenient locations in Maplewood and Minneapolis! This glamorous salon is hosting a giveaway for a free set of lashes (any set of their choice) + $20 off your first full set + $10 off your first refill (booked 2-3 weeks from the full set appointment).
Cherry Creek Mortgage Company provides mortgage financing, customized mortgage products, and services in the heart of Minneapolis. Cherry Creek will be doing a raffle for a bed and breakfast weekend giveaway!
Complete Weddings & Events MN is the leading provider of event and wedding photography, videography, lighting, day-of coordination, DJ services & photo booth rental. For Market attendees only, receive bundle rates up to $300 off per service when you book AT the show! Feel free to also enter to win a trip to COSTA RICA! (air fare and hotel included!)
Crazi is a floral & wedding planning team! They also are the hosts of our make your own flower crown station! Be sure to visit them for a chance to win $5k in flowers!
DesJardins Studios' motto is "Let's throw away the poses and start capturing real moments." Stop by her booth for a drawing for a free session of your choice (engagement or boudoir) or $300 towards their wedding! Also, she will be promoting a Celebrate Yourself: Boudoir Event!
Devon Dennis is a spiritual coach and celebrant here to help you cultivate a greater sense of clarity, freedom, power, and joy as you embark on a new transition or transformation in your life. She is going to give away one FREE Wedding Ceremony Package (which includes wedding officiation, a custom ceremony script, tailored reading + ritual suggestions, vow writing support, and a rehearsal) and will offer 10% off packages to Forever Bride Market attendees who book that day or mention their attendance at the time of purchase. Devon also offers premarital coaching and ceremonies as well as women's circles from a spiritual, non-religious perspective. She will give away one FREE premarital coaching session OR women's circle (a special circle ceremony designed to honor the bride)!
Epitome Papers offers luxury paper and printing services made completely custom to your life event! Epitome Papers is doing a giveaway for an amazing frame that you can add your wedding invitation to along with some gorgeous Karen Adams boxed cards.
Essential Bodywear with Amy Holland will be offering complimentary bra makeovers at the event. Sizes range from 32A-44I and S-3X. Stop by her booth and enter to win your choice of a $50 Essential Bodywear Gift Card or a Bundtinis, Bubbles, & Bras In-Home Boutique for a lucky bride and 4- 10 guest.
FIVE Event Center is a spacious dual-level wedding venue in Minneapolis featured on The Knot! Don't pass up this sale for 10% off the room rental for anybody that books from The Market. They will also be doing a drawing for 1 couple to win $1000 off their room rental!
Forrest Seuser Photography is an energetic creative who captures weddings, couples, seniors, and boudoir! Forrest is running a contest for a free full couples session AND boudoir session!
Glamorous Photo Mirror is a fun & interactive photo booth! They are offering a free "Future Mrs." hoodie + $150 off any packages to whoever signs a contract at the event. Also drawing for $100 voucher use toward our Platinum and Diamond package!
Green Mill Catering is a full-service wedding caterer who specializes in not only unbelievable savory dishes but also in crafting a variety of specialty drinks! They will be doing a drawing for a free Butler Passed Appetizer at your event!
Hey There, Cupcake is Southern California's premier modern custom cake house providing wedding cakes and petite desserts to San Diego and beyond! Signup for this vendor's giveaway for a free wedding cake.
Jess+Eddie Photography is a fabulous husband and wife photography duo with an eye for LOVE! This pair is doing a giveaway for one couple to win a Free Couples Adventure session along with a $50 gift card to Breath Of Youth Clothing! Plus, a free engagement session with each of their wedding packages and always include a free Artifact Uprising Lay Flat wedding album with the Premium package and Diamond package. Also, they will be offering $300 off any one of their wedding packages if the couple mentions they met Jess+Eddie at The Forever Bride Market(up to 30 days after the event) or $400 off any wedding package if you book that day! IF you book that day, you and your beau will also be able to write your names down in the large "official calendar" to claim your date!
J.Lee Beauty is a midwest girl who loves to beautify others! She will be giving away a little bag with her card, bridal makeup information/pricing, lip balm, and chocolate (because who doesn't love chocolate!).
Marsha's Stitches is the alterations QUEEN! Stop by her booth for a free custom made veil drawing (a $70 value). Don't miss this opportunity!
Mary Kay with Alisha Kriege has revamped Mary Kay! She will be offering hand lotion and lipstick samples as well as a drawing for – skincare consults, hand/lip treatments, gift cards and more! This is no longer your grandma's makeup 🙂
Nicole Fae is a makeup artist, hairstylist, wardrobe stylist, brow perfectionist, custom spray tan chick and not to mention lady growing a cosmetics brand! She and her team will be doing lash and airbrush demos + 10-minute hairstyles at their booth and doing a giveaway for 1 Figi express spray tan and 1 tint and wax.
Parsell Photography is going to be giving away $1000 OFF any wedding collection for 1 person who enters their drawing. Winner will be drawn at the end of the show! Plus, day-of specials for anyone who books at The Market!
Savvi Formalwear has a wide selection of men's formal tuxedo rentals and suits rentals. They ensure that you are dressed to impress at your special event! Stop by their booth and enter their drawing to win a $10,000 wedding package! They will also be offering 2 free suit/tuxedo rentals along with $40 off each additional member of the wedding party!
Sterling Catering offers full-service catering specializing in weddings and located in the Minneapolis & St. Paul area! They will be doing a drawing for a free Late Night Snack at your event.
The Hawk & Sparrow is doing a drawing for a free boudoir or engagement session. 20%-100% off weddings for couples ready to pay a $100 deposit and $200-$400 off boudoir packages!
The UPS Store 1236 is a locally owned business in Saint Louis Park, MN offering in-store and online printing as well as graphic design and shipping! They will be doing our grand prize drawing of $200 towards your wedding design & printing and a show special of 50 free save the dates with a minimum order of 75.
The Vow Wedding Planning & Events is giving brides the chance of winning $500 off discount of our complete wedding services and more!
Wedding Shoppe Inc. is one of the best bridal shops in the Twin Cities and not only has the perfect gown for any bride but also carries attire for your whole wedding party! Wedding Shoppe is hosting a sale for up to 30% off your wedding dress purchase or $15 off your bridesmaid dress purchase or free Grooms rental + $40 off each rental with 5 or more paid rentals.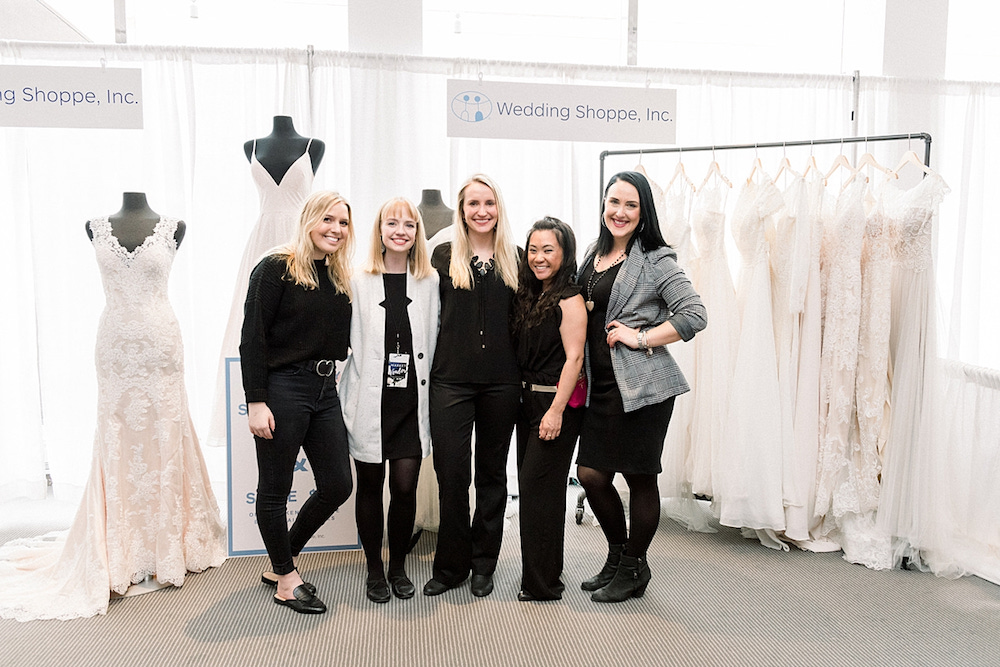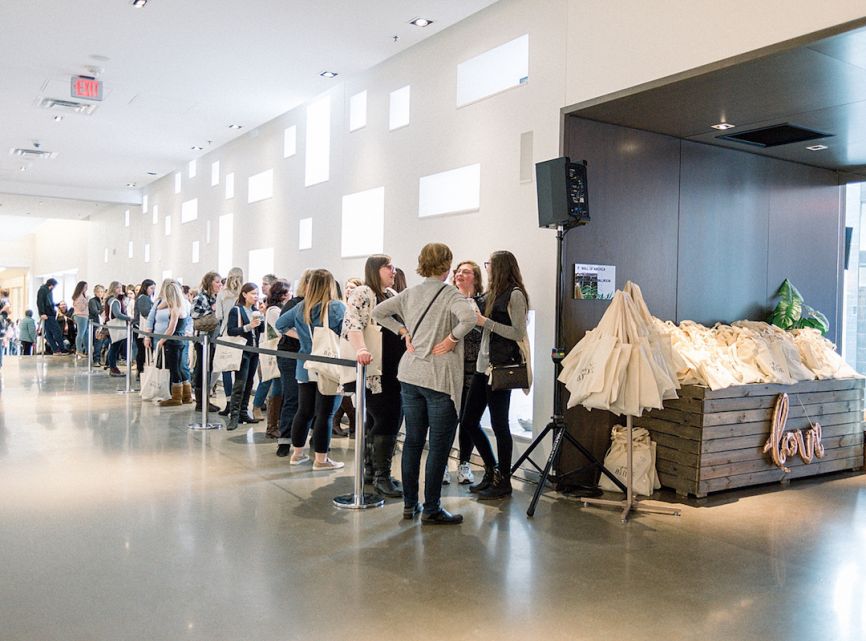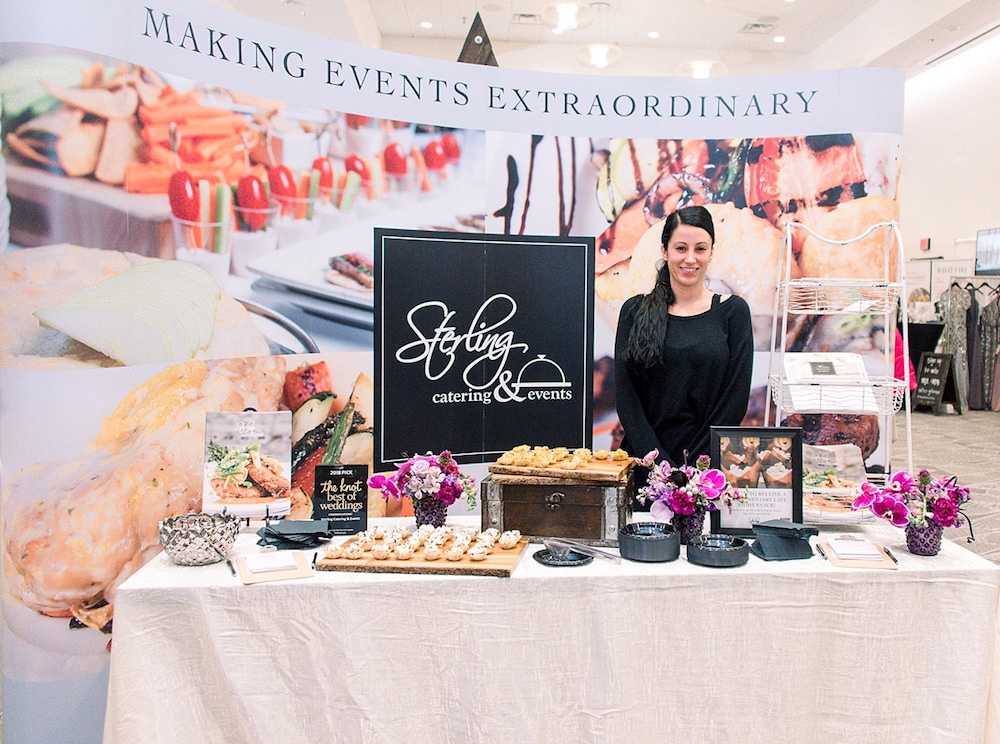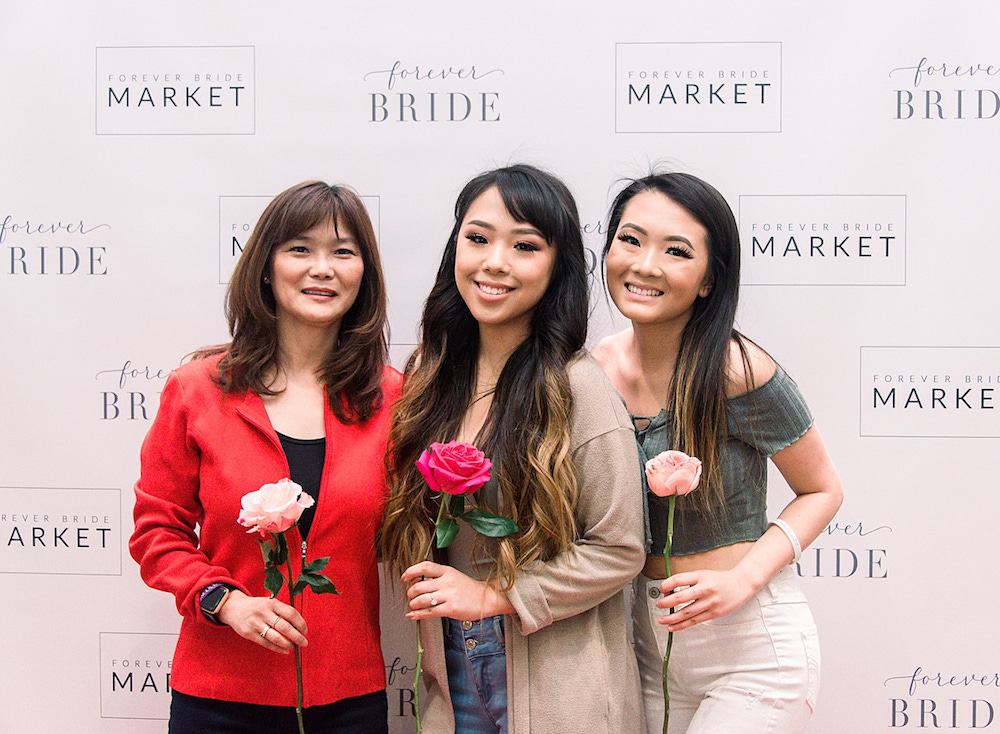 If all of these ways to save money for your wedding aren't enough to get you pumped about the event, check out what other people are saying about The Forever Bride Market here!
The Market is just around the corner and we are so excited to help you save money for your wedding! Grab your tickets now so you can take advantage of these amazingly hard to pass up deals! When you get here be sure to snatch up a free reusable and super cute canvas tote bag holding an Envy Wipe ring cleaner and Kind Lips chapstick to stroll The Market in style. Bring a friend or a family member and plan a girl's trip! This is a perfect chance to bond and shop (while saving money)! Here at Forever Bride, we know how quickly expenses add up so we love to make it easier to save money for your wedding where possible!
See you soon!