16 years old, my friends… how do you know at 16 years old that the boy you met at the beach is your person​?!​ You don't, but I did.
I knew from the beginning that this boy was special. He was strong. I was not strong, but oh my did that change.
When I met Alex, it was almost a year ​after​ his accident. ​At a family bonfire, the gas container that Alex was holding exploded, severely burning 25% of his body requiring him to have skin grafting.
I knew of ​Alex, but I didn't know him. The day I met him at the beach was a breath of fresh air. I was by myself, without a ride to get home​.​ Alex walked up to me after overhearing my conversation and asked if he could give me a ride, without ever having ​talked to me before. Desperate​,​ I said yes. The car ride home was so fun, so lighthearted, and I knew I needed this boy to stay. The rest, as they say, is history.
We started dating in February of 2014, wow that seems like forever ago! We dated throughout going to college an hour apart, and then transferring schools to be closer. We dated through me obtaining 2 different degrees (bless his heart for getting me through nursing school), through 2 moves, through buying our first home together, and bringing home our 2 fur babies.
We have loved every moment.
This gravitational pull, like the universe and all the galaxies came together and said, "these two." He saw that I needed him; he walked into my life and my heart like he always belonged there. He broke down my walls, and then built them back up – but with windows to let the sunshine in.
I am forever grateful for those windows.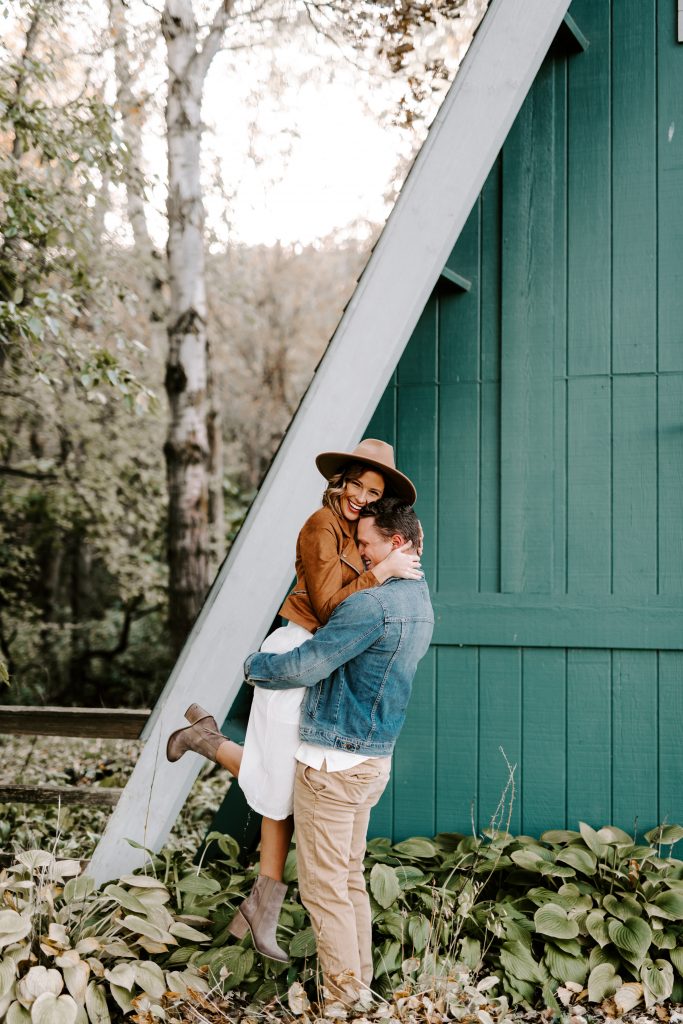 We have always been so in love with traveling. As much as we can, as far as we can. Alex knew my top bucket list destination was Santorini. Well, surprise! Tickets were booked and we were off to cruise the Greek islands! I was so beyond excited; little did I know there was something so special about to happen.
Day 3 of our trip we arrived in Santorini, oh my what a dream it was. Alex's mom and I spent the day walking the town while the boys had some beers (come to find out, Alex's nerves needed a few).
Dinner was at a gorgeous rooftop restaurant. I was told we were going "all out" in celebration of Alex and his brother graduating.
In the midst of taking some family photos, while swapping out I took a minute to just absorb all the beauty of what I was surrounded by.
YOU GUYS, when I turned around, my sweet man, the boy I fell in love with at 16, was down on his knee! My first words? "Are you kidding?" Good going Em. I was shocked, I think I blacked out.
Alex had a speech prepared, I was balling, somewhere in there I managed to get out a "YES!" and champagne was poured.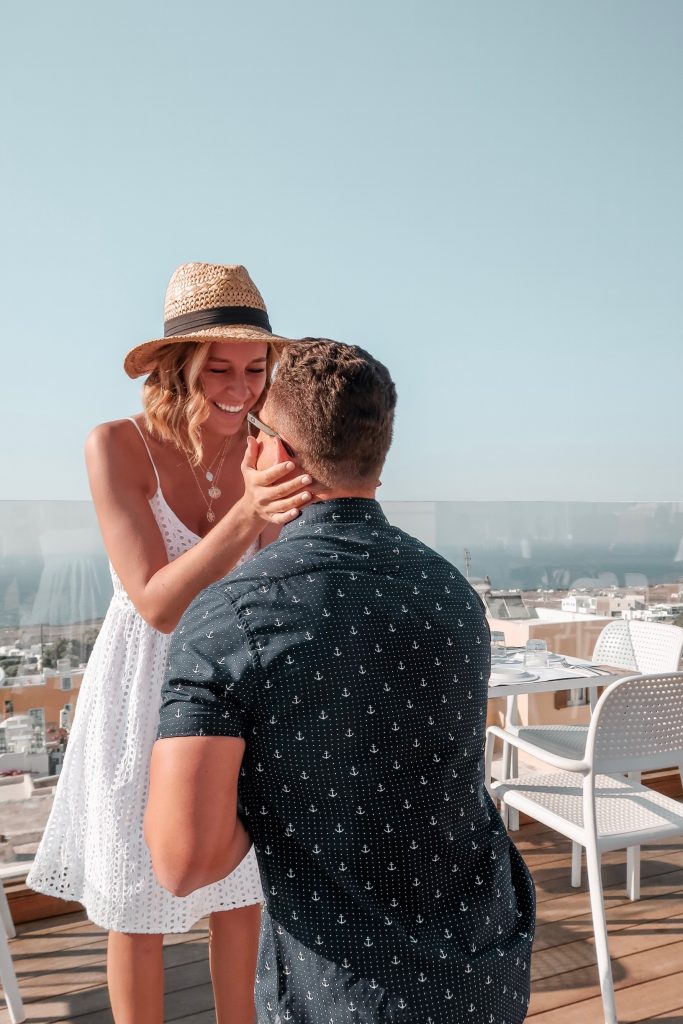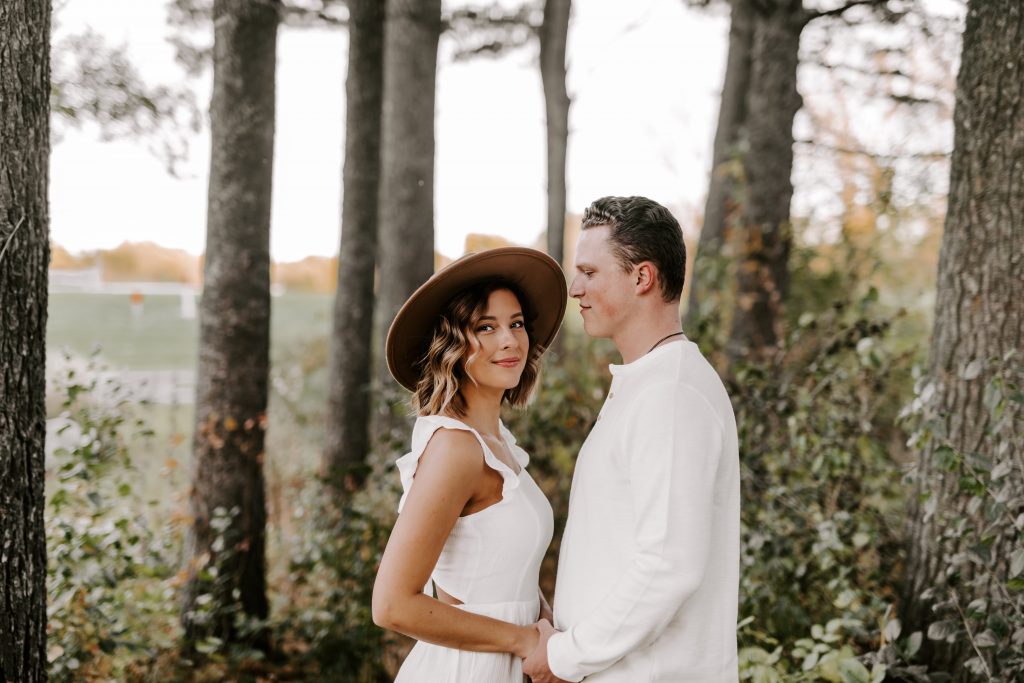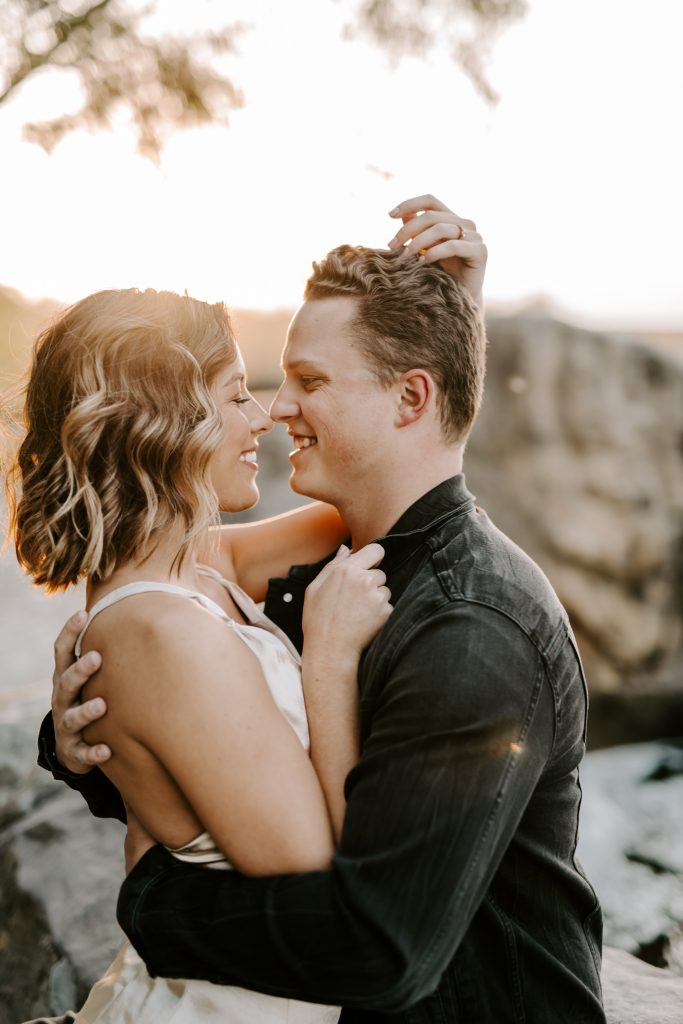 Engagement photos by Love Big Live Small Photography