Country weddings have an effortless charm to them. It slows you down into a calm pace of life and transports into your own little world.
One of our favorite country wedding venues is BWB Ranch. Located on the edges of the Chippewa National Forest in Laporte, Minnesota, BWB Ranchrests on 120 acres of high rolling hills full of white pine, maples and various hardwoods giving spectacular show of color––especially in the fall––with a stellar view of nature!
Plus, they allow you to tailor your special day to your individual style––something that not all venues offer these days!
Full of vintage charm, BWB awaits you on your wedding day! Let's take avirtual tour of BWB Ranchand meet the couple––Brad and Julia Baird––behind the venue,shall we?!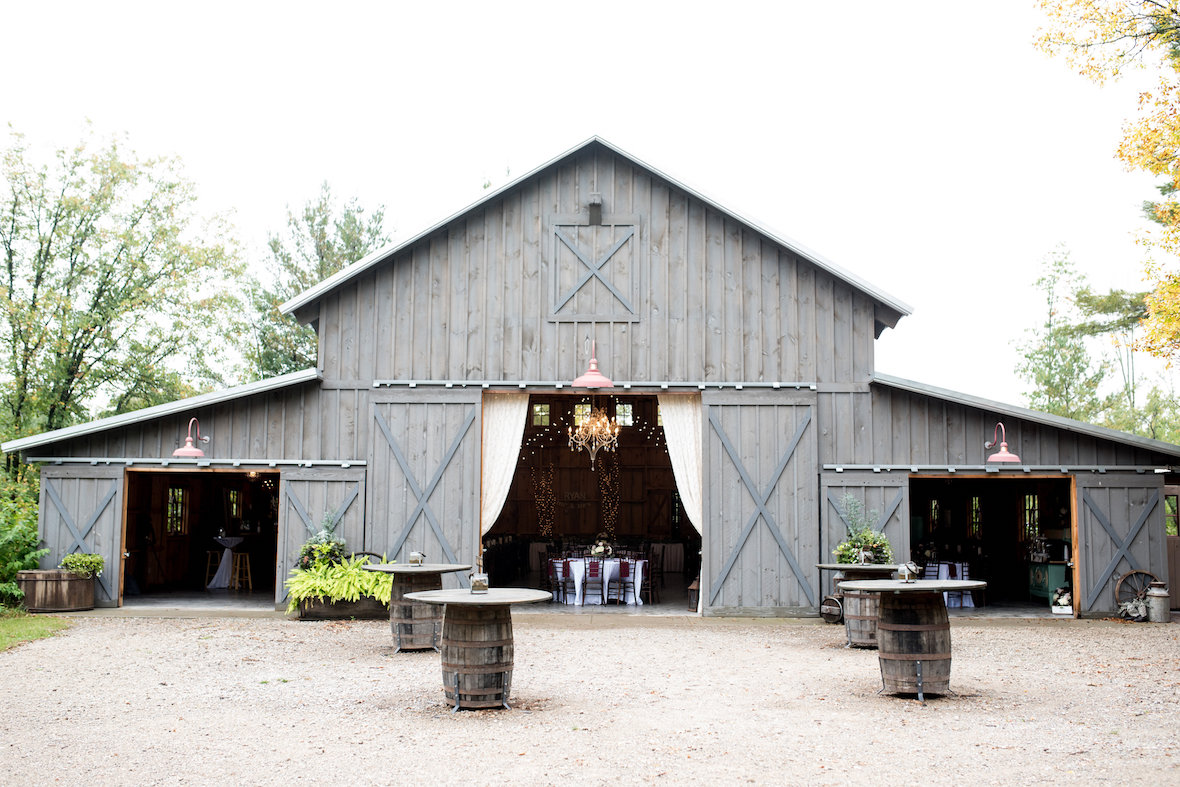 What is your mission?
Julia: At BWB we strive to give our brides and grooms the day of their dreams! We
aim to alleviate stress from the couple and their
families to allow them the courtesy of enjoying the
day and their precious moments. We do our best to
make sure that all our guests to the Ranch feel
welcomed and comfortable. Hospitality is
important to us so we provide bug spray, blankets,
along with odd little necessities with our
complimentary toiletries for their comfort if any
mishaps were to arise while they are here.
How long has BWB Ranch been around?
Ҭ
Julia: BWB Ranch began in 2014 because of the rise of brides looking for a barn venue. Our barn was built out of a trestle bridge for our own personal use. Once brides began inquiring it soon shifted into a beautiful "party barn."
What are the company's top three core values? "¨
Julia: Our core values are honesty, being true to your word! The love of family and friends! Work hard and then play hard!
Tell us a little bit about the space! (i.e. capacity, amenities, etc.)
"¨Julia: Escorted by trolley as you come onto the Ranch you are in awe of the grounds. As you enter the barn you are greeted by the sweet scent of the refurbished cedar pilings in which the barn is constructed of. The soft lighting of chandeliers compliment the woodwork of the red oak harvest tables. The much-added characters of the unique antique's, which adorn the structure, bring you back in time and are set so perfectly that you cannot help but to snap a photo.
If you are lucky enough to be invited into or get a peek of the bridal suite, you are dazzled by the romance captured in the room. Then walking freely
amongst the grounds you feel the lush green grass
beneath you and the sight of beautiful gardens and
spectacular views. At evening you take in the comfort of the patio of the grand outdoor fireplace,
enjoying conversation and company of newfound
friends.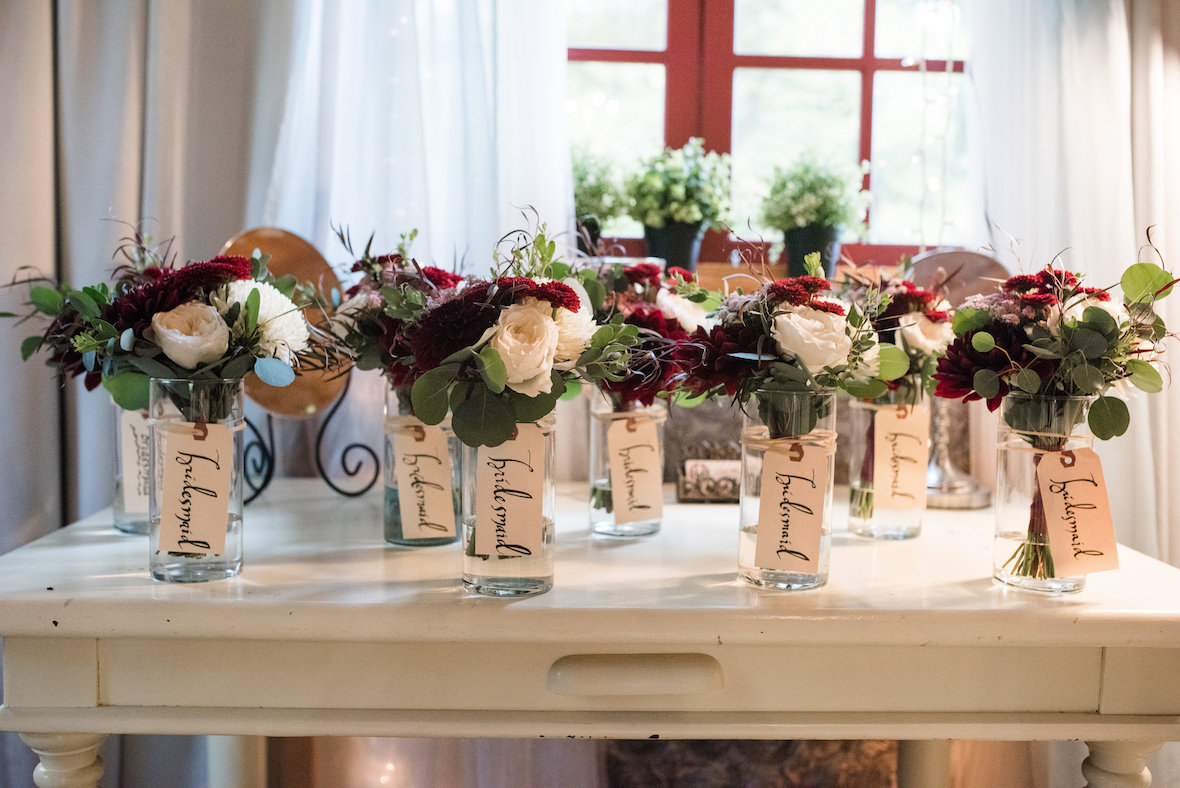 Is there anything else you would like to add that sets you apart from other Ҭcompanies?
Ҭ
Julia: We are unique all in itself, from the setting we sit upon, the western style and history of our barn, to the all in one additions to our bridal package.
To what do you attribute your or the company's success?
Julia: ҬTo hard work! Perfecting the areas where I once felt weakness, possessing the organizational skills to run a smooth event. Constant communication with brides, answering their questions and easing their frustrations
and concerns. Asking and following through with the needs of my couples. Learning and listening to others in the wedding trade and taking their suggestions and advice into consideration to better myself and my business.
What are some of your goals for next year?
Ҭ
Julia: To keep the Lucky Girl Corral room organized! Ha ha. (This is the room that stores all of the bridal décor brides can choose from.)
Who is your role model or someone that inspires you?
Ҭ
Julia: My mother was my role model. She was a hardworking Christian woman who had more talents than she he time for. She was one of those people who saw it and said; "I can make that!"
And did, usually better!
If you could give the world, your friends or your clients one piece of advice, what would it be?
Julia: I would give the same advice I tell myself, take your time and take a moment to enjoy the moment you are in. Life is about the little things, big things happen but not everyday. Bask in
the luxury of the simple things, good food, art and company of friends.
What is your favorite show on Netflix or your favorite book?
"¨Julia: I'm not a huge TV person, when I do watch TV, I like a good movie or to watch a concert that was shot once live, like the Eagles or Fleetwood Mac. I do enjoy to read a good book––usually a "how to" or a book on self-improvement. Love and am a sucker always for good decorating magazines! I'm happiest when I"˜m creating something! So if the TV is on my hands are usually wrapped up busy in a project.
Mention Forever Bride and get a Continental Bridal Suite Brunch for you and your ladies.
Details here!