Bachman's––a Minnesotan floral company––has seen the wedding world go through so many trends and they are always one step ahead! We sat down with Jennifer Bevan and Caty Smits, the Directors of the Wedding & Special Events Team at Bachman's, to hear the heart of the company and how they do business, so YOU can fall in love with them just as much as us!
Get ready to hear about their values, their role models, and their favorite drinks! You might be surprised by their answers and have more in common than you think. And let me just say… roaming around Bachman's is a GREAT date idea. The Lyndale location has a cute cafe to grab a coffee then simply wander around smelling the flowers, enjoying their nic-nacs, and picking out pieces for your dream house!
Okay now let's get to the good stuff!
What is Bachman's mission?
Bachman's:
Bachman's mission is to bring beauty to life in everything, from everyday moments to special celebrations. Our company culture embodies service and product excellence.
How long has Bachman's been around?

Bachman's: We've been growing beauty in the Twin Cities since 1885, and doing so specifically for weddings and special events since the 1930s.
What are the company's top three core values?

Bachman's: Bachman's core values are service and business excellence, innovation and differentiation, and operational excellence. As a Weddings and Special Events Department, we value relationships with our couples and strive to help them express their style through flowers.
What can a bride expect when booking with Bachman's? (i.e. what does the process look like?)

Bachman's: When a couple comes to us for their initial consultation, we try to get the complete vision of their wedding so we can then create florals that will accent the day as a whole. Although we're the floral piece, that's not all we talk about. We're really the couple's sounding board for bouncing off all wedding-related ideas and tying them up in a nice, neat little package.
Is there anything else you would like to add that sets you apart from other companies?

Bachman's: What sets us apart is that we're small and large at the same time. We provide personal, one-on-one service with a design consultant, yet we have this huge company to stand behind. That means if we need to pull plants or trees or order something fresh from our farm or procure something crazy, we can do that!
We're a home and garden destination as well, so if you have grand ideas that include fountains, outdoor furniture, or other unique features, we have direct access to those items.
From starting the business to where you are today, what have been some of the biggest challenges and how did the company overcome them?

Bachman's: One of our biggest challenges has been the shift in culture around wedding planning. Prior to today's fast pace, wedding planning timelines often recommended that flowers be ordered nine months to a year out from the wedding. More recently, we frequently receive three months' notice, and sometimes three weeks.
We love to make magic happen and will never turn down a short-notice request, but having as much prep time as possible is fantastic and helps expand the possibilities of what we can create.
Since we deal in natural product and can't control Mother Nature, we do our best to encourage couples to plan ahead. Ordering about six months before the wedding is beautiful!
What are some of your goals for 2018?

Bachman's: We're always seeking to expand our horizons and extend our creativity. We love exploring and implementing new trends, and we hope to one day be the ones setting those incredible trends.
*Did you automatically think flower crowns? Check out our Trend Report: Boho Flower Crowns to set yourself up for success and yes, Bachman's does make them! PLUS, our upcoming Trend Report will be highlighting Bachman's for their floral archways that they are slaying at! Stay tuned for that*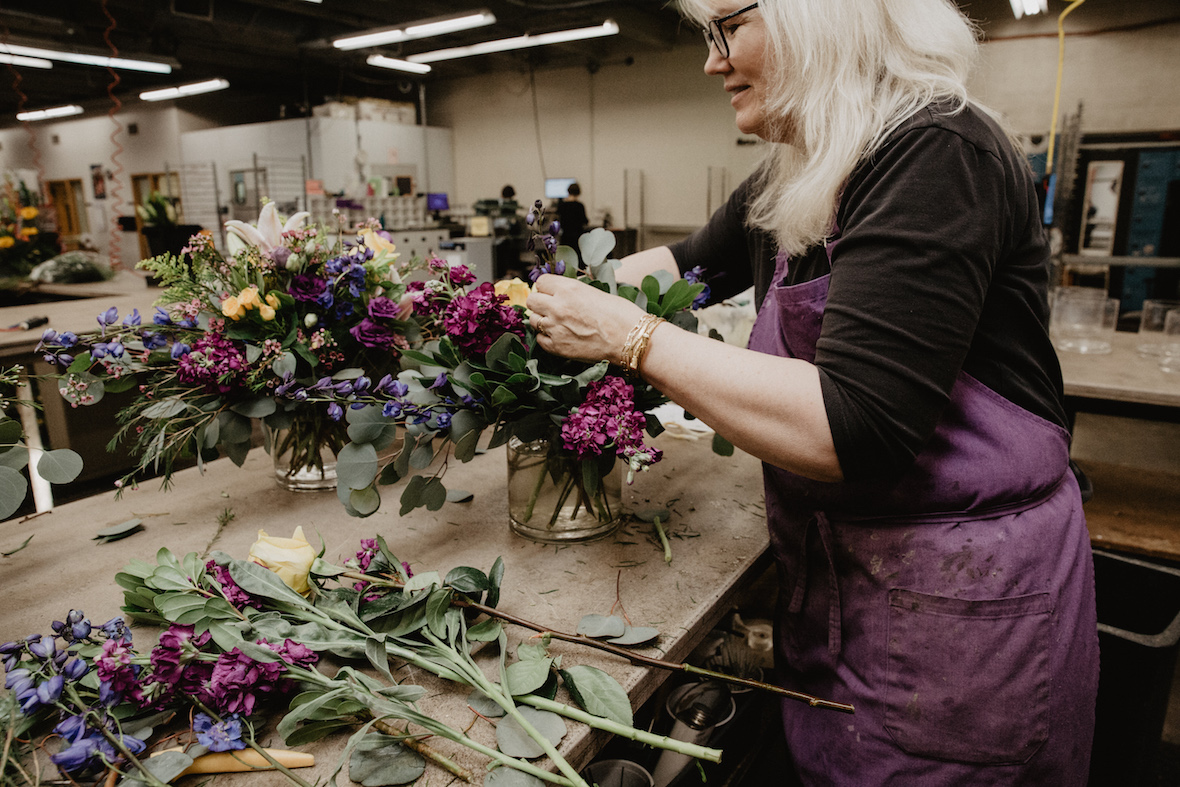 Who is your role model or someone that inspires you?

Caty of Bachman's: Hitomi Gilliam and Gregor Lersch. They're two very well-known floral designers with contemporary styles and completely out-of-the-box ideas. I get so inspired by all of their designs.
Jennifer of Bachman's: My mom is the best designer I've ever known. She owned a flower shop when I was growing up, so I'd be there every day after school. I would make arrangements and ask if I could put them in the cooler. They probably took them back out after I left, of course, but they'd pretend like my arrangements sold and I'd be so excited!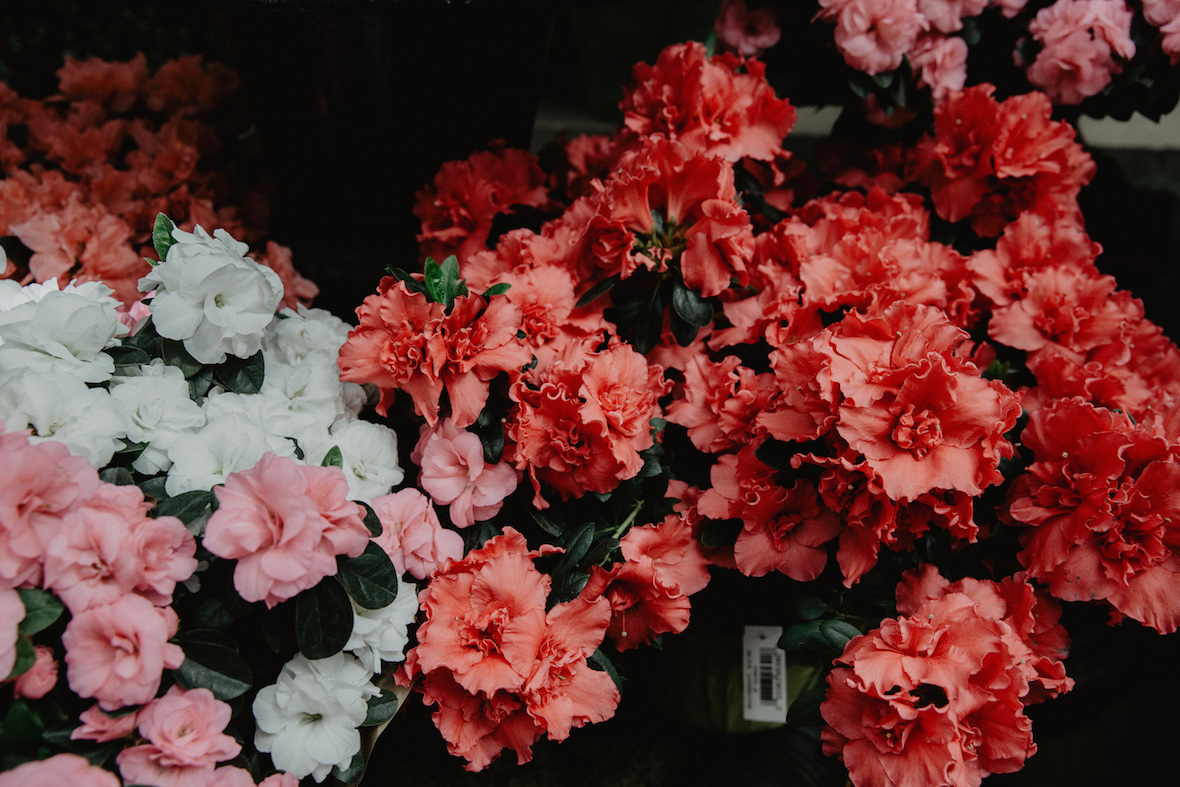 What makes a successful collaboration with a bride in your eyes?

Bachman's: Collaborating is simple when everyone is comfortable. In our very first consultation with a couple, we start by learning about the wedding and the two of them as a couple in order to create a relationship where they feel comfortable with us and we feel comfortable with them. We wouldn't expect them to sit across the table from strangers and take our word on what we suggest.
It's easier for couples to be more open and trust us with their vision when we've formed that relaxed relationship.
If you could give the world, your friends, or your clients one piece of advice, what would it be?

Bachman's: This is your wedding, and more importantly, your marriage. Our advice is to enjoy the planning process! We don't want our couples to have to worry about anything or feel like there's added stress on their plate.
Once we have their vision, we take that on for them and make sure that on their wedding day the flowers are not only what they thought they would be, but even better than they could have imagined.
What is your Starbucks order?
Bachman's: No coffee for us, actually! We love water as much as our flowers do (but maybe with an added splash of lemon!).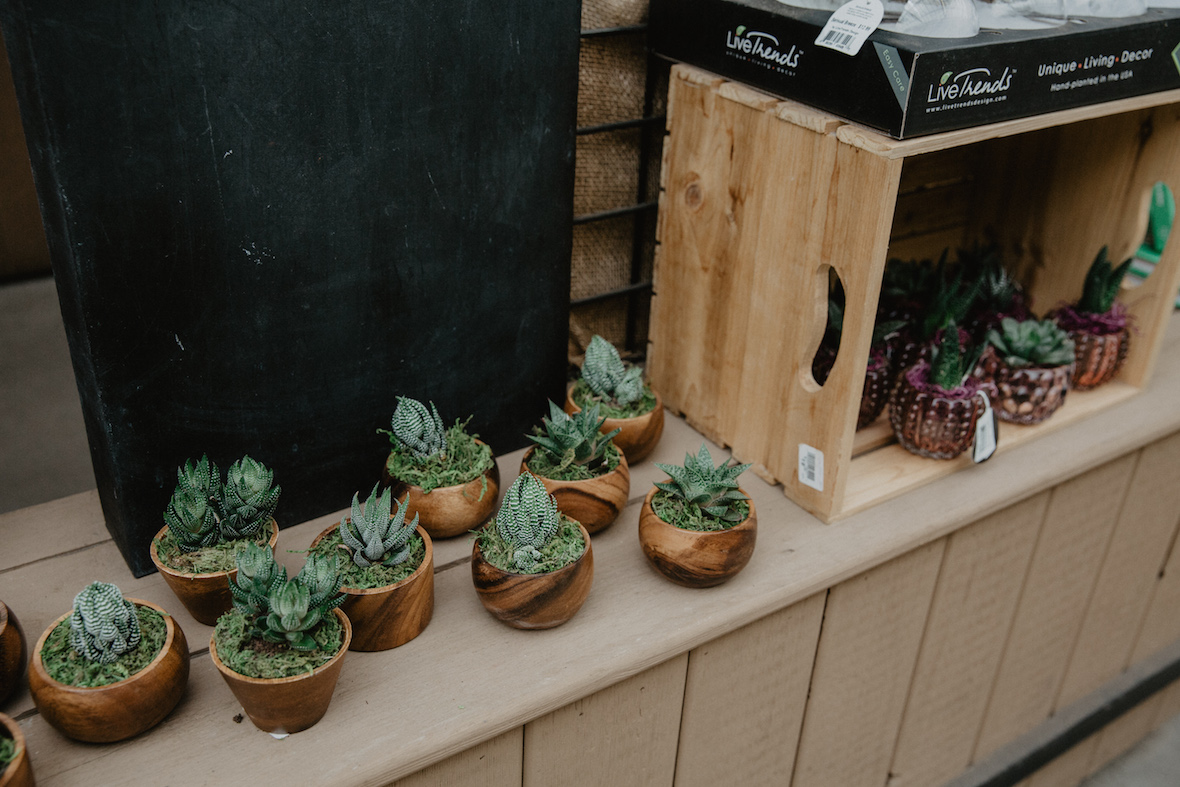 (Side note: We definitely wanted to take these lil cuties back to the office!)
P.S. Looking for gifts & favors for your bride tribe? Check out their home decor section or click on the link above to shop our faves!
Interested in seeing the real magic Bachman's can create?
See the team in action with their stunning flower bouquets and floral archway in our recent collaboration with them, BTS of Our Minnetonka Yacht Club Styled Shoot, or check out the final product, Yacht Club-Inspired Wedding + Pops of Peonies!
Be sure to give them a call and even set up a meeting (We're telling you, the store is so cute you just have to see it for yourself), (612) 861-7600!