Congrats, you're engaged! Now that you're planning process has begun, touring potential venues is bound to be high on your list. The venue you eventually choose will play a large role in the planning process as a whole, from your décor, attire, number of guests, wedding date and more. In order to not get overwhelmed, be sure to enter a tour with an open mind and a list of questions that will ultimately help you make your decision.
1. What dates do you have available?
This can seem like an obvious one. But ultimately, if you're set on a specific date, make sure it's available before setting up a tour. There's nothing worse than falling in love with a space and realizing it's unavailable on the ONE day you've got in mind for your wedding.
However, if your date is available or you're flexible and you've got a season or month in mind and not set on a specific date, it allows you to really imagine your big day in the space you're viewing. Photos can only do so much, the feeling of being at your dream venue with your fiancé, imagining yourself in your dream dress, saying 'I Do' can really change the entire tour experience.
2. How many people can your venue accommodate?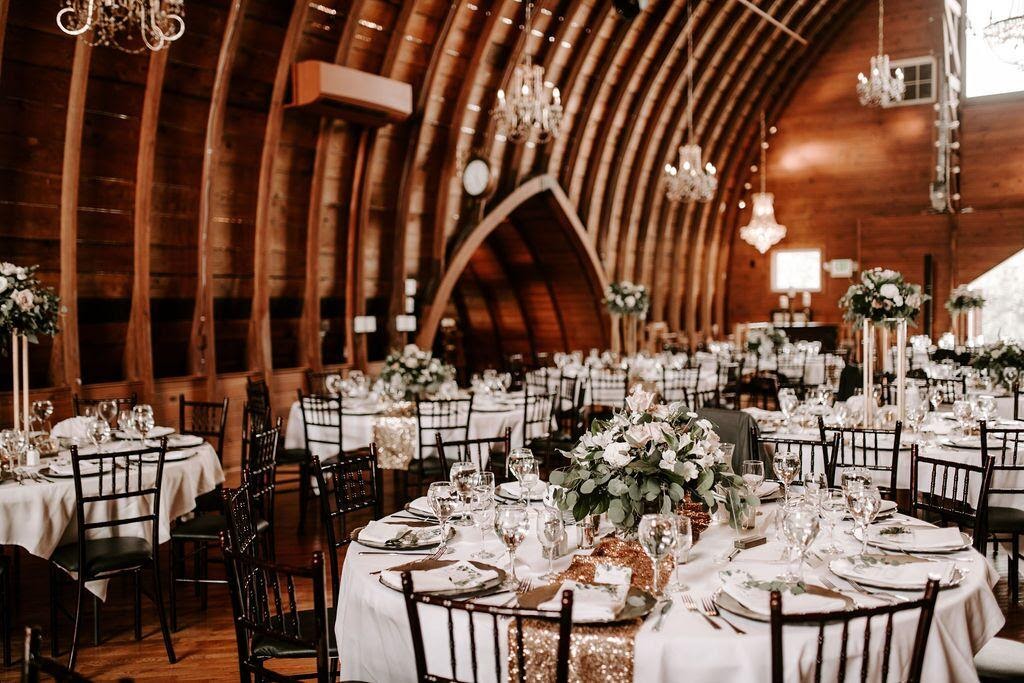 Photo by Alexa Kate Photo
This question is almost as important as asking about dates because when it comes to planning your wedding, how many of your family and friends you want to be present for your big day is important. Be sure to ask about capacities for different kinds of reception settings, like plated meals vs. cocktail style reception. Have a rough estimate of the number of guests in mind that you plan to invite will ensure your expectations are met.

3. Do you allow indoor and outdoor ceremonies?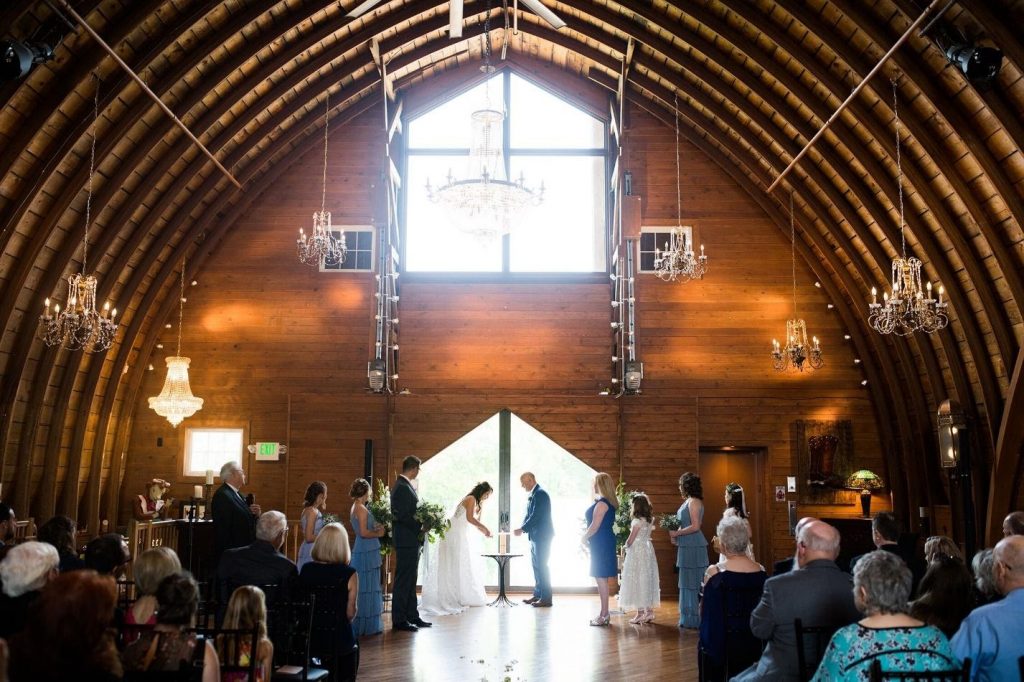 Photo By Studio KH
Whether you are dreaming of a romantic outdoor ceremony or planning for a classic indoor wedding, make sure the venue you choose has the space for your plans. Weather in Minnesota can be completely unpredictable, the ability to be flexible and to be able to accommodate for inclement weather is important if you're planning for an outdoor ceremony.
Along with that, choosing a venue that is able to host both your ceremony and reception is also a major selling point. Not having to change locations ensures you have more time to spend enjoying your day and less time spent traveling. Be sure to ask if there is an additional cost for this.
4. What amenities does your venue offer?
Amenities at your wedding venue are important. From heating/air conditioning to A/V equipment to catering, asking about the amenities of a venue will help you in making your final selection. If you're planning for a summer wedding and the venue that you are touring doesn't have air conditioning, it could play a role in your final decision.
The amenities offered by a venue also play a part in your final wedding budget. Anything that you want to include on your big day that isn't included at a venue will be something you need to budget, plan and hire an additional vendor for. Luckily, good venues can provide you a list of their preferred vendors so you don't have to search until the ends of the internet to make sure you have everything booked.

5. How long will we have access to the venue?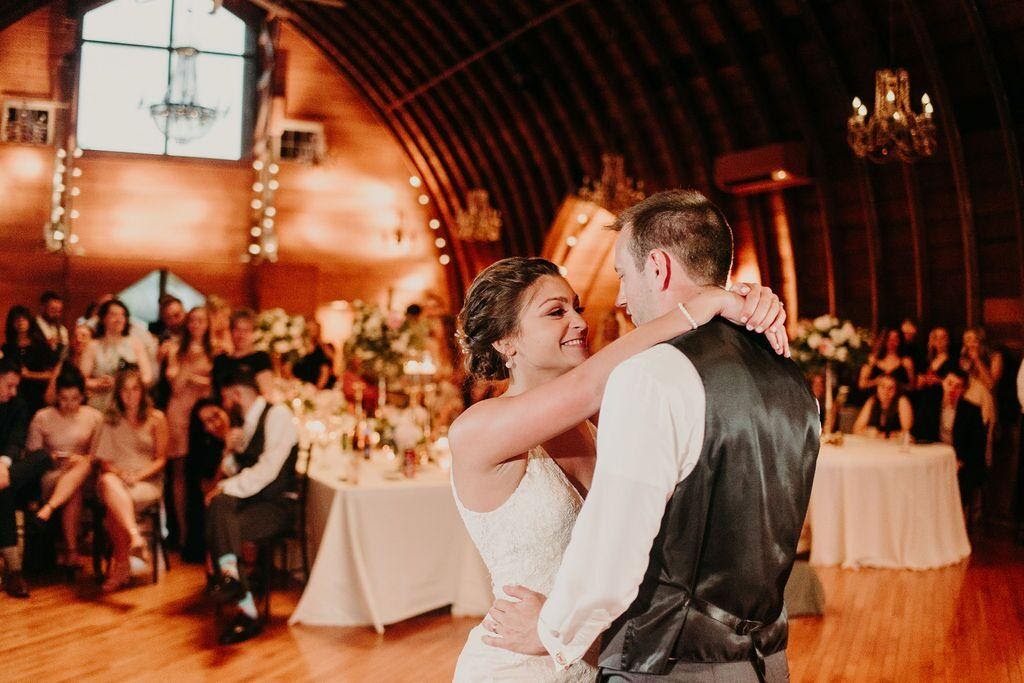 Photo By Ali Leigh Photo
Whether you're bringing in a lot of décor that will take time to set up, or if your big day will be an all-day affair, be sure to ask how long you will have access to the venue. Some of the larger, popular venues could be holding multiple events on the day of your big day, so time is going to be of the essence. Not only will you need to account for set up time, but also the time you need to get ready and take the photos you're wanting to get before guests arrive.
Ask your venue how long a potential rental would run from and how much additional time would cost.
Need to set up early or want to have an all-day affair? Ask your venue if they can accommodate!

6. Do you have a separate space for the cocktail hour?
Photo By Alexis Dooley Photography
There are many reasons to have a cocktail hour on your wedding day: to give your photographer a chance to photograph the reception space before it's full of guests, to give your guests a chance to mingle and relax and talk before the reception starts, and of course to give you and your new spouse a chance to relax or sneak away for some photos.
The ideal venue for both ceremony and reception will have a separate space for your cocktail hour to ensure the spaces can be flipped, or any set up can be completed without guests being in the way. Be sure to ask if the venue has adequate space for a cocktail hour should you want to have one.

7. How much is your deposit and what is the payment schedule?
These questions are critical to making sure you stay on budget. Some venues have different rates based on the time of year and day of the week. Make sure you're asking specific questions about when you need to be making payments towards your venue. There are a lot of expenses that come along with a wedding, and the venue can sometimes be one of the largest.

8. What kind of décor is allowed? Are candles allowed?

You probably have Pinterest boards that are full of your ideas and inspiration for table settings, ceremony backdrops, flowers, decorations and more. While you're touring a venue, be sure to ask if they have any policies or restrictions. Additionally, many venues have policies with candles! Some require candles to be in a votive or other sort of candle holder to ensure there are no open flames.

9. What is the venue's policy on pets? Can we bring our dog for our pictures?
Photo By Studio KH
Pets are an important part of our lives. If you have a fur baby (or babies), then you probably want them to be a part of your big day! Be sure to ask your venue when touring if they are pet-friendly and what their deposits and policies are regarding pets.

10. Is there anything that sets your venue apart and really makes you stand out?
Photo By POIEMA MPLS
You've toured the space; you can see yourself starting your forever there with your partner: now it's the venue manager's chance to really shine. Make sure to ask this question during the tour. Lots of venues have a rich history or special stories that can deepen your connection to a space even further, or they might have a special space reserved for the happy couple. Having a list of questions when touring any venue, as well as a list that includes things like estimated size and desired dates is a very pivotal part of the planning process. It allows you to manage expectations and make informed decisions, as well as take in the experience and ultimately imagine yourself marrying the love of your life in that venue. Happy touring! ?