Here at Forever Bride we're all about sprinkling wedding tips + advice in categories of DIY, fashion, planning, local vendors,travel, finance, real weddings, styled shoots andhealth & beauty! We enjoy guiding you through the murky waters of wedding planning, and as wedding professionals––we hope to inspire you with our (and our vendors') tips and tricks.
So, along with compiling the top 10 weddings of 2017 (which you can view here), we rounded up our top 10 blogs of 2017.
Which blogs did our brides love the most? Let's see for ourselves…
10. The Story Behind Forever Bride
Did you know Forever Bride began as a Youtube channel? Learn more about us and where we came from.

View here.
Want to keep your romance fiery and fresh after the wedding cake has been eaten and the thank-you notes delivered? Here are some great ways to date your spouse!

View here.
8. 10 Non-Cliché Bible Verses for Your Wedding
Looking for bible verses that aren't the same ones you hear at every wedding? Here are 10 scripture passages that are far from cliché.

View here.
7. Offbeat Honeymoon Part 1: The Planning
Looking for some tips on how to plan the perfect offbeat honeymoon trip with your honey? You've come to the right place.

View here.
6. 14 Best + Most Trusted Florists in Minnesota
A list of the best florists near Minneapolis, Minnesota you can trust.

View here.
5. Everything You Need to Know About Boudoir Photography
From when to book a session and what to wear, to finding the best, most trusted boudoir photographer – we've got you covered.

View here.
4. Questions to Ask Each Other Before the Wedding
It's important to continue building understanding and unity, even after you are engaged. How do you do this? By simply asking these questions.

View here.
3. Minnesota's Best + Most Trusted Wedding Videographers
A list of the best Minnesota wedding videographers you can trust. Plus, each of them is offering a special Forever Bride deal! Save money with the best!

View here.
2. How Do You Know When It Is Love?
As"‹ "‹a"‹ "‹professional"‹ "‹wedding"‹ "‹photographer,"‹ "‹Autumn Lee Studios"‹ "‹is"‹ "‹frequently"‹ "‹asked,"‹ "‹"Can"‹ "‹you"‹ "‹tell"‹ "‹which couples"‹ "‹will"‹ "‹last?""‹ Here's her advice. Hint: relationships aren't easy.

View here.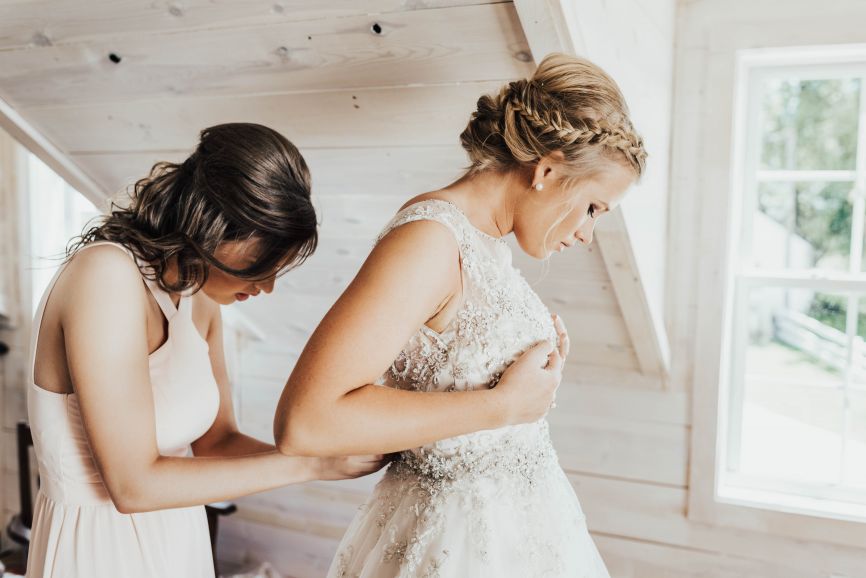 1. How to Be the Best Personal Attendant
Personal attendant pointers + tips + a FREE Forever Bride download!

View here.
But our blogs don't end there! Click here to see more! And in case you missed it, we shared our top 10 real weddings + styled shoots from 2017.