Top Wedding Beauty Trends & Tips from a Makeup Artist
Wedding beauty trends are always evolving, and in recent years we've seen the rise of the "clean girl" look in the bridal space. It started to trend with Meghan Markle's natural, glowy wedding day glam and continued to rise in popularity as many of us simplified our makeup routines thanks to the pandemic. Stars like Hailey Bieber and Gigi Hadid have continued to inspire the industry, sparking TikTok trends and videos demonstrating the "no makeup-makeup" approach to glam.
It's a refreshing shift in wedding beauty. Even though it's viewed as a "trend," it actually leads to a very timeless and decade-defying result. When you look back on your wedding photos in 30 years, you'll truly see yourself represented in those memories. Keep reading for more insight on 2023 wedding beauty trends.
What Does Clean Girl Beauty Look Like?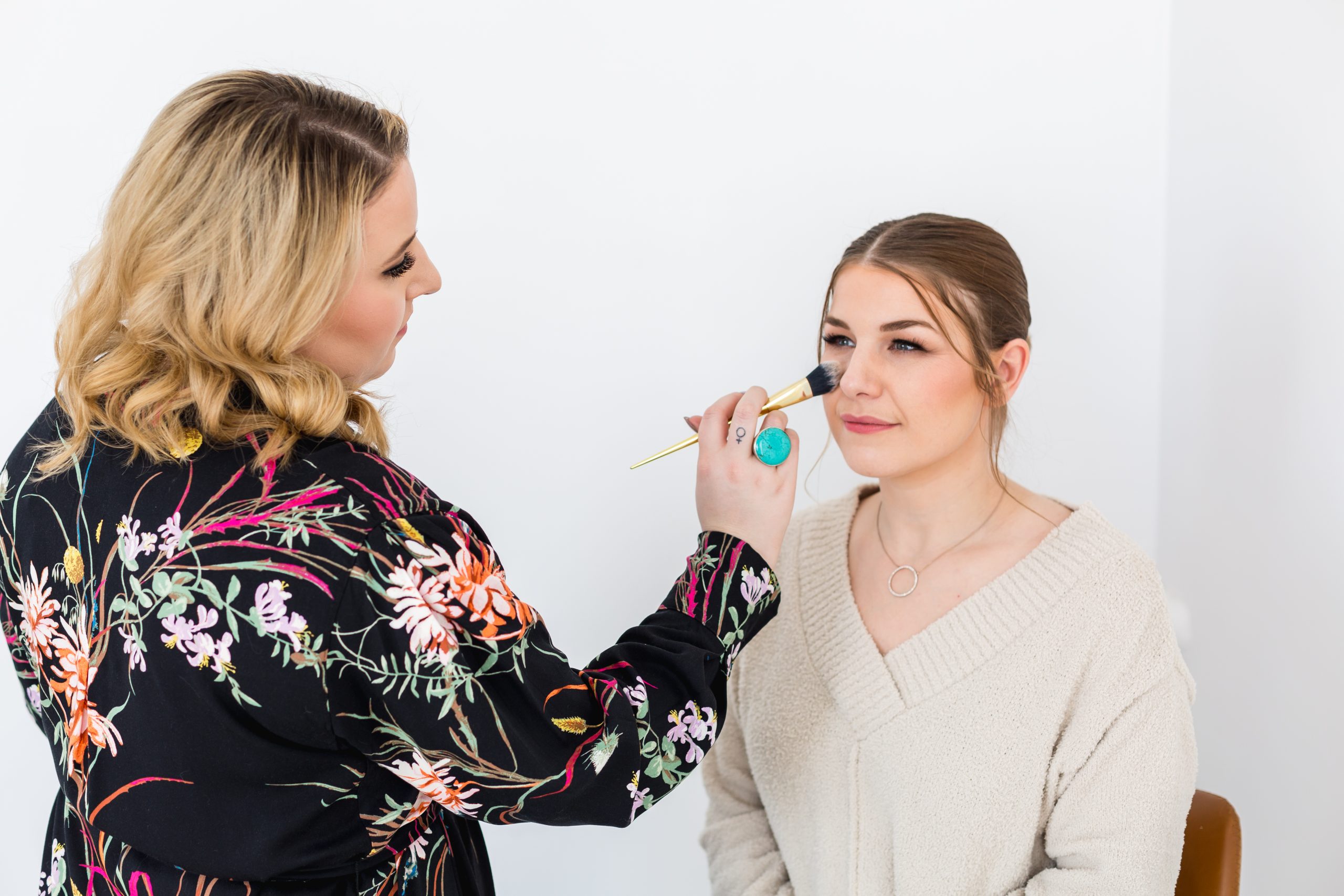 Image owned by Morgan Sarah Makeup
With this trend, we see a few consistent elements. We often start with a less-is-more approach to eye makeup. While smoky glam ruled for many years, this approach usually calls for shimmery neutrals in peaches, pinks, browns, and nudes. I often reach for brown eyeliner over black in these cases, as it gives a softer, more natural definition to the eyes. I'll also typically use very natural strip lashes or individual lashes to further accent the look, while ensuring the eyes really pop on camera.
On the rest of the face, glowing skin is the goal for most skin types, though brides with oilier skin will usually opt for a more matte base. Using a radiant primer and foundation here will provide an even, fresh face, convincing everyone you've been sleeping eight hours every night and drinking gallons of water every day! Most brides will still want their real skin to show through, so a medium-coverage, longwearing foundation is key (you could even consider airbrush makeup, which provides an incredibly lightweight and natural-looking medium-to-full coverage option).
Concealer is also used minimally here. I prefer to use it as a pop of highlight under the eyes and at the high points of the face, but less is more when it comes to clean girl beauty.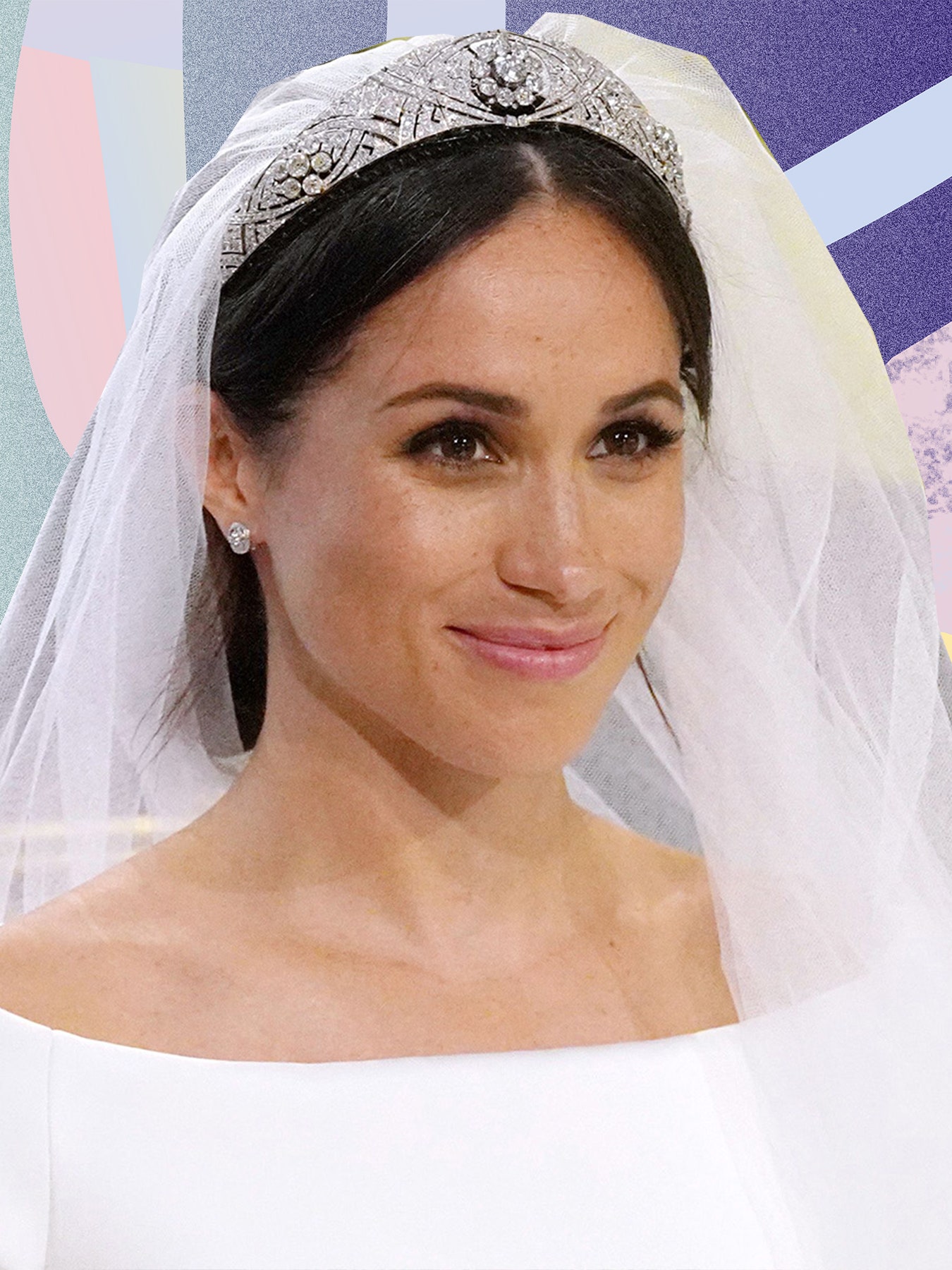 Finally, I'll reach for lots of cream-based products. Cream blush, bronzer, and highlighter provide the perfect result of color that looks fresh and glowing, providing a your-skin-but-better appearance. I'll set with powder counterparts, but I'll go in sparingly with these and use a heavy-duty setting spray at the end to lock everything in. A pinky-nude gloss ties everything together, and the end result is that supermodel, natural and clean glam.
Wedding beauty trends – specifically the clean girl aesthetic goes beautifully with just about any dress choice, be it simple or elaborate!
It Starts With Skincare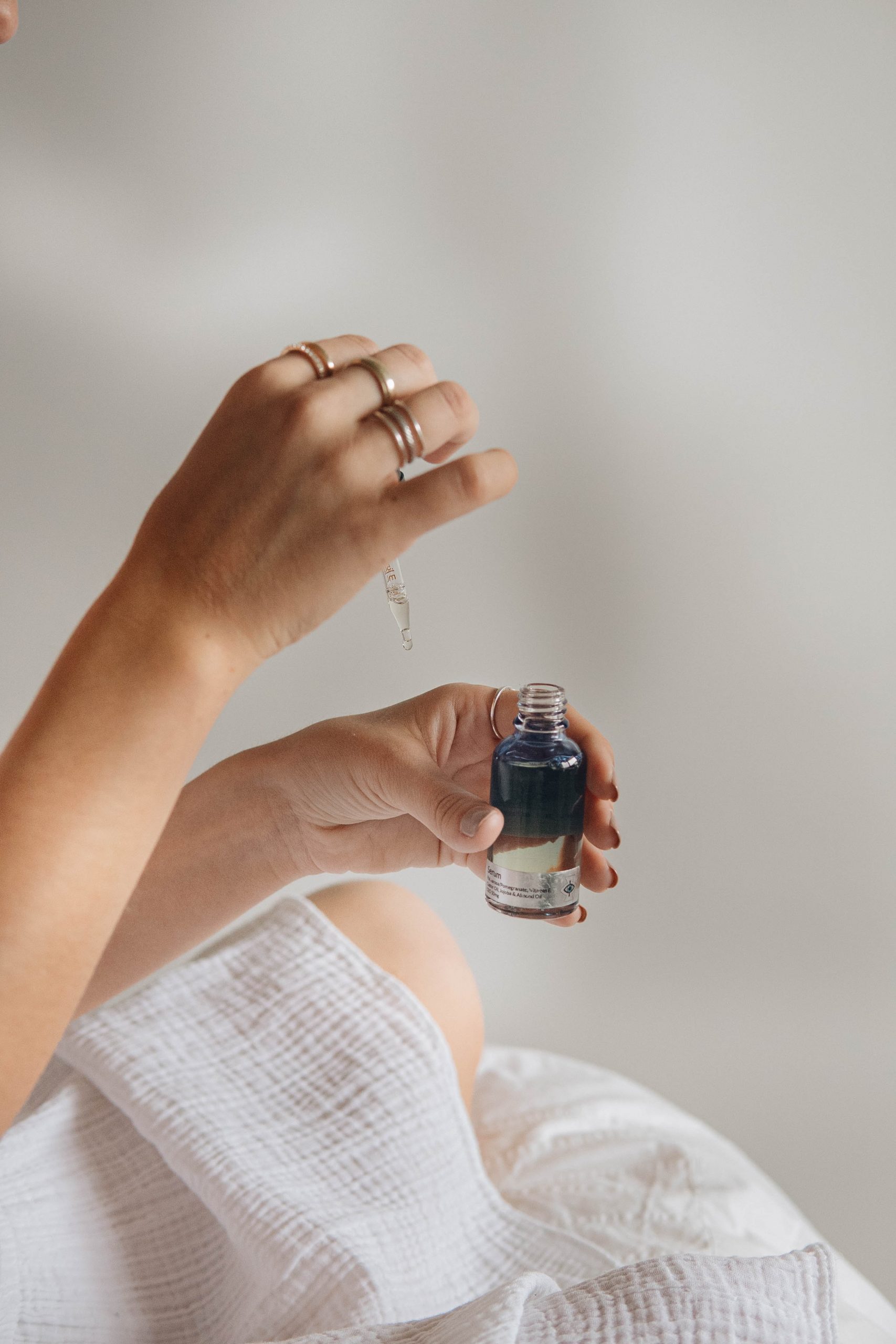 The rise of the clean girl aesthetic has also prompted a side-effect that ends up lasting well beyond your wedding day: attention to skincare. Brides are taking a truly holistic approach to beauty for their wedding day, recognizing that the preparations can start as soon as you set your date.
Skincare is the foundation of any great beauty look, and many of the concerns brides have going into a makeup trial for their wedding day are actually best addressed via skincare. Some of the most common things I hear are:
"I'm self-conscious of the fine lines around my eyes and how makeup sits here. Can makeup erase them?"

"My skin has very dry patches that flake, and I find makeup accentuates the texture."

"My skin gets very oily throughout the day. Can makeup stop the shine?"

"My skin looks and feels dull, and I want my makeup to bring it to life."
Makeup can address some of the concerns to a certain extent, but the truth is, investing time into your skin health leading up to your wedding will ensure you're putting your best face forward. So, where do you start?
Determine Your Skin Type
When you're ready to jump into your skin health, start with your skin type. This can be assessed by an aesthetician or dermatologist, or you can look for some key signs of particular skin types.
Normal:

Smooth, doesn't feel tight or dry, blemish-free, even tone.

Dry:

Varying levels of roughness, flaking, tight-feeling, uneven tone.

Oily:

Large, visible pores, prone to blackheads, uneven tone, shiny skin.

Sensitive:

Broken capillaries, redness, rough texture, reactions to products.
People are commonly considered to have combination skin, usually normal-to-dry or normal-to-oily, as well as some added sensitivity in some cases.
Once you've determined your skin-type, you can start to take a look at how you're caring for your skin's health.
Review Your Routine (Or Create One)
There's no time like the present to establish a skincare routine if you don't have one, and it's especially helpful preparing for your wedding day. At a baseline level, you want to ensure you're using a cleanser, moisturizer, and SPF daily that target your skin's needs. Use all three each morning, and your cleanser and moisturizer in the evenings.
If you have a basic routine, you'll want to look at adding in targeted treatments and boosters to address more specific concerns. Some of the most popular options include:
Toner:

Toner is used after cleansing and before moisturizing. It helps to balance our skin's pH level after cleansing, hydrates, and many incorporate ingredients like alpha hydroxy acids that provide gentle exfoliation. The result is glowing skin, even skin tone, and the reduced appearance of sunspots, hyperpigmentation, fine lines, and more.

Retinol:

A form of Vitamin A, this is a powerhouse product that penetrates skin deeply and helps to manage acne and skin elasticity. It treats fine lines, large pores and wrinkles, and also supports exfoliation to improve overall tone. With retinol, start with a low-percentage product a few times a week, as it can be irritating if used too frequently or at a high strength.

Vitamin C:

This is an amazing antioxidant that can be used to manage sun spots and hyperpigmentation, and help to get that glowy complexion. It can be applied morning or night to boost your routine.
My motto with brides is always, "The best makeup or skincare routine for you is the one you'll actually do," so remember that the skincare routine that will give you the best results is the one you'll do consistently, morning and night.
Going Deeper With Treatments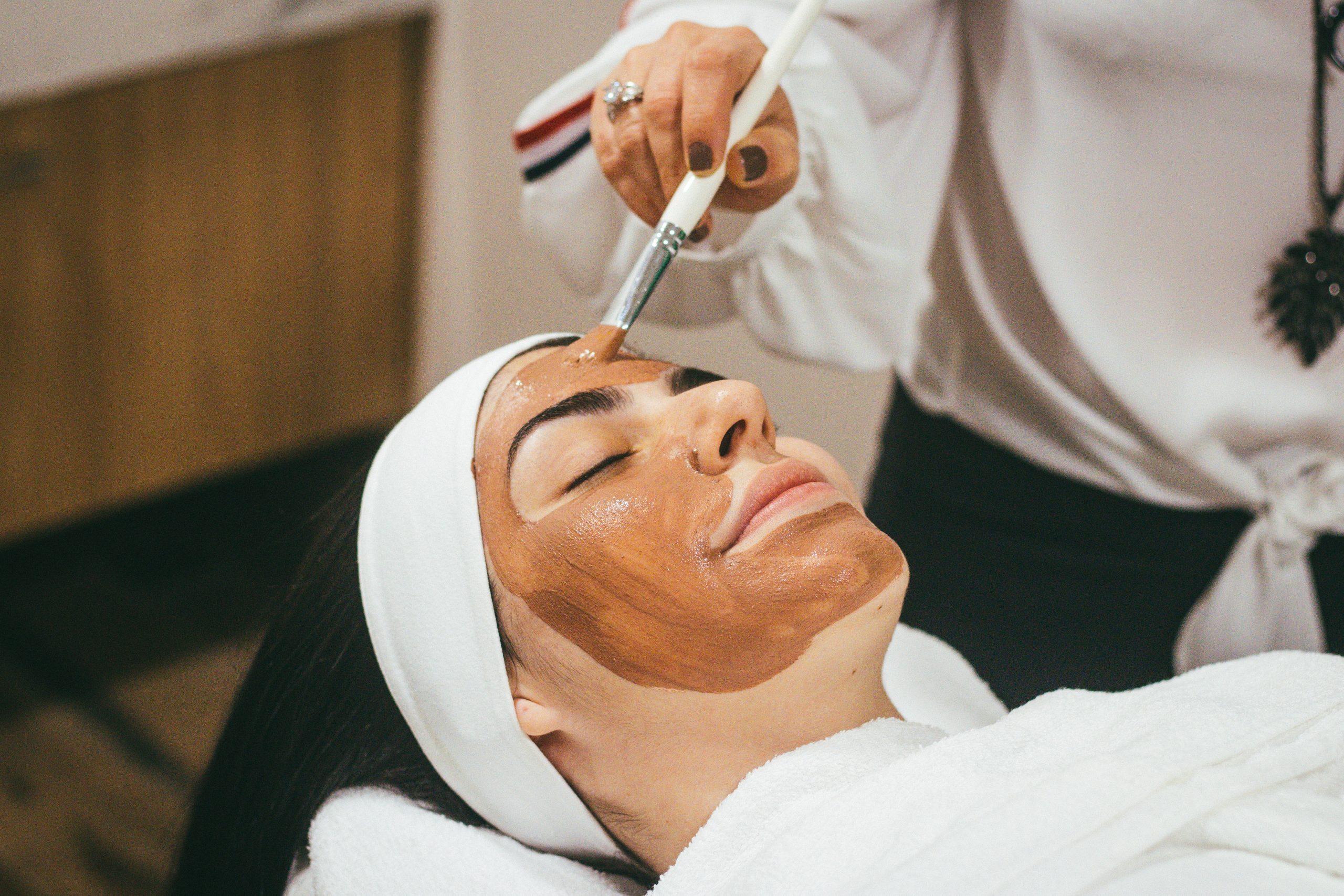 When brides are six to eight months out from their wedding day, they will often begin to consider deeper skincare treatments to prepare. These can include regular facials, chemical peels, microneedling, lasers, and, yes, neuromodulators and dermal fillers.
I always recommend facials every four to six weeks as a starting point if you're new to skincare treatments. These are an excellent way to get a deeper cleansing and exfoliation treatment with products that are a bit stronger than what you'll find over the counter (and, hey, the massage and relaxation element doesn't hurt during the wedding planning process). I usually recommend doing your last facial about two weeks prior to your wedding day so your skin is in optimal health.
Looking at some of the more in-depth treatments, your best approach is to find a licensed medical spa in your area and seek a professional's opinion. It is best to seek this insight at the six to nine month mark so you have time to get advice and plan out which treatments are right for you.
Leave Well Enough Alone
About two to three months before the wedding, it's time to let the rhythm of your routine do its thing. From this point on, stick to the treatments and products you know and the routine you've seen results with. When you start to experiment and add new products to your roster, you risk adverse reactions that can have a lasting impact that could lead into your wedding day.
I recommend doing your last facial no later than two weeks before your wedding day, and this would also be when you'd want to do any neuromodulators (these are your Botox, Dysport, Xeomin, etc.) as they will be at peak results for your wedding day.
Day-Of Skincare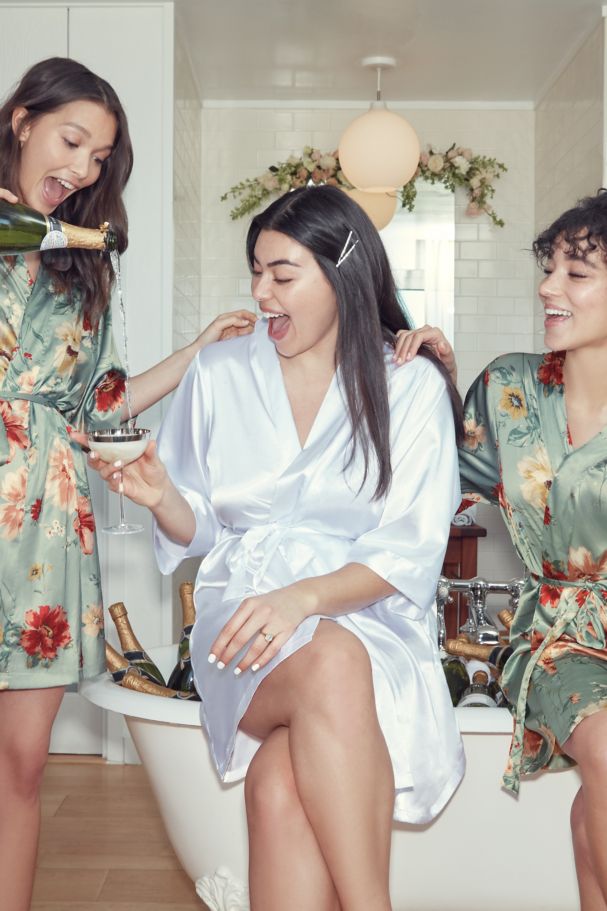 It's a common misconception that it's a good idea to start your day with a deep treatment like a charcoal face mask or layers and layers of creams and serums. Personally, I prefer clients to keep it very simple with their skincare on the day of their wedding. Again, this is because when you're in a routine that is working and giving you great skin, we don't want to disrupt that or use a mask that could draw out a breakout at the worst moment. We want calm, healthy skin, and sticking to the routine is the best way to get that.
It is best to start the day with a cleanser, toner, and moisturizer as you normally would, and SPF is optional. Years ago, I would say no to SPF (breaking my biggest skincare rule!) because almost all would leave a white cast in professional photography, but nowadays there are many sunscreens on the market that wear well under makeup and don't cause a flashback. If you don't know which one to use, ask your makeup artist.
Your makeup artist will perform extra skin prep as they start your glam, so your skin will be in the best shape possible. The result? Clean girl beauty that lasts and leaves you looking your very best.
A Trend That Serves You Forever
The most exciting aspect of skincare becoming more of a conscious effort by brides these days is that these routines and approaches to skin health become habits for life. The clean girl look may come and go with wedding beauty trends over the years, but I am confident this newfound interest and passion from brides to manage their skin health in preparation for their weddings will be the norm for decades to come.
Brides have a chance to see what taking care of their skin really looks like and the incredible results it can bring, and they see how it radically changes the way they wear makeup whether it's light, natural day-to-day glam, or all-out evening beauty. Your skin is your largest organ, and the same way we look after the rest of our body, wedding preparation can be an excellent time to focus on caring for our skin health.
The Overwhelm of It All
It should be noted that this can all be an exceptionally overwhelming process, especially in the midst of planning every other important detail in your wedding. Don't panic: Your makeup artist will know where to start and should support you every step of the way! They are a useful resource in knowing where to start in determining skin type, purchasing products at all price points, knowing who to call for treatments (or providing them directly), and making sure you're ready for your wedding day.
The biggest piece of advice I always want to leave clients with is, It's just lipstick at the end of the day. Your makeup and skincare should be a fun, easygoing element of your wedding planning and ultimately your wedding day.
Trends come and go, but staying true to yourself never goes out of style. So wear the makeup that makes you feel beautiful (even if it's nothing at all!) and follow the skincare routine that is doable—you'll be glowing and radiant no matter what!
Were you inspired by these wedding beauty trends? Follow us on Instagram, TikTok, and join our Bride and Vendor Facebook groups for more wedding inspiration and helpful tips.
Morgan Davidson is a Toronto-based makeup artist and founder of Morgan Sarah Makeup. Follow her on YouTube and Instagram. Sign up to become a vendor on Pearl by David's.