Planning your wedding menu is one major (and delicious) part of the wedding planning process. From hors d'oeuvres to your entrées and accompaniments and even desserts: narrowing down the items your caterer offers can feel overwhelming. However, selecting an experienced caterer and having a great tasting will make it exciting! Follow these Do's and Don'ts to ensure you get the most out of your tasting!
Do's
DO Come Hungry
This can seem like an obvious one, but you will be sampling more than just "a few" items. Because you'll be tasting multiple appetizers, entrées and desserts, make sure you don't fill up before the tasting so you can enjoy every bite. On the flip side, don't starve yourself prior to the tasting. You will want to be hungry, but not so ravenous that you eat so fast you're not really enjoying the items you're trying. You do not have to eat everything; however, you'll want to take a few bites of each item to really know exactly how each item tastes.

DO Know Your Budget
Be sure to know your catering budget ahead of even scheduling your tasting, because you'll want to make sure you're selecting items that will fit. There are a considerable number of different factors that will go into your overall catering total including service style, guest count, menu items, courses and accompaniments, and what is and isn't included from your caterer. It's important to select items for your tasting that fit within your budget.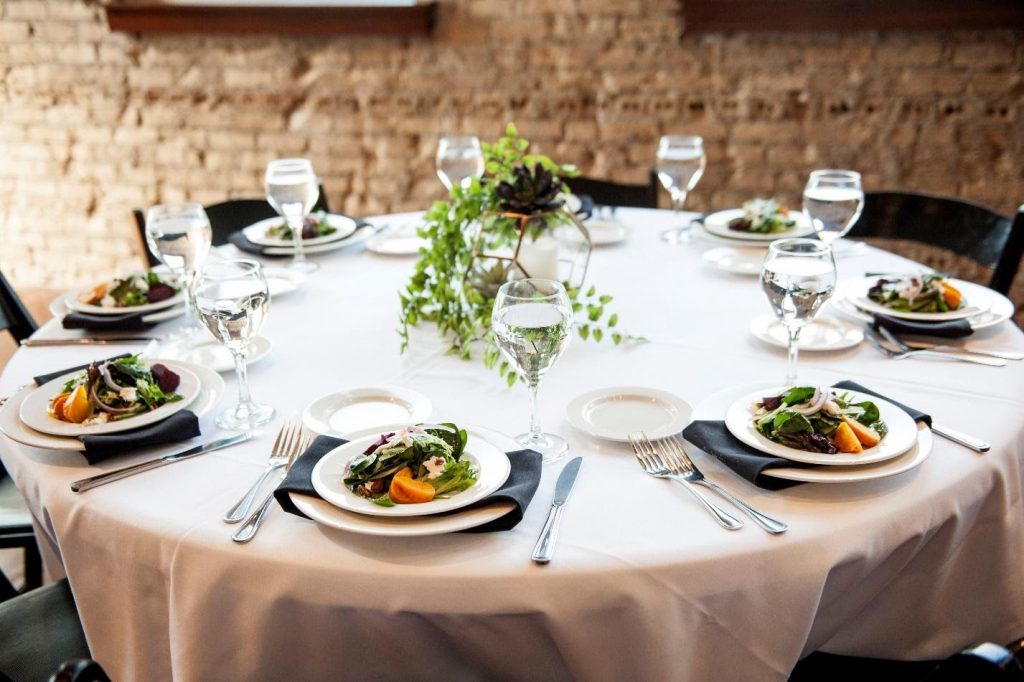 DO Know Your Options and Questions
It's your wedding, and you want everything to be perfect. Before, during and after your tasting, it's important to ask your caterer all of the questions you have. Some of those questions could include:
What types of service styles do you offer for the items we're tasting? (Plated, Buffet, Family Style)
What are your signature dishes or frequently ordered items?
Are your service and dinnerware included with my catering package? If not, what will I be paying for?
Is anything we're tasting a seasonal item? Does this affect its availability or quality?


These and other questions are important things to ask your caterer. You'll feel more comfortable and be able to make the most informed decision regarding your wedding meal once you get all of your questions answered.
DO Pay Attention to the Details
During your tasting, make sure you're paying attention to all of the details from the food, to service and communication. Be sure you and your partner are both taking notes so you are able to properly discuss and narrow down your items to create your final menu. Look for high-quality ingredients and the freshness of the food.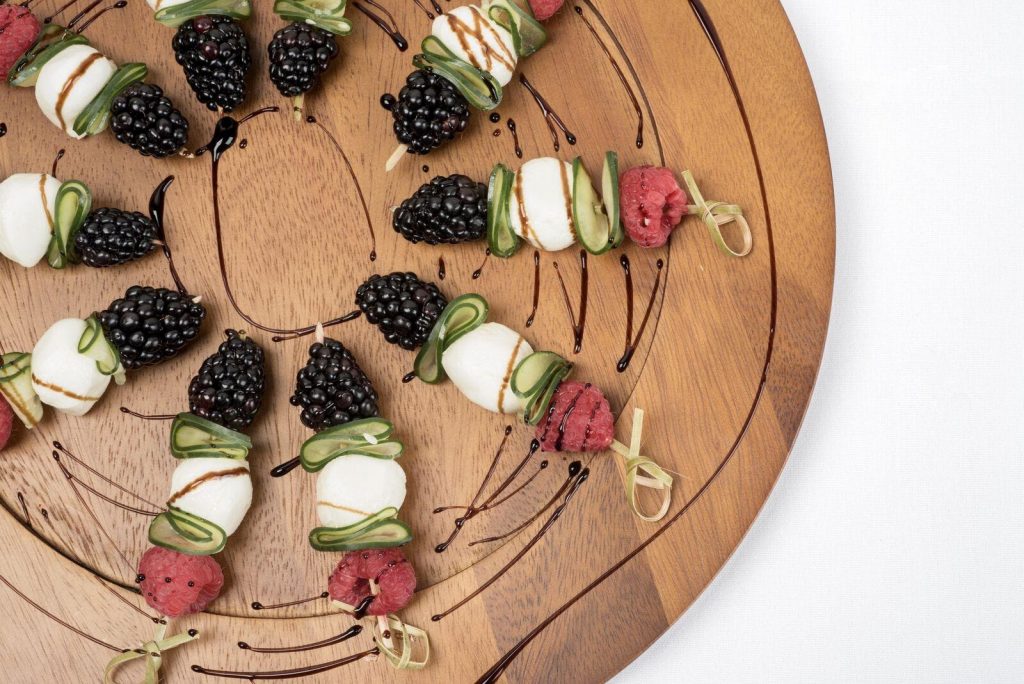 Don'ts
DON'T Wait Until the Last Minute
When it comes to all aspects of wedding planning, things need to be planned in advance. Your catering tasting is no exception. Be sure to schedule your tasting well in advance of your wedding. Depending on the style of service you select, you may need to include the guest's choice of dish within your RSVP's and you will need to know your menu items before going to print.
DON'T Wait Until After the Tasting to Speak Up
If you have feedback on your tasting as a whole or the items you are trying, don't be afraid to speak up. Whether it is the food, service, presentation or something else, give honest feedback to your catering professional. In doing so, be mindful, courteous and professional in how you are giving your feedback. Along with that, don't be afraid to ask for tweaks to menu items upfront while at your tasting. If you liked an entrée but could do without an ingredient, be sure to ask if it can be omitted at your tasting. Most catering companies are willing to work minor adjustments to ensure everything is perfect for your big day. At Sterling Catering & Events, we love working with our couples to create custom menus so their wedding menu is perfect.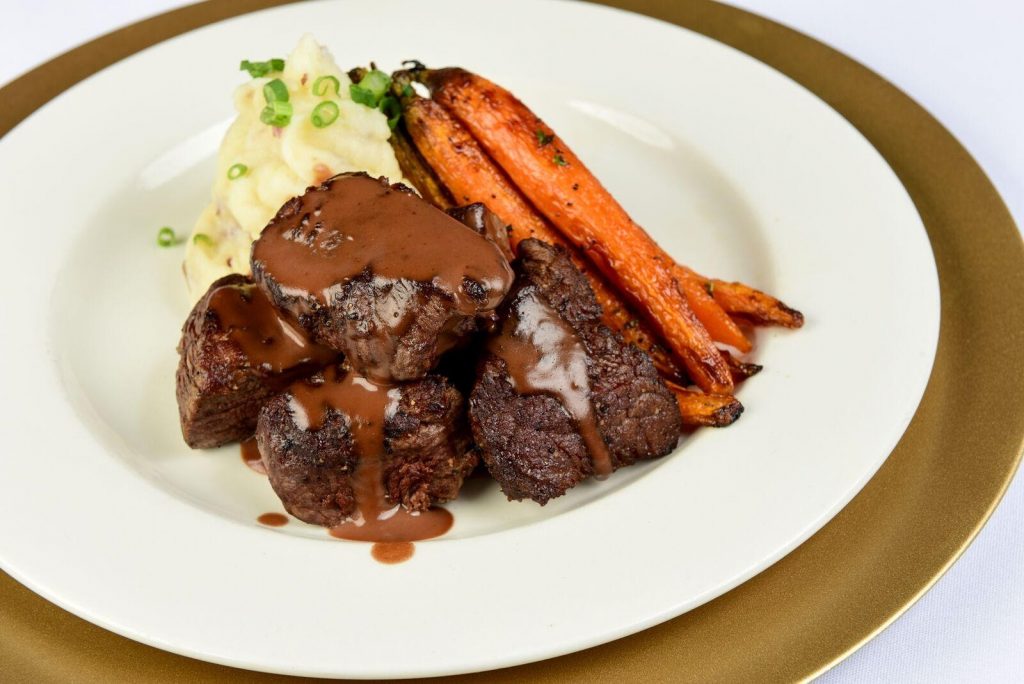 DON'T Ask to Taste Everything on the Menu
Some caterers will give you an exact number of items you can try at your tasting which includes hors d'oeuvres, entrées, accompaniments, desserts. Be reasonable in your selections. If you know that the New York Strip is not something you're seriously considering, don't put it on your list just for a free meal. Only request items you are serious about having served at your wedding.

DON'T Bring In a Large Group
Be sure to keep your entourage limited at your tasting. While some caterers offer tastings complimentarily, don't take advantage of this by inviting your entire bride tribe. Instead, keep your circle small when it comes to choosing the menu. It is your wedding day, it's important that you choose the items you and your partner want! With more people, it's easy to lose focus on the task at hand. If you choose to bring people, keep the group small and only invite those who you know will give you helpful and honest feedback, such as parents or your wedding planner.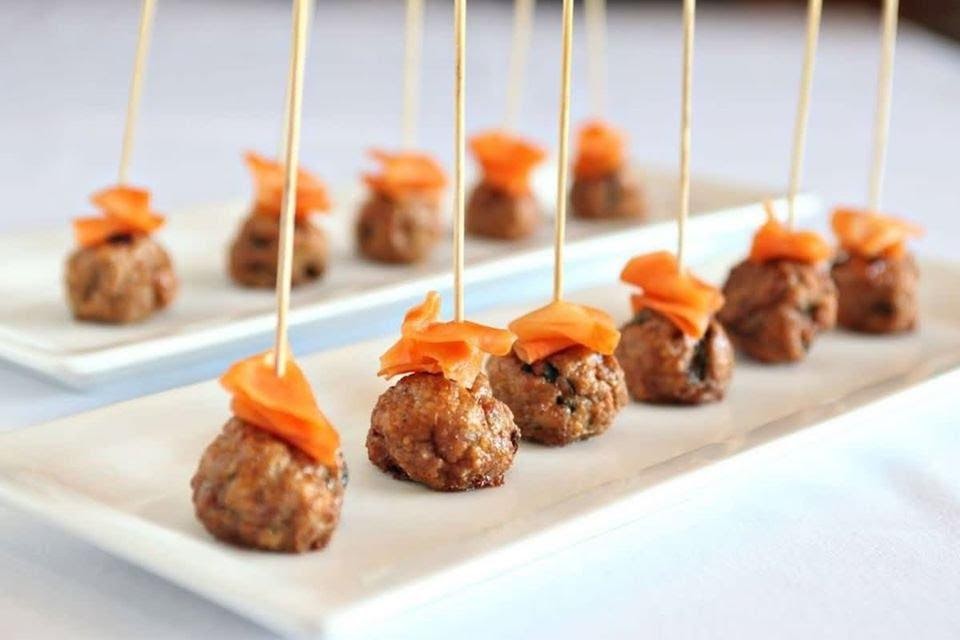 Your catering tasting is your chance to preview and select the first meal you will eat as a married couple! Take in the whole experience with your partner and be open and honest about your likes and dislikes when it comes to items you're trying. The next steps will be narrowing down the options with your caterer and setting the final menu, so be sure you're getting the answers to absolutely every question you have so you can make the most informed decisions. After your tasting, you should feel confident in your caterer's ability to execute your vision and deliver excellent service for your big day!
Sterling Catering & Events is a full-service Twin Cities caterer that understands the importance of food and excellence for your event. From concept to clean up, we apply everything we know about serving and preparing amazing food to make your event a success.